Staying informed is more important than ever as the situation unfolds with Covid-19. Stay tuned here for our live updates, and be sure to let us know what your business is doing to face this unprecedented challenge.
---
SA to close border with VIC to returning residents, new gathering restrictions incoming

From midnight on Tuesday all travellers from Victoria including South Australian residents will not be allowed to cross the border into SA, strengthening an already hard border.
Previously, residents returning to the state from Victoria were permitted to cross the border, but because of the ongoing crisis in Melbourne Premier Steven Marshall says the new measure is necessary to protect South Australians.
Further, Marshall has reimposed some restrictions on gatherings including capping home gatherings at 50 people, as well as weddings and funerals at 100 attendees. Both of these measures will also come into place from midnight on Tuesday.
It comes as 95 per cent of all cases in South Australia in the last two weeks had originated from Victoria, including the three new cases the state reported this week.
"We've got to do everything we can now to protect ourselves against seeding from Victoria coming across that border," says Marshall.
"There are currently in excess of 100 outbreaks in Victoria. This is of great concern to us, most importantly of concern is that the vast majority of the cases which have been identified in recent weeks are still under investigation.
"We do remain very concerned about what is happening in Victoria. We have a hard border arrangement with Victoria; we do not plan to lift this anytime soon."
There will still be some exemptions for travellers coming across the border into SA including for essential workers, but applications for exemptions will need to be approved by SAPOL.
SA's Chief Public Health Officer Nicola Spurrier today confirmed that her department has received more than 100 applications for COVID management plans in recent weeks.
COVID management plans are currently mandatory for certain businesses classified as 'high risk' to operate.
Of those 100 the department has determined 60 are to do with 'high risk' activities. As such, the department will hold off on approving the applications "for a couple of weeks" while the state observes the situation in Melbourne.
However, in good news for local footy fans, Suprrier announced today that the department has signed off on seven COVID management plans from the SANFL, meaning spectators can go out and watch the footy once again.
"Now you might say 'How can that be?' when the Premier has just announced that in fact we are reducing caps on these family gatherings," says Spurrier.
"The SANFL, obviously with football, is outside so that is lower risk.
"But at least we have some good news for footy fans and our local footy fans that there are going to be larger numbers allowed from this weekend for the SANFL."
Updated at 3:28pm AEST on 24 July 2020.
---
JBS Australia accused of asking COVID-19 positive staff to return to work

Meat processor JBS Australia has been accused of allegedly asking staff that tested positive for COVID-19 to return to work at a site in Brooklyn, Melbourne, along with other breaches of virus restrictions.
According to the United Workers Union (UWU), the company allegedly placed profits over safety and has put workers' lives at risk during the ongoing COVID-19 outbreak in Victoria.
A spokesperson from the UWU, Susie Allison, says the organisation has "serious concerns" about the company's handling of safety during the pandemic.
The union alleges that JBS asked COVID-19 positive workers to return to the Brooklyn abattoir and tested workers on site without proper safety precautions in place.
"We have had reports of overcrowding in the locker rooms with little regard for social distancing. We have been told about the use of faulty electronic thermometers," says Allison.
"Workers were tested onsite at JBS in Brooklyn. The Union supports worksite testing as a quick and efficient way of ensuring workers have access to testing.
"However, we're concerned about JBS's oversight of this process and management's commitment to safety. We have heard worrying stories of people who have tested positive being asked by the company to return to the site."
The union has also criticised the company for not supporting affected workers with paid pandemic leave, leaving staff in a dire financial situation.
"Workers at JBS have continued to work at a back-breaking pace to keep up with panic buying, even during the worst of the pandemic, and in return, the company needs to ensure all workers are paid during the site closure, which has been brought about through no fault of their own.
"JBS must share profits with workers by paying all workers pandemic leave for the duration of the shutdown."
JBS has been contacted to confirm the UWU's allegations but Business News Australia has not received a statement from the meat processor at the time of writing.
The allegations come as Victoria has reported 300 new cases of COVID-19 today, including six new deaths connected to aged care facilities.
51 of the new cases are connected to known and contained outbreaks and 249 are still under investigation.
The UWU's allegations also follow the New South Wales government announcing it has fined three businesses in the State for breaching COVID-19 restrictions.
NSW says it has completed 1,131 pub inspections and has issued three fines to businesses non-compliant with the rules including the Star Sydney, the Golden Sheaf Hotel and the Auburn Hotel.
There have been seven new confirmed cases of COVID-19 in NSW today.
Updated at 12:08pm AEST on 24 July 2020.
---
Ruby Princess passengers launch class action over alleged COVID-19 mishandling

Law firm Shine Justice (ASX: SHJ) has filed a class action against the operators of the Ruby Princess cruise ship, Carnival Plc and Princess Cruise Lines, over the alleged mishandling of the COVID-19 outbreak on board.
The law firm is seeking compensation through the Federal Court of Australia on behalf of passengers, their families and the estates of those who died.
Shine class actions practice leader Vicky Antzoulatos says it is alleged the defendants broke consumer laws by breaching consumer guarantees and by engaging in misleading and deceptive conduct.
Further, Shine alleges the operators of the Ruby Princess were negligent and failed in their duty of care to provide passengers with a safe cruise.
"We say the owner and operator knew of the risks that passengers may contract coronavirus before the ship left and they failed to take steps to ensure their passengers were safe and protected," says Antzoulatos.
"People on board the ship trusted Carnival to do the right thing but they were not told about the risk of coronavirus and some paid the ultimate price for it.
"More than 20 people have died, many remain gravely ill, while others struggle daily with the grief of having lost a loved one or having to care for a very sick relative."
All 2,700 passengers who travelled on the Ruby Princess, departing from Circular Quay on 8 March and disembarking on 19 March, 2020, are eligible to join the class action, as are relatives who have suffered a psychiatric injury as a result of the events that occurred.
The executors and administrators of deceased passengers' estates are also eligible to participate in the class action.
More than 600 people linked to the cruise ship outbreak were infected with COVID-19, with the situation sparking a Special Commission of Inquiry into the Ruby Princess in mid-April.
Updated at 9:22am AEST on 24 July 2020.
---
Retail Food Group dairy facility closed after workers test positive for COVID-19

A dairy processing plant in Tullamarine, Melbourne that supports Retail Food Group's (ASX: RFG) operations has been shut down after three workers tested positive for COVID-19.
The Dairy Country facility's entire staff will now be sent to get tested and the premises will only reopen once deep-cleaning has been completed.
"The health and safety of our staff and customers is our priority," says RFG executive chairman Peter George.
"Dairy Country's Tullamarine facility will reopen once it has been deep-cleaned and pending the availability of staff.
"Dairy Country's Campbellfield facility has not been impacted by these events, and continues to operate as normal, subject to the various measures implemented to date in response to the Coronavirus pandemic."
RFG does not expect the closure of the Tullamarine facility to have a material financial or operational impact on the broader company.
Yesterday Ingham's (ASX: ING) was forced to close one of its poultry processing plants in Melbourne after five workers returned positive tests for COVID-19.
Ingham's says it is working with its customers to minimise supply chain disruptions and to ensure that its products will remain available to Australian consumers.
The closures come as Victoria has reported 403 new cases of COVID-19 and five more deaths today.
It brings the total number of active cases in the state to 3,630 and the number of deaths since the beginning of the pandemic to 49.
Of the 403 cases, 69 can be traced to known or contained outbreaks with the rest currently under investigation. In total, there are approximately 2,579 cases still under investigation in Victoria.
The Victorian government also announced today that they will give out an extra $300 to anybody who has taken a test for COVID-19 and is required to isolate at home but does not have access to sick leave.
The new measure is in response to data analysis released yesterday by the Victorian government showing that 53 per cent of people waiting on COVID-19 test results are not following isolation orders.
Cases currently linked to key outbreaks in Victoria are as follows:
182 cases have been linked to Al-Taqwa College
73 cases have been linked to St Basil's Homes for the Aged in Fawkner
67 cases have been linked to Estia Health in Ardeer
55 cases have been linked to Menarock Life Aged care in Essendon
34 cases have been linked to Estia Health in Heidelberg
33 cases have been linked to Arcare Aged Care in Craigieburn
21 cases have been linked to Baptcare Wyndham Lodge in Werribee
20 cases have been linked to Embracia Aged Care Moonee Valley in Avondale Heights
72 cases have been linked to Somerville Retail Services in Tottenham
58 cases have been linked to JBS in Brooklyn
29 cases have been linked to Australian Lamb Company in Colac
21 cases have been linked to Clever Kids Childcare in Ashburton
10 cases have been linked to Bertocchi Smallgoods in Thomastown
In New South Wales 19 new cases of COVID-19 were diagnosed overnight, bringing the total number of cases in NSW to 3,444 since the pandemic began.
Of the 19 cases, three are associated with the Crossroads Hotel cluster, nine associated with the Thai Rock cluster, three under investigation, one is a Western Sydney resident who returned from Victoria, and three are travellers in hotel quarantine.
Victorian economy takes a beating from COVID-19 pandemic
New modelling from the Victorian government demonstrates that the State's economy has been significantly impacted by the coronavirus pandemic, after Victoria invested more than $9 billion in fighting the pandemic on the health and financial fronts.
In a statement from the Victorian Treasury the State's Gross State Product (GSP) is forecast to fall by 5.25 per cent this calendar year.
Further, Treasurer Tim Pallas expects GST revenue to be around $8.5 billion lower over the 2019/20 and 2020/21 financial years compared with pre-pandemic forecasts.
Reduced revenue also means the Victorian budget will now likely return an operating deficit of $7.5 billion in 2019/20.
More than 23,000 businesses have had liquor licences and application fees refunded, totalling $22.61 million.
The Victorian unemployment rate climbed to 7.5 per cent in June, and is expected to peak at 9 per cent in the September quarter.
"The global coronavirus recession is one of the biggest economic challenges our state and country has ever faced and we are not immune from its impacts," says Treasurer Pallas.
"We're doing everything we can to support the tens of thousands of businesses, workers and families doing it tough.
"Victoria's economy is robust and will make it through to the other side, but we all need to follow the rules and slow the spread the sooner we can get on top of this virus, the sooner we can repair the economic damage it's caused."
Updated at 11:38am AEST on 23 July 2020.
---
Ingham's Victorian processing plant closed after employees test positive for COVID-19

An Ingham's (ASX: ING) processing plant in Melbourne has been shut down after five employees returned positive tests for COVID-19.
The site, which engages in 'further processing' (turning poultry into products like nuggets, burgers, etc.), has been temporarily closed and all other employees have been requested to self-isolate at home.
Ingham's says it is working with its customers to minimise supply chain disruptions and to ensure that its products will remain available to Australian consumers.
The temporary closure of the Thomastown plant is not expected to materially impact the business results of the company considering the further processing facility is one of five in Australia.
"It is imperative that we continue to do everything possible to ensure the health and safety of our people, communities and to assist in controlling the spread of the Coronavirus," says Ingham's CEO and managing director Jim Leighton.
"Ingham's has worked diligently throughout the COVID-19 pandemic to maintain the highest standards of health and safety for our people, whilst maintaining flexibility to ensure we service our customers through this period of uncertainty.
"The closure of Thomastown is a proactive step taken on our part, and we are well prepared to manage through this disruption."
Today, Premier of Victoria Daniel Andrews, announced the state had recorded 484 new cases of COVID-19 the highest daily tally on record since the pandemic began.
The Premier also urged Victorians to self-isolate if symptoms present, and to stay at home after being tested for COVID-19.
Updated at 3:58pm AEST on 22 July 2020.
---
9 in 10 with symptoms don't self-isolate: Victoria reports 484 new cases

Victorian Premier Daniel Andrews says cases will continue to go "up and up" if behaviours don't change as the state records a record-breaking 484 new cases of COVID-19 today.
Data analysis has revealed more than one in two people waiting for test results are ignoring isolation orders and going to places like work and the shops.
Additionally, the majority of people displaying symptoms are not self isolating before going out to get a test.
"Nobody should wait for a test at the supermarket, or at their place of work, or anywhere else other than their home," says Andrews.
The Premier has revealed that of the 3,810 cases confirmed since 7 July, nearly 9 in 10, or 3,400 people, did not isolate between when they first felt sick and got tested.
"There's no reason for you to be going to work when you're sick. That's unacceptable," says Andrews,
"If your bank balance is driving you to make bad decisions, we'll make sure that $1,500 is there," he says referring those in financial distress to call 1800 675 398 to receive an emergency Worker Support Payment.
According to the Premier 53 per cent of people waiting on COVID-19 test results are not following isolation orders, which is definitely contributing to the rising numbers.
"It's not about blame, it's not about criticism, it's about confronting the problem, and if you're not prepared to confront that problem then you've got very little chance of fixing it," says Andrews.
"The only thing you can and must do when you feel sick is to go and get tested. Nothing else is acceptable."
Andrews' plea follows the publication of research commissioned by cleaning services company Cleancorp earlier this week, showing that approximately 70 per cent of Australians would still go to work with cold or flu symptoms.
"There is a large proportion of these people who are making those choices because in their judgement, they'll look at their bank balance, they'll look at the fact that if they don't work the shift they won't get paid for the shift, they don't have sick leave," says Andrews.
"This is a commentary on insecure work. It is a commentary on this as a feature of the Victorian economy and our national economy.
"That debate though can wait. We can have that debate, it's a very important debate to have, but we can have that debate another time."
According to Chief Health Officer Brett Sutton the effective reproduction rate has come down from 1.5 to something more like 1.2, but he is still expecting daily case numbers to rise to somewhere between 500 and 600.
"Other models show that it might be even lower. My suspicion is it's still above 1, and we can't necessarily expect numbers to go down. I think that will be an even greater challenge in days ahead. That means that we're going to look at 500, 600 cases per day," says Sutton.
"We're all a bit immune to the numbers. If we had a number close to 500 in March or April, we would have been sitting in our bedrooms and not leaving the house. But some of the challenges in this phase as well relate to the complex environments where cases are occurring that issue of insecure work."
Sutton says getting tested early on and isolating as soon as symptoms arise is key to slowing the spread of the virus.
"You're actually most infectious in the first couple of days of your illness, so the very beginning of that runny nose or sore throat or cough or low-grade fever is when you're most infectious," says Sutton.
"Getting tested early on and isolating right at the beginning is a really key action, and I think they're things that are not being done so well through this wave."
Of the 484 new cases, 97 are connected to known and contained outbreaks, and 387 are under investigation.
There were two more deaths overnight, bringing the total death tally since the pandemic began to 44.
Of the 3,408 total active cases, 3,305 are based in metropolitan Melbourne or Mitchell Shire and 103 are in regional Victoria including eight new regional confirmed cases today.
It comes as New South Wales records 16 new cases of COVID-19 today, and Queensland confirms one new case of the coronavirus.
Globally there are now more than 15 million confirmed cases of COVID-19, and more than 600,000 deaths.
Updated at 12:53pm AEST on 22 July 2020.
---
16 new COVID-19 cases in NSW, Thai Rock cluster grows to 37

NSW Premier Gladys Berejiklian says businesses should act like they expect the next customer who walks through their doors could have the virus.
The COVID-19 cluster linked to the Thai Rock restaurant in Sydney continues to grow with New South Wales reporting 16 new cases of the coronavirus today.
Of the new cases, 11 can be traced back to Thai Rock, three to the Crossroads Hotel, one to a previously known case, and finally a returning traveller in hotel quarantine.
There are now 91 cases of COVID-19 being treated by NSW Health, with two patients in intensive care.
The Thai Rock restaurant cluster has now reached 37, while there are now 54 connected to the Crossroads Hotel.
There were no new cases reported today connected to the Batemans Bay outbreak, with the total confirmed from the Soldiers Club stable at eight.
Yesterday Hunter New England Health (HNEH) confirmed a man in Port Stephens had tested positive to COVID-19.
The source of the man's infection was a visitor from Sydney, with HNEH asking any symptomatic visitors to a pub called the Windsor Castle Hotel and the Salamander Shopping Centre to isolate and seek testing.
When asked about the new restrictions imposed on venues in NSW, Premier Gladys Berejiklian said the state government has given businesses ample time to prepare.
"Against my better judgment we gave businesses a whole week to gear up for this, and it's not very onerous," Berejiklian said.
"All of us have had to make adjustments in our life, this allows us to continue hiring staff, to continue operating, which is what we want. But at the same time, we need everybody to respect that the health advice is, to keep to the COVID-safe plans, and we know in theory what works.
"That balance can only be met if everybody does the right thing, including individuals and including businesses. And my expectation is that if you don't do the right thing from Friday you'll be found out, you'll be fined, and if you breach again you will be shut down."
Berejiklian has also urged all New South Wales citizens and businesses to not be complacent with the virus still active in the state.
"The best way we can we can live with this pandemic is for people not to cut corners, not to turn a blind eye, not to pretend they're immune, but really to expect that the next customer that walks into their premises could have the virus," Berejiklian said.
NSW chief health officer Dr Kerry Chant has asked for those in areas where there is community transmission to be on high alert and get tested if symptomatic.
"We're asking the community to work with us; this is a critical point. We're concerned that we've had potentially introductions into multiple settings - that's pleasing to see with the detected cases in Batemans Bay and I was actually pleased that we picked up that case in the Hunter area," Chant said.
"And it was interesting that for a few hours we didn't actually know...we went 'Oh my God, there's been another case!' and that person was linked back to the Thai Rock cluster.
"I just think this highlights how rapidly the virus can move. And so what we're suggesting over this next period of time is can everyone reflect on their travel arrangements, their non-essential travel? Can we just leave it - non-essential travel - for the next two weeks?"
Elsewhere there is speculation Victoria will record another 484 new cases today, while Queensland has reported one new case - a returning ADF officer who is in quarantine. This means there are now just three active cases in the Sunshine State, with 7,800 tests undertaken in the past 24 hours.
Queensland Premier Annastacia Palaszczuk emphasised she was concerned that NSW was on heightened alert over COVID-19.
"That means I'm on heightened alert," she said.
"There is nothing more important to me than the safety of Queenslanders and the wellbeing of Queenslanders...I am monitoring the situation every day constantly."
Updated at 11:12am AEST on 22 July 2020.
---
AMA calls for national consistency on mask wearing and stronger state borders

The Australian Medical Association (AMA) has called on the National Cabinet to meet, discuss and adopt a nationwide position on mask wearing and the strengthening of state borders to slow the spread of COVID-19.
In a statement AMA President Dr Tony Bartone says the adoption of mask wearing in areas of community transmission is essential, but the National Cabinet should adopt a consistent national approach to the use of masks.
It comes as the wearing of face coverings will be made mandatory in metropolitan Melbourne and Mitchell Shire from 11:59pm tonight, with those caught flouting the rules to be hit with a $200 fine.
The AMA has asked the Prime Minister and the National Cabinet to commit to a unified national approach to mask wearing and a number of other proposals including:
Releasing community transmission modelling to inform the community about virus spread patterns;
Developing a national network of contact tracing to allow targeting of resources to areas of high need during community transmission outbreaks;
And zero health worker deaths.
"Masks add another layer of protection to the other significant measures of physical distancing, hand hygiene, and cough etiquette," says Dr Bartone.
"The Victorian and NSW Governments are to be commended for encouraging mask use, but a consistent National Cabinet-backed approach is now needed should outbreaks occur elsewhere.
"Every Australian in current areas of community transmission must make mask use part of their daily routines."
Dr Bartone says there is already strong evidence that international and domestic border closures have been successful in curbing the spread of COVID-19, but strengthening of state borders is still required.
"Border closure works. If existing border closures were relaxed, it would create a risk of the virus returning.
"We may need to accept that continued border closures will be needed for months ahead. The international border must remain closed, and State and Territory borders also need to be managed.
"There are also very practical issues to resolve for border communities. The Albury-Wodonga and Coolangatta-Tweed Heads communities should not be disadvantaged."
Further, Dr Bartone says he is concerned that Australians are complacent and are not following public health directions with regard to social distancing.
"Physical distancing is not always being followed in many areas," Dr Bartone said.
"The uptake of mask use will need community education and nationwide product supply, and misinformation must be challenged and corrected.
"It is time for the National Cabinet to reassert its leadership with strong and decisive policies and messaging on mask use, border management, mobilising national contact tracing resources, and commitment to zero health worker deaths," Dr Bartone said.
Updated at 10:13am AEST on 22 July 2020.
---
JobKeeper 2.0 details revealed, extended by six months

The Federal Government has today affirmed it will maintain current JobKeeper arrangements until the end of September, before introducing JobKeeper 2.0 with staged reductions until 31 March 2021.
The new two-tiered payment support scheme is expected to lift the total cost of the initiative by $16 billion.
From October, businesses that continue to meet the revenue reduction requirements will be entitled to $1,200 per fortnight for employees who were working 20 hours or more weekly prior to the outbreak, followed by a reduction to $1,000 starting in 2021.
For employees who worked less than 20 hours per week in the pre-COVID environment, their supports will drop to $750 per fortnight as of October and $650 from the start of next year.
Prime Minister Scott Morrison (pictured) told a press conference this morning more than $30 billion had been provided through the JobKeeper program to around 960,000 businesses and 3.5 million employees. The total cost of the adjusted program has been tabled at $86 billion.
"It has been effective in stemming the loss of business closures and job losses," he said.
"It has saved businesses and it has saved livelihoods. That is the feedback I've been getting direct as I've spoken Australians - employees, employers - all around the country. It has been the game changer for them.
"Their businesses would not be here, their jobs would not be here were it not for the intervention and the way it was undertaken so quickly and so effectively."
While JobKeeper has drawn some criticism for giving many casual workers higher incomes than before the pandemic, the PM emphasised a conscious decision was made to have a flat rate payment to avoid "crushing" Centrelink while recognising many people worked two or three jobs.
"The report [Treasury's JobKeeper review] points out some 39 per cent loss of income from other jobs, and JobKeeper was designed to only be provided through one employer, so you couldn't go and get it from all your other employers if you had multiple jobs," the PM said.
"This also had important aggregate demand impact of ensuring that we were channeling those payments at a flat rate right across the labour force.
"A key part of the design was to ensure that we leveraged private payrolls to ensure that we did not crush the Centrelink system."
To help buffer the blow from the phased reduction of JobKeeper, the government will increase income-free area that is available to those on JobSeeker unemployment benefits to $300.
"Where you may have been getting $550 before, you can earn $300 and and then there's the $250 supplement that will come through the COVID- supplement and that will run out till the end of this year," he said, later clarifying a review will be undertaken and there will likely be a need to continue those supplements next year.
"We will be reintroducing mutual obligation in two phases - from the 4th of August we will be requiring people to connect again to employment services and to undertake four job searches a month, and the penalties regime will kick in if people refuse a job that has been provided and offered through that process.
For the second phase of mutual obligation requirements at the end of September there will be a higher rate of job search, and the assets test will be reintroduced for eligibility.
These measures come at a time when the headline unemployment rate has reached 7.4 per cent, but the effective unemployment rate stands at 11.3 per cent.
Treasurer Josh Frydenberg said around 30 per cent of the pre-COVID private sector workforce was on JobKeeper, and Treasury's review found it had met its three primary objectives: to save jobs and businesses; to maintain a formal connection between employers and employees; and to provide income support.
"It cited ABS (Australian Bureau of Statistics) data that 44 per cent of businesses on JobKeeper said that JobKeeper influenced their decision to keep their staff on," he said.
The Treasurer added revenue reduction tests would remain the same although reapplied at 30 per cent for most businesses, 50 per cent for businesses with turnover of $1 billion or more, and 15 per cent for charities.
"Treasury expects that the number of JobKeeper recipients will reduce substantially, with around 1.4 million people remaining eligible in the December quarter 2020, and one million in the March quarter 2021.
"We know that the economic pain caused by COVID will end, and that many businesses now struggling will be viable once again. This is why we're extending the payment to buy time to get businesses and their employees to the other side."
This sentiment was shared by the Prime Minister, who said the government looked forward to a time when businesses would not need JobKeeper.
"When JobKeeper is not necessary that'll be a good day for Australia, because that will mean our economy is getting back to a much higher level of performance, and businesses are able to support their employees," the PM said.
"Australia is a country that just doesn't look to survive these things. We don't go through challenges with our heads looking down, overwhelmed by the circumstances - that is not who we are.
"Who we are is an innovative, adaptive people, supporting each other, reaching out to each other, drawing us all through not for survival but to be on the other side in a position where we can emerge strong."
Updated at 11:56am AEST on 21 July 2020.
---
Majority of Australians would present at work with cold and flu symptoms

Approximately 70 per cent of Australians would go to work with cold or flu symptoms, despite extensive public health communication telling people to stay home if sick.
These findings, from an independent survey commissioned by cleaning services company Cleancorp, raise alarm bells for employers as many Australians head back to the office once COVID-19 restrictions ease in some states and territories.
More than half (54 per cent) of Aussies would present to work with a headache, and 38 per cent would head into the office with early signs of COVID-19 infection including symptoms like a stuffy/runny nose, sore throat, or fatigue.
Around 58 per cent of respondents say they would head into the office with these symptoms because they do not believe them to be serious enough to take time off work.
However, 42 per cent say it's because they have too much work to do to justify taking time off, and 29 per cent said they believe their employer would not regard the symptoms as serious enough.
"Now that we are facing the genuine threat of a virus 'double whammy' COVID-19 and the flu it is more important than ever not to go to work when feeling unwell," says co-founder and director of Cleancorp Lisa Macqueen.
"Our findings reveal that many employees come to work when sick because of feelings of guilt or a fear of being judged by their bosses.
"However, now that we're in a pandemic, going to work sick because you feel obliged to is no longer acceptable."
Under-30s would be more likely to present to work with cold or flu symptoms with the survey showing 47 per cent would do so with a sore or tingly throat, 46 per cent with a runny or stuffy nose, 40 per cent with a cough, 27 per with a stomach ache, and 18 per cent with nausea all higher proportions than the total respondent average.
Cleancorp says the survey results highlight an issue with casual and contract workers, who do not receive payment for sick or annual leave.
21 per cent of casual/contract worker survey respondents said they would present to work with cold or flu symptoms because they could not afford to not get paid. Cleancorp says this means around 546,000 casual workers in Australia would still present to work with symptoms.
"As a significant proportion of employees re-enter their workplaces either partially or fully organisations must do everything they can to minimise the risks of viruses spreading among their employees, customers, and visitors," says Macqueen.
"Employers need to understand that shared desks, meeting rooms, and breakout spaces may no longer be safe to use and occupy, and those old spray-and-wipe principles will also be inadequate for keeping surfaces virus-free."
"While it is encouraging to see that many of our clients are asking for heavy-duty anti-viral cleans, we need to see a strong shift towards a 'stay at home if you're unwell' mentality to contain the coronavirus successfully."
Updated at 10:10am AEST on 21 July 2020.
---
JobKeeper lifeline will remain open for business

Since JobKeeper was announced on March 30 it has provided a massive economic and psychological boost to the nation.
At a cost of $70 billion it is supporting 960,000 businesses and 3.5 million workers, or about 30 per cent of the pre-COVID private sector workforce. It is the single largest fiscal measure in Australia's history.
It was legislated for six months, and Treasury has now completed a review at the midway point of the program.
The review concludes JobKeeper is a ''proven delivery mechanism to deliver widespread support at scale", and that it has met its objectives to save businesses and jobs, maintain the formal connection between employer and employee, and provide necessary income support.
With the labour market remaining weak, Treasury suggests there is a ''strong case" for continuing the program with some modifications. This is what the government will do.
The report details how the COVID-19 crisis is expected to see employment levels decline by 5 per cent between the March and September quarters, which is a faster and higher rate than that experienced in the recessions of the 1980s and 1990s.
Between February and May, more than 2 million people went from employment to either being out of work or working fewerand in some cases zero hours. In this deteriorating economic environment, JobKeeper's flat fortnightly $1500 payment has been a lifeline for many.
In the words of one small construction business, ''JobKeeper ensured we stayed breathing", while a business in the food services sector says ''JobKeeper is the only reason we are open today".
Using a range of data, including singletouch payroll information collected by the Australian Taxation Office and highfrequency Australian Bureau of Statistics surveys conducted during COVID-19, Treasury found businesses receiving the payment had on average a decline in turnover in April of 37 per cent compared with the same month last year.
Job separations between employers and employees in these businesses had doubled as restrictions were implemented in the period prior to JobKeeper. Following the introduction of JobKeeper, payroll jobs started to stabilise after an 8.1 per cent fall over the four weeks to mid-April.
The sectors with the largest number of JobKeeper recipients were professional services, construction, and healthcare and social assistance. Women, who make up 44.9 per cent of private sector employees, comprised 47.1 per cent of JobKeeper recipients.
Sole traders represented 40 per cent of the organisations receiving the payment but only 12 per cent of individual recipients.
The program was demand driven and, while some eligible businesses chose not to apply, only one in 10 of these businesses cited complexity and insufficient cash flow as the reason for not doing so.
ABS data found 44 per cent of businesses surveyed said JobKeeper, consistent with its core objective, influenced their decision to keep on staff, even if hours were reduced.
The flat $1500 fortnightly payment was a conscious decision, as it enabled the money to be distributed quickly using existing systems. However, one of the consequences of the flat payment equivalent to the minimum wage was that some people were receiving more under JobKeeper than they did pre-COVID-19. The Treasury review finds that about a quarter of JobKeeper recipients saw their income increase by an average of about $550. This is the same amount as the additional coronavirus supplement paid to JobSeeker recipients.
While the income increase of $550 is significant, it's important to acknowledge that this is calculated on the basis of the income a person was receiving from their JobKeeper employer and does not take into account any income they may have lost through losing a second job.
The review found secondary jobs comprised 39 per cent of all jobs lost since March, and a number of those receiving JobKeeper, particularly part-timers or longterm casuals, may have had second jobs.
The government is introducing a second-tier payment as part of JobKeeper 2.0 to better reflect the pre-COVID-19 incomes of recipients.
In recommending that JobKeeper be continued, Treasury said it should remain a time-limited program, as it can create disincentives that become more acute as the economy opens up.
While JobKeeper does not inhibit an employer from making an employee redundant, it could restrict labour mobility and people switching jobs. As the payment does not move with the staff member, it can discourage employees from moving to another firm that is doing better.
Under the JobKeeper extension to March 2021, only businesses whose turnover remains below the threshold will be eligible for continued support. This will ensure it remains targeted to those who need it most.
While not all these businesses will necessarily make it to the other side, by tapering the payment and extending the JobKeeper program, we give them the best chance of remaining viable.
JobKeeper has been an enormously successful program. It has helped keep people in jobs and businesses in business. Given the scale and size of the economic shock hitting the Australian economy, the JobKeeper program will be continued, providing critical support for those who need it most.
Josh Frydenberg is the federal Treasurer.
---
NSW border restrictions to tighten with Victoria

The NSW Government will make it even harder for people travelling from Victoria to enter the state as of midnight, while Premier Gladys Berejiklian (pictured) urges the public to wear masks when social distancing isn't possible.
The state government has established a strict new border zone, tightened permit conditions and stronger enforcement powers.
With permits, NSW border residents will be restricted in their reasons for travelling into the Victorian side of the border zone, and if they venture further into the neighbouring state they will need to self-isolate for a fortnight upon their return.
Any other NSW resident who crosses the Murray River, or otherwise enters Victoria or has been there in the last 14 days, will be required to self-isolate for 14 days on their return to NSW.
"From midnight Tuesday 21 July, border zone residents with a permit will only be able to cross into the other side of the NSW-Victorian border zone to go to work or attend an education institution if they can't work or learn from home, or to obtain medical care, supplies or health services," NSW Health Minister Brad Hazzard said.
"On top of that, we're strengthening the rules so the fewer people granted permits to enter NSW must now carry a copy of their permit and produce it when directed by enforcement officers."
NSW reported 20 new COVID-19 cases over the past 24 hours, all linked to known cases: eight to the Thai Rock restaurant cluster, four to the newly emerging Batemans Bay Soldiers Club cluster, three to the Crossroads Hotel, four from overseas and one from Victoria.
"There's currently 96 people being treated by New South Wales Health and two are in intensive care - one is requiring a ventilator," NSW Chief Health Officer Dr Kerry Chant said.
"I'd also like to highlight that one of those cases in intensive care is actually a person in their 30s...often we tend to say this disease affects the elderly, and it does on average, but there still will be young people that are impacted."
Victoria has also reported 275 new cases in the past 24 hours, following a rollercoaster weekend after the state's record daily numbers of 428 on Friday. There are now 2,913 active cases in Victoria, and there have been 39 deaths to date.
NSW Premier Berejiklian urged people to follow the health advice and avoid crowded places.
"We have an opportunity to isolate the cases that we have; to clamp down and to make sure we reduce the incidence of the virus spreading. We have that chance in New South Wales. Unfortunately other places don't have that opportunity," she said.
"As the advice has been provided in NSW, is if you cannot guarantee social distancing where you're going, if you cannot guarantee that people will around you respect that social distancing, you must consider wearing a mask."
For doctors and nurses on the frontline, sources close to Business News Australia have reported incidences of health departments in NSW not allowing staff to get their personal protective equipment (PPE) masks properly fitted - as is supposed to be the standard procedure - to protect against the virus.
Some who purchase their own PPE have also been told not to wear it at work, potentially putting health staff at further risk.
Updated at 12:00pm AEST on 20 July 2020.
---
National SME loan scheme extended for business recovery

A Federal Government SME loan scheme will be extended, giving Australian businesses access to more funding during the COVID-19 recovery phase.
Under the existing 'Coronavirus SME Guarantee Scheme' the Government has been partnering with 44 approved lenders to guarantee 50 per cent of new unsecured loans to SMEs.
The next phase of the scheme is intended to assist business to move out of hibernation and adapt to the new economic reality.
Key changes to the SME Guarantee Scheme include:
Extending the purpose of loans able to be provided beyond working capital, such that a wider range of investment can be funded;
Permitting secured lending (excluding commercial or residential property);
Increasing the maximum loan size to $1 million (from $250,000) per borrower;
Increasing the maximum loan term to five years (from three years); and
Allowing lenders the discretion to offer a repayment holiday period.
The initial phase of the Scheme remains available for new loans issued by eligible lenders until 30 September 2020. The second phase will start on 1 October 2020 and will be available until 30 June 2021.
"The extended terms of the Scheme will enable lenders to continue supporting Australian small businesses when they need it most," says the Federal Government.
"The expanded Scheme will shift from providing access to working capital to helping businesses stay afloat during the crisis to now also enabling them to access more affordable and longer term credit so that they can invest for their future."
Up to $70 billion in income support on its way
Over the weekend, Federal Treasurer Josh Frydenberg (pictured) promised to spend $70 billion to extend JobKeeper payments ahead of a review of the program to be delivered later this week.
In an interview with The Age and The Sydney Morning Herald Frydenberg said the new funding will ensure Government support will be forthcoming as infections of COVID-19 continue to impact the economy.
"There's a lot of uncertainty in the economic environment and the Victorian situation is a significant setback," Frydenberg told The Age and The Sydney Morning Herald.
"It's diminished confidence beyond the Victorian border and the recovery is a confidence game."
Speaking to Sky News on Sunday Finance Minister Mathias Cormann said further support will be delivered to employers that have been particularly impacted by the COVID-19 crisis.
It is expected that the government will adjust eligibility criteria for JobKeeper, with companies with up to $1 billion in turnover eligible if they suffered a 30 per cent fall in business, and companies with more than $1 billion eligible if they suffered a 50 per cent fall.
"As we get to the end of the six months, towards the end of September, it is going to be important to reassess which businesses still should be receiving this support," Senator Cormann said to Sky News.
The extension of these support programs for Australian businesses comes as Australia's unemployment rate hit its highest levels in more than two decades in June at 7.4 per cent.
Close to a quarter of a million people entered part-time employment in June, according to the latest figures from the Australian Bureau of Statistics (ABS).
The number of people employed in full-time jobs decreased by 38,100, but on the balance there was a rise of 210,800 in employment overall.
The underemployment rate decreased by 1.4 percentage points to 11.7 per cent, but remained 2.9 percentage points above March.
Updated at 9:40am AEST on 20 July 2020.
---
Masks to be mandatory in Melbourne, COVID-19 outbreak in Batemans Bay

The ongoing COVID-19 crisis in greater metropolitan Melbourne has forced Premier Daniel Andrews to impose the mandatory wearing of masks.
From 11.59pm on Wednesday 22 July, citizens of metropolitan Melbourne and Mitchell Shire must wear a face covering when leaving the home.
Those caught flouting the rule will be hit with a $200 fine.
The latest restriction comes as Victoria reported 363 new confirmed cases of COVID-19 yesterday and 217 on Saturday.
The 580 new cases over the weekend came off the back of Victoria's worst day of new COVID-19 cases on Friday 17 July when the state recorded 428 new cases.
Elsewhere in Australia there were 18 new confirmed cases of COVID-19 in New South Wales on Sunday and 15 on Saturday.
A club in Batemans Bay on NSW's South Coast has been linked to at least eight cases of COVID-19 leading to the closure of the Batemans Bay Soldiers Club.
All those who worked at or visited the Batemans Bay Soldiers Club on the 13, 15, 16 and 17 June have been directed to immediately get tested for COVID-19 and self-isolate.
The health direction for the Soldiers Club joins a number of other business in NSW that have been impacted by confirmed cases of COVID-19 including Plus Fitness in Campbelltown, Crossroads Hotel in Casula, Planet Fitness in Casula, Picton Hotel in Picton, and Thai Rock Restaurant in Wetherill Park.
Next Federal Parliament sitting cancelled
The next fortnightly sitting of Federal Parliament will not go ahead due to the ongoing COVID-19 crisis and community transmission in Victoria and regional New South Wales.
Chief Medical Officer Paul Kelly said the next sitting of Federal Parliament, initially planned to go ahead over the first two weeks of August, posed an unnecessary risk to parliamentarians.
"The entry of a high-risk group of individuals could jeopardise the health situation in the ACT and place residents at unnecessary risk of infection," said Kelly.
Parliament is now due to return on 24 August.
Updated at 10:18am AEST on 20 July 2020.
---
Local film association questions preferential treatment for foreign studios

Screen Producers Australia (SPA) has today welcomed the Federal Government's $400 million injection to attract film production from overseas, but has called for clarity on local content quota removals which could force more than 10,000 people out of work.
The association has sounded a note of caution, urging a balance in support is needed for imported productions with assistance for the making of Australian stories told by Australian voices.
SPA, led by CEO Matthew Deaner (pictured), said the local sector had been hit hard by the coronavirus and the effects of certain government decisions.
"Significant gains in employment, investment and creative output could also be achieved through an extension of the tax incentive for domestic television content, the Producer Offset, which should be increased from 20 per cent to 40 per cent," the association said.
"This would also address the anomaly whereby international productions are able to access higher levels of support than local productions, which create local IP, employ local creatives and create great Australian cultural content."
But SPA claims the biggest threat facing the local industry is the effective suspension of the drama, documentary and children's content quota requirements that apply to commercial free-to-air television, and the drama requirements that apply to subscription television.
"Whilst the Government's announcement of support for international productions is forecast to deliver 8000 roles for Australians, if it's not made immediately clear to all market participants that the television quotas will apply in 2021, 10000-15000 full time equivalent jobs will be lost next year creating a massive problem for our sector," the association said.
"Whilst the decision not to enforce the quotas in 2020 was ostensibly to do with COVID-19 related interruptions to supply, as the Government's investment of $400 million demonstrates, our industry is innovative and adaptive and is already back at work.
"However, the lack of certainty regarding the application of the quotas in 2021 is heavily distorting the market, and throwing doubt over projects which were well developed and ready to be greenlit."
The association explained with the the finalisation of COVID Safe working guidelines and the announcement of a $50 million fund to get productions going again, there was no justification for further blanket suspensions and the "ongoing lack of clarity is affecting shovel-ready projects".
"We urgently need the Government to release the demand hand-brake imposed by the uncertainty regarding 2021 quotas," SPA said.
"Given the lead times for production, the market needs a signal regarding 2021 quotas immediately, to allow for delivery in 2021.
"A failure to make a decision in the coming weeks will effectively result in an inability to supply, despite the industry's readiness and capacity to deliver the content broadcasters need to meet their quota requirements."
Updated at 3:47pm AEST on 17 July 2020.
---
"No mingling": Group bookings limited to 10 at all NSW indoor hospitality venues

Earlier this week the NSW Government announced group bookings at pubs would be capped at 10 starting today, but those measures have now been extended to all indoor hospitality venues with one week of leeway to comply.
After eight new cases were reported in the state overnight, Premier Gladys Berejiklian noted 24,500 people were tested in the past 24 hours and commended the "Herculean" detective work to contain the Crossroads Hotel outbreak with some 5,000-6,000 people contacted and their contacts traced.
The Premier highlighted advice from health experts that indoor activities were the "greatest threat of spreading the disease", which is why the measures applied to pubs have been extended to clubs, restaurants, cafes, and other indoor hospitality venues.
"I'm announcing further tightening and restrictions. This is to give us every opportunity to keep New South Wales as open as possible," she said.
"But we say this in the context that we have to be flexible, we have to appreciate that once this disease gets into the community it moves very, very quickly, and in ways in which we can't always predict."
The measures will come into effect Friday next week, but the Premier hopes people will take on the advice from today.
"We're giving businesses the next few days to get themselves organised," she said.
"We absolutely need everybody seated when they're in a venue no mingling...when you have smaller groups there's less chance of people getting up and mingling."
For weddings and corporate events the maximum number of people is 150, but guests must remain seated. The cap on people allowed in private homes remains at 20, although Premier Berejiklian asked the public to try to limit the number to 10.
Meanwhile, the limit on funerals and places of worship is at 100, as the emotional nature of exchanges in these scenarios increases the probability of transmission.
The Premier's press conference was heavy on themes of personal responsibility, and she made a call to everyone to help get on top of any potential hotspots or community transmission that might be "bubbling away under the surface".
"All of us need to limit our activity, all of us need to think about what we are doing, all of us need to think about how we're keeping ourselves safe, our families safe and our loved ones safe," she said.
NSW Deputy Premier John Barilaro said he would be doubling down on compliance on businesses.
"We don't want to lock down sectors, industries or businesses. We do not want to lock down the economy, but we do need to put in place those measures that allow us to operate safely," he said.
"There is a burden on businesses in this state to do the right thing to become compliant, COVID Safe, and to of course be following the protocols."
Minister for Customer Service Victor Dominello said the government wanted businesses to be part of the solution, and not the problem.
"Quite frankly, if businesses do not take public health concerns seriously, then seriously they should not be in business," he said.
"Today's announcement takes us another step forward in that journey. We are calling out on the good businesses to keep up the great work that they are doing, and overwhelmingly we have great businesses around the state doing the right thing.
"But there are always gonna be those businesses that think that they live beyond the law."
Today's announcement is aimed at stamping that up, with Dominello reiterating businesses "must comply with the law".
"I'm asking the businesses in today's announcement that you must do a couple of things immediately: download your safety plan, register that safety plan, and make sure that you comply with that safety plan including digital attendance records, including keeping the COVID Safe hygiene measures in place," he said.
"We want businesses to survive, and indeed thrive, and but it can only be done in a COVID Safe way."
Chief Health Officer Dr Kerry Chant confirmed there were now 42 cases linked to the Crossroads Hotel cluster.
Dr Chant added there were five recent cases of people who reported spending time at the Stockland Mall at Wetherill Park while infectious, so she urged people who had visited that shopping centre over the last two weeks to be vigilant about symptoms.
The same is true of those who attended the Thai Rock Restaurant from July 10-14.
Updated at 12:01pm AEST on 17 July 2020.
---
Victoria reports worst day on record with 428 confirmed COVID-19 cases

Victoria has witnessed its worst day on record for confirmed COVID-19 cases, reporting 428 more infections overnight.
The figure is well above yesterday's previous highest daily tally of 317 new cases, and marks the state's 12th day in a row of triple-digit increases of COVID-19 infections.
Victorian Premier Daniel Andrews (pictured) also reported that three people have died from COVID-19 since yesterday's press conference, bringing the death tally since the pandemic began in Victoria to 32.
Of the 428 new cases, 57 relate to known outbreaks, one is in hotel quarantine, and 370 are under investigation.
112 people in Victoria are now in hospital because of COVID-19 complications, and 31 people are in intensive care.
The state conducted 24,409 tests yesterday, bringing the total number of tests completed in Victoria to 1,250,408.
"Certainly 428 new cases is both disappointing and concerning," says chief health officer Brett Sutton.
"We have not turned the corner here."
Andrews says because of small spikes of infection in regional Victoria there will be new testing clinics established in some regions.
"Additional test sites and expanded test sites are critically important," says Andrews.
"We're also setting up dedicated regional public health teams, local squads who can really bring that intensive intervention to even the smallest number of cases to really sit on those cases to make sure that they get the best public health response."
The ongoing COVID-19 crisis in Victoria has forced Melbourne into a state of lockdown for six weeks under Stage 3 'Stay at Home' restrictions, and Andrews says unless people follow the rules that period of time could be extended.
"These are sacrifices - I know that no one is enjoying being in a six week lockdown," says Andrews.
"Stay at Home orders are deeply frustrating, but at the same time, they are the only tool that we have. We don't want to extend this any longer than the six weeks, we don't want to have to put in any additional rules, and that's why we're so grateful to those who are doing the right thing.
"This is simple in many respects, they're small things for many people, but they do make a really big difference in the number of people who will be infected, the length of time that we will be locked down, and the likelihood or otherwise of having to add to these rules with further restrictions."
Updated at 11:49am AEST on 17 July 2020.
---
$400 million injection for Australia's screen industry to attract international studios

The film and television industry is set to receive a $400 million boost from the Federal Government as part of a plan to attract overseas productions to Australia.
Dubbed the 'Location Incentive', the $400 million injection is designed to complement the Federal Government's existing 'Location Offset', and provide an effective increase in the tax offset rate from 16.5 per cent to 30 per cent.
Prime Minister Scott Morrison told a press conference this afternoon the Hollywood production companies of Ron Howard and Jerry Bruckheimer had already reached out on the basis of the announcement.
"There is serious interest in basing films here in Australia," he said.
"We've already got Disney making films here, we've got the Marvel syndicate, we've got Paramount Studios - all these big studios know our potential and capability here in Australia and they've known it for many years.
"Earlier today I was able to meet with Baz Luhrmann over at the Village Roadshow studios where they're filming Elvis, and I was so encouraged by Baz's great passion for Australia which is well known, and great passion for the Australian film industry."
The PM emphasised Australia was known as a safe and productive place to make a film.
"This is an industry that can be drawn upon here in Australia to produce world-class productions, and whether it's Hollywood or Bollywood, wherever they're coming from, they know they can come here and create the films that will create great success," he said.
The funding will extend the screen incentives over seven years to ensure that international studios can commit to multiple productions over a number of years, guaranteeing local jobs both now and into the future.
The 'Location Incentive' is estimated to attract around $3 billion in foreign expenditure and should create 8,000 new employment opportunities for Australians each year.
"This investment is key to our JobMaker plan to create jobs, boost local business activity, and provide training and skills," Morrison said.
"Behind these projects are thousands of workers that build and light the stages, that feed, house and cater for the huge cast and crew and that bring the productions to life.
"This is backing thousands of Australians who make their living working in front of the camera and behind the scenes in the creative economy."
Minister for Communications, Cyber Safety and the Arts Paul Fletcher said the expanded program meant Australia's film and television industry would be firing on all cylinders as COVID-19 restrictions ease.
"The Location Incentive is an economic multiplier. It will sustain the vitality of Australian screen production and support jobs and local businesses," Minister Fletcher said.
"Through this additional commitment, the Government is telling the world that Australia is a desirable destination for screen production with great locations, skilled crews, world-class talent, post-production expertise and state of the art facilities."
To date, the Government has announced funding of $123 million for 10 productions through the existing Location Incentive including Thor: Love and Thunder and Shang-Chi and the Legend of the Ten Rings in Sydney, Godzilla vs Kong on the Gold Coast, Shantaram and The Alchemyst in Melbourne. These 10 projects are estimated to generate spending of around $1 billion, support 8,500 local jobs over multiple years and engage more than 9,000 Australian businesses.
However, the additional $400 million boost for international filmmakers comes as the Federal Government is cutting $5 million in funding per year for ABC independent productions, equating to a roughly $35 million blow over the same seven year period.
The extra funding comes as the Queensland film industry is back on set, with two productions restarting including Baz Luhrmann's Elvis biopic and rom-com feature film This Little Love of Mine.
Queensland Premier Gladys Berejiklian noted in June that the film and television industry had been hit hard by COVID-19.
"While the global pandemic may have forced productions into hiatus, the Queensland Screen industry has still been active - doing what they do best, creating and developing until productions can recommence," Berejiklian said.
"Screen Queensland established a Queensland Screen Industry Task Force and announced a $3.3 million COVID-19 support package to support Queensland writers and producers and businesses.
"I look forward to announcing the start of more productions in our State soon, that are getting people back to work and our economy recovering."
The expansion of the Location Incentive comes on top of $250 million over the next 12 months to help restart the creative economy, including $50 million for a Temporary Interruption Fund that will support local film and television producers to secure finance and recommence filming for productions that have largely been halted due to the challenges in accessing insurance coverage for COVID-19.
Originally published at 11:31am, updated at 3:22pm AEST on 17 July 2020.
---
More than 210,000 Australians returned to work in June

Australia's unemployment rate reached its highest levels in more than two decades in June at 7.4 per cent, but a relaxing of COVID-19 restrictions meant more people were actually employed or looking for work.
Close to a quarter of a million people entered part-time employment in June, according to the latest figures from the Australian Bureau of Statistics (ABS).
The number of people employed in full-time jobs decreased by 38,100, but on the balance there was a rise of 210,800 in employment overall.
The underemployment rate decreased by 1.4 percentage points to 11.7 per cent, but remained 2.9 percentage points above March.
"The easing of COVID-19 restrictions in June saw an extra 280,000 people in the labour force, with more people in employment, and more actively looking and available for work," ABS head of labour statistics Bjorn Jarvis said.
"Overall, the percentage of people employed in Australia increased 1.0 percentage point to 59.2 per cent, up from a low of 58.2 per cent in May.
"In June, around 24 per cent of the fall in employment through to May had been regained."
The nation's hours worked increased by 4 per cent, which is still 6.8 per cent short of March levels.
Hours worked increased more for females (5.0 per cent) than males (3.3 per cent) over the month, although the differential compared to pre-coronavirus circumstances is greater for women by almost one percentage point.
Unemployment increased by 69,300 people to 992,300, and around 70 per cent of newly unemployed people in June were not in the labour force in May.
The underutilisation rate, which combines the unemployment and underemployment rates, fell 1.0 percentage point, to 19.1 per cent.
Updated at 10:02am AEST on 17 July 2020.
---
Rapid COVID-19 detection test sends AnteoTech shares soaring

Technologies developed in Brisbane and Melbourne may contribute to a new 15-minute test for COVID-19, harnessing nanocoating to speed up results for saliva and blood tests.
Brisbane-based AnteoTech (ASX: ADO) has successfully developed a proof-of-concept in-house for two types of tests - one for antigens with swab samples from the nose, throat or mouth, and the other with antibodies from blood samples.
The proof of concept was conducted with AnteoTech's proprietary AnteoBind activated Europium particle technology, with Melbourne-based diagnostics products company Axxin providing the reading device.
Combined with the Axxin reader the AnteoTech test is designed to deliver higher sensitivity than the gold particle-based antibody tests that are commonly used in point of care platforms today.
ADO shares rose 87 per cent to 4.1 cents each after the announcement of this development, which if taken further could prove an alternative to current swab testing that takes hours to deliver results.
Another ASX-listed company Cellmid (ASX: CDY) also has a 15-minute test, courtesy of its status as an exclusive distributor in Australia for the Wondfo SARS-CoV-2 antibody, developed by China's Guangzhou Wondfo Biotech Co.
The next phase of development for AnteoTech over the next six to nine months will aim to optimise tests, further improve the lower limit of detection, and verify and validate the design before clinical studies.
If those studies take place and prove successful, the company would need to gain regulatory approvals and prepare for outsourced scaled manufacturing.
"This is another important milestone for AnteoTech as we further leverage AnteoBind activated Europium and our Assay Development competency with the aim to deliver an end user product in the Lateral Flow Point of Care market," says AnteoTech CEO Derek Thomson (pictured).
"All the company including myself are immensely proud to have made the decision to develop this test as we believe our competency and product is unique and can make a substantial difference in the global fight against the COVID-19 virus."
In other COVID-19 news, Victoria has reported 317 new cases overnight, representing the highest number of daily cases in any Australian jurisdiction since the pandemic began. There were also two deaths in the state, while New South Wales reported 10 new cases of the virus.
Updated at 12:29pm AEST on 16 July 2020.
---
Helloworld plans $50m raise to ride out COVID-19 turbulence

Travel agency Helloworld (ASX: HLO) has today announced a $50 million equity raising to help cope with industry disruption, as bookings are expected to remain at 10-12 per cent of pre-coronavirus levels.
CEO Andrew Burnes and executive director Cinzia Burnes will throw $5 million into the bargain, with the raising aimed at providing balance sheet flexibility at a time when monthly cash burn is at around the $2 million mark.
The company's monthly operating costs stood at $22.9 million before the pandemic, but cost saving initiatives including the closure of offshore offices in Manila and Mumbai have helped reduce outlays to $4 million post-JobKeeper and the New Zealand wage subsidy.
The group continues to generate income of $2 million per month, mostly from transaction fees and commissions, and is seeing domestic total transaction volume (TTV) increase week by week as borders open up. Currently around 70 per cent of that TTV comes from Helloworld's corporate business.
But the company only had $31 million in cash as at the end of June, compared to $147.8 million for the same date in 2019. Lenders have extended maturity dates for short-term facilities out to April and September in 2022, but Helloworld could still use the extra liquidity.
That is why it is raising funds at $1.65 per share, representing a 16 per cent discount to the last trading price.
The equity raising comprises a 27.1 million institutional placement and a $22.9 million non-renounceable entitlement offer, in total representing almost a quarter of existing Helloworld shares on issue.
After the raising Helloworld is expected to have a pro forma liquidity position of $187.1 million.
The company added it was still owed $3.7 million by Virgin Australia (ASX: VAH), whose administrators Deloitte have indicated won't have enough recoveries to pay creditors in full.
"At this stage, it is unclear what recovery may be realised. Helloworld has not experienced material debtor defaults," Helloworld stated in a presentation.
"Debtor provisioning at 30 June 2020 is expected to increase from historical levels reflecting slower collections than achieved historically.
"Suppliers, particularly airlines and cruise companies, introduced unilateral changes to their refund policies including some businesses refusing to refund at all, imposing additional cancellation and refund charges, insisting on bookings being paid for in full when it was unlikely for the aircraft or cruise to depart before they would consider a refund (rather than just refunding the deposit) and significant delays (3 months) in receiving refunds."
Never miss a news update, subscribe here. Follow us on Facebook, LinkedIn, Instagram and Twitter.
Business News Australia
---
NT won't "roll the dice" on visitors from Sydney, travellers to be quarantined

Visitors arriving in the Northern Territory from Sydney will need to enter quarantine at their own expense for two weeks, as the Territory Government responds to an emerging COVID-19 cluster in the NSW capital.
The tough decision has been made ahead of the NT's scheduled reopening to much of the country this Friday, for which Victorians are also exempt due to a surge in cases.
The announcement comes after NSW reported 13 new cases today, with the total number of cases linked to the Crossroads Hotel in Southwest Sydney now at 34.
NT Chief Minister Michael Gunner (pictured) said 30 local government areas (LGAs) in Greater Metropolitan Sydney were now considered hotspots by the Territory Government.
People arriving from Sydney will need to spend $2,500 on quarantine at the Howard Springs Quarantine Facility. Chief Minister Gunner has previously indicated those who lie could face up to three years in prison.
"You don't make a decision based solely on what today's numbers are. You look at today's numbers and you map out how bad it could get," he said.
"Another factor in our decision is that New South Wales is not currently considering a localised lockdown. While there are good reasons for that, we accept that, it does increase the risk for us and it's not a risk we are prepared to accept.
"To open the door to Sydney right now when we don't know the full extent of this cluster would be a roll of the dice, and I don't gamble with the lives of Territorians."
For NSW travellers from outside Sydney flying into NT from Sydney Airport, the airport will be considered a quarantined exemption as is the case in Melbourne, so long as those travellers have not spent time in any hotspot area.
Chief Minister Gunner emphasised the Sydney hotspot declarations would be reviewed in two weeks, after a full replication cycle of the virus has taken place.
"I don't anticipate this declaration being in place for as long as Victoria's, but I will not make any promises about a date," he said.
"I know that this is a big response to a smalller outbreak, but the outbreaks in Melbourne started small too.
"I'd rather be overly cautious now and accept in a few weeks that we were too cautious, than take a risk now and discover in a few weeks that we were reckless."
Victoria reported 238 new cases overnight, of which 209 were still under investigation. There are now 27 people in the state in intensive care units (ICUs), and there was one death overnight.
Australia currently has 2,096 active cases in total, of which the vast majority are in Victoria.
Updated at 12:36pm AEST on 15 July 2020.
---
New COVID-19 restrictions for NSW venues, SA to maintain border closure

Venues in NSW will have to comply with more stringent COVID-19 restrictions in the wake of the Crossroads Hotel outbreak, including capacity limits and the employment of a COVID-safe marshal.
It comes as the outbreak of COVID-19 from the Crossroads Hotel worsens, with 10 of today's 13 new confirmed cases in NSW connected to that outbreak.
In total, there are now 28 cases linked to the Crossroads Hotel outbreak, with 14 directly connected to the hotel itself, and the remainder being close contacts of those infected patrons.
That outbreak has also forced South Australia Premier Steven Marshall to delay the reopening of his state's border with NSW and the ACT.
The new rules will limit the amount of people in venues in NSW and include:
A cap of 300 people on all venues,
Group bookings will be capped at 10 people,
A full-time COVID-safe marshal must be employed to monitor social distancing at venues with a capacity of 250 people or more,
Smaller venues must employ a COVID-safe marshal during peak times,
And details of every single attendee must be recorded.
Venues must also download a COVID-safe plan and register that plan with the NSW Government from 12:01am on Friday in order to open.
NSW Premier Gladys Berejiklian says the new measures are intended to clamp down on community transmission of COVID-19 which she says could have been "bubbling below the surface" undetected for a period of time.
"This is the time that we are more concerned because we are still tracing what level of transmission has occurred in the last few months, that may be bubbling below the surface that we're not aware of," says Berejiklian.
"But the reason why we are especially in high alert in New South Wales is also, of course, because of what's happened in Victoria, the proximity of our states, the fact that there was some challenges with quarantine potentially going back some months, means that we have that risk that there's been that level of community transmission in New South Wales for some time."
The State's health authorities have also asked any person who attended the Crossroads Hotel between 3 and 10 July to isolate for 14 days and get tested if any symptoms present.
The news comes as Victoria has today recorded 270 new cases of COVID-19; the third largest day of new cases since the pandemic began. These new cases mean Australia has officially clocked over 10,000 confirmed cases since 25 January when the first locally recorded case of COVID-19 landed in the country.
Globally there are now more than 13 million confirmed cases of COVID-19, with the USA reporting 65,488 new cases just yesterday.
SA to maintain border restrictions with NSW and ACT
South Australian Premier Steven Marshall has today announced that the state will not be lifting border restrictions with NSW and ACT because of the outbreak at the Crossroads Hotel.
Marshall had initially planned to reopen South Australia's border with NSW and the ACT on Monday 20 July, however that date has now been canned and will be reassessed on Friday.
"The 'super spreader' event, which has occurred at the Crossroads Hotel on the Hume Highway is really of great concern," says Marshall.
"There are now many hundreds, in fact probably in excess of 1,000 people that are now in isolation as part of that super spreader event.
"Obviously, there's a 14 day incubation period, and the transition committee have made a decision that we really need to see those results before we lift the borders with New South Wales and the ACT."
Updated at 12:26pm AEST on 14 July 2020.
---
QLD names two NSW locations COVID-19 'hotspots', proposes jail time for breaching health directions

Two areas in NSW have been named COVID-19 'hotspots' by Queensland Health this morning as the outbreak from the Crossroads Hotel begins to cause concern.
The town of Campbelltown and the Sydney suburb of Liverpool have been declared as COVID-19 hotspots, meaning from midday today any person returning to Queensland that has been to one of those locations must quarantine in a hotel for two weeks.
The Crossroads Hotel is located in Casula, just south from Liverpool and north from Campbelltown, a town on the fringe of greater Sydney.
Queensland Chief Health Officer Jeanette Young has also confirmed that there are 18 people in Queensland who have visited the Crossroads Hotel.
All 18 have been tested and are awaiting the results of the tests.
Yesterday, NSW confirmed that there are 21 confirmed cases of COVID-19 connected to the Crossroads Hotel.
Further, the Queensland Government has proposed stronger punishments for those breaching public health directions like self-isolating, hotel quarantine and other restrictions.
The new proposed maximum penalty will be $4,003 or up to six months imprisonment.
"I hope that will demonstrate to the public just how serious we are about enforcing these measures," says Queensland Minister for Health Dr Steven Miles.
This week, we will move an amendment to give on-the-spot fines of more than $4,000 or up to six months imprisonment to anyone breaching public health directions, including making false border declarations. #covid19aus

Annastacia Palaszczuk (@AnnastaciaMP) July 14, 2020
Queensland has recorded no new cases of COVID-19 today.

Updated at 10:20am AEST on 14 July 2020.
---
Victoria - are you up for elimination?

Victoria is the unlucky state in a very lucky country, where all other states and territories (with the possible exception of NSW) have achieved COVID-19 elimination. A great achievement.
It means those states and territories can go about life near normally, with an economy ticking along nicely. But Victoria is stuck in suppression land, dealing with the current outbreak and more outbreaks in the future if we don't eliminate the virus.
The new Melbourne lockdown is for six weeks. This is enough time to make good progress towards elimination.
Is going for gold and having a crack at eliminating the virus in Victoria worth it? I argue "yes". The advantages would be that Victoria could rejoin the rest of Australia, New Zealand and other virus-free countries in an open travel bubble.
If we don't eliminate, then Victoria will be the pariah state till a vaccine hopefully arrives. The rest of Australia will just keeping moving ahead without us.
Is elimination achievable? Yes. If at least six other Australian states and territories, along with New Zealand can do it, so can Victoria.
But what are the downsides of going for elimination? Probably more pain now, for long term gain.
Victoria's Premier Daniel Andrews should declare "elimination" as our goal. You may recall that Prime Minister Scott Morrison was indifferent about Australia's goal two months or so ago, saying as a country we were following a "suppression/elimination" strategy. That worked pretty well. But now we need to be clear about our goal.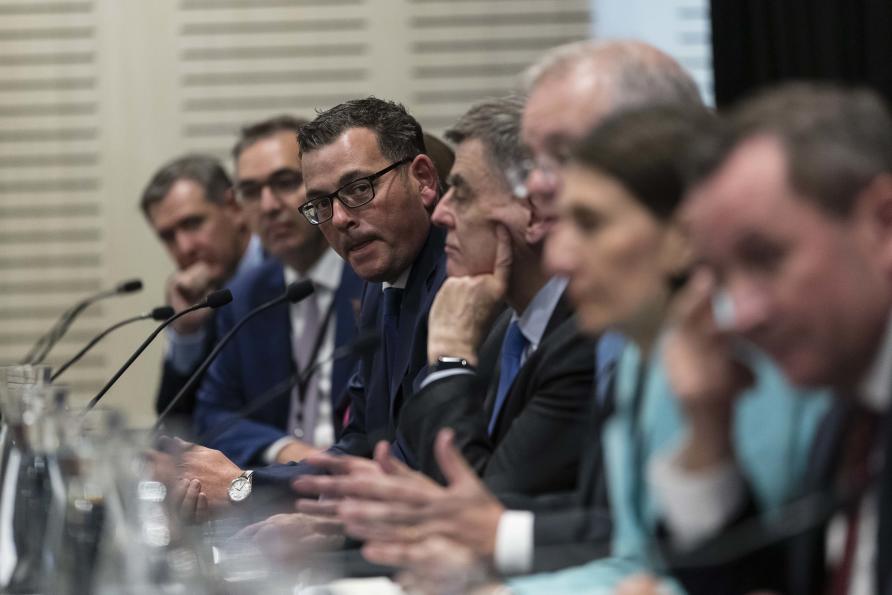 This will change the dialogue and zeitgeist. For example, when we get down to ten cases per day, rather than clamouring for opening up, Victorians should be excitedly saying "we are getting close, let's keep going in lockdown and knock it on the head."
Is our current stay at home for six weeks enough? The honest answer is "I don't know", as so much about the spread of COVID-19 can come down to chance. However, I suspect there's a less than 50:50 chance of achieving elimination.
So, what else would we need to do to increase our chances of eliminating COVID-19? Essentially, embrace the lockdown and go really hard. Specifically, do these extra things.
First, tighten the definition of essential workers. Unlike during the last lockdown, there shouldn't be builders working on residential projects two houses up my street.
Second, don't reopen schools. I am apologetic in saying this I know how hard this is for parents. But while kids don't usually get too sick from COVID-19, they still transmit the virus from one family to the next. We need to stop this.
If as a society we decide that Years 11 and 12 still need to be in school, then how about all our boarding schools coming together so that Year 11 and 12 students can go into a boarding arrangement rather than risking transmitting the virus between families. Last time around the private hospitals agreed to give over their facilities to the public health sector, so this time the private school sectors needs to do the same.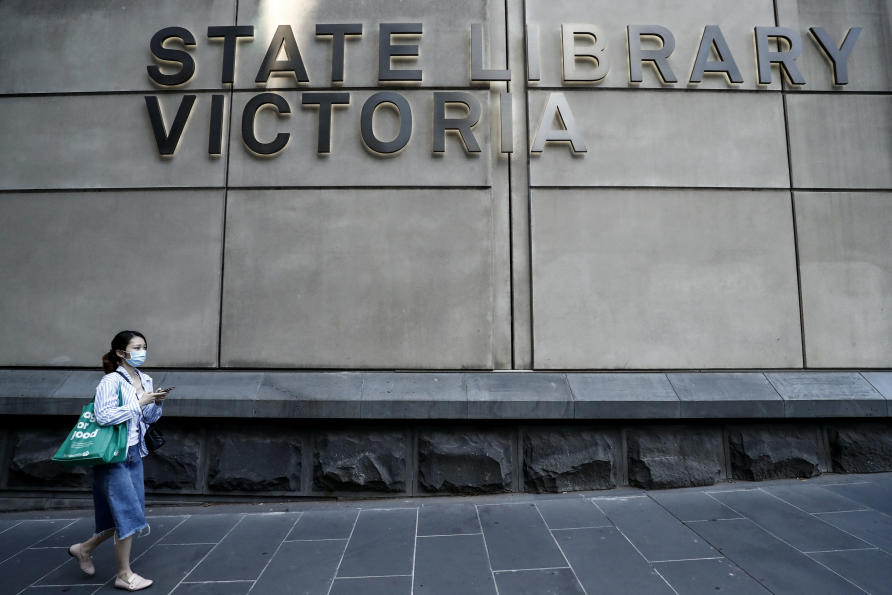 Third, all Melbourne households should have masks delivered to them in the next ten days. We need to mobilise the national stockpile now. All Melburnians should then be required to wear masks in busy indoor environments like supermarkets, and on public transport. The evidence is in masks reduce the risk of transmitting the virus by 80 per cent or so, as shown in a Lancet paper last week.
While not a silver bullet on its own, combined with everything else it may be enough to get us over the line to eliminate the virus.
Fourth, all essential workers must wear masks. Your Uber eats delivery person, and the paramedic, are out there going from one locked down family to the next. An obvious potential vector to transfer the virus around. That risk needs to be minimised.
Fifth, the closing of shops should be more widespread. Department stores, hardware stores and the like. They need to close now. And stay closed at least until all staff, and all patrons, are wearing masks with mandatory hand sanitiser on the way in and the way out. And, of course, strong enforcement of physical distancing.
Sixth, let's convene an advisory group of experts who have pulled off an elimination strategy. For example, experts from NZ which had such an explicit goal of elimination and succeeded. I know them, I know their phone numbers ­ Premier Andrews and Chief Health Officer Brett Sutton, just call me.
Seventh, the rest of Australia wins too if Victoria eliminates the virus. Victoria needs federal support in terms of staff, facilities, and yes extensions to programmes like Job-Keeper to help Victoria through the pain. Also, essential staff in supermarkets and security staff patrolling the streets need good training, reimbursement and recognition. They are our frontline.
The above sounds tough. And it is. But what are the alternatives? Do we want to live in a pariah state, segregated off from the rest of Australasia, experiencing outbreak after outbreak till a treatment or vaccine arrives, enduring social and economic hardship all along the way? Or do we want to have a go at something better?
There is no guarantee that such an elimination strategy will work, but it has a good chance.
Victorians love their sport and like to bet on it too. Imagine I told you that I guarantee you this horse has at least a 50:50 odds of winning, and that if you bet $10 on it I will pay you out $100 if it wins.
You would be a fool not to jump at these good odds of a handsome pay-off.
This article was first published on Pursuit. Read the original article.
---
Estia Health confirms COVID-19 outbreak at Melbourne aged care facility

Aged care operator Estia Health (ASX: EHE) has confirmed 13 residents at its facility in Ardeer, Melbourne have tested positive for COVID-19.
The company says it is working closely with the Victorian Department of Health to manage and monitor the situation.
The outbreak makes up a fraction of the 177 new cases of COVID-19 confirmed in Victoria overnight.
The news comes as the company has announced a significant non-cash impairment of between $124 million and $148 million for FY20 due issues arising from the pandemic and historical acquisitions.
The company says the impairment charge is provisional in nature and will have no impact on the company's debt facilities, compliance with banking covenants or its ability to undertake capital management initiatives.
"As a result of ongoing uncertainty of future sector funding and financing, exacerbated by the issues arising from the COVID-19 pandemic, the company expects to report a non-cash impairment charge, primarily on goodwill arising from historical acquisitions," says Estia.
Under Estia's $330 million bank facility, net bank debt at 30 June 2020 was $99.4 million.
The news of the 13 confirmed cases in Estia's Ardeer facility came as a shock to the market; the company initially reported that there were no known cases of COVID-19 in any of its aged care facilities earlier this morning, but later in the day it updated the market with the announcement of the confirmed cases.
In its ASX announcement this morning Estia said testing and monitoring were key to the company's response to the COVID-19 pandemic currently sweeping through Melbourne.
"Strict protocols and testing remain in place at all homes and will do so for the foreseeable future, including testing of all new admissions," says Estia Health.
Part of the company's response included the reintroduction of visitor restrictions to its facilities on 29 June.
The 13 residents in Ardeer join two staff members at Estia Health who have who previously tested positive for COVID-19.
"Neither employee worked while showing symptoms of the illness," Estia Health said.
"All infection control precautions were put in place immediately upon notification and we are working with the Victorian Health Public Health Unit and the Commonwealth Department of Health to monitor this situation."
Shares in Estia Health are down 3.87 per cent to $1.44 per share at 13 July 2020.
Updated at 4:10pm AEST on 13 July 2020.
---
The Star Sydney confirms patron tested positive for COVID-19

A patron who visited The Star Sydney on Saturday 4 July has returned a positive test for COVID-19, but the casino will remain open.
The operator of the casino and resort The Star Entertainment Group (ASX: SGR) confirmed the positive test this afternoon, explaining that the person attended The Star Sydney on 4 July from around 7:30pm to 10:30pm.
"The Star is working closely with NSW Health to respond to this information, including the conduct of contact tracing (which includes staff members)," says SGR.
"Since its restricted opening on 1 June 2020, The Star Sydney continues to operate in accordance with its COVID-Safe Plan.
"The Plan incorporates spatial distancing measures, and hygiene and cleaning measures across the property including extensive intra-day cleaning and a daily comprehensive clean during a property shutdown between 6am and 10am."
The news comes as NSW recorded 14 new cases of COVID-19 overnight, bringing the total number of cases in NSW to 3,303.
Of today's new cases, four are returned travellers in hotel quarantine, two are NSW residents who acquired the infection in Victoria and are now in isolation.
Eight cases counted today include five who attended the Crossroads Hotel, and three are close contacts of cases who were at the hotel. They are all currently isolating. The new cases bring the total number of cases that can be traced to the Crossroads Hotel to 21.
One confirmed case of COVID-19 linked to the Crossroads Hotel also attended Planet Fitness Casula. The gym is closed for cleaning.
Another case linked to the outbreak attended Picton Hotel during their infectious period, attending on 4, 9, and 10 July in the gaming room. The hotel is closed for cleaning.
NSW Health is urging anyone who attended the Crossroads Hotel at Casula between Friday, 3 July and Friday, 10 July to immediately self-isolate until 14 days after they were last there, attend a clinic for testing even if they have no symptoms, watch for respiratory symptoms and get retested should any occur.
The Victoria Department of Health has also reported two Victorian cases separately attended several venues in NSW, including:
5 July lunch at Cook @ Kurnell
5 July dinner at Highfield, Caringbah
6 July dinner at the Merimbula RSL
7 July breakfast at the Waterfront Café Merimbula
4 and 5 July Murray Downs Golf Club.
While investigations are underway, NSW Health urges anyone who attended these venues at these times must watch for respiratory symptoms or fever, and if they occur, isolate and get tested for COVID-19 right away.
The majority of Australia's 192 new cases of COVID-19 are in Victoria, with the state recording 177 new cases today.
NSW situation places a question mark over SA border reopening
The ongoing situation of local transmission of COVID-19 in NSW has forced South Australian Premier Steven Marshall to rethink his state's border opening up to citizens from NSW and ACT.
Currently, SA is expected to open its borders to NSW and the ACT on 20 July, but this date may change if the COVID-19 situation in NSW worsens.
"At this stage we have to put a question mark around lifting the border on Monday the 20th with both NSW and ACT," says Marshall.
"We are going to be looking at their new infections tomorrow very carefully at our transition committee meeting and if it is not safe to lift our border restrictions then we won't be doing so.
"We just have to see if there is a significant escalation between now and 20 July. I think that that date will come under some further consideration."
Marshall's comments come alongside the state announcing that it will be asking returning travellers from overseas into South Australia to foot the bill for their hotel quarantine stay.
As of Saturday morning (18 July) returning travellers coming into SA will be hit with a $3,000 charge for the first individual, a partner with be a further $1,000, and children will cost $500 each.
"The reality is that people have had plenty of time to get back to Australia," says Marshall.

"There are some real stragglers at the moment and they will need to be paying for the costs that are incurred by the taxpayers.
"They won't be getting that free of charge going forward."
Updated at 1:55pm AEST on 13 July 2020.
---
Human trials for UQ's COVID-19 vaccine commence

The University of Queensland (UQ) has reached a milestone in the development of a "promising" COVID-19 vaccine with human trials to commence today.
Volunteers will receive the first vaccine dose today in Brisbane as part of a trial of UQ's vaccine run by early phase clinical trial specialist Nucleus Network.
In April, early pre-clinical trials of the vaccine demonstrated that it was able to raise high levels of antibodies that can neutralise the virus.
UQ was tasked by the Coalition for Epidemic Preparedness Innovations (CEPI) to develop a vaccine against the novel coronavirus, supported by an initial investment of up to US$4.5 million, and is collaborating with the Peter Doherty Institute to demonstrate and understand its immune response.
Queensland Innovation Minister Kate Jones says the state has now joined a small group of vaccine developers around the world who are moving out of the lab and into human trials.
"Queensland boasts one of the most promising vaccine candidates on the planet," says Jones.
"We asked Queenslanders to roll up their sleeves to save lives and they've answered the call in droves.
"We needed up to 120 volunteers for the first stage. More than 4000 people have put up their hands to volunteer."
One of the UQ COVID-19 vaccine research leaders Professor Paul Young says the first human trial was about evaluating the safety and immune response of the vaccine in a group of healthy volunteers.
"The green light to move into this human trial follows extensive pre-clinical testing that the team has been conducting since first selecting the lead vaccine candidate on 14 February," Professor Young said.
"This testing showed that the vaccine was effective in the lab in neutralising the virus and safe to give to humans."
Professor Young says once human testing was under way, researchers expect to have preliminary results after about three months.
"We'll hold a collective breath while we wait to see how the trial goes," he said.
"But if all goes well, we can move to the next stage in the vaccine's development a larger trial with a much bigger group of people from a range of ages to see if the vaccine works across the board."
The clinical batch of vaccine for use in the trial was a manufactured by a close partnership between UQ and CSIRO with technical assistance by Australian biotech company CSL, Brisbane based Thermo Fisher and Swedish company Cytiva.
The news comes as Australia records 192 new cases of COVID-19 overnight.
The majority of the cases are in Victoria, with 177 new cases including 151 under investigation.
There have also been 14 new cases in New South Wales, with four of those tracing back to the Crossroads Hotel outbreak.
Updated at 1:30pm AEST on 13 July 2020.
More about the Univertisty of Queensland
Leadership is learnable', says doctor on the COVID-19 frontline
Accessible online courses pave path to pandemic recovery
In tomorrow's economy, leaders who innovate service and CX will have the upper hand
---
WA delays Phase 5 easing of restrictions

Western Australia will delay its decision to enter phase 5 on its road to recovery, pushing back plans that would have removed the current 2sqm rule and 50 per cent capacity limits at major venues on 18 July.
WA Premier Mark McGowan told a press conference this new phase would now be set to start a fortnight later on 1 August, as a tentative date.
The decision was made in light of the worsening situation in Victoria, as well as hotel quarantine capacity constraints that will be alleviated somewhat by the National Cabinet decision today to cut weekly international flight arrivals in half starting Monday.
"Given the growing level of community spread over East and around the world, the risk of the virus returning with a vengeance is greater than ever before," he said.
"There is a real possibility that the virus could return to Western Australia. Believe me, I don't want to see that happen.
"I don't want to be reimposing restrictions. That's why we have put in place a series of new measures in recent days to reduce that risk as much as possible - by slowing the flow of arrivals, by making border controls even tougher, and imposing a mandatory testing regime, we're giving ourselves the best chance to prevent the virus from reemerging."
Additionally, further to indications made by Prime Minister Scott Morrison after today's National Cabinet meeting, Premier McGowan said all international arrivals would need to pay for their own 14 days of quarantine as of 17 July.
The Premier stood by the state government's stance to maintain its hard border, emphasising the policy had worked for the state just as the country's strong borders had helped keep Australia safer than other countries around the world.
"With the fastest asing of restrictions in the country, our lives have effectively got back to normal and our economy is recovering, however our success in Western Australia has created new challenges and new risks," he said.
"In recent days and weeks we have seen a gradual increase in people seeking to come to Western Australia from overseas and interstate.
"To highlight the increase in interstate arrivals, in a 10-day period in June we had 2,705 arrivals by air for a range of reasons; more recently in the last 10 days we have seen 4,995 people from interstate arrive in Perth by air. The majority of these arrivals are from Melbourne and Sydney."
When asked whether the Federal Government had responded to his calls not to back Clive Palmer's High Court case against Western Australia's hard borders, Premier McGowan said he coudl not comment on matters discussed in National Cabinet.
Tasmania delays border reopening
Premier of Tasmania Peter Gutwein has deferred the reopening of the state's border by at least a week until 31 July.
The state will review the decision on 24 July, but in the meantime its borders to the rest of the country will be closed.
"We will only open up when we are confident the safety of Tasmanians ... that they aren't put at risk," says Gutwein.
Updated at 1pm AWST on 10 July 2020.
---
Victorian Premier urges Melburnians to use masks as new cases surge towards 300

Victorian Premier Daniel Andrews has today called on residents in lockdown areas to wear masks if social distancing isn't possible, after a further 288 new cases of COVID-19 were reported today.
The State Government is currently in the process of getting two million reusable masks made for the public, and will also provide an additional one million single-use masks.
While Melburnians and Mitchell Shire residents have been requested to wear masks, their use is still not compulsory.
The Premier said the recommendation was made out of an abundance of caution and the fact it was a fairly easy step to take, especially in light of the rise in daily cases.
"Whether you're in an Uber or a taxi, or if you're on public transport or many other examples,even shopping for the basics when you need them...we're simply asking that if you can wear a mask where you can't distance, that's exactly what we would like you to do," he said.
Premier Andrews added even home masks would do for now, and the wearing of masks would be a feature of Victoria's response to the pandemic for the foreseeable future, potentially for many months.
"Now's the time to do that common sense thing," he said.
There are now 47 people in hospital in Victoria with the virus, of whom 12 are in intensive care. The vast majority of new cases are under investigation by health authorities, but 26 are connected to contained and known outbreaks.
"It was always going to get worse before it got better," Premier Andrews said, adding 37,588 tests were undertaken yesterday.
"We're doing more testing than has ever been done, and not by a small margin - a massive margin. I'm very grateful to everybody who has participated in that testing program, and I would urge all Victorians to follow the rules."
Chief Health Officer Drew Sutton noted the recommendation had also been made in light of a recent meta-analysis published in the medical journal Lancet demonstrating the benefits of wearing masks as one form of preventative measure.
"Really up until the last couple of weeks there was ambivalent evidence and they weren't really strong recommendations coming out in Australia in relation to them [masks]," he said.
"A big Lancet meta-analysis...is really showing that masks do make a significant difference potentially, even understanding that people don't always wear them perfectly, that they don't provide perfect protection."
But he clarified wearing a mask was no substitute for keeping a distance from people, and isolating when you're feeling unwell and getting tested.
"The numbers that we're seeing at the moment are of concern, but we do expect them to plateau in the next week," Sutton said.
"But it requires everyone to follow the stay-at home directions; those four reasons to leave home are really the only reason to leave home," he said, with those reasons being work or study; care or caregiving; daily exercise; or food and other essentials.
The World Health Organisation (WHO) has recently been considering whether the aerosol pathway - meaning tiny droplets that remain in the air from people's breathing - could be more serious in spreading COVID-19 than previously thought.
On 6 July, 239 scientists from around the world appealed to health authorities to recognise overwhelming research finding that an infected person exhales airborne virus droplets when breathing and talking that can travel further than the current 1.5-metre social distancing requirement.
Advocacy for this recognition has been led by QUT Professor Lidia Morawska, who is also director of the International Air Quality and Health Laboratory.
"Studies by the signatories and other scientists have demonstrated beyond any reasonable doubt that viruses are exhaled in microdroplets small enough to remain aloft in the air and pose a risk of exposure beyond one to two metres by an infected person," she said.
"At typical indoor air velocities, a 5-micron droplet will travel tens of metres, much greater than the scale of a typical room while settling from a height of 1.5m above the floor."
Potential solutions to this problem include sufficient and effective ventilation, supplementing ventilation with airborne infection controls, and avoiding overcrowding.
More to come....
Updated at 1:58pm AEST on 10 July 2020.
---