CONNECT WITH A HIGHLY ENGAGED AUDIENCE OF INFLUENTIAL DECISION MAKERS
We can give you access to the next generation of Australia's leading influencers, entrepreneurs and decision makers.
Our audience has skyrocketed and in one year we have grown by more than 80%.
Get you message in front of this group of game changers and trailblazers who are on the lookout for products that suit their lifestyly and their business needs.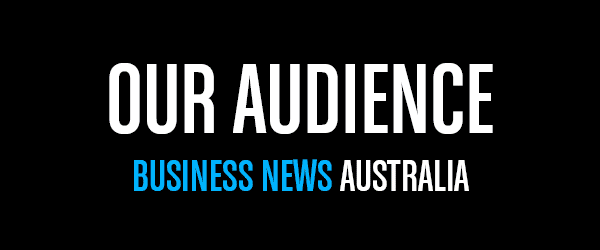 They are:
C-Suite and Top Management
Business Decision Makers
Business Professionals
Avid Investors
Travel Buffs
Business Travelers
Technophiles
Business and Economic News Junkies
Health & Fitness Buffs
Millennials
Business News Australia offers digital advertising and content solutions to businesses that want to connect with an engaged audience of influential decision makers.
Let us help you connect and build a relationship with our growing audience of business professionals, entrepreneurs and decision makers.
We will work with you to create campaigns that best suit your message to ensure the effectiveness of your advertising campaign.

There are a number of advertising options available to share your company's brand, expertise and products with our readers.
Online Advertising
Banner advertising: Options include half page (300x600px), leaderboard (728x90px) and medium rectangle (300x250px) or a combination of the sizes.
Site skins and home page skin: A site skin is a unique opportunity to brand the area around the site to give you maximum exposure. Includes 1578 x 800px space (978px transparent area) plus half page (300x600px) and leaderboard (728x90px).
Site takeover or home page takeover: This includes a site skin, leaderboard, half page and six MREC ad units.
Sponsored post: This is an article written by a Business News Australia journalist which is published on the website. In addition, the post is included e-news updates to our entire reader database and posted on social media.
Native Content advertising: A native advertising campaign will run acrooss our site with a link to your story. The native content campaign ensures your article will stay on the front page of Business News Australia long after it has been published.
E-news Advertising
Our daily e-news is an integral part of bringing our readers the very best business stories as quickly as possible. It features breaking news stories as well as exclusive interviews, appointments, events and competitions.
This service allows us to deliver your company's message directly to our subscribers.
You have the options of:
Banner advertising
E-news takeover
Solus EDM which is your branded email delivered to Business News Australia's subscribers.
With an impressive database of online news subscribers, Solus EDMs and e-news advertising will help you generate more traffic to your website, access potential customers and build sales.
Content Marketing
Business News Australia's team of journalists will work in collaboration with you to create stories that are engaging, have a great story angle and communicates your key messages.
Content that will be shown on Business News Australia's website and shared across all our media platforms.
Creative options are:
Sponsored posts
Insignt and Expert Articles
Blog Posts
E-Books
White papers
Email Newsletters (EDMs)
Webinars
Microsites and Websites
Social media sharing
Native content advertising
The majority of our readers have been identified as having significant disposable income and purchasing power.
Event Sponsorships
We have different levels of sponsorship opportunities available for all events, including the highly anticipated Young Entrepreneur Awards and Business News Australia Breakfast Series.
These events provide an opportunity to align your brand with Business News Australia and be seen alongside the city's top decision makers.
You will be showcased in front of your target market as well as be promoted as a sponsor in the lead-up to the event.

We believe in building valuable partnerships, connecting our clients with our audience. We do this by understanding our client's goals, offering creative and tailored marketing campaigns and delivering.
Contact us today to let us help you maximise your return on investment.
Brisbane: Phone 07 3608 2068
Sydney: Phone 02 8002 7710
Gold Coast: Phone 07 5575 7400
marketing@businessnewsaus.com.au