GOLD COAST TO HOBART OPEN FOR XMAS
Written on the 24 November 2010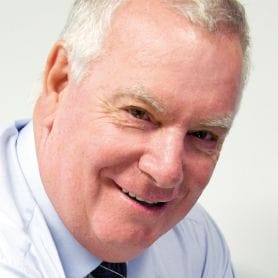 GOLD Coast Airport now has a direct service to every Australian capital following news that Jetstar will commence direct daily services to Hobart from December 22.

It is considered a significant milestone for Gold Coast Airport and will give domestic tourism a much needed boost.

Gold Coast Airport chief operating officer Paul Donovan (pictured), says the service is the result of a strong working relationship between Jetstar, Gold Coast Airport and Hobart International Airport.

"The commencement of this service is great news for the Gold Coast, with the commitment from Jetstar set to boost tourism numbers to the Gold and Tweed Coasts," says Donovan.

"Gold Coast Airport have worked hard as a team to become a significant aviation hub in Queensland, and with the realisation that we will now have flights operating to each capital city within Australia (outside of Queensland), it's extremely gratifying to see that strategy pay off.

"It's exciting to open up the Tasmanian market directly for the people of the Gold Coast and Northern New South Wales regions. We look forward to the commencement of this service in the lead-up to the busy Christmas period, and the strong passenger numbers that are sure to follow."
Tourism Minister and Member for Southport Peter Lawlor, says the new service - the only direct flights between the two cities - would add more than 1200 weekly seats from Hobart into the Gold Coast.
"This is fantastic news for the Gold Coast just in time to for the Christmas holiday period, and I congratulate Jetstar on its confidence in the region's tourism industry," he says.
"Jetstar is showing real commitment to the Gold Coast after the airline announced it was planning a daily direct service from Perth to the Gold Coast in April 2011 and new Gold Coast-Queenstown flights commencing on 17 December. Jetstar also announced an expanded Gold Coast schedule from Sydney and Melbourne to meet demand over the summer holiday peak between 22 December and 31 January 2011."
Lawlor says Jetstar's new Hobart-Gold Cost service reflected growth in the number of Tasmanians travelling to Queensland.
"Tasmanian visitors to Queensland rose over the year ended June 2010, increasing three percent to 113,000," he says.
"Of these visitors, 38 percent headed to the Gold Coast, signalling that Tasmanians have a love affair with the region."
Hobart International Airport chief executive Officer Brett Reiss, says the number of passengers travelling between Hobart and Gold Coast all year round is significant.
"The addition of a direct daily service between Hobart and Gold Coast will make the journey so much easier for travellers between these destinations," he says.