Young Entrepreneurs 2010: Michelle Carr
Written on the 3 December 2010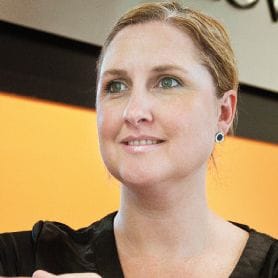 Last year's market conditions may have put a speed bump in Small Business Evolution's plans to crack the $1 million mark, but the company continues to record growth and further specialise its services.
Founder and managing director Michelle Carr has remodelled the businesses structure to provide services to larger clients.

In ramping up its client offerings, Carr says Small Business Evolution has evolved into a 'boutique' business development agency.

"Over the last year we've become a fair bit more specialised, so while we still provide bookkeeping and admin services to various small businesses, our primary focus is on 10 core larger clients," she says.

"Larger companies are looking to outsource more of their big overheads and we continue to provide these business solutions at a fraction of the cost of hiring an in-house team.

"We're doing a whole range of specialist work for those key clients including marketing, finances, payroll, recruitment and even streamlining their IT systems and infrastructure. This allows them to focus on R&D and other sales and management training or initiatives."

Carr has recently recruited two new staff members and says the need to constantly upskill remains the biggest challenge.

"We're all cross skilled and tend to leverage off each other a lot to fully utilise everyone's strengths," she says.

"Each staff member is trained in the specific needs of their clients, but these are always evolving and every business is different. We aim to know our clients inside and out and we're constantly upskilling our staff to make sure we're on top of any new services they may need."

Carr established Small Business Evolution in 2001, aged 25. Despite growth stalling late last year before picking up strongly again in April 2010, Carr says the year was nowhere near her most difficult in business.
"While there were a few months over the last financial year where we slowed down I believe it was actually one of our better years," she says.

"I've been running the company in its current format for four years now and when you come out of that initial learning curve where you've made a few mistakes, you're better placed to tackle the difficult problems, address things that come up unexpectedly and identify potential danger."

Michelle Carr
Small Business Evolution
BUSINESS DEVELOPMENT
Age: 35
Business Est: 2001
Staff: 8
Growth: 14 per cent
Turnover: $800,000

Latest News
WHY NEXTDC'S STOCK IS SOARING
AFTER posting its interim result, NEXTDC (ASX: NXT) gained more than 12 per cent on the stock market before noon.
...