JB HI-FI CONSIDERS THE GOOD GUYS
Written on the 19 May 2016 by Melbourne Business News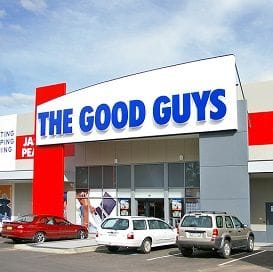 JB HI-FI (ASX: JBH) has entered preliminary talks for an acquisition of The Good Guys.
Reporting to the market this morning, responding to the rumour mill, JB Hi-Fi CEO Richard Murray says discussions are 'preliminary and exploratory in nature'.
The Melbourne company says it hasn't entered into any agreement, and understands the also Melbourne-based The Good Guys are 'looking at a range of options including an IPO on the ASX'.
The Good Guys, founded in 1952 as Ian Muir's Radio & Electrical Centre, operates around 100 stores across Australia and has annual turnover of around $2 billion.
JB Hi-Fi currently has a market valuation of $2.3 billion, with annual revenues of $3.65 billion generated by nearly 190 stores.
JB Hi-Fi opened on the ASX at $22.83 today and its shares jumped to $23.91 soon after the announcement.
Author:
Melbourne Business News
Connect via:
Twitter
Latest News
APOLLO REVS UP ITS RESULTS
APOLLO Tourism & Leisure (ASX: ATL) has hit its profit forecast in its maiden result as a publicly traded company...
PROFIT DROP AT SERVCORP
SERVICED office company Servcorp has seen its profit fall, citing New York City, Singapore and Saudi Arabia as the pr...