EMERCHANTS BIG BET
Written on the 3 July 2014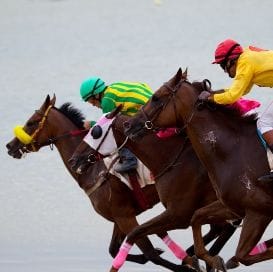 EMERCHANTS Limited (ASX: EML) has announced a multi-year agreement with a leading corporate bookmaker.

The payment solutions provider is set to join forces with Sportsbet.com.au to provide customers with personalised cards for immediate access to winnings.

While still pending approval from EML's sponsoring authorised deposit-taking institution, once finalised the agreement will enable customers to move winnings from their wagering account to their card for use at ATMs and points of sale across Australia.

EML's managing director Tom Cregan says the joint venture will facilitate a seamless customer experience.

"In addition to being able to withdraw their winnings at ATMs across the country, customers will have the ability to push funds on the card back to their wagering account.

"This agreement will also involve integrating the emerchants prepaid platform into the Sportsbet.com.au website to provide a seamless experience for their customers."

EML was trading up 16.81 per cent following the announcement at $0.70 per share.