CHANGING FACE OF GOLD COAST TOP COMPANIES
Written on the 4 April 2016 by Nick Nichols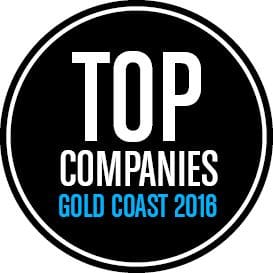 THE single constant in business is that nothing stays the same, as this year's 2016 Gold Coast Top Companies list shows.

Fortunes have risen and fallen this past year, many in areas that were unexpected. Needless to say, the resources downturn has taken its toll on a former top five company, CuDeco (ASX:CDU).
However, the big winner this year is the tourism sector aided by the countdown to the Gold Coast Commonwealth Games in 2018.
The frenetic pace of infrastructure activity for the Games has led to the appearance for the first time of GOLDOC, the organising body for the international sporting event.
The Gold Coast's tourism surge has also pushed back traditional big guns, such as luxury boat manufacturers and developers, further down the list this year as the city's diversified corporate scene remains in a state of flux.
While G8 Education (ASX:GEM) is still ranked in the top spot for the third year in a row, there is a challenger snapping at its heels.
Mantra Group (ASX:MTR) actually seized the number one position in the latter half of 2015 as the Surfers Paradise-based accommodation provider's market value surged to a high of $1.4 billion.
It should be noted that G8 Education was suffering a slump in value at the time in the face of uncertainty over the federal government's childcare policy.
Mantra's growth has been driven largely by acquisitions, many of them on the Gold Coast this past year.
However, it is no coincidence that five of the Gold Coast's top 10 companies are centred on tourism activities, the recovery of which has put the Gold Coast economy on a sustained growth path in recent years.
In total, about 13 of the top 50 companies are involved in tourism to some extent, while development and construction, the other traditional drivers of growth, account for only five in this list.
Jupiters Casino, soon to be renamed The Star Gold Coast, is ranked third due to the sheer scale of the investment its parent company The Star Entertainment Group (ASX:SGR) is making in the city.
Jupiters accounts for about 20 per cent of the value of Star as it moves to aggressively shore up its position as the leading tourism and gaming operator in south-east Queensland over the next decade.
Also rising on this year's list is Queensland Airports Ltd (QAL), operator of a portfolio of regional airports including the burgeoning business that is Gold Coast Airport.
QAL, like many in the tourism space, is spending big on the Gold Coast in preparation for a rapidly improving tourism economy, with a particular focus on this decade's milestone event, the 2018 Commonwealth Games.
Theme park operators Village Roadshow Theme Parks and Ardent Leisure (ASX:AAD), owner of Dreamworld, are also ramping up their capital expenditure to cater for the surge in visitor numbers to the Gold Coast.
The latest statistics show that tourism was worth $4.9 billion to the city in 2015, up 6 per cent from 2014.
An extra 225,000 domestic tourists headed for the holiday strip during the year, while international tourism spending surged 20 per cent to $1.23 billion.
While the Gold Coast appears to be firing on all cylinders within its traditional markets, surfing is also in the mix, but not in the traditional order.
Billabong (ASX:BBG) this year has been relegated to ninth position as it continues to struggle with a turnaround strategy first implemented in 2013.
Billabong's market value has slumped dramatically after a string of financial losses that ended briefly in FY15.
Just ahead of Billabong this year is SurfStitch Group (ASX:SRF), the online surfwear and action sports retailer that was once majority owned by Billabong until mid-2014.
SurfStitch is a global group that has also grown rapidly through acquisitions over the past year, although its fate may yet be decided later this year after former CEO Justin Cameron announced plans for a possible private-equity buyout.
News of the potential buyout came in the wake of a troubling start to 2016 for the company which suffered a 40 per cent share slump after directors failed to give investors clarity over its earnings prospects in FY16.
The Gold Coast top 10 also includes retail success stories, headed by Retail Food Group (ASX:RFG) which has delivered year-on-year profit growth for the past 10 years.
While RFG had the potential to challenge G8 Education as the Gold Coast's top company in early 2015, investors had other thoughts.
At one point, RFG was the Gold Coast's third billion-dollar company behind G8 and Mantra, with the value buoyed by its acquisition of US-based Gloria Jean's Coffees.
The company later suffered a halving of market value in 2015, although it has managed a significant turnaround since then.
Sustained growth in the business, and certainty surrounding its new management team following news that long-time CEO Tony Alford is standing down on July 1, has helped RFG edge closer to billon-dollar status in the first quarter of calendar 2016.
Meanwhile, VIP Petfoods has emerged as the dark horse in the Gold Coast Top 10, after the Quinn family sold a majority interest in the company early last year.
The scale of VIP and its market value have boosted the company's position in this year's list.
It also highlights the global reach of the Gold Coast's top companies, which is a diverse list that includes emerging online and digital ventures.
Also included are those companies that are making their mark at a local level, including radio station Hot Tomato which continues to beat the financial might of national operators to keep winning the ratings battle.
Together, the Gold Coast Top Companies generate more than $11 billion a year in revenue and employ more than 40,000 people globally.
Latest News
WOOLWORTHS' SALES BOUNCE BACK
WOOLWORTHS showed its first sales growth in almost a year as its core supermarket sales rose by 0.7 per cent in th...