"DISAPPOINTING" TRANSPACIFIC BOOSTS PROFIT
Written on the 22 February 2013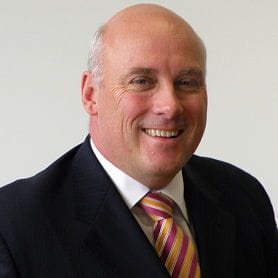 TRANSPACIFIC Industry Group (TPI) has reported a huge boost in half-yearly statutory profit, but CEO Kevin Campbell is disappointed by the company's waste management business and says there is much more work to be done.

Statutory profit of $32.3 million for the first half of FY13 is a 314 per cent improvement o on the $7.8 million reported for the previous corresponding period.

The Brisbane-based waste management company also had a 3.8 per cent boost to group revenue to $1.16 billion, while earnings before interest, tax, depreciation and amortisation (EBITDA) was down 3.6 per cent to $211 million.

The market reacted positively to the announcement this morning, with TPI shares trading up 9.43 per cent at $0.87 per unit.

The waste management business experienced varied trading conditions and was adversely affected by the carbon tax and increases in landfill levies.

"The operational performance of our waste management businesses is disappointing and we need to improve our performance markedly," says Campbell.

"We are taking concrete actions to improve efficiency, lower operating costs, sell or close unprofitable or uneconomic businesses and generate organic growth.

"In Australia, where our Cleanaway landfill businesses have been significantly impacted by the variation in landfill levies between New South Wales and Queensland, we continue to make representations to the governments of both states to resolve this untenable situation as soon as possible."

TPI retrenched about 200 employees for a saving of $15 million per annum, with $3 million of these savings expected in the second half.

Two business and property sales added cash proceeds of $10 million and the company has exchanged unconditional sales contracts for Australian and New Zealand Metals, worth $15 million.

"The organisational restructure is just one example of intiitatives that will make su more effective and efficient," says Campbell.

TPI reduced its gross net debt by $61 million. It will not pay a dividend.