1. Commonwealth Bank of Australia (CBA)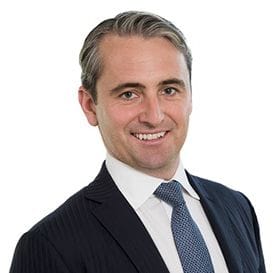 Financials
Market Cap: $125.63b
FY18 profit: $9.38b
FY18 revenue: $26.1b
Listed: 1991
CEO: Matt Comyn
CEO Salary: $2.85m
Battered and bruised by the Royal Banking Commission, Australia's largest publicly traded company has been on the recovery path since its shares hit five-year lows in October.
Revelations the bank had charged fees to dead customers were perhaps the most scandalous to come out of the hearings, but CBA was also embroiled in a money laundering investigation which cost it a $700 million civil penalty - the largest fine in Australian corporate history.
In November, CEO Matt Comyn admitted the bank had failed to give law enforcement agencies the necessary information in relation to intelligent automatic cash deposit machines (IDMs), which could have led to earlier prosecutions.
Around the same time in October that CBA was taking steps to refund unauthorised fees on deceased estates and rebate grandfathered commissions, Slater and Gordon launched its 'Get Your Super Back' class action against the bank and its subsidiary Colonial First State.
The law firm alleges Colonial First State invested members' retirement savings with CBA at uncompetitive interest rates, and believes the claim could exceed $100 million.
Shortly after, the bank's shares were almost 19 per cent lower than at the start of 2018, and at the time of preparing this list they have risen to levels that are around 9 per cent lower, partly thanks to a less punitive final Royal Commission report than expected.
Like all of Australia's major banks, CBA is reforming in a bid to regain the trust of customers.
All senior leaders now have 20-30 per cent of their performance metrics tied to the company's Remedial Action Program, in theory incentivising both ethics and financial performance amongst executives.
The business model is also changing to stay competitive in a rapidly-changing and very uncertain global marketplace. The group is demerging its wealth management and mortgage brokering businesses, and meanwhile staying ahead of the curve with new technologies.
In August CBA was chosen by the World Bank to deliver the world's first blockchain bond, playfully named 'bond-i', and only recently became Australia's first bank to provide Alipay an essential in-store payments system that has become an integral part of e-commerce for China.
---
2. Westpac Banking Corporation (WBC)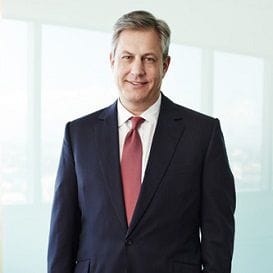 Financials
Market Cap: $90.6b
FY18 profit: $8.07b
FY18 revenue: $23.6b
Listed: 1970
CEO: Brian Hartzer
CEO Salary: $4.94m
As a sign of the times Australia's second-largest bank printed the following words on its Annual Report last year: "Strength. Service. Trust?"
This unconventional slogan was accompanied by the photo of a customer who had saved thousands of dollars thanks to an intervention from Westpac's digital fraud team.
It's a PR strategy that tackled the public's perception of the bank and the financial sector at large head on in the wake of the Royal Commission.
The company delivered flat earnings for the year, and at the time of writing its shares were down 16.5 per cent on the start of 2018.
"While the economic environment remains supportive, this result reflects the tough operating conditions for banks, with higher regulatory, compliance and funding costs, and increased competitive pressure particularly in the second half," said CEO Brian Hartzer.
The company described the Royal Commission as a "valuable and rigorous process", having revealed confronting stories and examples of poor behaviour from banks that have impacted trust in the industry.
"For me, complaints handling was the most disappointing issue to emerge this year," Hartzer said.
In response the bank chief appointed Carolyn McCann as group executive for customer and corporate relations, with a new division that centralises all complaints handling.
"A particular focus of the Group has been the identification and resolution of long-outstanding customer matters, with our team working to make things right for customers," he said.
"In the short term, the media attention surrounding the Royal Commission, as well as the launch of the new Australian Financial Complaints Authority (AFCA), will likely see complaint volumes remain elevated for some time.
"However we are confident that we now have the right level of focus across the company on resolving customer issues and the root causes of complaints.
Hartzer is optimistic about the Australian economy with inflation and unemployment rates relatively low, coupled with government commitment to infrastructure while exports are bolstered by the low Aussie dollar.
Despite the negative publicity, Westpac grew its number of customers by a quarter of a million in 2018, and Hartzer highlights levels of business customer satisfaction improved relative to the major banks.
---
3. Macquarie Group Limited (MQG)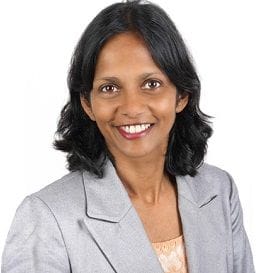 Financials
Market Cap: $42.48b
FY18 profit: $1.3b
FY18 revenue: $5.5b
Listed: 2007
CEO: Shemara Wikramanayake
CEO Salary: $18.9m
In the wake of the GFC, shares in Macquarie Group were worth almost a tenth of what they are now, but since then the company has gone on to become the world's largest infrastructure asset manager with significant global clout.
As it celebrates its 50th anniversary this year, the company also boasts the title of having Australia's highest-paid female CEO Shemara Wikramanayake.
The market responded positively to the announcement Macquarie would be led by Wikramanayake, who has been with the group since 1987 and was previously the head of its asset management arm.
Net profit was up 5 per cent year-on-year in the first half of FY19, bolstered by the diversity of its business mix and an ability to adapt to changing conditions, according to former CEO Nicholas Moore who stepped down from the role at the end of November.
Wikramanayake's leadership became effective on 1 December, a month that saw "satisfactory" trading conditions according to a recently published operational briefing.
Despite issues around Macquarie's inclusion in a tax investigation from German authorities, management has forecast a 15 per cent year-on-year lift for the FY19 result.
"Macquarie remains well positioned to deliver superior performance in the medium term," the new executive said on 12 February, highlighting the benefits of cost initiatives, a strong and conservative balance sheet and a proven risk management culture.
---
4. Woolworths Limited (WOW)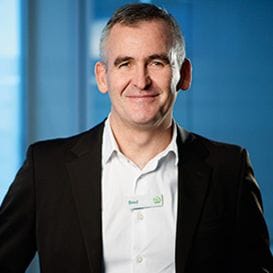 Consumer Staples
Market Cap: $39.84b
FY18 profit: $1.72b
FY18 revenue: $61.5b
Listed: 1993
CEO: Brad Banducci
CEO Salary: $3.87m
With its $560 million automated distribution centre set to open in Melbourne this calendar year, Australia's largest food retailer is taking the fight to online and discount stores in an unprecedented productivity push.
With its leading competitor Coles (ASX: COL) now independent following its demerger from Wesfarmers (ASX: WES), Woolworths is pulling out all stops to keep its pole position.
The retailer reportedly performed better than Coles over the Christmas period, having lagged somewhat earlier in 1HFY19 as its competitor scored a win with customers thanks to its 'Coles Little Shop' mini collectables.
Woolies' response was the 'Christmas Pop-Outs'. Ideas like this make for novel headlines, but it will ultimately be the retailer's value proposition, store formats and distribution models that determine its success.
Sales from continuing operations rose 3.4 per cent in FY18 with improvements in customer feedback driven by the ease of pick-up services, its fruit and vegetable lines and product availability.
"The rollout of Pick up across the Group was a highlight in F18 with it now available in approximately 3000 sites and it has been a material driver of our strong online growth," CEO Brad Banducci said at the company's AGM.
Woolworths is keeping abreast of changing consumer preferences as well, and has seen double-digit sales growth for its metro convenience store format.
But consumer demographics vary. Following its competitor's lead with the 'Coles Local' format introduction in Melbourne, in December Woolworths opened its own experiential retail play with 'The Kitchen' store in Double Bay, Sydney.
With hundreds of products that are unique to the location, a strong presence of its own 'Macro' wellness brand and kombucha on tap, the retailer will glean insights and ideas from this interesting foray into the organic-hipster-foodie market; hopefully more successful than Woolies' attempts to compete with Bunnings a few years ago.
Serving 29 million customers per week and with retail lines that also include a Big W in turnaround mode, as well as bottle stores BWS and Dan Murphy's, the group will soon have an influx of cash with the sale of its petrol business to the UK's EG Group for $1.725 billion.
In the petrol space the company renewed its ties to Caltex in mid-2018, while the group also owns the country's largest network of pokies through its joint venture ALH Group.
---
5. Goodman Group (GMG)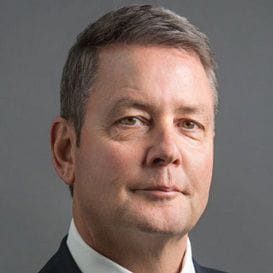 Real Estate
Market Cap: $23.42b
FY18 profit: $1.1b
FY18 revenue: $2.67b
Listed: 2005
CEO: Gregory Goodman
CEO Salary: $10.7m
Goodman Group has shot through the ranks of Sydney's Top Companies this year with a solid industrial property portfolio lifting shares by more than 40 per cent.
The real estate owner, developer and manager counts high profile clients as tenants of its $42.9 billion worth of properties, including DHL, Japan Post, Wesfarmers, Kuehne + Nagel, BMW, JD.com and Walmart.
But after securing Amazon's first lease in Sydney at the Centenary Distribution Centre, the e-commerce multinational is now Goodman's biggest customer accounting for around 4.5 per cent of net income on a look through basis.
Early this year, the company also secured a leasing deal in Brisbane for one of two massive automated ambient distribution centres to be built by Coles.
With 98 per cent occupancy and a strategy to own properties close to key infrastructure nodes such as roads, rail, ports and airports, Goodman Group has a development work book of 68projects in 12 countries.
Almost 40 per cent of its property value is located in Australia and New Zealand, followed by Asia (China and Japan) at $14.6 billion and Europe at $8.2 billion.
The company forecasts earnings per share to rise 9.5 per cent this year.
"Our customers across all industries are investing in the evolution of their supply chains," says CEO Greg Goodman, who founded the business 30 years ago.
"With more than US$67 billion expected to be invested in robotics by 2025, having high-quality industrial facilities, close to their customers, that are designed to house their investment in technology, is a key component of their strategy," he says.
"With our group's portfolio located where our customers want to be, we are seeing consistently high occupancy, increased rental growth, strong demand for new product and higher valuations in our markets."
---
6. Scentre Group (SCG)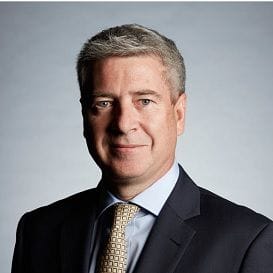 Market Cap: $21.21b
FY17 profit: $2.29b
FY18 funds from operations (FFO): $1.34b
Listed: 2014
CEO: Peter Allen
CEO Salary: $8.9m
While the Lowy family may have sold the Westfield Corporation to major French property firm Unibail-Rodamco last year, Australian and New Zealand shopping centres under the brand have remained separate as part of the Scentre Group since 2014.
Scentre has managed to weather the doom and gloom around retail, with more than 99.5 per cent occupancy over its 41 shopping centres.
In a November trading update, CEO Peter Allen highlighted the successful recent opening of more than $1 billion worth of redevelopment works across four Australian states.
"Redevelopments at Westfield Carousel, Westfield Kotara and Westfield Tea Tree Plaza, our first greenfield at Westfield Coomera as well as Westfield Plenty Valley earlier in the year have collectively added 106,000 sqm to the portfolio," he said.
"Each redevelopment has been designed to elevate the customer experience, differentiate our product offering and maintain our position as the premium location for our retailers to succeed."
In the group's full year results announced on 20 February, the company highlighted 3.9 per cent growth in funds from operations (FFO).
"We are very pleased to deliver these strong results, in line with our forecast. Our results demonstrate the quality of our platform and the implementation of our strategy, which continues to generate long-term earnings growth and value for our securityholders," Allen said.
"Our 41 Westfield living centres are an integral part of the Australian and New Zealand communities they serve, and today's results demonstrate the strength and resilience of our business through economic cycles.
"During 2018, annual customer visitation increased by 5 million to 535 million and annual in-store sales increased by $1 billion to $24 billion. Occupancy across our portfolio continues to be greater than 99% as it has been for more than 20 years."
The Westfield empire was founded by Sir Frank Lowy in 1960, and his son Steve Lowy announced in November that he would retire from the board this April.
"It has been a privilege to serve on the board of Scentre Group since it was established following the restructure of the Westfield Group in 2014," Steve Lowy said.
"It is not easy to leave a position in a business that has been such a large part of my life for over 30 years. I do so knowing that Scentre Group is in great hands and is well positioned for future growth," he said.
In January the company underwent another leadership reshuffle with the announced retirement of chief financial officer Mark Bloom for Scentre's annual general meeting (AGM) in April, making way for Elliott Rusanow who is currently based in the US as Westfield Corporation's CFO.
---
7. Brambles (BXB)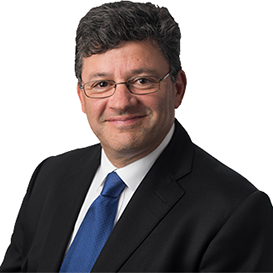 Industrials
Market Cap: $17.64b
FY18 profit: US$747.1m
FY18 revenue: US$5,596.6m
Listed: 2006
CEO: Graham Chipchase
CEO salary: US$2.46m
Brambles is one Australia's largest companies, and perhaps one of its most important thanks to the continually growing global supply chain we're more reliant on than ever.
According to Brambles the company helps move goods to people worldwide in more places than any other organisation on earth. It creates the pallets, crates and containers that goods are shipped in 24/7 helping form what it describes as "the invisible backbone of the global supply chain".
Focusing mainly on fast-moving consumer goods, produce, beverages, retail and general manufacturing, Brambles has a share in basically every aspect of modern retail, and the global economy.
During FY18, the company saw a significant boost in revenue reflecting strong volume growth in its key pallet manufacturing business across Europe, Latin America and Australia.
Whilst increases in the company's underlying profit remain below revenue growth, Brambles' CEO Graham Chipchase says the company has commenced implementing initiatives to improve profitability over the medium term.
A more structural aspect of this is the planned separation of the Brambles' reusable plastic container (RPC) business IFCO, which on 25 February the group announced would be sold to Triton and Luxinva for $2.51 billion.
"We are pleased today to announce the sale of IFCO which we believe delivers greater value for shareholders, including a significant return of cash proceeds to shareholders," said chairman Stephen Johns.
"The sale will allow Brambles to focus on our strategic priorities and to pursue continued revenue growth within our core markets, while also reviewing additional opportunities in emerging markets, through product and service innovation and use of technology through the supply chain.
"Our ambition remains to lead the platform pooling industry in customer service, innovation and sustainability."
In FY18 the company's US pallets business returned to historic levels of volume growth and successfully implemented contractual surcharges in response to accelerating rates of transport, lumber and labour inflation in the second half of the year.
By the end of 1H19 revenue had steadied, increasing by 7 per cent, but profit has depressed by 25 per cent to US$321.4 million.
Closer to home, the company's Asia-Pacific business delivered solid revenue growth as the company begins to focus with more discipline on emerging markets like China.
As a key cog in the international economy, the company understands its impact on the environment is sizeable, with Chipchase saying they are working on improvements in the area.
"The fast-moving consumer goods and retail sectors are changing rapidly," says Chipchase.
"Our customers are increasingly under pressure to meet changing consumer demands more efficiently and sustainably. As the leader in sustainable supply chains, we are uniquely positioned to help our customers navigate this evolving landscape by delivering innovative solutions that reduce both the cost and environmental footprint of their supply chains."
---
8. Insurance Australia Group Limited (IAG)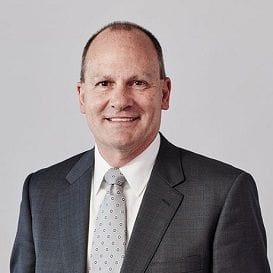 Financials
Market Cap: $17.17b
FY18 profit: $923m
FY18 revenue: $11.6b
Listed: 2000
CEO: Peter Harmer
CEO Salary: $4.5m
Insurance Australia Group shares fell steadily over the second half of the 2018 calendar year, despite notching growth in its gross written premiums (GWP) a key metric in the sector and a capital management initiative.
The board of the company, which until the early 2000s was known as NRMA Insurance Group, essentially gave a vote of confidence in IAG through a share consolidation.
In late November, stockholders were given $0.25 per share but still kept the same share proportions as before.
The insurer described sound consumer returns and improvement for the Australian business in the first half of FY19, as well as a strong performance in New Zealand.
Allowing for one-off influences, Insurance Australia Group's GWP was up 4.1 per cent on a like-for-like basis for the period while premium growth of 2-4 per cent is expected for the current financial year.
The group is also expected to book a net profit of $200 million from the sale of its operations in Thailand, Indonesia and Vietnam, but the group is still keeping some of its presence in Asian markets.
"In Asia, we completed the sale of our Thailand business and expect to complete the sale of our Vietnam and Indonesia businesses before 30 June 2019," says CEO Peter Harmer.
"We continue to assess options relating to our joint ventures in India and Malaysia."
---
9. Aristocrat Leisure Limited (ALL)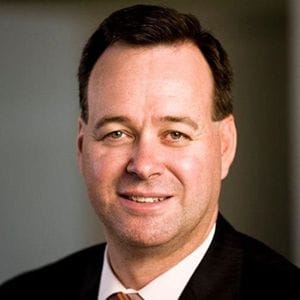 Consumer Discretionary
Market Cap: $15.84b
FY18 profit: $616.9m
FY18 revenue: $3.6b
Listed: 1996
CEO: Trevor Croker
CEO Salary: $4.54m
Poker machine manufacturer Aristocrat Leisure pulled the lever on a big push into digital slots gaming in FY18 and cashed in with a 9.6 per cent uptick in profit.
Early on in the financial year it acquired social gaming company Plarium from Israel, followed by the purchase of casual games platform Big Fish in the US.
The digital segment now contributes to more than a quarter of Aristocrat's profits, while the growth of new games on Product Madness a startup Aristocrat Technologies acquired in 2012 has helped drive a rise in daily user numbers.
"Aristocrat delivered strong, high quality earnings growth over the 2018 fiscal year, against a backdrop of mostly flat markets and increasing competitive pressures," said US-based CEO Trevor Croker after delivering full-year results in late 2018.
"Pleasingly, the result was driven by strong organic growth across our land-based businesses and Product Madness, driven by an increasingly broad and competitive product portfolio together with effective execution and a focus on customers and innovation."
However, a November opinion from the US Department of Justice (DOJ) was made public in mid-January asserting all internet gambling is illegal. It is yet to be seen what kind of impact this may have on Aristocrat.
In February the company is set to have a new chairman at the helm in Neil Chatfield, who is also chairman of integrated fresh produce company Costa Group and a director of toll-road behemoth Transurban.
---
10. Sydney Airport (SYD)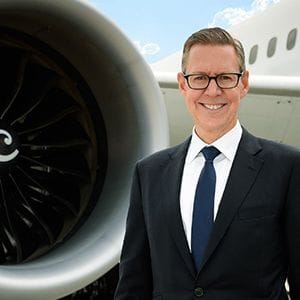 Industrials
Market Cap: $15.6b
FY18 profit: $860.9m
FY18 revenue: $1.58b
Listed: 2002
CEO: Geoff Culbert
CEO Salary: $4.8m

Location, location, location. Sydney Airport has got just that when it comes to riding the waves of tourism, migration and business travel.
In the year to December, passenger numbers were up 2.5 per cent and growth was higher still for international visitors at 4.7 per cent.
Chinese visitors have been the leading source of overseas arrivals, but growth has been seen from other visitor origins such as well.
"Sydney's fastest growing foreign nationalities in December align with the full year growth trends with American (13.1% Dec, 9.4% 2018), Japanese (10.7% Dec, 7.4% 2018) and Indian (9.8% Dec, 13.8% 2018) visitors, consistently strong throughout the year," said CEO Geoff Culbert.
UBS research has found Chinese residents have put Australia down to fourth place in their most popular tourist destinations from second place six months earlier but just how much impact that will have on growth is still uncertain.
For the moment the operators of this key piece of infrastructure can be content in a record result for FY18, bolstered by strong passenger numbers, efficient capital investment, tightly controlled costs and an excellent performance across its non-aeronautical businesses
The latter includes retail with sales up 8.9 per cent, property and car rental with revenue up 10.9 per cent thanks to new investments in hotels, and car parking and ground transport up 2.1 per cent.
The airport also secured a deal with Origin Energy and Grassroots Renewable Energy to source electricity from a wind farm near Mudgee, which is under construction and due for completion later this year.
Culbert also hailed the September approval of the Sydney Gateway as a "game changer" for reducing congestion around the airport.
"It is exciting to think that soon you will be able to drive from Parramatta to the airport and back without passing through a single traffic light," he said.
"Sydney Gateway will enhance the passenger experience, support the efficiency of our airline and freight operators and ease the commute for the 31,000 people that work at the airport.
"It also provides an opportunity for airport land to be better utilised with improved airside connections which will support growing passenger and freight operations."
In September the group also welcomed ANZ chairman David Gonski AC to its board as a non-executive director.
"David brings with him decades of experience working successfully in business and with all levels of Australian government. We expect he will make a valuable contribution to our board and senior leadership team," Culbert said at the time.
---
11. QBE Insurance Group Limited (QBE)
Financials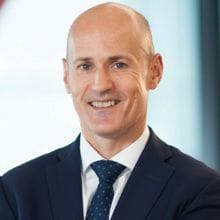 Market Cap: $15.04b
FY18 profit: US$390m
FY18 revenue: US$15.4b
Listed: 1973
CEO: Pat Regan
CEO salary: $3.88m
Insurance giant QBE has staged a remarkable turnaround following a rough start to 2018 marked by a series of natural disasters during the hurricane season in the Americas.
Before announcing its FY17 results in January 2018, the company flagged a full-year loss of $1.5 billion on almost US$1 billion of one-off costs associated with natural disasters in North America and the Caribbean.
However, on 25 February this year the picture could not have been more different with a net profit after tax (NPAT) of $390 million for FY18.
QBE Group CEO Pat Regan noted the performance could be attributed to significantly improved attritional claims experience across all divisions, coupled with a reduced level of catastrophe claims.
"The actions we have taken to simplify the Group, implement a rigorous performance management framework and upgrade core capabilities in pricing, risk selection and claims management delivered meaningful improvement in the underlying quality of our business and our financial performance in 2018," he said.
During the first half of 2018 the company sold some of its businesses including its Latin American operations to Zurich Insurance Group and its Australian and New Zealand travel insurance business to nib.
The company also commenced the process to exit North American Personal lines operations with a sale to Liberty Mutual.
In October 2018 the company announced it had streamlined its operations by restructuring the company. Now QBE has three arms: International (comprised of its European and Asian operations), Australia Pacific (comprised of Australia, New Zealand, the Pacific and India) and North America.
---
12. AGL Energy Limited (AGL)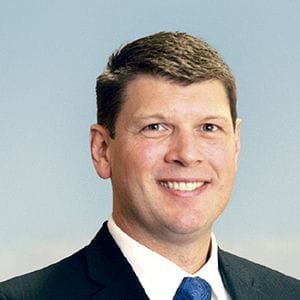 Utilities
Market Cap: $14.45b
FY18 profit: $1,59b
FY18 revenue: $12.8b
Listed: 2006
CEO: Brett Redman
CEO salary: $5.76m
In Federal politics the cost of electricity has become a major talking point.
Whether it's actual rising electricity prices or an attempt to shoehorn coal power and non-renewables back into the national agenda, it's certainly got the PM's gab going.
But all that talk didn't appear to make a dent in AGL's final figures for FY18. In fact, statutory profit after tax was up for the company by 194 per cent in the financial year.
When you've got Canberra demonising you for causing Australians to drain their savings just to get the aircon running, a $1.59 billion profit doesn't really taste too good.
In response AGL's former managing director and CEO Andy Vesey tried to turn the heat down with the introduction of new energy supplies for Australia an investment of $2 billion that he says is "more than any other company in Australia".
This investment is mostly taking the form of renewables, but AGL hasn't completely ditched coal altogether.
The push into new energy sources includes a wind farm at Coopers Gap in Queensland, a new dual-fuel power station at Barker Inlet in South Australia, and in New South Wales the expansion of their Bayswater coal-fired power station.
Most recently AGL completed construction of a new battery storage facility on the Yorke Peninsula, SA. The 30-megawatt battery is set to provide improved power reliability for the region which is prone to blackouts.
Noting political movements nationwide, Vesey put his complete support behind the National Energy Guarantee.
"If the National Energy Guarantee is settled, we anticipate being able to make further progress on new electricity generation projects including potentially additional gas-fired generation and pumped hydro generation, as well as battery storage projects in the long term," Vesey said.
AGL's dedication to investment means FY19's profit is looking about the same as FY18, with the company offering guidance of between $970 million and $1.07 billion.
Vesey stepped down as CEO of AGL at the beginning of 2019, replaced by Brett Redman, AGL's CFO from 2012.
---
13. ASX Limited (ASX)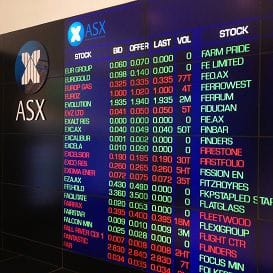 Financials
Market Cap: $14.45b
FY18 profit: $445.1m
FY18 revenue: $822.7m
Listed: 1998
CEO: Dominic Stevens
CEO salary: $3.45m
As the backbone behind the largest companies in Australia, it's pleasing when the ASX reports a largely uncomplicated financial year.
Low levels of market volatility in FY18 did cut back at ASX's cash market trading, but ultimately that allowed the company to focus on improving its hardy systems.
Technological progress and upgrades were a key theme for ASX as it maintains pace with the world's largest bourses.
These improvements included replacing CHESS with distributed ledger technology, the evolution of the rules and guidance for listed companies to keep the ASX standards high, and the development of the company's multi-year program to upgrade technology with investments in staff, physical hardware and systems.
CEO Dominic Stevens says the public has expectations of the ASX that it always strives to meet.
"Like all businesses exposed to increasingly complex technology and risk environments, ASX continues to lift its standards to keep meeting the rising expectations of our shareholders," says Stevens.
"We are working constructively with our customers, regulators and the wider community to meet those expectations."
During FY18 there were 137 new entities listed on the ASX, down by 15 on FY17.
---
14. Origin Energy Limited (ORG)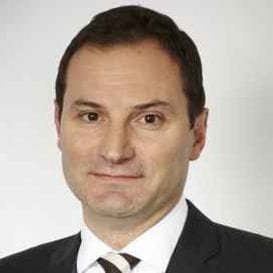 Energy
Market Cap: $13.49b
FY18 profit: $218m
FY18 revenue: $2.65b
Listed: 1961
CEO: Frank Calabria
CEO Salary: $2.96m
An uncertain political and regulatory environment combined with oil price fluctuations has put Origin Energy under strain, and its share price has fallen by around 16 per cent over the past year.
In its Annual Report released in September, the gas and electricity energy provider and producer forecast a lower energy markets EBITDA outlook for FY19 of $1.5-1.6 billion, down from $1.8 billion in FY18.
In November, the group sought to improve its competitiveness in the eyes of consumers by offering a 10 per cent discount to 230,000 concession card holders, with the policy effective since January.
"We understand many customers have been doing it tough since the sudden exit of two large coal-fired power stations caused electricity prices to spike in 2017, so we are making sure our most vulnerable customers on low incomes get some price relief in 2019," said CEO Frank Calabria.
"However, it's time to look seriously at how more substantial reductions could be achieved for customers.
"This includes following the ACCC's recommendations to look at actions right across the energy supply chain, and through urgent progress on coordinated climate and energy policy that can guide the transition to a low carbon future at least cost to the community."
In a quarterly report released in late January, the energy provider noted record quarterly revenue of $741 million for its Australia Pacific liquefied natural gas (LNG) business.
---
15. Dexus Property Group (DXS)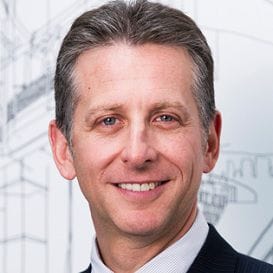 Real Estate
Market Cap: $12.41b
FY18 profit: $52.5m
FY18 revenue: $131m
Listed: 2004
CEO: Darren Steinberg
CEO Salary: $4.9m
While property prices in major Australian cities have been under pressure over the past 12 months, Dexus Property Group has seen the valuation of its assets rise by $405 million, or 3.1 per cent.
"From a capital perspective we are still seeing strong transactional activity and demand for quality properties across the key Australian capital cities driven by global and domestic capital seeking real assets with solid income streams," CEO Darren Steinberg said in a December announcement.
However, profits were down by more than a quarter in the first half of FY19 despite an increase in funds from operations.
"It has been a productive six-month period where we have added value through enhancing our development pipeline and attracting new investors to our funds management business," Steinberg said this month.
The company is also reportedly in the running to potentially buy half of Sydney's MLC Centre after GPT announced plans to divest its share in the office tower in mid-January.
The cashing in of sovereign wealth vehicle the Future Fund has meant Dexus also has a new partner in the form of global investment manager M&G Real Estate for its Dexus Industrial Partnership.
The news came within a month of the company announcing the establishment of the Dexus Australian Logistics Trust (DALT), a $2 billion wholesale unlisted logistics trust as a joint venture with GIV.
Still subject to approval from the Foreign Investment Review Board (FIRB), DALT would include GIV as a foundation investor with a 25 per cent share.
"This new vehicle broadens our relationships, providing a long-term source of capital to invest alongside us through the cycle," said Steinberg.
"We see further opportunities within the logistics sector as businesses seek to drive supply chain efficiencies and preferences for online retail continue to rise."
---
16. Ramsay Health Care (RHC)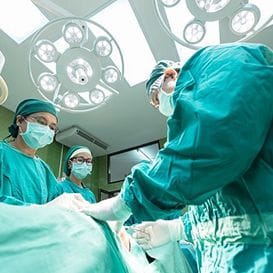 Health Care
Market Cap: $12.09b
FY18 profit: $579.3m
FY18 revenue: $9.2b
Listed: 1997
CEO: Craig Ralph McNally
CEO Salary: $6.2m
Australia's largest private hospital operator expects a "subdued outlook" this year after the share price was slammed to hit a four-year low in October.
Speaking at Ramsay Health Care's annual general meeting (AGM) in November, chairman Michael Siddle admitted growth had fallen short of expectations in FY18 due to "ongoing challenging operating conditions".
He clarified this included a difficult year in the UK in terms of National Health Service (NHS) budgetary constraints and demand management strategies, while Australia is not short on challenges either.
"In Australia, the significant focus on private health insurance and affordability concerns is creating some instability for the sector and, with a federal election looming this is not likely to resolve itself quickly," he said.
"While we expect challenging conditions to continue this year, and we have forecast lower than normal earnings growth, there are some positive signs for future growth particularly in the UK."
Last year the Ramsay board did however approve a record $325 million in capacity expansions and redevelopments for its hospitals in Australia, which is expected to meet growing demand while enhancing the patient care environment.
"As an example, the new stand-alone, purpose-built psychiatric clinic in Sydney's north St Leonards Clinic is a premier facility which will improve the patient experience and replaces our long standing Northside Clinic, which had outgrown its existing site," he said.
Overseas, Ramsay's French subsidiary also recently acquired Swedish health care operator Capio AB for $1 billion, giving the group a foothold in Scandinavia.
---
17. Sonic Healthcare Limited (SHL)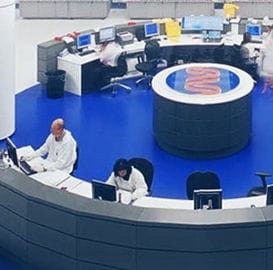 Health Care
Market Cap: $11.2b
FY18 profit: $475.6m
FY18 revenue: $5.54b
Listed: 1987
CEO: Dr Colin S Goldschmidt
CEO salary: $5,087,789
In addition to being one of Australia's largest providers of medical care centres, Sonic Healthcare is also one of the world's largest medical diagnostics companies.
With med-tech getting more refined each year, Sonic Healthcare certainly has a hefty amount of competition in Australia and overseas.
However, it continues to stand above the rest as a leader in Australia, regularly securing lucrative contracts and developing cutting edge technologies.
The 2018 financial year demonstrated the company's strengths, seeing both revenue and profit up quite healthily.
The company secured the national bowel screening program in Australia during FY18 as well as UK, Swiss, German, and American outsourcing contracts.
In late 2018 Sonic Healthcare acquired US anatomical pathology business Aurora Diagnostics for $750 million.
Aurora, a leader in its field in the States, has approximately 220 pathologists on staff at 32 different practices.
The company believes its acquisition of Aurora will give Sonic a hefty footprint in the USA.
As such, the company has acknowledged that its US business is tracking ahead of expectations for the 2019 financial year.
---
18. APA Group (APA)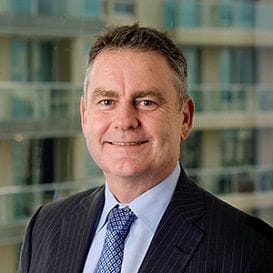 Utilities
Market Cap: $10.95b
FY18 profit: $264.84m
FY18 revenue: $2.39b
Listed: 2000
CEO: Michael McCormack
CEO salary: $5.4m
Back in June natural gas and electricity company APA was in the process of being taken over by a Chinese consortium that was keen for a slice of Australia's energy market.
The $13 billion deal was led by CK Infrastructure Holdings and would have seen shareholders receive $11 per stapled security.
At the time of proposal, the offer was a 33 per cent premium to APA's $8.27 per share price.
However, the deal faced significant scrutiny and eventually was stopped in its tracks by the Federal Treasurer Josh Frydenberg.
Frydenberg blocked CK's takeover of APA on the basis that it would be "contrary to the national interest".
"I have formed this view on the basis that it would result in a single foreign company group having sole ownership and control over Australia's most significant gas transmission business," Frydenberg said on 20 November 2018.
With the deal unable to process the two companies ditched their plans and APA confirmed that its FY19 earnings were unlikely to be impacted as a result.
More recently APA canned its contract with a subsidiary of embattled engineering firm RCR Tomlinson. The deal was for the turnkey construction of APA's Darling Solar Farm.
---
19. GPT Group (GPT)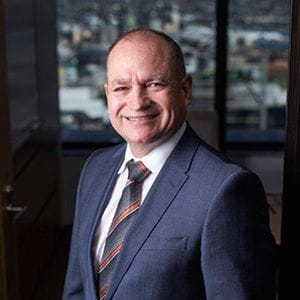 Real Estate
Market Cap: $10.72b
FY18 profit: $1.45b
FY18 funds from operations: $574.6m
Listed: 1971
CEO: Bob Johnston
CEO Salary: $4.5m
With plans to divest its 50 per cent stake in Sydney's MLC Centre for what pundits expect could be more than $800 million, GPT Group is shuffling a property portfolio now worth more than $13 billion.
After undergoing an upgrade to its food court and an extensive re-leasing program with the office tower, the building's income profile has risen in the past few years.
"The Sydney CBD office market has experienced significant rental growth and cap rate compression over the past fiveyears, and the Group's successful repositioning of the asset has generated exceptional returns for GPT," CEO Bob Johnston said when the announcement was made on 16 January.
Proceeds from the sale will be reinvested in GPT's development pipeline, including the Eclipse Tower in Paramatta it acquired last year as well as a new office tower at Melbourne central.
"Parramatta's office market already has one of the lowest vacancy rates for A-Grade office space in Australia and we continue to see strong demand for quality office space," Johnston said.
"The Group will also continue to seek new Logistics development opportunities following the completion of a number of successful developments over the past two years."
In GPT's FY18 results announced on 11 February, the property company highlighted 14.5 per cent year-on-year growth for net profit after tax to reach $1.45 billion.
"Our Office portfolio delivered excellent results and continued to benefit from its exposure to the Sydney and Melbourne office markets which we expect will continue to outperform in 2019," Johnston said.
"The Retail portfolio also delivered healthy growth in income and specialty sales productivity for the year further demonstrating the high quality of the portfolio and resilience of shopping centres that have the right customer proposition."
---
20. Cochlear (COH)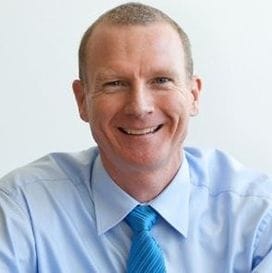 Health Care
Market Cap: $11.22b
FY18 profit: $245.8m
FY18 revenue: $1.35b
Listed: 1995
CEO: Diggory William Howitt
CEO Salary: $3.9m
Shares in hearing implant manufacturer Cochlear have rebounded since November despite a court ordered patent infringement of USD268 million ($369 million) hanging over its head in the US.
Cochlear has appealed the decision, resulting from a case brought by the Alfred E Mann Foundation and Advanced Bionics, and expects an outcome in around two years' time.
"We are surprised by the decision and do not agree with the reasons given by the judge. We will continue to defend the case and the next step in the litigation process is our appeal to the U.S. Court of Appeals," said CEO Dig Howitt on 5 November.
The health technology group has arranged an insurance bond of US$335 million (US$470 million) to stay the judgment pending the appeal. Cochlear has set aside a provision for future costs associated with the issue, of which $19.6 million remains.
The company claims its current portfolio is not affected by the litigation as the patent at issue has expired, and if the appeal is unsuccessful the board is "confident that Cochlear will be able to access debt facilities to fund the existing decision and any award of interest and costs".
Since the judgment Cochlear has signed a new agreement with Danish firm GN Hearing to expand their Smart Hearing Alliance collaboration, along with a $21 million investment in obstructive sleep apnea treatment company Nyxoah S.A.
"By expanding our collaboration with GN Hearing, we're able to bring the latest in connectivity and wireless technology to our implant recipients more quickly," said Howitt.
In the first half of FY19 the group's profit rose 16 per cent to $711.9 million, boosted by growth in its services business including a strong performance in sound processor upgrade revenue.
Meanwhile, Cochlear's signature implant unit sales were up 5 per cent despite the challenge of a competitor launch in the US and health budget constraints in Europe.
"Japan was the highlight with strong demand following the expansion of indications and funding of cochlear implants in late 2017," Howitt said.
"Our emerging markets business had a strong start to the year with units growing by over 15%. Emerging markets provide a long-term growth opportunity as awareness of and affordability for cochlear implants expands.
Cochlear spends around $160 million every year in research and development, and has a workforce of more than 3,500 people worldwide.
The company is forecasting a net profit of $265-275 million for FY19, which would represent a 12 per cent uptick on FY18.
---
21. Mirvac Group (MGR)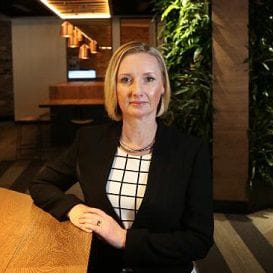 Real Estate
Market Cap: $9.47b
FY18 profit: $1.09b
FY18 revenue: $2.8b
Listed: 1999
CEO: Susan Lloyd-Hurwitz
CEO Salary: $5.9m
While property developer and manager Mirvac's CEO Susan Lloyd-Hurwitz expects "passive, secure and stable income growth" for the year ahead, that group's approach to construction is far from conservative.
With the raison d'être of reimagining and redefining cities, Mirvac has $18 billion in assets under management with most of its assets in Sydney, Melbourne, Brisbane and Perth.
"While there has been a continued moderation in some markets, particularly in the retail and residential sectors, the progress we have made during the first quarter positions us well to deliver on our objectives for the 2019 financial year," Lloyd-Hurwitz said in an update in October.
"The retail landscape has become increasingly competitive, and we have responded to this by reweighting the portfolio to the best and most resilient urban markets, focusing on centres that are located in densely populated, affluent, low unemployment catchments."
So far in FY19 the group has launched the Australian Build-to-Rent Club (ABTRC), with the Clean Energy Finance Corporation (CEFC) committing to a 30 per cent interest as a cornerstone investor.
The initial ABTRC asset Indigo, at the company's Pavilions project at Sydney Olympic Park, is due for completion in FY21.
The aim for Indigo and potentially other projects like it will be to provide a unique rental experience with on-site leasing and concierge, high-quality amenities, a resident program and sustainability features.
"We are proud to be pioneering this new sector in Australia, and we are encouraged by the recent announcement by the Victorian State Government to help establish the build-to-rent sector in their state, and look forward to working with the other states as this emerging sector evolves," said Lloyd-Hurwitz.
"Renting has become a lifestyle choice for a much wider group of people who want to be closer to work and other lifestyle services and amenity. We believe build-to-rent can provide renters with better choice, better quality and better security of tenure."
In Brisbane, Mirvac secured financial services provider Suncorp (ASX: SUN) as a tenant for its building 80 Ann St, for which it announced the sale of 50 per cent in the development to M&G Asia Property Fund for $418 million. The building is due for completion in FY22.
In Melbourne, the group has acquired 383 La Trobe Street in Melbourne for $122 million, and remains on track to reach completion of its office building 477 Collins Street in FY20.
For the first half the group delivered a 26 per cent increase in operating profit to $290 million, with earnings growth of 5 per cent anticipated for the full year.
---
22. Qantas Airways (QAN)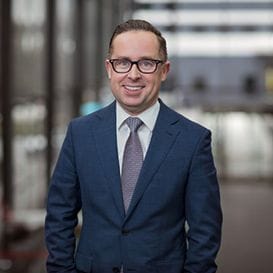 Industrials
Market Cap: $9.31b
FY18 profit: $980m
FY18 revenue: $17b
Listed: 1995
CEO: Alan Joyce
CEO Salary: $10.9m
Australia's leading airline is spreading its wings to capture a greater share of the fly-in fly-out (FIFO) market through a 19.9 per cent investment in Brisbane-based Alliance Airlines made earlier this month.
Qantas has sought regulatory approval from the Australian Competition and Consumer Commission (ACCC), with a view to taking a majority position in Alliance.
In addition to the target company's charter services in the Asia-Pacific region, its major strength is in FIFO for the mining and resources sectors in Queensland and Western Australia.
"We don't intend to have any involvement in the management of Alliance as a result of this transaction," said Qantas CEO Alan Joyce.
"Similarly, there is no impact on our own operations or our commercial arrangements with Alliance as a result of this announcement."
"Ultimately, we'd like to take a majority stake in Alliance in order to better serve the resources market."
After wrapping up FY18 on a high with record underlying profit before tax of $1.6 billion despite higher fuel prices, revenue was up 6.3 per cent year-on-year in the first quarter of FY19.
"Our record passenger revenue performance for the first quarter meant that we were able to substantially recover higher fuel prices," said Joyce after the announcement.
"Market demand for travel remains fundamentally strong and we're seeing some wind-back of competitor capacity growth.
"When you look across our portfolio, we have a number of factors that help us manage cyclical headwinds impacting the sector. We have a leading position in the domestic market, structural advantages in our international businesses and diversified earnings from Loyalty."
---
23. Stockland Corporation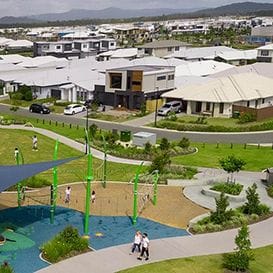 Market Cap: $9.04b
FY18 profit: $1.03b
FY18 revenue: $1.83b
Listed: 1987
CEO: Mark Steinert
CEO Salary: $4.4b
While the property slump of 2018 put a dampener on investor sentiment for developer Stockland Corporation, management has placed its bets on the group's future through a $350 million share buyback announced in September.
The scheme is set for a two-year period and is now almost a third of its way through, while the company has also been selling off some of its assets in order to recapitalise for more acquisitions.
In November the group sold two retail town centres in Bathurst, NSW and Caloundra, QLD for $113 million, followed by the $202.5 million sale of The Grove residential community in Melbourne.
While the retail centre sales reflected a 5.3 per cent discount to the combined book value, the proceeds are intended for use in reshaping Stockland's commercial property portfolio.
"These asset sales take the total value of our commercial property divestments to $448 million over the past fifteen months," CEO Mark Steinert said in November.
"We are also on track to meet our current retail divestments targets, with a further $290 million expected to be achieved within the next 12-24 months."
Within a month the developer had already achieved more than two-thirds of that target through it's The Grove divestment, a transaction which in contrast to the retail centre sales was at a 59 per cent premium to book value.
"This sale illustrates that there is latent value in Stockland's residential land bank, and is in line with our strategy of recycling capital where expected internal rates of return for divested assets are below our investment hurdle rates," Steinert said.
Stockland is the largest residential community developer in Australia, with 41 active residential communities in growth corridors across the country.
"We have a clear strategy to create liveable, affordable and connected communities in growth areas across the country, located in close proximity to rail-served corridors, jobs and schools," Steinert said.
"We are well positioned in the deepest part of the market with high owner occupier demand currently around 85%, and over 50% of our buyers are first home buyers."
In January, the developer highlighted it was the only Australian property company to be recognised on non-profit global environmental disclosure platform CDP's Climate A-List for 2018.
The list only includes 126 companies, and Stockland has achieved the milestone for three years running.
"I am incredibly proud of how we continue to lift the benchmark among strong competition to be recognised as a sustainability leader on the global stage," Steinert said.
---
24. LendLease Group (LLC)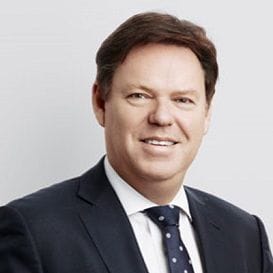 Real Estate
Market Cap: $7.71b
FY18 profit: $792.8m
FY18 revenue: $1.14b
Listed: 1962
CEO: Steve McCann
CEO salary: $6.37m
Property player Lendlease (ASX: LLC) has reported a disappointing first half of the financial year, with profit diving to $15.7 million from $425.6 million in the previous year.
This 96 per cent plummet has led management to announce a reconsideration of the value Lendlease's underperforming engineering and services business.
The company has determined the segment is "non-core" and no longer a required part of the group's strategy, but how it is offloaded is yet to be decided.
Group CEO and managing director Steve McCann says he is disappointed with the performance of the group's engineering business and its impact on the company's results.
"This was a difficult period where cumulative issues in a number of engineering projects materially impacted the group's overall result," says McCann.
"The management team and I are very disappointed with this underperformance and are committed to working to restore securityholder value and confidence in Lendlease."
"Engineering and services comprises a large, high-quality team with execution skills and experience across a broad range projects. We're considering a range of options to provide clarity for our people while seeking to optimise securityholder value."
The total cost of the restructure of Lendlease will be between $450 million and $550 million before tax as a preliminary estimate.
When it comes to property however, Lendlease diversification means the group doesn't need to be as concerned with the rocky east coast property market as some competitors in the sector.
With plays in the UK, the US, Europe and Australia, this aspect of the business has been quite steady through 2018 and into 2019, with its development pipeline up 31 per cent to $74.5 billion and funds under management having grown by a fifth to $34.1 billion.
During FY18 the company delivered more than 1,300 residential apartment units and generated commercial profits from four office developments.
Lendlease also formed a new investment partnership to deliver residential for rent options in London and in the US.
In Europe the Sydney company secured four major urbanisation projects including Euston Station, Silvertown Quays as well as High Road West in London, and Milano Santa Giulia in Milan.
With the addition of the four major projects in Europe the company now has 18 major urbanisation projects on the go.
LendLease says its construction segments was impacted by the underperformance of its Australian Engineering business, however this was partially offset by a strong performance of its building businesses globally.
---
25. Caltex (CTX)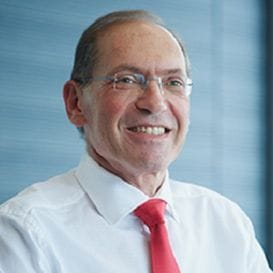 Energy
Market Cap: $7.36b
FY18 profit: $558m
FY18 revenue: $21.74b
Listed: 1980
CEO: Julian Segal
CEO Salary: $5.2m
A strong underlying performance for Caltex's fuel business was more than offset in 2018 by poor margins from its Lytton oil refinery in Queensland, where an unplanned outage also cut into profits.
In the company's results announcement on 26 February, CEO Julian Segal highlighted solid growth in Australian wholesale volumes and strong growth in the international business.
Value has also been delivered through Caltex's Woolworths partnership and the rollout of Foodary retail outlets.
"Our Convenience Retail team has made great progress in the transition of franchise sites to Company operations and developing our convenience offer, including our strategic partnership with Woolworths," Segal said.
The result coincided with the announcement of an off-market share buy-back valued at around $260 million, which pushed shares upwards.
In 2018 Caltex also acquired a 20% interest in Seaoil in the Philippines, and benefited from full year's earnings contributions from Gull New Zealand; two acquisitions which together with the Ampol trading and shipping business in Singapore have underpinned growth internationally, according to Segal.
A Fair Work Ombudsman (FWO) investigation that began in 2016 has also prompted the group to shift away from the franchise model towards owning its retail outlets. In March, the FWO found more than three quarters of Caltex's franchise sites were non-compliant.
Over the course of its investigations the watchdog encountered the non-payment and underpayment of wages, cash payments made off the books, false records and threats of termination or visa cancellation for workers who complained.
"In light of this alarmingly high level of non-compliance across its retail fuel outlets, I am not surprised by Caltex's announcement to the ASX last week that it will transition franchise sites to company operations," Fair Work Ombudsman Natalie James said.
"FWO's report shows Caltex Australia has been presiding over a non-compliant and unsustainable operating model."
In December, Segal highlighted that not only had the retail division been impacted by rising crude and product prices throughout 2018, but the ongoing transition away from franchising had also had an effect.
"The ongoing transition of franchise sites to company operations is on track, with agreements in place that will see Caltex control over 98% of our network by the end of 2020," he said.
More recently the board has undergone a reshuffle, with Kara-Lyn Nichols resigning as a company secretary in November while Lyndall Stoyles continues in the same role. After 23 years, Simon Hepworth will retire as CFO, making way for former Rio Tinto exec Matthew Halliday to replace him in mid-April.
---
26. WiseTech Global (WTC)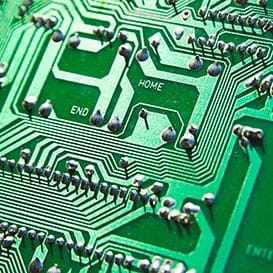 Information Technology
Market Cap: $6.82b
FY18 profit: $40.8m
FY18 revenue: $221.6m
Listed: 2016
CEO: Richard White
CEO Salary: $1m
With former music industry executive and founder Richard White at the helm, logistics software specialist WiseTech has surged its way up the ranks of Sydney's Top Companies since listing on the ASX in 2016.
In a business environment where remuneration is under increased scrutiny, White sticks to a fixed salary, but it's really the long game that incentivises him. After all, as of 30 June he held 142.5 million shares which at the time of writing were worth around $2.8 billion.
The company itself handles around 54 billion transactions each year, boosted by its CargoWise One platform that is used around the world to help lift productivity in the logistics sector.
WiseTech Global is a true tech unicorn story, having grown from a small team in White's basement in 1994 to becoming a global leader in its software field with 1,600 staff and 40 offices around the world.
The group delivered 44 per cent revenue growth in FY18, while in the second half of that fiscal year WiseTech earned more than it did in a full year 18 months prior.
In White's AGM address in November, he said the expectation was to lift revenue again by 44-50 per cent over this coming year.
"Year after year our powerhouse CargoWise One's 99% recurring revenue continues to grow, impervious to business transformation, licence conversions, economic cycles, customer consolidations and in the face of an onslaught of logistics industry pressures," he said.
"This powerful result is no accident, it is a deliberate and highly engineered outcome created with careful planning over the long term.
"This would be incredibly difficult to replicate outside of WiseTech Global, because it is the result of relentless innovation in our business model and internal architectures and a laser-like focus on building globally scalable processes enabling us to systematically remove the constraints to growth."
In FY18 alone the group made 25 acquisitions in Europe, Asia and the Americas, of which 15 involved geographic expansion with leading customs or freight forwarding software providers, all founder-led and mostly in non-English speaking countries.
In February the tech company kept to this path through the $3 million takeover of Norway-based customs management solutions provider Systema AS.
"This is a further step in our global geographic foothold strategy, expanding WiseTech's lead in customs clearance and border clearance, which continues to grow in importance for world trade," said White.
"This transaction follows our recent acquisition of CargoIT, a leading customs management solutions provider in Sweden, and our European foothold acquisitions in Belgium, Germany, France, Ireland, Italy, Netherlands, Spain, and Turkey."
---
27. WorleyParsons (WOR)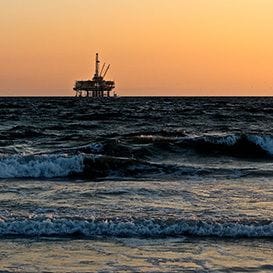 Resources & Energy
Market Cap: $7.07b
FY18 profit: $62.2m
FY18 revenue: $4.75b
Listed: 2002
CEO: Andrew Wood
CEO Salary: $3.3m
Engineering firm WorleyParsons is set to complete an acquisition in the first half that could change the face of the company a $4.6 billion purchase of US company Jacobs Engineering Group's Energy, Chemicals and Resources (ECR) division.
The company anticipates the deal to be finalised in late March or April, following approvals from antitrust authorities in the US, Canada and the EU.
The group expects to become a pre-eminent global provider of professional project and asset services in resources and energy as a result of the deal, which it is funding through an entitlement offer and offering WOR stock to Jacobs.
"We are excited to combine Jacobs ECR's world-class capabilities with our global platform to create a leader across our key focus sectors, with greater earnings diversification and resilience," CEO Andrew Wood said when the announcement was made in October.
"The transaction will bring complementary capabilities in key business lines, including a best-in-class onshore and downstream MMO capability, allowing customers to benefit from an expanded integrated solutions offering."
The WOR share price has gone south since the acquisition announcement was made, but the group presses on with new signings including an engineering, procurement, fabrication and construction (EPC) contract in Canada with the Encana Corporation.
Elsewhere in the Americas, a project WorleyParsons previously managed in Ecuador has been at the centre of an ongoing government corruption scandal involving alleged overpayments for five mega-projects during the Rafael Correa administration.
In statements WorleyParsons defended its management of the state-run Esmeraldas Refinery, which it sub-contracted to local company Grupo Azul. Its representative in the country, Raymond Falcón Jr, has not faced any charges.
Carlos Pareja Yannuzzelli, former managing director of state oil company Petroecuador and ex-Minister for Hydrocarbons, is currently in prison for his role in what has been dubbed the Petroecuador Case.
---
28. Washington H Soul Pattinson & Company (SOL)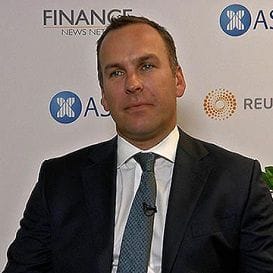 Energy
Market Cap: $6.99b
FY18 profit: $266.8m
FY18 revenue: $1.17b
Listed: 1962
Managing Director: Todd Barlow
CEO Salary: $3.1m
Known for its high dividends and a strategic long-term investment model, Washington H Soul Pattison (WHSP) has seen its share price wane since November, albeit after a 77 per cent surge over the course of 2018.
Founded in 1903, WHSP is one of Australia's oldest companies and has interests in a range of industries including mining to telecommunications to television to pharmaceuticals.
Some of the group's main investments include TPG Telecom (25.3 per cent), New Hope Corporation (50 per cent), Brickworks (43.9 per cent), Australian Pharmaceutical Industries (19.3 per cent) and BKI Investment Company (8.6 per cent).
In FY18 WHSP's net profit after tax (NPAT) was down 20 per cent year-on-year, largely due to an irregular $64.3 million loss for coal miner New Hope stemming from the impairment of an undeveloped exploration project in Queensland.
WHSP's chairman Robert Millner, whose family is one of the country's richest, also chairs New Hope and Brickworks.
"This year, we have recorded the Group's highest ever regular profit. Strong trading conditions across the portfolio contributed to a $972 million increase in the pre-tax value of the portfolio, a 21.8% increase for the year," Millner said when the results were announced.
"Not only did we see strong performances from companies across the portfolio over the last 12 months, we also saw a number of transactions that have improved the outlook for the company, such as the announced merger of TPG and Vodafone Australia, and the acquisition of a further interest in the Bengalla mine by New Hope," added managing director Todd Barlow.
At the time of writing however, the TPG-Vodafone merger was still in doubt due to market concentration issues raised by the Australian Competition and Consumer Commission (ACCC).
---
29. Evolution Mining (EVN)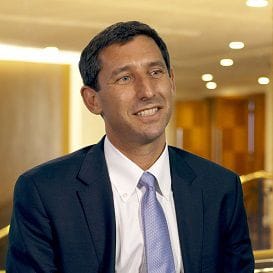 Metals & Mining
Market Cap: $6.43b
FY18 profit: $263.4m
FY18 revenue: $811.8m
Listed: 2002
Executive chairman: Jake Klein
Executive chairman Salary: $4.6m
When investors get spooked by uncertainty they will often turn to gold, and like many producers of the precious metal Evolution Mining has benefited from these market fears.
But according to executive chairman Jake Klein, Evolution's people have delivered "exceptional" operating results as well with more than 800,000 ounces of gold produced in FY18.
He claims that at an all-in sustaining cost (AISC) of $797 per ounce, Evolution is also one of the lowest-cost gold miners in the world.
Evolution's share price started to surge in October after the board approved a $60 million investment for an underground mine development at its Mt Carlton operation in Queensland.
Since then optimism has been sustained with share price growth bolstered by expansion plans and encouraging drilling discoveries at the group's signature Cowal mine just over 400km west of Sydney.
"We are a relatively young company and we are building one that we believe is both unique and distinct," said Klein in Evolution's Annual Report.
"In the seven years since our inception the Company has grown a reputation as a transparent, consistent and reliable gold producer."
Elsewhere, severe weather in North Queensland led to temporary disruptions at Evolution's Mt Carlton and Ernest Henry operations, but production guidance remains unchanged.
---
30. TPG Telecom (TPM)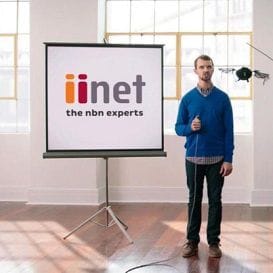 Telecommunication Services
Market Cap: $6.35b
FY18 profit: $396.9m
FY18 revenue: $2.48b
Listed: 2001
Executive chairman: David Teoh
Executive chairman Salary: $3.4m
TPG Telecom made headlines in January after a decision to scrap plans for a new mobile network a move prompted by the Federal Government's ban on Chinese Telco Huawei for the country's 5G networks.
The decision was not made lightly, especially considering TPG had been designing and implementing its mobile network since April 2017, but the group felt it was necessary for acting in the best interest of shareholders.
"It is extremely disappointing that the clear strategy the company had to become a mobile network operator at the forefront of 5G has been undone by factors outside of TPG's control," said executive chairman David Teoh.
"Over the past two years a huge amount of time and resource has been invested in creating and delivering on a strategy that would have positioned TPG very favourably to exploit the opportunities that the advent of 5G will present," he said.
TPG was also in the limelight in August after announcing an agreement to form a $15 billion telecommunications powerhouse with Vodafone Hutchison Australia a deal that would spark a serious challenge to the dominance of Telstra and Optus in the sector.
Investors responded positively, but hype around the deal has cooled since the Australian Competition and Consumer Commission (ACCC) raised concerns about what it would mean for consumers.
"Our preliminary view is that TPG is currently on track to become the fourth mobile network operator in Australia, and as such it's likely to be an aggressive competitor," ACCC chair Rod Sims said in December.
The ACCC head thought the proposed "merger of equals" would lead to a "substantial lessening of competition".
"A mobile market with three major players rather than four is likely to lead to higher prices and less innovative plans for mobile customers," he said.
Just a week prior to calling the merger into question, the consumer rights regulator slammed TPG alleging it misled customers about prepayment fees.
For its FY18 results, the internet and mobile phone service provider saw its underlying net profit after ta (NPAT) rise 3.6 per cent to $432.6 million.
However, TPG's statutory NPAT of $396.9 million was down 4 per cent in what executive chairman David Teoh claimed was "driven by broadband gross margin erosion and loss of home voice revenue, both due to the NBN rollout".
---
31. AMP Limited (AMP)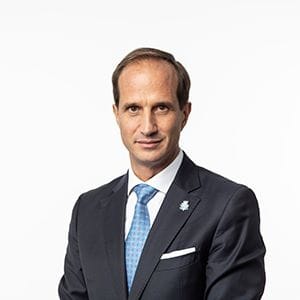 Financials
Market Cap: $6.32b
FY18 profit: $28m
FY18 revenue: $652m
Listed: 1998
CEO: Francesco De Ferrari
The entire banking and finance sector was well and truly shaken by the long overdue Royal Commission, but perhaps none more so than AMP.
When the entire fiasco of the royal commission began AMP was comfortably sitting on $7.76 per share, but that quickly fell apart as the commissioner dug deep into AMP's failures to customers.
Most notably was the revelation that the institution was allegedly charging customers fees without providing services.
This set off a chain of events that devastated the company, dragging them down to a record low of $2.21 per share on February 4, 2019.
First, the company lost its CEO Craig Meller who stepped down soon after the Royal Commission revelations were brought to light, followed by the exit of chairman Catherine Brenner.
Then came a swathe of class action law suits from Quinn Emanuel Urqhart & Sullivan, Phi Finney McDonald, Slater and Gordon, Maurice Blackburn and Shine Lawyers.
Adding salt to the wound was the announcement in June 2018 that the company had fallen off the ASX Top 20 index, replaced by global packaging company Amcor Limited.
Soon after, in a move unrelated to the commission, the Australian Securities and Investment Commission (ASIC) took AMP to the Federal Court claiming that AMP financial planners were engaged in 'rewriting' conduct for insurance advice.
The company, having fallen in a heap over these two months in 2018, vowed to claw-back from the numerous scandals plaguing the company with bad press and even worse investor relations. AMP said at the end of July 2018 that it would "reset the business" and face up to its now tarnished reputation.
The end result for AMP is, as expected, disastrous. Its latest trading update saw the company announce that its full year profit would fall by 96 per cent, with dividends slashed from 14.5 cents to just 4 cents.
---
32. Coca-Cola Amatil (CCL)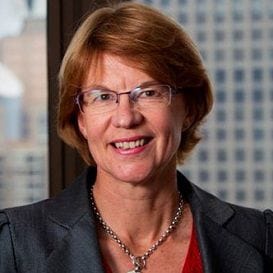 Consumer Staples
Market Cap: $6.04b
FY17 profit: $445.2m
FY17 revenue: $4.93b
Listed: 1970
Managing Director: Alison Watkins
Managing Director Salary: $4.23m
*FY18 results to be released on 21 February
An exclusive deal with Pizza Hut and a conscientious call to end single-use plastic straws in early 2019 have not been enough to put some fizz back in the Coca Cola-Amatil share price.
After sustained gains since late 2017, the share price plummeted 14 per cent in November after the beverage manufacturer announced the strategic review of its SPC food processing business.
The group concluded it would proceed towards divestment of the asset, noting it would be "business as usual" for SPC but there was strong market interest for exploring a possible sale.
"There are no plans to close SPC. We see a positive future for the company as it continues to transform its operations," said group managing director Alison Watkins.
But the announcement to exit the business, despite the completion of a four-year, $100 million co-investment by Amatil in conjunction with the Victorian Government, was enough to spook investors.
On 18 February Coca-Cola Amatil announced non-binding offers had been received from Australian and overseas bidders, with "strong interest" reflecting growth opportunities.
The group has recognised a non-cash impairment of $146.9 million for SPC's net assets for sale, which it claims won't affect underlying performance or the ability to pay dividends.
In CCL's half-year results announcement in August, trading revenue was up by a mere 0.1 per cent to $2.39 billion while profit was up 12.8 per cent at $158.1 million.
The company noted results in Indonesia were impacted by soft market conditions and there were some operational issues in Papua New Guinea as well.
On a more positive note, Coca Cola-Amatil had an "excellent performance" in New Zealand during the period, as well as strong performances in Fiji and its alcohol and coffee segment.
"There were some encouraging signs in Australian Beverages, with revenue growth and improving volume trajectory in both sparkling and still beverages," said company secretary Jane Bowd in a letter to shareholders in October.
"This was despite some impacts from the introduction of the NSW container deposit scheme."
---
33. Magellan Financial Group (MFG)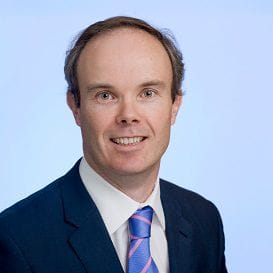 Financials
Market Cap: $5.83b
FY18 profit: $211.79m
FY18 revenue: $452.6m
Listed: 2004
CEO: Hamish Douglass
CEO salary: $3.48m
Volatile market conditions are like water off a duck's back if funds management business Magellan's H1 FY19 results are anything to go by.
The listed company, which manages around $73 billion of funds, saw its profits rise by 225 per cent to $173.5 million at the end of the 2018 calendar year.
This result is despite a market the company describes as "volatile" and was attributed to strong investment performance.
During 2018 the company doubled the amount of institutional funds under management it holds in Australia and New Zealand, whilst its holdings in North America and the UK remained steady.
It's holdings in retail funds remained relatively the same from 2017-18, but slight growth across the sector was realised for Magellan.
On a comparable performance basis, Magellan's retail investments performed better overall, but are still half as important to the company overall. Cash inflows from Magellan's institutional funds were down from $1,608 million during 1H18 to $887 million in 1H19.
In comparison, its retail net inflows were up from $331 million at 1H18 to $475 million at 1H19.
---
34. Seven Group (SVW)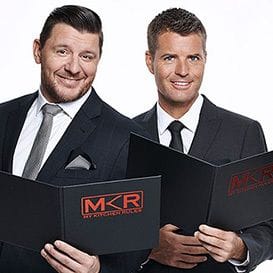 Industrials
Market Cap: $5.8b
FY18 profit: $332.3m
FY18 revenue: $3.398b
Listed: 2010
CEO: Ryan Stokes
CEO Salary: $3.5m
While the ASX registered its worst monthly fall in three years in October, Seven Group was hit harder than most with a 16 per cent drop that was protracted through to early 2019.
The fall comes after explosive revenue growth in FY18, but in September the industrial services, energy and media company received approval to increase the free float of shares, having already raised $375 million a year prior to support the balance sheet.
At Seven's annual general meeting in late November, executive chairman and founder Kerry Stokes was positive about the transformation that has taken place at the company.
"Over the last five years, the Group's industrial services operations WesTrac, Coates Hire and AllightSykes have adjusted their respective business models to meet the changing dynamics of the market, ensuring our market leading businesses were all positioned to capture the opportunities we were confident would present as cyclical markets turned," Stokes said.
"As commodity prices strengthened we have seen increased production and early signs of capital reinvestment albeit we are still below the ten-year average in terms of mining fleet replacement."
The founder also highlighted the media business was in a period of rapid change.
"The SWM team have responded positively with a renewed focus on improving their core business with stronger TV ratings, revenue and cost savings," he said.
"These initiatives have delivered tangible results, with SWM's net debt reduced by $90 million with a target to be less than two times EBITDA in FY19.
"SWM continues to dominate the television sector, achieving its 12th consecutive year as Australia's number one TV network, lifting its share of every key demographic segment of the market."
Kerry Stokes' son Ryan is the group's CEO, and at the AGM he highlighted the sale of WesTrac China at an attractive point in the cycle helped Seven complete the acquisition of Coates Hire and increase its investment in Beach Energy.
Overall, WesTrac accounted for more than two-fifths of Seven Group's EBIT in FY18 at $203 million, while earnings from Beach Energy were up significantly at $72 million.
---
35. Boral (BLD)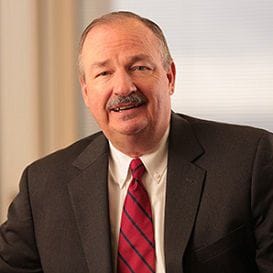 Materials
Market Cap: $5.71b
FY18 profit: $514m
FY18 revenue: $5.9b
Listed: 2000
CEO: Mike Kane
CEO Salary: $4.9m
Concrete behemoth Boral expects a slight drop in profits this year following extreme rainfall on the east coast as well as delays for major projects and infrastructure.
These setbacks put a dampener on EBITDA growth from Boral North America, but the building products and construction materials company is still busy laying the foundations for future growth.
Early this year its North American subsidiary Boral Resources acquired the marketing rights for fly ash an additive for making cement - from two large coal-fuelled power plants in Mexico, which can produce one million tonnes of concrete a year.
The fly ash will be available for distribution through the company's western US network, while elsewhere in North America profit is set for a one-off boost through the sale of its Block business for US$156 million.
When the sale was announced in October, CEO Mike Kane said while that business had performed well, Boral's focus on the continent would be on its core building products and fly ash businesses.
"For Boral, this divestment helps to further strengthen our balance sheet and our focus on core operations. It is particularly helpful as we continue to assess the alternatives relating to the future ownership of our USG Boral joint venture," Kane said at the time.
Boral's JV with US plasterboard manufacturer USG Corporation, comprising a gypsum-based wall and ceilings business in Asia, is set for 10 per cent earnings growth according to Kane.
At the time of writing there is speculation Boral will buy the remaining half of the venture.
---
36. Whitehaven Coal (WHC)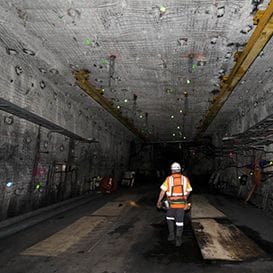 Energy
Market Cap: $4.67bn
FY18 profit: $525.6m
FY18 revenue: $2.26b
Listed: 2007
MD: Paul Flynn
MD salary: $3.77m
Whitehaven Coal could be onto a winner following the acquisition of a coal project in Queensland from Rio Tinto.
The Winchester South Project, located near the main mining precinct of the Bowen Basin, could generated 530 Mt of coal for the listed company.
The company also expects to receive approval for another new project, the Vickery Extension Project, by the end of 2019.
This is great news for the company already soaring on the back of its record net profit after tax recorded in 1H19 of $305.8 million.
The result was buoyed by strong production in the December quarter from both the Maules Creek and Narrabri mines.
The company expects to produce 21.5Mt to 22.5Mt of saleable coal during FY19.
A weaker Aussie dollar however pushed sales down to 8.2Mt from 9.2Mt during the first half of the financial year.
Whitehaven is pursuing several potential projects in Queensland and New South Wales and is expected to update the market once they leave their early stages.
Despite the best climate change advocates coal remains an incredibly popular energy source, especially in Asia.
Whitehaven says demand for coal continues to increase in China especially, which is offsetting a decreased demand for the fuel source in Europe.
---
37. Qube Holdings (ASX: QUB)
Industrials
Market Cap: $4.54bn
FY18 profit: $199.3m
FY18 revenue: $1.65b
Listed: 2007
MD: Maurice James
MD salary: $3.19m
Diversified logistics and infrastructure company Qube Holdings enjoyed a solid year backed by the performance of Patrick.
Patrick is Australia's leading container terminal operator and Qube holds 50 per cent of the company with Brookfield Infrastructure.
The company now has an interest in Moorebank Logistics Park and is constructing a rail link for import and export ease as well as a new warehouse in the South Sydney development.
Once complete, Moorebank will be the largest intermodal freight precinct in Australia.
Patrick is also progressing planning for the development of an automated rail terminal at Port Botany which Qube says will increase the efficiency of rail operations.
Towards the end of the financial year Qube completed the development of its Minto site, now a fully occupied automotive logistics hub with tenants including Mazda, Ceva and Prixcar.
---
38. Challenger (CGF)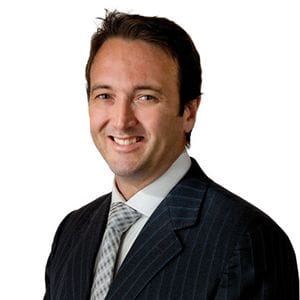 Financials
Market Cap: $4.5b
FY18 profit: $323m
FY18 revenue: $821.8m
Listed: 2003
CEO: Richard Howes
CEO Salary: $3.5m
Former chief investment officer Richard Howes took leadership this year of annuity business Challenger, which provides stable income to a clientele made up mostly of retirees.
Taking over from Brian Benari who had led the company since 2012 with three-fold growth in the share price, Howes inherited an outfit that was about to shock the market and send stock hurtling downward.
On 23 January the group reduced its net profit after tax (NPAT) guidance for FY19 down to $545-565 million, due in part to a valuation setback of $153 million that has been blamed on lower equity markets.
While Challenger's annuity offering is seen as a reliable source of income for its customers, the group's investments still need to perform well enough to provide a steady stream of annuities.
With around $81 billion in cash under management at the group, Howes is positive about the future despite challenging conditions.
"Challenger has a strong track record of success through the cycle, which gives me confidence in our performance over the longer term," he says.
"We continue to be well placed to take advantage of growth in the retirement income market."
For the first half of 2019, the company announced net profit after tax (NPAT) was down 97 per cent at $6 million.
"Our results for the first half have clearly been impacted by the difficult operating environment we're experiencing, with increased market volatility, industry disruption and political uncertainty playing out across the sector," says Howes.
"We continue to target a growing market of retirees, we have the leading retirement income brand in the country and our capital position remains strong," he adds, mentioning Australian annuity sales were up 4 per cent year-on-year, demonstrating continued demand.
---
39. Downer EDI (DOW)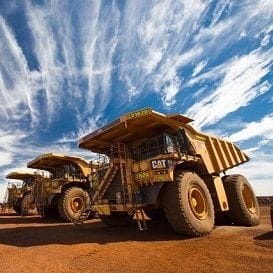 Industrials
Market Cap: $4.36b
FY18 profit: $71.1m
FY18 revenue: $12.6 billion
Listed: 1990
CEO: Grant Fenn
CEO Salary: $3.7m
A series of contract wins has propelled shares higher for Downer EDI since December, including a $420 million deal to build Stage 1 of the Parramatta Light Rail project through a joint venture with CPB Contractors.
The project strengthens the engineering group's position as the leading provider of light rail services in the country, with experience as well as the managing contractor for the Newcastle Light Rail Project and joint ventures for Yarra Trams in Melbourne and G:link on the Gold Coast.
"Our population will continue to grow and our cities, including Parramatta, will become increasingly urbanised," CEO Grant Fenn said after the deal was reached.
Since then the group has expanded its partnership with miner Rio Tinto for rail renewal services, has been awarded a $71 million contract for roadworks on Queensland's Sunshine Coast, and a $92.3 million Perth Link Roads upgrade in Tasmania through a joint venture with VEC Shaw.
The firm also helped demonstrate its green credentials in December by building a road in South Australia made with recycled materials, including used printer cartridges and recycled asphalt.
Downer's executive general manager for road services, Dante Cremasco, said the milestone event demonstrated the importance of partnerships with other thought leaders to create economic, social and environmental value for products that would more than likely end up in landfill, stockpiled, or as a pollutant in our natural environments.
"Together with City of Onkaparinga and our partners, we have proven that with thought leadership and the tenacity to make a positive difference, we have set a new benchmark in the State when it comes to sustainability by creating new avenues to recycle and repurpose waste materials into new streams of use. It's all about pulling products, not pushing waste," Cremasco said.
In its FY18 results, chief executive officer Grant Fenn highlighted the firm had met guidance for the seventh consecutive year, with double-digit growth forecast for FY19.
"Revenue increased by 61.5% to $12.6 billion with growth delivered by all six of our service lines," Fenn said.
"Despite the negative cash impacts of the New Royal Adelaide Hospital and substantial 'one-off' costs during the year, the Group cash performance remains strong, highly predictable and reliable."
---
40. Altium (ALU)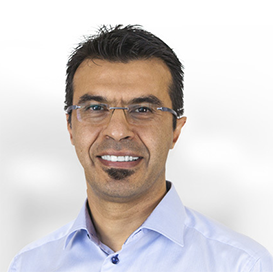 Information Technology
Market Cap: $4.3b
FY18 profit: US$37.49m
FY18 revenue: US$140.4m
Listed: 1999
CEO: Aram Mirkazemi
CEO Salary: US$1.57m
While printed circuit board (PCB) software enterprise Altium has been listed on the ASX for almost two decades, it has only started to make its mark in the past 18 months.
With its shares up more than 120 per cent on this time last year, the company has broken into the Sydney's Top Companies list for the first time and has a growing reputation as a tech unicorn.
With the momentum of having companies like Tesla and Google amongst its customers, the board intends to dominate the PCB design market and in so doing, "transform the electronics industry".
"Today, Altium is the fastest growing and one of the most profitable companies in the Electronic Design Automation (EDA) industry," said chairman Samuel Weiss at the group's AGM in November.
The tech darling's share price surged on 19 February after the company announced a 58 per cent increase in net profit after tax of US$23.4 million.
CFO Joe Bedewi reaffirmed Altium was firmly on track to achieving revenue of US$200 million in 2020.
"Moreover, our strong margin result confirms our ability to increase our profit margins and achieve revenue growth, whilst investing for the future to bring transformation to electronic design and its realization," he said.
In FY18, worldwide revenue rose 26 per cent to US$140 million, with high growth levels in the US, Europe, China, the Asia Pacific region and emerging markets.
It has now been just over a year since Altium launched its agile enterprise product NEXUS, which has been showing "real promise" in its early stages after recording its first big win with a tier one carmaker.
---
41. Harvey Norman Holdings (HVN)
Consumer Discretionary
Market Cap: $4.18b
FY18 profit: $375.38m
FY18 revenue: $5.76b
Listed: 1987
CEO: Katie Page
CEO Salary: $3.13m
While 2018 was a challenging year for retailers and franchisees in Australia, Harvey Norman fared surprisingly well in its sales figures from July to November.
Aggregated sales for the company's Australian franchisees were down 1.3 per cent year-on-year, while comparable sales only dropped marginally by 0.2 per cent.
But while Harvey Norman may be a household name in this country, it's not the only source of income, and sales were up across the board for overseas operations.
Total sales for the group including globally and in Australia rose by 2.7 per cent for the period to hit $2.88 billion.
For Harvey Norman's wholly-owned company-operated stores abroad, sales rose in New Zealand (4.7 per cent), Slovenia and Croatia (15.6 per cent), Ireland (29.8 per cent) and Northern Ireland (5.8 per cent).
Growth rates were higher on average for the retailer's majority-owned company-operated stores in South East Asia, at a rate of 65.4 per cent in Malaysia and 16.1 per cent in Singapore.
In the Chairman and CEO's report released in September, Gerry Harvey and Katie Page highlighted how overseas Harvey Norman-branded stores had shown "outstanding" performance with the segment now representing 22 per cent of profit before tax.
"Each offshore region has delivered their best trading result and highest profitability, both individually and in aggregate, since launching overseas," they said.
"The franchising operations segment was negatively impacted by a combination of lower franchise fees received from franchisees and higher tactical support required during the year to protect, enhance and promote the Harvey Norman®, Domayne® and Joyce Mayne® brands.
"Our strong property portfolio was valued at $2.86 billion as of 30 June 2018 and still continues to be our driving point of difference and competitive advantage in the Australian market."
---
42. Charter Hall Group (CHC)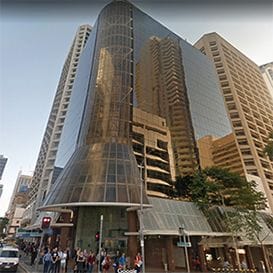 Real Estate
Market Cap: $4.04b
FY18 profit: $250.2m (higher than revenue due to property revaluations)
FY18 revenue: $175.8m
Listed: 2005
CEO: David Harrison
CEO Salary: $3.68m
Shopping centre-focused real estate outfit Charter Hall has seen a steady rise of more than 40 per cent in its share price over the past year, backed by strategic acquisitions and a war chest of $3.4 billion for further investment.
Late last year the company purchased bought the Capital Hill building in Brisbane's CBD for $60 million, as well as Campbellfield Plaza in northern Melbourne for $74 million.
As of November, Charter Hall has also incorporated Folkestone, which was acquired for $205 million and gives the group access to the social infrastructure and early learning sectors.
The purchase also boosted Charter Hall's funds under management (FUM) by $1.6 billion, taking the total figure up to $24.6 billion.
"Charter Hall Group (CHC) continues to strengthen, increasing our investment reach across Australia through new funds, capital partners, tenant customers, asset acquisitions and development activity," said CEO David Harrison in the company's Annual Report.
"Over the last five years we have now realised $5.8 billion of divestments. Our focus remains on ensuring we manage portfolios to preserve capital and drive resilient income returns, optimising the earnings growth from the assets we manage."
In the report, Harrison also highlighted almost half of the group's $3.6 billion development pipeline was pre-leased and under construction.
"Charter Hall's development pipeline enables us to add value to existing assets while producing potential new product for our funds to limit the need of buying assets in a competitive on-market environment," he said.
"For the first time, developments in the industrial sector now exceed those in the office sector with committed and uncommitted industrial projects at $1.7 billion, reflecting the increased industrial landbank which now exceeds 150 hectares."
---
43. Spark Infrastructure Group (SKI)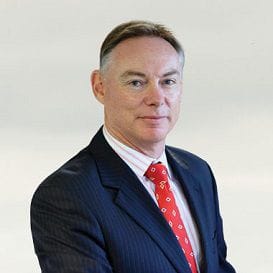 Utilities
Market Cap: $3.78b
FY18 loss: $96.7m
FY18 revenue: $1.13b
Listed: 2005
CEO: Rick Francis
CEO Salary: $1.83m
As the owner of electricity grids of New South Wales, Victoria and South Australia, Spark Infrastructure Group has seen its share of volatility over the past year but the stock's trend line has been more or less flat.
Shares started the year on a positive note with steady rises, but fell back down after an unfavourable tax payable decision in the Federal Court over its Victorian business, leading to a cut in dividends.
The company's EBITDA rose by 4.8 per cent year-on-year in FY18 to reach $825.4 million, and while announcing these results on 26 February CEO Rick Francis was positive about key regulatory decisions bringing greater stability.
"We welcome the certainty provided by AEMO's [Australian Energy Market Operator] Integrated System Plan published during 2018," Francis said.
"This important blueprint for Australia's transmission network establishes the business case that efficient investment optimises existing infrastructure and provides benefits to consumers."
"We have good cashflow visibility until 2020 with our networks' current regulatory determinations. In addition, TransGrid's revenue determination through to 2023 provides for the prudent growth and support of the transmission system in response to the significant transition in Australia's energy market."
He added the company's businesses were providing innovative and reliable energy network solutions, while investing to facilitate Australia's transition to a lower carbon emissions footprint through TransGrid's renewable energy connections business in NSW.
"This has been an area of growth for some time, and the financial benefits of this investment are now coming through," he said.
---
44. Link Administration Holdings (LNK)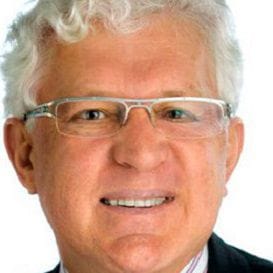 Information Technology
Market Cap: $3.68b
FY18 profit: $143m
FY18 revenue: $1.198b
Listed: 2015
Managing Director: John McMurtrie
Managing Director Salary: $2.4m
An initial public offering (IPO) for Property Exchange Australia Limited (PEXA) was cancelled in late 2018 after a consortium including Link Administration Holdings took it over for $1.6 billion.
The deal also involving Commonwealth Bank and Morgan Stanley Infrastructure was completed in mid-January, with Link Group's interest in the property exchange network now at 44.2 per cent.
PEXA helps its members lodge documents with land registries and complete settlements electronically; a service that's very much in line with Link's raison d'être of administering financial ownership data, with a strength in keeping superannuation information in order.
Link now has 7,000 employees working in 18 jurisdictions, including the UK where it made a £909 million ($1.55 billion) investment in London Stock Exchange-listed Capita Asset Services.
"LAS materially expands our footprint in Europe in business lines we understand well, such as share registry and fund solutions," said chair Michael Carapiet in Link's 2018 Annual Report.
"LAS enjoys leading market positions in the 10 jurisdictions in which it operates, servicing almost 7,000 clients and safeguarding more than £600 billion held in funds, entities and other instruments.
"Link Group continues to realise operational efficiencies from the Superpartners integration and we remain on track to achieve targeted synergies of $45 million in Fund Administration and Technology & Innovation by FY2020."
Part of the LAS business the Corporate & Private Clients Business (CPCS) was sold for £240 million to global fund administrator Apex Group on 31 January.
"The proceeds of the CPCS transaction will provide Link Group with a stronger and more flexible balance sheet enabling us to continue to assess growth opportunities that are strategically aligned to our core business priorities," said managing director John McMurtrie.
---
45. Milton Corporation (MLT)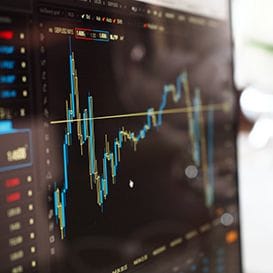 Financials
Market Cap: $2.93b
FY18 profit: $130m
FY18 revenue: $138.5m
Listed: 1962
Managing Director: Brendan John O'Dea
Managing Director Salary: $294,202 (Appointed to role in 2018 incomplete year)
With a focus on dividend and capital growth while keeping costs low, listed investment company (LIC) Milton Corporation's portfolio was able to beat the market by almost three percentage points in the first half of FY19.
First established in 1938 as a private investment company and publicly listed in 1958, Milton invests for the long haul.
The group was able to notch a 4.6 per cent uptick in underlying profit to reach $69 million in H1FY19, and its shares have been on the rebound since Christmas.
Westpac, W H Soul Pattison & Company, CBA and BHP make up more than a quarter of the LIC's portfolio, with other major holdings including NAB, CSL, Wesfarmers, Woolworths and ANZ.
"We expect the market to remain volatile in the short term with many macroeconomic factors at play including trade concerns, housing prices and the direction of interest rates," says managing director Brendan John O'Dea.
"Underlying company earnings and dividend growth, however, remain solid and market valuations are not stretched."
Recently the company has made investments in Cleanaway ($10.3 million), BHP ($7.5 million), Transurban ($7.3 million), AGL ($7.1 million) and RIO ($6.1 million), while larger divestments include Vicinity Centres ($5 million) and Graincorp ($2.9 million).
The group's portfolio is currently valued at around $3 billion.
---
46. Platinum Asset Management Limited (PTM)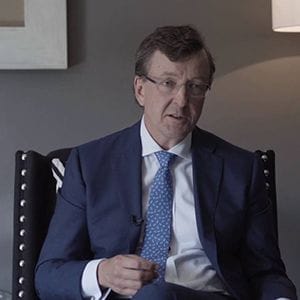 Financials
Market Cap: $2.87b
FY18 profit: $189.2m
FY18 revenue: $328.7m
Listed: 2007
CEO: Andrew Clifford
CEO Salary: $3.28m
By the end of the last financial year PTM had $25.7 billion in funds under management (FUM), representing a whopping 13.1 per cent year-on-year increase.
Like many investment houses however, Platinum Asset Management's fortunes have not been as rosy ever since due to a range of macroeconomic factors impacting equity markets; the US-China trade war, rising US interest rates and tightened lending in China.
At the company's annual general meeting (AGM) in November, chairman Michael Cole indicated seed investments would likely be in an unrealised loss position for the first half of FY19 along with "little, if any, performance fee income".
Both these predictions turned out to be true according to an update on 8 January.
Platinum is also still in the transition phase to new leadership under its co-founder Andrew Clifford, who was previously chief investment officer (CIO) but as of July has added CEO to his duties.
Having co-founded the group in 1994, Clifford took over the reins from Kerr Neilson.
---
47. Brickworks Limited (BKW)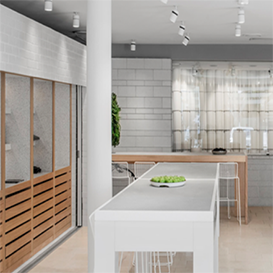 Materials
Market Cap: $2.74b
FY18 profit: $175.4m
FY18 revenue: $821m
Listed: 1962
CEO: Lindsay Partridge
CEO Salary: $3.3m
Australia's leading building products supplier has made a couple of interesting tie-ups in early 2019, including a lease for Coles' automated distribution centre in western Sydney and a deal that may see it partner with Fastbrick Robotics for its 'Wall as a Service' concept.
On 24 January the group's joint venture with Goodman Group secured a pre-commitment with Coles to lease the Oakdale West Industrial Estate in Kemps Creek for 20 years.
In early February Brickworks then signed a Memorandum of Understanding (MoU) with Perth-based Fastbrick Robotics giving the companies 45 days to form a joint venture.
If the deal comes to fruition they will collaborate on manufacturing and certifying concrete masonry unit blocks suitable for building structural walls and residential buildings in Australia with the help of Fastbrick's Hadrian X robot.
Under the JV Brickworks would be given the exclusive right to supply blocks for the operations.
These agreements came off the back of a binding agreement to buy the USA's fourth-largest brick manufacturer Glen-Gery for $151 million in November, as well as sell-offs of shares in Washington H Soul Pattinson & Company to the tune of $209 million yielding a healthy profit.
Brickworks managing director Lindsay Partridge described the Glen-Gery purchase as a "significant milestone" in the company's history.
"We believe the transaction provides an ideal entry into the U.S. market, with Glen-Gery having established a leading market position in the key North-Eastern region, a reputation for premium products, and high exposure to the architectural market," Partridge said in November.
"The U.S. is an attractive country to invest and grow our business, with tax policies that are supportive of business, proactive energy policy that is placing downward pressure on prices, and efficient transport infrastructure," he said.
"The contrast with Australia could not be more stark, where we are faced with high taxes and wages, including taxes on wages, a shortage of energy for domestic use that is causing exorbitant prices, and costly approval processes for business investment."
However, Partridge clarified expansion in North America would not come at the expense of existing operations in Australia where Brickworks' investment plan will continue with a focus on New South Wales operations and investments in the pipeline for new masonry and brick plants.
---
48. Pendal Group (PDL)
Financials
Market Cap: $2.62b
FY18 profit: $190.96m
FY18 revenue: $573.9m
Listed: 2007
CEO: Emilio Gonzalez
CEO Salary: $2.6m
Investment manager Pendal Group's funds under management (FUM) may have fallen by $8.8 billion in the last three months of 2018, but that didn't stop it taking the final spot in this year's Sydney Top Companies List.
Shares in the company have lost about a quarter of their value since this time last year, but other contenders like Nine Entertainment, Metcash and Blackmores also witnessed heavy falls.
Meanwhile, SCA Property Group just missed the cut despite a solid rise in its share price.
Pendal, formerly known as BT Investment Management, saw its earnings rise 17 per cent to reach close to $191 million in the 12 months to 30 September.
"Despite market volatility, geopolitical uncertainty and ongoing regulatory change, we have continued to grow the business and are firmly establishing ourselves as a globally diversified investment manager," CEO Emilio Gonzalez told shareholders at the group's AGM in December.
---
49. NIB Holdings Limited (NHF)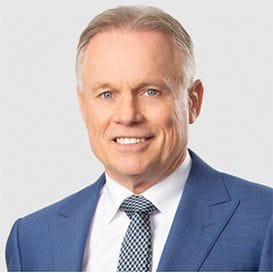 Financials
Market Cap: $2.59b
FY18 profit: $133.5m
FY18 revenue: $2.2b
Listed: 2007
CEO: Mark Fitzgibbon
CEO Salary: $3.6m
Low wage growth may be putting a strain on consumers wanting to buy health insurance, but nib continues to find opportunities for growth.
The health insurer recently upgraded its earnings forecast for FY19 to an improved underlying profit of $190 million.
Chief executive officer Mark Fitzgibbon gave an enormous credit to nib's core business Australian Residents Health Insurance (arhi) for posting net membership growth in such difficult market conditions.
Fitzgibbon had previously earmarked macroeconomic factors like negligible wage growth having an impact on industry participation and the rate nib's members were seeking medical treatment, but efforts to address affordability were helping "bend the claims curve".
This is being done through tighter cost containment, the expansion of provider networks and passing on price reductions in medical devices onto members.
In the first half of FY19, claims rose 7.8 per cent to $800 million, but various factors including pricing and contributions of nib's GU Health business lifted profit margins, with net profit after tax (NPAT) up 4.8 per cent at $74.3 million.
"Unfortunately consumer sentiment is running against most forms of discretionary spending including private health insurance," Fitzgibbon said.
"It underscores the task we have as a business and industry is not only better promoting the importance of private health insurance but in finding new ways to further lift its attraction.
"As for any business, and as we've been doing for a long time, we have to navigate whether policy shifts may come our way and not let them become an excuse for not doing as well as we should for our members and shareholders."
In October, chairman Steve Cran emphasised a commitment to make insurance more affordable.
"I'm sure everyone is familiar with the fact that the Australian private health insurance industry has experienced its fair share of political and regulatory challenges," Cran said.
"But pleasingly, we once again managed to outperform our competition through a combination of innovation, measured risk taking, hard work and listening to our members."
In December the company highlighted Federal Government approval to increase insurance cover premiums for nib health funds by an average of 3.38 per cent across all products.
---
50. Nine Entertainment Holdings (NEC)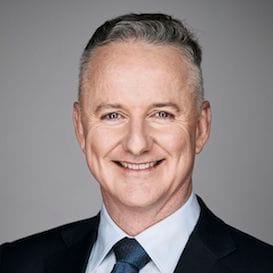 Telecommunication Services
Market Cap: $2.56b
FY18 profit: $209.7m
FY18 revenue: $1.3b
Listed: 2013
CEO: Hugh Marks
CEO Salary: $4.45m
After former Prime Minister Malcolm Turnbull repealed Australia's media ownership laws, Nine Entertainment took full advantage by acquiring publisher Fairfax Media for $2.16 billion.
In a move Alan Kohler described as possible thanks to an improved share price lifted by Married at First Sight (MAFS) ratings, nine was able to "merge" with the owner of the Sydney Morning Herald, The Age and the Australian Financial Review.
The Australian Competition and Consumer Commission (ACCC) and the Federal Court had no qualms about the deal, shareholders voted in favour and the merger went ahead despite a last ditch bid from former Domain CEO Antony Catalano.
The total merger value stood at $4 billion with Nine taking a 51.1 per cent share of the new business, also chaired by former Australian Treasurer Peter Costello.
Shares however have fallen sharply since intentions for the acquisition were first made in July and are also below levels seen when the scheme was implemented in December.