Gold Coast Top Companies 2018
THE old guard is making way for the new among the Gold Coast's top companies in what could be described as the most dynamic transformation of the city's corporate scene in a decade.
There have been some big-name departures and some innovative debutants in this list, revealing that there's more to the Gold Coast business than tourism, property and board shorts.
It shows the Gold Coast is home to iconic brands and fast-growing start-ups that are flourishing in Australia's small business capital.
The pace of change was evident in the 2018 Gold Coast Young Entrepreneur of the Year awards which revealed a new wave of business owners building iconic brands of the future. This year's Gold Coast Top Companies list features a number of previous award winners who have kicked on to create some of the city's biggest companies.
While our Top 50 companies may not all be born and bred on the Gold Coast, they all are headquartered in the city. Business News Australia has accessed various resources, including data compiled by industry analyst Illion (formerly Dun and Bradstreet), to rank them according to annual revenue.
Among the exits from this year's list is surfwear icon Billabong, which once held the top spot for many years.
While Billabong will always remain an iconic Gold Coast brand with key operations located in the city, the company's headquarters are now in the US following a takeover by American giant Boardriders Inc earlier this year.
Mantra Group, the Gold Coast-born accommodation giant, is also absent from this year's list following its takeover by French hotels group Accor.
Amid the highs there have been lows with the past year proving difficult for some of the Gold Coast's top companies.
Online surf and action-wear retailer SurfStitch has been bumped off the list after falling into administration. It is now in the hands of New Zealand online group EziBuy.
Despite the changes at the top, Nick Robinson, Illion's director of data, analytics and insight, says the Gold Coast remains home to iconic Australian brand names and more recent fast-growing start-ups.
"The Top 50 list includes a diverse range of sectors and sizes, with a significant amount of $100 million-plus businesses," Robinson says.
"The broad range of industries that have decided to call Gold Coast home is a good sign of the region's vibrant business community.
"Southport appeared to be the main hub for business headquarters, closely followed by Surfers Paradise and Robina."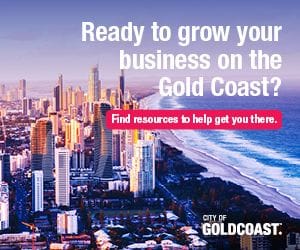 Another constant is the diversity of business enterprises that have made the grade and genuinely redefined the city's corporate landscape.
According to Bond University's head of entrepreneurship Dr Baden U'Ren, the changes in this year's list is evidence that the Gold Coast is making gains in retaining and attracting talent.
"The Gold Coast is increasingly seen as a desirable location to base a business," says U'Ren.
"The city's decision to lay fibre along the light rail corridor provides the digital connectivity to match that provided physically by the upgraded Gold Coast Airport and proximity to Brisbane, and we see a different breed of company choosing to call the Gold Coast home.
"With the war for talent a given in today's business environment, the natural beauty and emerging cultural scene see progressive organisations choosing to use location as a hiring tool.
"It also means locally developed companies are choosing to stay rather than chasing talent in the traditional commercial centres of Sydney and Melbourne."
The Gold Coast's cornerstone industries have always been property and tourism, while education is fast becoming the third major leg for the local economy.
While all three are represented in this year's list, the Gold Coast's top 50 companies reveal a more diverse picture.
The dominant group in this list is the retail and services sector, followed by property and construction. However, manufacturing comes a close third, led by the marine industry, engineering firms and specialist food producers.
Tourism comes in at fourth spot, confirming that the sands have shifted on how to view a typical Gold Coast business.
Gold Coast Mayor Tom Tate says economic momentum in the aftermath of the Commonwealth Games has primed the Gold Coast to expand its business base.
"There is about $30 billion in investment in the pipeline for our city of the next decade and we will continue to see investment in infrastructure creating new opportunities for entrepreneurs, business owners and investors," he says.
"I have always said that when the Gold Coast's economy fires, Queensland hums and that's what we are seeing right now with these top Gold Coast companies absolutely going for gold.
"It's an exciting time to do business on the Gold Coast and these top companies reflect the successful and upwards trend of confidence and investment in our city."
---
The countdown in is on. Don't miss when we reveal which other companies made the list throughout the week.

---
With an ongoing threat from Amazon and tightening margins caused by fierce competition, Australian retailers are harnessing every opportunity they can find to boost efficiency. For the recently demerged Coles Group (ASX: COL), this means cutting labour costs and improving its supply chain through investments in automated distribution. ...

Read More...

The Gold Coast's flourishing entertainment industry is starting off 2019 with a bang - first it was Godzilla vs King Kong kicking off filming earlier this week, and now the French-US crime series Reef Break has just started shooting. Starring Australian-born Poppy Montgomery (pictured), the ABC Studios International series i...

Read More...

The ACCC is urging NBN customers with slow connection speeds to contact their provider as they may be eligible for a refund. Over the last 15 months Telstra, Optus, TPG, iiNet, Internode, Dodo, iPrimus and Commander have each admitted that they likely made false or misleading representations about the connection speeds NBN customers could...

Read More...

After revelations from the Royal Commission led to eroded trust in major banks, will customers warm to new entrants backed by regulations designed to promote competition? A pathway set up by regulators to incentivise new entrants in the banking sector is starting to gather momentum, with Volt Bank receiving an $8.5 million investment from...

Read More...

A new report from Nielsen and Alipay has found 68 per cent of Chinese tourists in Australia used mobile payments during their visits last year, with shopping, accomodation and dining as the leading purchases. This puts Australia ahead of the US and Canada which had a usage rate of 61 per cent, and Europe (France, UK, Italy, Germany) with ...

Read More...

Queensland is fast becoming the location of choice for international film producers, with Warner Bros. and Legendary Entertainment's action adventure film Godzilla vs. Kong kicking off filming on the Gold Coast this week. The production is not the first international film featuring our hometown, following Paramount Pictures' live ...

Read More...

The number one question general manager of Therabis Australia Lauchlan Grout is asked about the company's product is: "will this get my dog high?". In context, it's a perfectly reasonable question. With medicinal cannabis recently legalised, more Australians are beginning to cotton on to the multitude of therapeutic and ...

Read More...

While initial public offering (IPO) activity was low in 2018, the amount of venture capital (VC) invested in Australia surged upwards by 36 per cent last year to hit a record of US$899 million (A$1.25 billion). This is the conclusion of KPMG in its latest VC trends report Venture Pulse Q4 2018, which highlighted growth from US$659.9 milli...

Read More...

If you do what you love, you'll never work a day in your life. It's an adage as old as sliced bread, but every entrepreneur knows it takes a lot of work to get to that point. However, when it comes to Jürgen Himmelmann, those hours of grinding do pay off, especially when they involve some serious travelling. Over the last...

Read More...

Colliers International expects vacancy rates to squeeze even lower in major office markets in the years ahead, driven by commercial tenants competing for limited space and a rise in demand for large or contiguous office space. Colliers' managing director for office leasing, Simon Hunt, says office vacancy forecasts for key market...

Read More...

The Reject Shop (ASX: TRS) chairman Bill Stevens claims results announced yesterday should put to bed speculation over poor sales performance from takeover bidder Allensford. Allensford, a subsidiary of Bennamon Pty Ltd which is owned by owned by Kin Group, made an offer for The Reject Shop in November claiming it could giv...

Read More...

Struggling franchisor Retail Food Group (ASX: RFG) has received some well-needed positive market sentiment this morning following speculation its business Crust Gourmet Pizzas is in line to be sold. At 11:30am AEDT shares in RFG were up 22 per cent at $0.36 after the Australian Financial Review (AFR) reported investor PAG Asia Capital was...

Read More...

Performance over the Christmas period was always going to be under the microscope for retailer Kmart, but backwards movement in its like-for-like sales has dented confidence in parent company Wesfarmers (ASX: WES). In an announcement to the market today, Wesfarmers noted several causes behind the 0.6 per cent decline in Kmart sales for th...

Read More...

Costa Group's latest trading update might have ushered in the end of an era for smashed avo lovers, and its shareholders are not particularly ripe. The grower, packer and marketer of Australian fruit and veg announced on Thursday that sales in tomatoes, berries and avacados dipped during December 2018. As a result, the company saw...

Read More...

Women's fashion retailer Noni B Limited (ASX: NBL) has remained on-trend in the first half of FY19, posting a 140 per cent surge in sales driven by its acquisition of Specialty Fashion Group in July. The newly incorporated brands include Millers, Katies, Rivers, Crossroads and Autograph. According to the company, the integration o...

Read More...

With $1.6 billion in online sales worldwide representing almost two-thirds of its business, Domino's Pizza Enterprises (ASX: DMP) is upping the ante to make sure it stays at the vanguard of digital tech development. The company is now around two months in since the launch of an augmented reality (AR) Pizza Chef for its ordering ...

Read More...

Market research group IBISWorld has put ridesharing services at the top of its list of growth industries to follow in Australia this year, with booms also expected for LNG, organic farming, software publishing and foreign banks. With an estimated revenue in Australia of $157.6 million in 2017-18, the ridesharing industry starts from a low...

Read More...

Some of the world's biggest console games are joining Esports Moguls' (ASX: ESH) growing catalogue of titles. Fortnite, with over 200 million players worldwide, will be available on Esports Moguls' Mogul.gg platform a fully automated tournament and matchmaking platform. These console games will be part of one of the bigges...

Read More...

The tremors of political instability, a tough economy, and the rise of e-commerce are the guiding forces behind what looks like a challenging 2019 for the Australian property market. These conditions, which bubbled under the surface in 2018, are set to make and break investments this year, but could provide some clarity for trends we'...

Read More...

These young business men and women are our future business leaders fuelling the nations vibrant business culture, making our local economies tick and inspiring us with their drive and innovation.

They are well informed risk-takers who think outside the box. They have worked hard at building their empires and are prepared to act on ideas ...

Read More...

Is there a better place than the Gold Coast for the Australian premiere of the latest super hero flick? After being filmed locally in Queensland, Aquaman received the 'blue carpet' treatment on the Gold Coast last night. Star of the show, Jason Momoa, who plays the titular character, joined local cast and crew for the Australi...

Read More...

The Queensland Court of Appeal has dismissed appeals from three former executives who were connected to the misappropriation of $147.5 million at MFS, which collapsed in 2008 with debts in the order of $2.5 billion. The court dismissed appeals from MFS Investment Management's (MFSIM) former CEO Guy Hutchings and former deputy CEO&nbsp...

Read More...

"We tried, but we got it wrong. We are listening to you. We will try again," says National Australia Bank (ASX: NAB) chairman Ken Henry. NAB shareholders have issued a strong sign of disapproval to the board with 80 per cent voting against a proposed remuneration report that included significant concessions for CEO Andrew Thorbu...

Read More...

Hot off the heels of a tie-up with Apple Pay, EML Payments (ASX: EML) aims to be ahead of the curve after securing new payments programs with four Australian fin-tech groups that bank on rising behavioural trends amongst Millennials and Generation Z. EML Payments CEO Tom Cregan (pictured) says his company's product innovation, process...

Read More...

Tightened credit conditions and a ban on flex commissions have taken a Carsales.com (ASX: CAR) subsidiary down a gear with a non-cash impairment charge of $48 million. The digital automotive classifieds company holds a 50.1 per cent stake in Stratton Finance Group Cash Generating Unit (GCU), whose car financing operations h...

Read More...

Australia's consumer rights watchdog has called out budget airline Jetstar for claiming certain guarantees under Australian Consumer Law (ACL) did not apply to its flight services and that some fares were non-refundable. The Australian Competition and Consumer Commission (ACCC) has instituted proceedings against Jetstar for makin...

Read More...

As part of its investigation into AMP for charging 'fees for no service' (FFNS), the Australian Securities and Investments Commission (ASIC) has called on the financial services firm and Clayton Utz to provide certain documents it claims have been withheld. ASIC has applied to the Federal Court of Australia for an order that ...

Read More...

A partnership with one of the world's leading veterinary pharmaceutical companies is reaping rewards for Australian-Swiss cannabis outfit Creso Pharma (ASX: CPH), with the first major commercialisation of its animal health range now underway. Creso's hemp oil-based anibidiol feed for pets had a slow entry to the European market th...

Read More...

Now under the majority ownership of Nine Entertainment (ASX: NEC), property listings giant Domain Group (ASX: DHG) is set to take on more online territory with the purchase of CommercialView. The deal could be valued anywhere between $4.2 million and $17.2 million depending on various targets, and would give Domain access to a platform su...

Read More...

Australian Pharmaceutical Industries (ASX: API) has offered its rival Sigma Healthcare (ASX: SIG) $727 million to buy the entire business. API is hoping to consolidate its position in the face of increased regulatory processes and a more competitive market. The $727 million takeover represents a premium of 69.4 per cent ot Sigma's...

Read More...