Gold Coast Top Companies 2018
THE old guard is making way for the new among the Gold Coast's top companies in what could be described as the most dynamic transformation of the city's corporate scene in a decade.
There have been some big-name departures and some innovative debutants in this list, revealing that there's more to the Gold Coast business than tourism, property and board shorts.
It shows the Gold Coast is home to iconic brands and fast-growing start-ups that are flourishing in Australia's small business capital.
The pace of change was evident in the 2018 Gold Coast Young Entrepreneur of the Year awards which revealed a new wave of business owners building iconic brands of the future. This year's Gold Coast Top Companies list features a number of previous award winners who have kicked on to create some of the city's biggest companies.
While our Top 50 companies may not all be born and bred on the Gold Coast, they all are headquartered in the city. Business News Australia has accessed various resources, including data compiled by industry analyst Illion (formerly Dun and Bradstreet), to rank them according to annual revenue.
Among the exits from this year's list is surfwear icon Billabong, which once held the top spot for many years.
While Billabong will always remain an iconic Gold Coast brand with key operations located in the city, the company's headquarters are now in the US following a takeover by American giant Boardriders Inc earlier this year.
Mantra Group, the Gold Coast-born accommodation giant, is also absent from this year's list following its takeover by French hotels group Accor.
Amid the highs there have been lows with the past year proving difficult for some of the Gold Coast's top companies.
Online surf and action-wear retailer SurfStitch has been bumped off the list after falling into administration. It is now in the hands of New Zealand online group EziBuy.
Despite the changes at the top, Nick Robinson, Illion's director of data, analytics and insight, says the Gold Coast remains home to iconic Australian brand names and more recent fast-growing start-ups.
"The Top 50 list includes a diverse range of sectors and sizes, with a significant amount of $100 million-plus businesses," Robinson says.
"The broad range of industries that have decided to call Gold Coast home is a good sign of the region's vibrant business community.
"Southport appeared to be the main hub for business headquarters, closely followed by Surfers Paradise and Robina."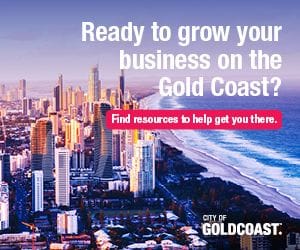 Another constant is the diversity of business enterprises that have made the grade and genuinely redefined the city's corporate landscape.
According to Bond University's head of entrepreneurship Dr Baden U'Ren, the changes in this year's list is evidence that the Gold Coast is making gains in retaining and attracting talent.
"The Gold Coast is increasingly seen as a desirable location to base a business," says U'Ren.
"The city's decision to lay fibre along the light rail corridor provides the digital connectivity to match that provided physically by the upgraded Gold Coast Airport and proximity to Brisbane, and we see a different breed of company choosing to call the Gold Coast home.
"With the war for talent a given in today's business environment, the natural beauty and emerging cultural scene see progressive organisations choosing to use location as a hiring tool.
"It also means locally developed companies are choosing to stay rather than chasing talent in the traditional commercial centres of Sydney and Melbourne."
The Gold Coast's cornerstone industries have always been property and tourism, while education is fast becoming the third major leg for the local economy.
While all three are represented in this year's list, the Gold Coast's top 50 companies reveal a more diverse picture.
The dominant group in this list is the retail and services sector, followed by property and construction. However, manufacturing comes a close third, led by the marine industry, engineering firms and specialist food producers.
Tourism comes in at fourth spot, confirming that the sands have shifted on how to view a typical Gold Coast business.
Gold Coast Mayor Tom Tate says economic momentum in the aftermath of the Commonwealth Games has primed the Gold Coast to expand its business base.
"There is about $30 billion in investment in the pipeline for our city of the next decade and we will continue to see investment in infrastructure creating new opportunities for entrepreneurs, business owners and investors," he says.
"I have always said that when the Gold Coast's economy fires, Queensland hums and that's what we are seeing right now with these top Gold Coast companies absolutely going for gold.
"It's an exciting time to do business on the Gold Coast and these top companies reflect the successful and upwards trend of confidence and investment in our city."
---
The countdown in is on. Don't miss when we reveal which other companies made the list throughout the week.

---
For nearly a decade now Australian domestic tourism has been a growing sector. Except for a little blip in 2009 Australians have been spending more and more every year on domestic travel and holidays. At the end of 2018 overnight spend from domestic tourists rose by 13 per cent to $72.7 billion. This is a growing sector showing no sig...

Read More...

With financial advice professionals licking their wounds following the Banking Royal Commission, it appears that now is the perfect time for a robot uprising. That is if you look to recent research which shows that 30 per cent of Australians would trust a robot to offer them financial advice. According to think tank Thinque this stati...

Read More...

A merger proposal involving two of Australia's leading car dealerships is revving up as boards seek to steer shareholders in opposing directions. Earlier this month AP Eagers (ASX: APE) made a scrip-for-scrip takeover bid for Automotive Holdings Group (ASX: AHG) which valued the smaller company at $635 million, but hype around the pro...

Read More...

The Australian Institute of Company Directors (AICD) has called the failure to reach an equality target "disappointing" with fewer than expected females appointed to ASX 200 boards in 2019. AICD today released the latest gender diversity statistics of Australia's ASX 200 companies, and progress appears to have stalled. F...

Read More...

Australian industrial hemp and medicinal cannabis company Elixinol (ASX: EXL) saw its revenue fall by 31 per cent quarter-on-quarter in the first three months of 2019, but the group has bounced back in April with a major US retail order. As the country's largest listed cannabis outfit with a market capitalisation of $639 million, Elix...

Read More...

Gilbert + Tobin are certainly no strangers to some of the largest Australian mergers and acquisitions (M&A). Most recently the company advised on the acquisition of business software company MYOB by KKR for $2 billion. So, when the firm says that the future is looking bright for M&A that's a fairly strong indication that t...

Read More...

With around a month to go until Creso Pharma (ASX: CPH) starts producing cannabis in its state-of-the-art Canadian facility to complement its existing production in Switzerland, the company has gained access to one of the world's largest economies. Last week Creso announced it had received approval to import its first medicinal c...

Read More...

National Australia Bank (ASX: NAB) has copped a $525 million cost to repay aggrieved customers in the wake of the banking Royal Commission. This $525 million after tax ($749 million before tax) bill accounts for increased provisions for NAB's customer-related remediation program and is expected to cut its 1H19 cash earnings by a whopp...

Read More...

Chinese demand for Australian products like skincare, vitamins, and produce is no secret but it seems that Australian cannabis manufacturers are now looking to the Asian giant for distribution. MGC Pharma has signed a distribution agreement with Chinese e-commerce import platform YuShop Global to sell the company's CBD and hemp-enhanc...

Read More...

Divided dental company Smiles Inclusive (ASX: SIL) has commenced legal proceedings against beleaguered founder Mike Timoney (pictured) alleging serious misconduct and breaches of the law. The action follows the substantial completion of an interim investigation into the conduct of the ousted former CEO who remains on the board along with ...

Read More...

What was heralded as Australia's largest-ever equity crowdfunded capital raise through Equitise is a long way from achieving its targets with just 60 days to go before the offer expires. In November, the country's leading online bookseller Booktopia announced it was offering 8.1 per cent of the business to investors with plan...

Read More...

Japan's Nippon Paint has made a $4.2 billion offer to acquire DuluxGroup (ASX: DLX) and the Aussie paint empire has given its unanimous thumbs up, urging shareholders to accept the deal. Nippon has offered to buy the company for a 100 per cent cash consideration of $9.80 per share which represents a substantial 27.8 per cent premium t...

Read More...

Bupa has come under fire from the Australian Competition and Consumer Commission (ACCC) for allegedly charging elderly residents thousands of dollars for services they never provided. The ACCC says Bupa Aged Care Australia made false or misleading representations to its aged care residents in 21 homes about services it did not provide or ...

Read More...

The rising number of Australians concerned with what they consume is causing chocolatiers to change their product offerings around Easter according to a report by IBISWorld. Whilst the anticipated Easter chocolate spend in Australia will continue to grow this year chocolatiers are being pushed to produce more premium and healthier Easter ...

Read More...

One of the world's largest banks will refund more than $3 million to Australian customers over losses from complicated fixed coupon structured products, following an investigation from the country's financial watchdog. The Australian Securities and Investments Commission (ASIC) put Citigroup under the microscope to examine ho...

Read More...

Retailers from supermarkets to bottle shops to fishmongers have geared up for a flurry of activity this week as shoppers hop into stores to stock up for Easter. Australian Retailers Association (ARA) executive director Russell Zimmerman says while many stores stock their shelves with Easter products just after New Year, the majo...

Read More...

One of Australia's only large-scale vegan cheese and dip manufacturers is gaining traction in retail, restaurant and export channels as it cuts a slice of the rapidly-growing market for plant-based foods. Development of the Gold Coast-headquartered brand Dairy-Free Down Under started in 2015, but it wasn't until March 2018 th...

Read More...

Serial entrepreneur Jock Fairweather's (pictured) incubator and co-working space Little Tokyo Two (LT2) has been placed into voluntary liquidation. The four-year-old project has apparently suffered from new competition in the space, leading Fairweather to announce the liquidation of the business. In a letter to supporters Fairweat...

Read More...

Comparison service iSelect has wound up in court after the Australian Competition and Consumer Commission (ACCC) alleged that its energy plan comparison service was misleading. The watchdog alleges that since November 2016 iSelect has claimed consumers using its website would benefit from iSelect comparing all plans available from its par...

Read More...

The materialisation of a mega-firm in the world of intellectual property is one step closer this morning as Xenith IP Group (ASX: XIP) supports a takeover from Australia's largest firm. The board of Xenith has confirmed that it unanimously backs the updated IPH (AX: IPH) offer of an implied value of $2.15 per Xenith share. Under t...

Read More...

The battle for control of intellectual property business Xenith IP Group (ASX: XIP) has more or less come to a close now that QANTM (ASX: QIP) has backed out of the ring. After QANTM's rival in the courtship of Xenith, IPH (ASX: IPH), increased its takeover bid Xenith gave QANTM until Thursday 11 April to match the bid. But today,...

Read More...

Joint venture partners of struggling dental practice Smiles Inclusive (ASX: SIL) are hopeful the current board upheaval could pave the way for an "amicable solution" to a problem they allege has cost around $20 million in lost profit share. Australian Aged Dental Care, which trades as Australian Mobile Dental Care, was one ...

Read More...

Althea now has more staff in London than Melbourne, with expectations its expertise from Australia will bring an advantage over large competitors who have traditionally dealt with easier operating environments. As a relative newcomer to the medicinal cannabis space that only supplied to four patients 11 months ago, Melbourne-based Althea ...

Read More...

Seven West Media (ASX: SWM) has today completed the sale of its 50 per cent interest in Yahoo7, with American communications giant Verizon picking up the business for $21 million. Seven now fully owns and operates all of its 'direct to consumer' digital products following the divestment of its share in Yahoo7. When Seven annou...

Read More...

Just one day after the soft announcement of a $10 billion takeover of Crown Resorts (ASX: CWN) by Las Vegas based Wynn Resorts the latter has terminated all discussions about the transaction. The American resort chain released a short statement on Tuesday (US time) saying that the sudden and early announcement of the potential takeover pu...

Read More...

Veganism may have dominated national headlines this week for controversial reasons, but there's no denying the lifestyle choice is gaining fast momentum. So much so that the future growth of the Australian meat and dairy industry is being called into question. A report by IBISWorld claims that rising veganism is threatening demand...

Read More...

Big data is more than just a buzz-term, it's how we quantify everything these days. From website interactions, to the productivity of employees and the nitty gritty of spending, proper data use is essential to guiding a business in the right direction. According to the Harvard Business Review, 48.4 percent of the Fortune 1000 comp...

Read More...

Voice-activated tech is quickly taking over our bedrooms, living spaces, and our smart phones, so it's no wonder that fast-food companies are getting in on the action. Domino's (ASX: DMP) has announced that it has partnered with Google to allow customers to place and track orders via the Google Assistant. Customers with a Goog...

Read More...

Crown Resorts (ASX: CWN) has confirmed it is in discussions with Wynn Resorts regarding a potential takeover of Crown. The proposal from Las Vegas-based Wynn is worth around $10 billion, and would involve a 50-50 cash-scrip deal with an implied value of $14.75 per share. The proposal is subject to due diligence and could change ...

Read More...

Australian cosmetics brand Napoleon Perdis has been given a second chance by a superfan of the company Livia Wang (pictured). Wang, a prominent personal shopper or 'daigou' legend for the Chinese market, and Henry Lee have saved Napoleon Perdis from liquidation. Creditors voted to support Wang and Lee's bid yesterday after...

Read More...