Staying informed is more important than ever as the situation unfolds with Covid-19. Stay tuned here for our live updates, and be sure to let us know what your business is doing to face this unprecedented challenge.
---
Queensland NRL teams to resume training

Queensland Premier Annastacia Palaszczuk has given teams in the state the green light to resume training ahead of a pencilled in season reopener on 28 May.
The Premier has told NRL chairman Peter V'Landys and the CEOs of the Broncos, Cowboys and Titans that they can get back onto the training ground.
"I said I was as keen as anyone else to see the NRL return and I meant it," the Premier said.
"The only condition was that it did not put our excellent work containing the spread of COVID-19 at risk and the Chief Health Officer advises that the NRL plan is workable."
Training can resume on the condition that further assurances about enforcing home-quarantine measures are given by the NRL.
Palaszczuk's decision means clubs will be given permission to travel across the Queensland border to play because they are working, so long as they are quarantined.
"First round games will be played in Queensland and of course I put in a bid for a local grand final and we all look forward to hosting the State of Origin," the Premier said.
Updated at 4:26pm AEST on 1 May 2020.
---
Victorian business support grants expanded to companies below payroll tax threshold

The Victorian Government has today announced its $10,000 Business Support Fund grants will be expanded to smaller companies than before, although sole traders covered by JobKeeper still won't be eligible.
The $500 million fund was announced on 23 March as part of a $1.7 billion stimulus package, and to date more than $150 million has been paid out to businesses across the state.
The second phase of support will be expanded to businesses with a wages bill less than the payroll tax threshold of $650,000 who are participating in the Commonwealth JobKeeper program, regardless of the sector they operate in.
Businesses who applied for Business Support Fund payments but were initially not eligible based on their sector classification will be contacted by the Department of Jobs, Precincts and Regions and do not have to submit a new application.
Businesses that have not previously applied for a grant due to their sector classification are encouraged to make an application for a grant at business.vic.gov.au when applications for the expanded group open in coming days.
The government has provided further support for small and medium businesses through the Commercial Tenancy Relief Scheme which provides a six-month moratorium on evictions and allows businesses to negotiate rental waivers or deferrals with their landlords relative to their lost income.
"The sectors hit hardest and fastest by the coronavirus pandemic received important support through the fund, and now we're moving to the second phase to help others doing it tough," says Minister for Jobs, Innovation and Trade Martin Pakula.
"These expanded grants and our support through the Commercial Tenancy Relief Scheme are all about helping businesses survive through to the other side of the crisis and keeping as many people as possible in work," says Minister for Small Business Adem Somyurek (pictured).
Updated at 4:30pm AEST on 1 May 2020.
---
Government to make early decision on relaxing restrictions

Australians have "earned an early mark" in the battle to contain COVID-19 according to Prime Minister Scott Morrison, with plans to make a decision on 8 May about easing restrictions.
"Today the National cabinet agreed to bring forward our consideration of the decision on relaxing decisions to next Friday," the PM said.
"Australians have earned an early mark through the work that they have done...our plan has been to get the virus under control and to ensure that we can contain it."
He said 11 of the 15 conditions needed for relaxing social distancing restrictions have been met, but one of the key outstanding issues was the matter of COVIDSafe app downloads.
"There are currently over 3.5 million downloads and registrations of the COVIDSafe app, and there needs to be millions more," he said.
"As I explained it the other day, it's like not putting on sunscreen to go out into the blazing sun."
"We need that tool so we can open up the economy, and that's why it's so important. So if you haven't downloaded the app yet, download it."
Morrison was reluctant to highlight any specific industries where easings might take place.
"We're also through my cabinet, working directly with industry sectors about what mitigations can be put in place in workplaces. So it's not just about whether an activity can be reopened. It's how it can be reopened," he said.
"People will be very familiar with the full range of restrictions that were put in place some weeks ago, and they're all obviously being reviewed and they're being reviewed both in terms of the health mitigations that would need to be put in place if they were to be opened, but looking at the economic opportunities that extend to those particular activities as well."
---
NT to relax gathering restrictions from Friday, sets date for restaurant reopenings
---
The Prime Minister also announced an additional $205 million would be going to the aged care sector through one-off payments to facilities all over the country.
The funds will be aimed at helping centres deal with the extra costs incurred through dealing with the coronavirus crisis, taking the total funds dedicated to the sector up to $850 million.
Providers in metropolitan areas will get a $900 support payment per occupied bed, while in regional areas providers will get a 50 per cent lift on that to $1,350 in recognition of the higher costs they tend to have.
Chief Medical Officer Brendan Murphy added New South Wales and Tasmania were now the only states or territories where the numbers of new cases were significant enough to model an effective reproduction rate (ERR) for the virus.
"Our case numbers are so low now that we can analyse each case, each cluster, and get really detailed epidemiological information on what's happening," he said.
"We needed eeded a well prepared health system with good surge capacity, with enough ventilators and an ICU expansion capacity. All of those are in place.
"Personal protective equipment (PPE) was a big issue - very pleasing to say that we now are very clear that we have enough masks. That's a great thing after all the issues we've had with masks and making sure we can bring in sufficient supplies."
"We're still doing some work to be absolutely confident about other elements of PPE but we've got good confidence and those supply lines are now being restored."
There have been 12 new cases (9 NSW, 3 VIC) reported in Australia today, but 25 recoveries have been recorded meaning there are now 931 known active cases nationwide.
ACT became the first territory or state in Australia to declare no active cases yesterday, and has again reported no new cases today as has Queensland.
The Northern Territory now only has three active cases and hasn't reported a new case since 6 April. As a result, the territory has the most aggressive restriction relaxation plan in Australia.
If South Australia reports no new cases later this afternoon, it will be the ninth consecutive day without a new positive COVID-19 test in the state.
Updated at 2:19pm AEST on 1 May 2020
---
More than 1,800 NSW businesses step up to fill medical supply chain

The New South Wales Government's call for assistance from local businesses to fill the medical supply chain and build a personal protective equipment (PPE) stockpile has received a resounding response.
More than 1,800 businesses from across NSW have put their hands up to help protect vulnerable workers and produce critical PPE items during the COVID-19 pandemic.
To date the NSW Government has engaged with more than 1,600 businesses so far, and ordered items including face masks, shields, hand sanitiser, disinfectants, gloves, surgical gowns and paper products through the Emergency Supplies portal.
"We've received an overwhelming response to our call for assistance to meet demand for these key protective products, which prevent the spread of COVID-19," NSW Premier Gladys Berejiklian said.
"I'm proud so many local suppliers and manufacturers have acted quickly to source or produce equipment that protects our emergency and frontline medical workers serving our community in this time of urgent need."
More than 20 per cent of the 1,800 businesses listed on the Emergency Supplies portal are from regional NSW.
"We know businesses in regional NSW are struggling, having dealt with drought, bushfires and now COVID-19," NSW Deputy Premier and Minister for NSW Industry and Trade John Barilaro said.
"However, people in the bush are resilient and resourceful and that's never been more evident than now as companies re-purpose their product line to provide medical and cleaning products, to help during the COVID-19 crisis."
The NSW Government has now launched a new Emergency Supplies portal for industries requiring emergency PPE that will connect suppliers with those in need.
Local governments and industry can access local PPE suppliers by visiting buy.nsw and businesses can still register their interest to supply.
Updated at 2:06pm AEST on 1 May 2020.
---
Helloworld sales plummet 95 per cent

After losing almost $400 million in market capitalisation since the start of the year, tourism deal provider Helloworld (ASX: HLO) has today revealed a clearer picture of the damage wrought to its business by COVID-19.
The massive hit of border closures and social distancing have meant revenues from travel sales and operations are now at 5 per cent of their previous levels before the crisis.
It's a state of affairs the Melbourne-based company expects will continue until at least September.
But at the same time the company has managed to drastically cut its net monthly operating expenditure from $23 million to $2 million, largely the result of standing down 1,050 staff around the world.
Helloworld had initially planned to stand down 1,300 people and make 275 redundancies, but the JobKeeper package in Australia and the Wage Subsidy allowance in New Zealand appear to have softened the blow of a paralysed travel market.
"Since the introduction of JobKeeper in Australia, the Company has been able to re-engage with employees and as at today, HLO has over 560 personnel working in the business in Australia, New Zealand and elsewhere, many on reduced hours," the company said.
Despite this improvement, revised office rental terms and revisions to other contractual arrangements with commercial partners, Helloworld expects to incur cash losses of $1.5-2 million per month for the next six months, moving to a break-even position in Q2 FY21 and towards a small profit in the second half of FY21.
Investors were encouraged by the prediction, with shares rising 3.72 per cent to $1.81 each this morning.
The group has $150 million in total cash on hand plus $10 million worth of existing debt debt facilities, while HLO will also be among trying to claw back $3.7 million owed by Virgin Australia (ASX: VAH), now in voluntary administration.
Helloworld also announced it expects to see the reopening of the domestic travel market by September 2020 and of the trans-Tasman markets in October or November 2020. This follows recent announcements from Emirates and Etihad that it could take until 2023 for passenger demand to return to pre-crisis levels.
"HLO does not expect mid to long haul international outbound travel in the corporate or leisure markets to resume with any material volume until 2021 and a full return to past levels will be conditional upon a vaccine or cure for COVID-19 having been developed and widely distributed," the company said.
"HLO has sufficient liquidity to maintain operations for a period of 12 months or longer and is not intending to undertake a capital raising at this point in time.
"HLO and members of our agency networks in Australia and New Zealand are processing tens of thousands of refunds for travel booked with our supplier partners. Helloworld and its member agencies are charging the agreed cancellation fees at the time of the original booking."
Updated at 11:06am AEST on 1 May 2020.
---
Retailers and workers develop COVID-19 retail recovery protocol

The same organisations that pioneered the commercial tenancies code have today announced a Retail Recovery Protocol for COVID-19, with backing from the country's largest private sector trade union.
The protocol is designed to give confidence to the community that retailers and shopping centres will continue to follow stringent public health guidelines as current restrictions are gradually eased.
It is a document that was jointly developed and agreed upon by the Shopping Centre Council of Australia (SCCA), the National Retail Association (NRA), the Shop Distributive and Allied Employees Association (SDA), the Pharmacy Guild of Australia (PGA) and the Australian Retailers Association (ARA).
Key principles guiding the consistent, practical and public health-led document include prioritising public health and safety to protect people against infection, compliance with public health guidelines, working with governments and public health authorities, and helping to prevent the spread of COVID-19.
Based on the 'limits on public gatherings' announced by National Cabinet in late March, the Protocol outlines 10 key actions that retailers and shopping centre could take:
Making alcohol-based hand sanitiser at key locations such as store entrances, buildingentrances, customer service desks and food courts.
Increasing frequent cleaning and disinfecting of regularly used objects and hard surfaces (e.g. payment registers, ETFPOS machines, hand-rails, bathroom door handles, shelves, shopping trolleys, counters and benches, food-court tables, staff-rooms) and other key hygiene measures (e.g. waste disposal).
Facilitating and encouraging social distancing guidelines in accordance with Government or public health authority directions, which is currently a distance of 1.5m. Actions could include signage 'reminders', one-way queueing, and ground markings (e.g. stickers or tape) for queueing.
Ensuring public gathering limits in accordance with Government direction are adhered to, which is currently no more than one person per 4m2 in stores (inclusive of staff), can be maintained. Actions could include regulating access points, monitoring customer counts at relevant entrances, and displaying signage.
Promoting contactless transactions such as 'tap and go' instead of cash for payments, facilitating distancing at counters and benches, and staff wearing disposable gloves when they are handling objects and money.
Monitoring and encouraging customer adherence to relevant public health guidelines by security guards and other personnel, which may also include Police visits to shopping centres.
Continuing to focus on the community's access to essential services such as supermarkets, pharmacies and health and medical facilities, especially for vulnerable people.
Daily check-ins with employees on their well-being, ensuring employees and contractors are properly trained and have access to relevant information and personal protective equipment (PPE). These check-ins will include monitoring customer behaviour to ensure retail workers are being treated with respect - abusive and violent behaviour towards retail workers will not be tolerated.
Fostering open and frequent communication between shopping centre management and retailers, including to alert each party to any Government or public health authority directive, to assist authorities when required, and continue to release information and guidance to employees and customers about good hygiene advice.
Maintaining relevant essential safety measures such as air-handling systems, exit doors, emergency power supply, smoke alarms, sprinkler systems and fire-isolated stairs.
The SCCA, NRA, SDA, PGA and ARA have also called on Australians to treat retail workers with respect while they continue to serve and ensure the community can access essential and other retail goods and services.
"As more people return to shopping centres, we want to assure the community our industry is working hand-in-hand to ensure that strict public health guidelines are followed and that we provide a safe, healthy and secure environment," says Shopping Centre Council CEO Angus Nardi.
"Retailers have made an enormous effort to protect staff and shoppers, working tirelessly to create a safe and healthy in environment through the lockdown period and now as most businesses prepare to reopen and serve their customers," adds Australian Retailers Association CEO Paul Zahra.
"This protocol provides the clarity and consistency that retailers are looking for at this time around best-practice."
National Retail Association CEO Dominique Lamb says as more retail stores start to reopen, which will see a surge in customer demand, the community should have confidence their health and safety is a priority for retailers including how they purchase goods and interact with staff.
Shop, Distributive and Allied Employees Association national secretary Gerard Dwyer highlights the importance of protecting retail workers and customers.
"As retail workers continue to be on the front-line serving the community, it is critical that they have a safe working environment and that public health protocols are in place to protect them and their customers," says Dwyer.
"We will continue to work closely with the shopping centre industry to ensure a united and collaborative approach," adds Pharmacy Guild of Australia national president George Tambassis.
Updated at 10:01am AEST on 1 May 2020.
---
NT to relax gathering restrictions from Friday, sets date for restaurant reopenings

Some gathering restrictions are set to be relaxed in the Northern Territory over the next two months, with the first stage of adjustments to come into play from Friday 1 May.
The move by the NT Government makes the Territory the first jurisdiction in Australia to commence relaxing restrictions.
From noon this Friday stage one set of adjustments will start allowing Northern Territorians to engage in simple and safe outdoor activities where physical distancing can be maintained at all times.
This includes:
Personal gatherings including outdoor weddings and funerals.
Playgrounds, parks and campgrounds outside biosecurity areas.
Public swimming pools, lagoons and water parks.
Outdoor sports where physical distancing can be maintained including golf and tennis as well as training outdoors.
Go fishing, boating, and sailing with other people.
From noon on Friday 15 May further restrictions on visiting bars, public indoor spaces, and shopping centres will be relaxed including:
Shopping centre food courts.
Restaurants, cafes, and bars for the consumption of food excluding gaming areas.
Organised outdoor training activities for sport teams without physical contact.
Beauty therapy salons for non-facial services such as nails, massage and tanning.
Gymnasiums.
Public libraries.
Places used for religious worship including indoor weddings and funerals.
To reopen a venue in the NT a COVID-19 safety plan must be completed, and health officers will be conducting compliance checks.
From noon, Friday 5 June, the two-hour time limit will be removed and restrictions will be eased on further indoor activities, including:
Officiating, participating and supporting the playing of team sports such as football, basketball, soccer and netball
TABs, and all licensed gaming venues.
Any cinema or theatre, concert hall, music hall, dance hall, nightclub or any other similar entertainment venue in approved configuration.
Previously restricted services at a place that provides beauty therapy, and/or cosmetic services including facial care.
All businesses, facilities and services previously restricted can now resume ensuring adherence to key principles.
By 5 June all Territory businesses, services, facilities and organisations should have their own COVID-19 Safety Plan.
The decision to relax restrictions comes as the Northern Territory has not reported a new case of COVID-19 since April 6 and has the lowest number of cases out of any state or territory in Australia.
There have been 28 confirmed cases of COVID-19 in the Northern Territory since the outbreak began, with only three active cases remaining in the territory.
Updated at 3:21pm AEST on 30 April 2020.
---
Active COVID-19 cases fall to zero in ACT

The Australian Capital Territory (ACT) has achieved a national milestone today after announcing it no longer has any known active cases of COVID-19.
Since the pandemic began the territory has had three deaths from the coronavirus, but the remaining 103 people who tested positive have now recovered and have been released from self-isolation.
ACT Chief Health Officer Dr Kerryn Coleman welcomes the news but cautions the community that the pandemic is still ongoing.
"Today marks the first time in seven weeks our territory has no active cases of COVID-19 and this is because of the strong work the community is doing to stop this virus," says Dr Coleman.
"I want to thank you for practising physical distancing and making these huge changes to your daily life. Today's news is exactly why we have put these measures into place.
"However, it is important to stress that we should still protect the good work we have done. Please continue to follow ACT Health directives and practise good hygiene as we continue help fight this virus together."
She says tomorrow will mark one week since the territory government expanded testing criteria to help get a better view of the situation in the community.
"Even though we have no active cases at the moment, it's vitally important that we continue testing as many people with symptoms as possible to know the most accurate representation of COVID-19 within the ACT community," she says.
"I ask everyone who is showing symptoms, or believes they may have symptoms, to get tested as soon as possible at either the drive through testing facility at the EPIC Showground, at the walk-in clinic at Weston Creek, or by contacting their general practitioner.
"We are in an excellent position in the ACT and we have the capacity to test anyone who has symptoms, regardless of if they were in contact with people who had COVID-19 or not."
All people who are tested are required to self-isolate until they receive a negative test result.
The news comes after South Australia yesterday reported no new daily cases of the virus for the seventh straight day. This has been followed up today with another day of no new cases in the state.
"There's 438 cases of COVID-19 that have been diagnosed in South Australia, but only 14 active cases - 96 per cent of people have recovered," says SA Chief Public Health Officer Nicola Spurrier.
"We have no patients now in South Australia in intensive care. There are three people in hospital and that's one less than yesterday."
No new cases were reported today in Queensland, Western Australia or the Northern Territory, where the territory government has set the wheels in motion for easing restrictions with a roadmap to recovery. One new case has been reported in Tasmania today, along with seven in Victoria and two in NSW.
There are now 944 reported active cases of COVID-19 in Australia, while 5,717 have recovered and 91 people have died as a result of the virus.
Updated at 2:58pm AEST on 30 April 2020.
---
Mesoblast ramps up trials for COVID-19 treatment

A regenerative medicine company from Melbourne was in the limelight last week after its treatment addressing the leading cause of death from COVID-19 infections led to a "remarkable" reduction in mortality amongst a small group of patients in New York.
Mesoblast's (ASX: MSB) stem cell treatment from bone marrow aspirate allowed nine (75 per cent) out of 12 patients suffering from acute respiratory distress syndrome (ARDS) to come off ventilators, compared to an average rate of 9 per cent for hospitals in the city.
Now the company is taking its trials of the stem cell therapy remestemcel-L up a notch after announcing a a Phase 2/3 randomised, placebo-controlled trial across more than 20 medical centres in the US.
Enrolments have begun with plans to bring 300 patients into the trial within three to four months, although interim analyses are planned which could result in stopping the trial early for efficacy or futility.
"There are limited treatment options for ventilator-dependent patients with acute respiratory distress syndrome, the principal cause of mortality in COVID-19 infection," says Mesoblast chief executive and founder Silviu Itescu.
"Based on the encouraging initial results of remestemcel-L treatment under emergency compassionate use in New York, there is an urgent need to execute this robust randomised placebo-controlled trial in order to definitively determine whether this cell therapy can reduce the mortality of patients with COVID-19 ARDS on ventilators."
---
UQ COVID-19 vaccine shows "potent protective response" in early tests
---
Patients in the trial will receive either two intravenous infusions of remestemcel-L within five days or placebo on top of maximal care. Two key outcomes to be measured will be rates of all-cause mortality and the number of days off ventilator support.
"The promising initial results using remestemcel-L in the emergency compassionate use protocol create an imperative for an appropriately-sized definitive randomised controlled trial," says Mesoblast chief medical officer Dr Fred Grossman.
"We believe the central mechanism by which remestemcel-L modulates the inflammatory process provides a compelling rationale between these results in COVID-19 ARDS and other inflammatory conditions where the cell therapy has shown clinical benefits."
The trial will be conducted in collaboration with the Cardiothoracic Surgical Trials Network, which was established by the United States National Institutes of Health's National Heart, Lung and Blood Institute as a flexible platform for conducting collaborative trials.
Mesoblast holds an Investigational New Drug (IND) application cleared by the United States Food and Drug Administration (FDA) for use of remestemcel-L in the treatment of patients with COVID-19 ARDS, and will provide investigational product of remestemcel-L for the trial."
Related story: Mesoblast treatment achieves "remarkable" results for critical Covid-19 patients
Updated at 11:16am AEST on 30 April 2020.
---
Woolworths Group flags $340m hit from COVID-19 costs and pub closures

After Coles Group (ASX: COL) reported a a 12.9 per cent rise in third quarter sales yesterday, rival grocery and drinks purveyor Woolworths Group (ASX: WOW) has reported a similar jump in the first three months of 2020.
Woolworths reported an 11.3 per cent rise in sales to $11.17 billion for its Australian supermarkets, while the percentage increase was even more pronounced for its Countdown stores in New Zealand, up 14.8 per cent at $1.93 billion.
After a slow start to the quarter, the company's Endeavour Drinks business - known for such brands as Dan Murphy's and BWS - saw very strong sales growth in March as Australians drowned their sorrows in response to the crisis.
But the boom times have come at a cost which is unlikely to go away any time soon, while sales across the group have moderated in April with food sales growth in the mid-single digits and drink sales growth back to pre-coronavirus levels.
WOW has today flagged incremental costs of $220-275 million for the fourth quarter relating to the temporary employment of approximately 22,000 new team members, additional warehouse capacity, and scaling up online, as well as ongoing security, cleaning and personal protective equipment (PPE) costs.
The group's hotels business has taken a hit as well after social distancing rules meant licensed venues needed to be shut down. WOW expects its 500-plus hotels will continue to run at a total monthly loss before interest and tax of $30-35 million, as they have been in March and April as well.
If pubs remain closed for May and through June, this would equate to a loss of at least $120 million, taking the total negative hit from COVID-19 to $340 million for FY20 in a best case scenario.
Woolworths Group CEO Brad Banducci says the last four months have been one of the most challenging periods in the company's history.
"Our team is doing an incredible job of responding to these unprecedented challenges and I want to thank them for their amazing efforts," he says.
"I am proud of the way we have all supported each other with humanity and a commitment to doing the right thing. The COVID-19 crisis is far from over, but we are hopeful that we are now settling into a 'new normal' and are confident that we will get through this together.
"Group sales growth for the quarter was strong across all businesses apart from Hotels following the mandatory closure due to Government restrictions in late March."
He says pantry loading and consumers eating more at home have been the drivers of material increases in food sales since late February.
"Endeavour Drinks sales also surged towards the end of the quarter. While already trading well in January and February, BIG W's sales growth also accelerated in March, although the sales mix shifted towards lower-margin everyday needs and leisure.
"Sales and safety were supported by a material cost investment in team hours, supply chain and personal protective equipment (PPE).
"Our team have played a critical role during these unprecedented times and while the outlook for the rest of the financial year is uncertain, we remain in a strong operational and financial position."
The group also announced three Big W stores had been closed in the quarter as part of an ongoing restructuring of the discount change, while the AFR reported yesterday suppliers were told a fourth store would be closed at Calamvale in Brisbane.
Updated at 10:04am AEST on 30 April 2020.
---
WA prepares hospitality for return to business

The path back to reopening cafes, restaurants, venues and bars seems shorter than ever in Western Australia with the announcement of a mandatory COVID-19 hygiene training course.
Once restrictions are lifted the state government will only allow hospitality businesses to reopen if every employee has successfully passed assessment.
Based on state and federal health directives regarding COVID-19, the 'AHA Hospitality & Tourism COVID-19 Hygiene Course' will see employees understand COVID-19 and venue restrictions and learn about how to avoid cross contamination and effective cleaning & sanitising procedures.
The course is two-tiered, with all staff required to successfully complete the first component, and managers and supervisors required to complete the second, more advanced aspect.
Every venue must have a staff member with more advanced accreditation on shift at all times, as the venue's dedicated hygiene officer.
Businesses will also have to display signage that the venue is compliant with all conditions.
Tier 1 of the course is available for completion now via www.hospitalityhygiene.com.
The more advanced second tier will be made available on Wednesday, May 6, 2020.
WA Premier Mark McGowan says this course will ensure businesses are prepared for reopening and are safe for customers to visit.
"While we're not there yet, we need to make sure our businesses are prepared," says McGowan.
"This mandatory, specialised course will ensure that every single worker employed at a WA hospitality business has the skills and knowledge to protect themselves, their colleagues and their customers from COVID-19.
"WA has experienced some encouraging results of late because we're doing all we can to combat the virus and this Government will continue to do our best in supporting the local economy as we work towards a recovery."
Western Australia reported just one new confirmed case of COVID-19 today, bringing the state's total to 551.
Updated at 4:47pm AEST on 29 April 2020.
---
PM says COVIDSafe app "the ticket" to easing restrictions

Every Australian is familiar with "Slip! Slop! Slap!" to stay sun-safe when they want to go outside. Now Prime Minister Scott Morrison wants the public to view the COVIDSafe app in the same way if they want to see the sunlight of a liberated economy.
The PM has today thanked the 2.8 million Australians who have so far downloaded the COVID-19 tracing app, claiming its downloads will be "the ticket to ensuring that we can have eased restrictions".
To be effective, around 40 per cent of the population needs to use the app, or around 10 million people.
"I'd ask for millions and millions and millions more to do the same thing - this is an important protection for a COVID-safe Australia," the PM said in a press conference this morning.
"If you downloaded the app, thank you very much. Convince two or three more people that haven't downloaded the app to do the same thing."
"I would liken it to the fact that if you want to go outside, when the sun is shining, you've got to put sunscreen on. This is the same thing; Australians want to return to community sport, you want to return to a more liberated economy and society."
He said claiming success after "just having a low number of cases" would not be good enough, and the country still needed to have the protections in place to enable Australians to go back to "as normal a life and economy as possible".
"We don't want to just win the battle against COVID-19 but lose the broader conflict when it comes to our broader economy and the function of our society. That's why we remain focused on the road ahead."
He added more than 800,000 JobSeeker claims have now been processed, and is likely to be well over that by the end of today.
The Prime Minister's plea to get Australians using COVIDSafe comes as 15 new cases of COVID-19 are confirmed nationally, bringing the total number of confirmed cases to 6,744.
There has been one new death (89 in total) and 10 recoveries confirmed today, meaning 5,640 people have recovered from the coronavirus.
Mental health update
A national mental health crisis has also been flagged today, with National Mental Health Commission CEO Christine Morgan saying there has been a spike in distress and anxiety levels across the population.
This is exemplified by a 40 per cent increase in contacts to mental health organisation Beyond Blue.
Despite more Australians reaching out to these types of organisations Morgan says there has actually been a decrease in the use of mental health services overall, which can be attributed largely to Australians being reluctant to leave the house to visit a psychologist or psychiatrist.
To combat this Morgan is encouraging mental health service providers to implement telehealth into their practice to enable patients to attend appointments from home.
She said the percentage of psychologists using telehealth has now increased to above the 50 per cent mark.
Updated at 11:35am AEST on 29 April 2020.
---
Bauer Media stands down staff and suspends print of Australian titles

Approximately 70 staff at Bauer Media will be stood down as the publisher temporarily suspends the publication of a number of titles due to the COVID-19 financial crisis.
The publisher says the impact of COVID-19 in Australia and the correlated decrease in advertising revenue leaves Bauer Media with no other choice.
Titles affected will maintain a digital presence and print publication will resume once the trading environment improves.
"These are unprecedented times," Bauer Media Australia CEO Brendon Hill said in a meeting with staff today.
"The COVID-19 crisis and the strict measures being taken to control it are having a profound impact on the Australian economy and any business that operates in it.
"This has led to a sharp decrease in advertising revenues in Australia over the short term and we have had to reshape our organisation accordingly."
Bauer Media's announcement comes just days before the group is due to settle the delayed $40 million acquisition of Seven West Media-owned (ASX: SWM) magazine publisher Pacific Magazines.
The decision also follows the German-based media company's announcement earlier in April that it has discontinued its publishing business in New Zealand.
Bauer Media NZ published entertainment, lifestyle and current affairs titles including the NZ Listener, Woman's Day, New Zealand Woman's Weekly, North and South and Next, along with a digital network.
EY was appointed to work with Bauer New Zealand to facilitate an orderly wind-down of the business.
The collapse of the New Zealand business was a casualty of the NZ Government's decision to move into Level 4 COVID-19 restrictions, resulting in magazine publishing being suspended.
"We understand the New Zealand Government's decision to move to COVID-19 Level 4, but it has put our business in an untenable position," said Hill.
"Publishing in New Zealand is very dependent on advertising revenue and it is highly unlikely that demand will ever return to pre-crisis levels."
Never miss a news update, subscribe here. Follow us on Facebook, LinkedIn, Instagram and Twitter.
Business News Australia
---
Evidence-based report shows "Roadmap to Recovery" from COVID-19

More than 100 researchers from Australia's Group of Eight (Go8) Universities have prepared a report outlining two possible approaches to recovery from COVID-19.
The two options proposed are elimination or controlled adaption, both of which have been assessed by the taskforce in their "Roadmap to Recovery" report that has was presented to the Federal Government on 27 April.
Taskforce co-chair Professor Shitij Kapur, Dean of Medicine at the University of Melbourne, says the report makes recommendations not just for social distancing options, but for the ethical framework, the pre-requisites for long-term success and the imperatives in implementation
"The report differs from the hundreds of articles and opinion pieces on COVID-19 because it specifies the evidence on which it is based, and it was produced by researchers who are experts and leaders in their area, and it engaged the broadest range of disciplines from mathematicians, to virologists, to philosophers," says Professor Kapur.
The taskforce was also co-chaired by Go8 chief executive Vicki Thomson, who says the report's focus is vitally dual, focusing both on the nation's health and the economy.
"Understanding that the Government had already ruled out the so-called 'let it rip' herd immunity option, our researchers concluded, and clearly set out, that there were two viable options to move Australia forward," says Thomson.
"We hope that what we have provided will now greatly assist the Government as it wrestles to work through how best to take Australia forward with this decision due in mid-May.
"It is not the Go8's job to set policy. Our role is to ensure Government receives the best advice available. The complex and difficult role of setting policy belongs to Government."
The two different strategies put forward call for different levels of community acceptance and understanding, and can be summarised by the following points:
Elimination Strategy:
Continuation of the lock-down further than mid-May in certain jurisdictions, likely by another 30 days while waiting for cases from local sources to fall to zero and remain at that level for a few weeks;
More extensive testing and contract tracing;
Advantage of this approach is there are likely to be fewer infections, hospitalisations and deaths; and
It is likely to create a higher psychological sense of safety allowing for more vigorous economic
recovery.
Controlled Adaption(Suppression):
Gradual relaxation of restrictions and adaptive relaxation of social distancing as early as mid-May;
Minimal level of ongoing infections that can be managed within the health system;
There is a risk infection could spike and lead to surges, requiring the re-imposition of strict social distancing measures as has occurred in Singapore; and
The difficulty of predicting how confident the public will feel when restrictions are lifted may impact the resumption of economic and social life.
Health Minister Greg Hunt says he is pleased so many Go8 experts have worked on the report, which he notes will help and guide inform decision-making.
"I realise that many of you are giving up weekends and holidays to make this happen. Australia needs its best minds to work together for the benefit of all Australians now," says Hunt.
"I look forward to your outputs in the next two weeks. As you would imagine the Government is also doing deep thinking and policy work on not just the process of flattening the curve of infections but also the road out.
"Your work will both help inform, guide and where necessary challenge our ongoing work, and for that I am deeply thankful."
Click here to see the full report.
Updated at 10:10am AEST on 29 April 2020.
---
UQ COVID-19 vaccine shows "potent protective response" in early tests

Early pre-clinical testing has shown the University of Queensland's (UQ) COVID-19 vaccine candidate has been able to raise high levels of antibodies that can neutralise the virus.
UQ has been tasked by the Coalition for Epidemic Preparedness Innovations (CEPI) to develop a vaccine against the novel coronavirus, and is collaborating with the Peter Doherty Institute to demonstrate and understand its immune response.
UQ project co-leader Professor Paul Young says the results are an excellent indication the vaccine has worked as expected.
"This is what we were hoping for, and it's a great relief for the team given the tremendous faith placed in our technology by CEPI, Federal and Queensland Governments and our philanthropic partners," says Professor Young.
"We were particularly pleased that the strength of the antibody response was even better than those observed in samples from COVID-19 recovered patients."
University of Melbourne Professor Kanta Subbarao, from the Doherty Institute, tested samples provided by the UQ team and found high levels of antibodies capable of neutralising infection by the live virus in cell culture.
"This is a very important finding because similar immune responses with SARS vaccines in animal models were shown to lead to protection from infection," Professor Subbarao.
These results, along with the collaboration with Viroclinics Xplore in the Netherlands, keeps the UQ vaccine's accelerated timeframe on track.
Joint UQ project leader Dr Keith Chappell says the team had decided early on that ensuring a robust package of pre-clinical and safety data was critical before initiating a clinical trial, and they hope to have those results in early June.
"Viroclinics Xplore is investigating in more detail the vaccine's ability to protect from direct challenge by the live virus in multiple animal models, and without this partnership this just wouldn't have been possible in this time frame with the capabilities we have here in Australia," says Dr Chappell.
The group recently announced a collaboration with Cytiva to enable key manufacturing activities and discussions are ongoing with other commercial entities.
Program director Professor Trent Munro says every day matters in the race to bring this science forward, and while there were no guarantees of success, the support received to date is letting the team move at an unprecedented speed.
"When you start combining clinical readiness with scale-up manufacturing, the costs quickly escalate and our primary goal here was to try and break down the financial constraints as much as we could," says Professor Munro.
Other commercial partners include Lonza, Thermo Fisher Scientific and Syneos Health, and the team has also been given access to key adjuvant technology from CSL/Seqirus, Dynavax and GSK.
Updated at 9:34am AEST on 29 April 2020.
---
JobKeeper payment extension granted

The Federal Government has extended both the time to enrol for the JobKeeper program and the payment date for the first two fortnights.
Businesses can now enrol in the program until 31 May 2020, extended from an initial cut-off date of 30 April.
If you enrol by 31 May you will still be able to claim for the fortnights in April and May, provided you meet all the eligibility requirements for each of those fortnights. This includes having paid your employees by the appropriate date for each fortnight.
Further, for the first two fortnights of the program (30 March to 12 April and 13 April to 26 April) the Government will accept the minimum $1,500 payment for each fortnight has been paid even if it has been paid late, provided it is paid by 8 May.
If you do not pay your staff by this date, you will not be able to claim JobKeeper for the first two fortnights.
Businesses can enrol and claim for JobKeeper earlier if they choose. For example, businesses can enrol by the end of April to claim JobKeeper payments for the two fortnights in April.
The Australian Small Business and Family Enterprise Ombudsman Kate Carnell has welcomed this development, saying it will be welcome relief for struggling business owners.
"Small businesses now have extra time to deal with cash flow pressures as a result of any delays with their financial arrangements," says Carnell.
"It is especially critical now that those small businesses that had chosen not to apply for JobKeeper because they were worried they couldn't pay their staff by April 30, do so now."
Updated at 12:27pm AEST on 28 April 2020.
---
Home upgrades a boon for Temple & Webster, Bunnings, Officeworks

Today's working from home (WFH) reality has driven a surge of activity for online furniture retailer Temple & Webster (ASX: TPW), as well as bricks-and-mortar icons such as Bunnings Warehouse and Officeworks.
TPW shares surged 16 per cent this morning to $3.98 each after the company reported year-to-date revenue (1 January to 24 April) was up a whopping 74 per cent.
The e-commerce group has played a role in helping people set up their homes as multi-purpose spaces, including spaces for work and exercise.
"Being an online-only business, we can scale quickly and are responding to the increased demand by expanding our customer service team," says Temple & Webster CEO and co-founder Mark Coulter.
"The team has done an amazing job in meeting the needs of our customers during this period, while maintaining our high levels of customer satisfaction, all while working from home.
"While the current global situation makes it hard to predict what will happen in the short term, we remain bullish about the longer-term shift from offline to online driven by changing customer preferences and demographics."
TPW emphasises it is profitable and cash flow positive, with a capital light business model and a debt-free balance sheet with a current cash level of $20 million.
Home upgrades were also a key driver for growth for certain subsidiaries of Wesfarmers (ASX: WES), which provided an encouraging market update today for Bunnings and Officeworks.
The two traditionally offline retail chains have enhanced their digital offerings while responding to the substantial increase in online sales. This includes implementation of Drive & Collect to enable contactless carpark collection.
Some Bunnings stores in New Zealand remain closed in line with the country's stricter measures against Covid-19, but in Australia the business along with Officeworks has experienced significant demand growth.
This has been sparked by customers and their families spending more time working, learning and relaxing at home.
However, given the disruption to usual customer shopping patterns and potential future changes to government measures, Wesfarmers has expressed uncertainty about whether these higher levels of sales growth will continue for the rest of FY20.
Unlike Temple & Webster, WES shares only rose 1.36 per cent this morning to $38.13, which may have to do with a more sobering reality at the company's Kmart and Target stores.
Three Kmart locations have been turned into 'dark' stores to support a growing online business, and sales growth at both Kmart and Target was broadly in line with with the levels achieved in the first half of the financial year, supported by strong growth in online sales.
Wesfarmers also notes pleasing progress continues in its e-commerce player Catch, with very strong growth in gross transaction value in both the marketplace and in-stock offering.
But in recent weeks a decline in customer footfall in shopping centres and ongoing weakness in discretionary categories - particularly in apparel - have led to a moderation of in-store sales momentum at Kmart while it has declined significantly at Target.
The parent company believes these trends are expected to persist while social distancing and isolation measures remain in place, and while many tenants and activities within major shopping centres are not operating. This is set to lead to a material impact on sales and margins for both divisions.
Updated at 10:55am AEST on 28 April 2020.
---
NSW to relax social distancing restrictions, building projects to be fast-tracked

Social distancing measures in New South Wales will be relaxed this Friday as the state continues with its Covid-19 testing blitz.
From Friday two adults will be able to visit anybody else in their homes on the basis of care or reducing social isolation.
Premier Gladys Berejiklian says this measure is intended to improve mental health conditions for individuals across the state.
"We know that for many people they've been cooped up in their homes for a number of weeks, and with the exception of exercising, medical needs or buying what they need to or going to work, many people have been isolated in their home," says Berejiklian.
"Obviously if you've got young children it's OK to take them with you, but a maximum of two adults will be able to visit anybody."
Good social distancing (staying 1.5 metres apart from one another) will still apply, especially if visiting someone over the age of 70 with comorbidity.
The relaxation of the social distancing measures comes as NSW has been embarking on a major testing regime.
The State is conducting at least 8,000 tests per day every day of the week, and Berejiklian has encouraged anyone with the mildest of symptoms to go and get tested.
The Premier has stressed that the month of May will look different for NSW residents; students are set to resume face-to-face teaching on 11 May and retail activity is expected to recommence at the same time.
"We encourage people to buy what they need to buy but please make sure that when you're in those shops you follow all the hygiene requirements and of course the retail outlets themselves have to follow these requirements in terms of making sure they have social distancing in their stores and they also have hand sanitiser available," says Berejiklian.
As of this morning NSW has reported five new cases of Covid-19, bringing the state's total to 3,009 . Those new cases have been linked to a cluster, meaning there has been no 'community transmission' occurring.
Two new cases were also reported in Victoria this morning.
Nationally there have been 6,728 confirmed cases of Covid-19, with 1,351 in Victoria, 1,033 in Queensland, 549 in Western Australia, 438 in South Australia, 214 in Tasmania, 106 in the Australian Capital Territory, and 28 in the Northern Territory.
There are currently 1,040 active cases reported across the country.
NSW to fast-track key construction projects
As part of New South Wale's economic recovery, the State Government will fast-track key construction projects.
Minister for Planning and Public Spaces Rob Stokes says fast-tracking builds is one of the main levers the state can pull to stimulate economic growth.
"We know that almost 400,000 people employed across New South Wales are employed directly in the building and construction industries," says Stokes.
"And more broadly almost one in four workers in New South Wales is indirectly linked to jobs in construction, in planning and development processes.
"Today Government is announcing criteria for fast-tracking projects through the planning system, those projects identified as having the greatest jobs benefit, the greatest investment benefit, and the greatest public benefit for the people of New South Wales."
There are 24 new projects that have been identified to go through this fast-tracked process which will create almost 9,500 new jobs, attract $7.54 billion in capital investment, generate more than 4,400 new homes and more than 32 hectares of new parkland and public open spaces.
Related story: WA pledges funds for land tax relief and construction
Updated at 9:50am AEST on 28 April 2020.
---
Lendlease to raise $1.15 billion

Property project developer Lendlease (ASX: LLC) has today joined the wave of Australian companies raising enormous amounts of capital to ride out the Covid-19 crisis, with plans to dilute its shareholdings by up to a fifth to secure more cash.
This morning the company announced plans for a $950 million fully underwritten institutional placement at $9.80 per share, representing an 8.2 per cent discount to the last trading price.
The placement is set to be issued on 4 May, and will be followed by a share purchase plan (SPP) that closes on 26 May with more than 20.4 million shares on offer.
If the SPP is successful it would add an extra $200 million to the raising, taking the total to $1.15 billion.
Lendlease says the capital raising will position the company well for its $100 billion urbanisation pipeline as well as a pipeline of around 48,500 land lots for its Communities projects.
"This equity raising, coupled with the actions we have already taken, will strengthen the Group's balance sheet position during this uncertain economic environment with available liquidity increased to $3.95 billion, support the delivery of the Group's $112 billion global development pipeline and provide additional flexibility and capacity to pursue further investment opportunities," says Lendlease CEO Steve McCann.
The company has either deferred or reduced non-essential capital expenditure and project expenditure, while senior executives' fixed remuneration has been cut by 20 per cent with some of the savings to go into an employee hardship and wellbeing fund.
That fund will also be topped up by non-executive directors reducing their base fees by up to 20 per cent.
Lendlease is yet to decide whether a final dividend for FY20 will be paid from Lendlease Corporation Limited.
The group says it will continue to explore capital partnerships to deliver its extensive urbanisation portfolio of 21 major projects safely, sustainably and profitably. Recent developments on its projects include:
Conditional framework agreement reached to form a 50/50 investment partnership with a capital partner for Milan's Milano Santa Giulia project to develop the $4 billion project over 15 years including the Group selling the first two office buildings to the investment partnership;
An additional residential for rent building at London's Elephant Park anticipated to enter delivery in H2 FY20 with capital partner and planning approval having been obtained;
One Sydney Harbour presales currently total $1.5 billion representing over 75 per cent of the first tower, and PLLACes together with capital partnership options continue to progress well; and
Tower One at TRX Residences, Kuala Lumpur pre-sales currently exceed 50 per cent.
Capital raising activity has been in overdrive since the Covid-19 pandemic began, with motives ranging from sheer survival to precautionary raisings to bolster balance sheets for the year ahead. Here are some of the leading raisings to date:
Updated at 9:40am AEST on 28 April 2020.
---
Fella Hamilton gets green light to make sustainable PPE gear

Melbourne-based fashion house Fella Hamilton has achieved a breakthrough in its pivot to simultaneously provide health clothing and tackle the environmental problem of disposable gowns ending up in landfill.
The company's reusable clothes, gowns and scrubs for frontline health care workers have received Therapeutic Goods Australia (TGA) Class 1 non-sterile approval, and orders have been rolling in.
The company shifted into health in early April and has been working with Cabrini Health, Victoria, to perfect the design of the isolation gowns and ensure they provide adequate protection.
The gowns, which have a water-resistant coating, are also more sustainable than traditional disposable offerings as they have been specially designed to be washed and dried at high temperatures to kill pathogens and can withstand up to at least 20 washes.
"Since we began this project, we've been in contact with so many health care workers who are desperate for protective wear to keep them safe as they do their jobs," says Fella Hamilton CEO Sharon Hamilton.
"But the feedback that we have received is that they want their protective wear to be as sustainable as possible, and to support local Australian industry and to become less reliant on the offshore supply of PPE (personal protective equipment)."
As the Covid-19 crisis continues, front line workers are facing a significant shortage of PPE, usually obtained from China.
"Many of the products coming from China are being redeployed to the US and Europe as circumstances escalate and Australia is now facing delays of up to nine weeks. The demand for these items simply can't be met from the usual suppliers when it's needed most," says Hamilton.
"Because we have retained a significant proportion of our manufacturing in Australia, and have taken this project on, we have been able to bring back our staff to full capacity."
The company, which has been in existence since 1969, is now providing 2,530 gowns to Cabrini, and 1,000 gowns to WA aged care provider Juniper as well as several small private hospitals.
Fella Hamilton has the capacity to produce 5,000-10,000 gowns a week once more orders start to come in, and has has also responded to requests by several state Health Departments for expressions of interest to supply PPE.
The expansion into health clothing is expected to continue for the company after the Covid-19 crisis is over as well.
"As an Australian manufacturer, it has been good to feel useful during this time and it has highlighted to us the need for Australia to be self-sufficient through local manufacturing," says Hamilton.
"We can see how we can meet this need ongoing as we develop more essential health items moving forward."
Never miss a news update, subscribe here. Follow us on Facebook, LinkedIn, Instagram and Twitter.
Business News Australia
---
Monash IVF to raise $80 million as elective surgery ban is lifted

Debt repayment and growth opportunities will be the focus for fertility specialists Monash IVF Group (ASX: MVF) following an $80 million equity raise.
The raise should leave the company in a position to restart its business after the Australian Federal Government placed restrictions on non-urgent elective surgeries, which included IVF treatments, on 25 March.
Today those restrictions lift, meaning Monash can recommence its IVF procedures.
Monash says $77 million of the raise will go toward reducing debt, enabling the company to pursue organic and inorganic growth opportunities already identified in Australia and South East Asia.
As at 24 April Monash has a net debt position of approximately $94 million, including access to $20 million after drawing down on its $115 million syndicated debt facility.
Following the raise Monash IVF will have total liquidity of approximately $97 million.
The equity raise will come in two parts: a $39.8 million institutional placement and a $40.2 million 1-for-3.05 accelerated pro rata non-renounceable entitlement offer.
Institutional investors will be able to get in on the raise at $0.52 per share, representing a 26.8 per cent discount.
Monash's FY20 trading through to February and volumes through to 25 March were largely in line with previous guidance, but the company says its trading performance was materially impacted by restrictions on non-urgent elective surgeries.
From today the company is planning for a gradual return of patients, but the month without business will likely cause a significant dent considering the only part of the business that continued to operate during the shutdown was its ultrasound clinics. Overall Monash IVF says restrictions resulted in volumes for April 2020 down 70 per cent year on year.
Approximately $7 million of the equity raise will be deployed into specific growth initiatives including the opening of a new Sydney CBD flagship fertility clinic and joint venture, partnership and acquisition opportunities across South East Asia.
Monash IVF also plans to pursue longer term growth initiatives including transforming its Melbourne footprint and upgrading clinics.
"Monash IVF believes the support from the Equity Raising in addition to the cash preservation measures will provide the business with the balance sheet flexibility that is appropriate for the current uncertain macroeconomic environment and will assist the company to continue to execute a number of exciting growth initiatives," says Monash IVF CEO Michael Knaap.
"Monash IVF is poised to resume IVF treatment while prioritising the health and safety of our patients, doctors and employees."
Updated at 3:20pm AEST on 27 April 2020.
---
Victoria embarks on testing blitz in order to ease restrictions

Covid-19 restrictions could be eased over the next two weeks if Victorians take part in a major testing blitz across the state.
Over the next fortnight Premier Daniel Andrews hopes up to 10,000 Victorians will be tested to better understand how the virus is spreading through the community.
This testing regime will better inform the government as they look to ease gathering restrictions on 11 May.
The mass-testing will be carried out through a combination of drive-through and walk-up clinics, as well as new mobile screening clinics to visit homes and workplaces.
Virtually anyone displaying any of the many symptoms of Covid-19 including fever, breathing difficulties, a cough, a sore throat, fatigue, tiredness, or loss of smell should go and get tested.
"We've asked a lot of Victorians, but the plan we put in place to slow the spread of this virus is working," says Andrews.
"And if we keep working together and keep doing the right thing, we will get to the other side of this crisis."
"By increasing the testing for coronavirus and widening the testing criteria, it gives us more evidence and therefore more options when it comes to slowly lifting restrictions."
The State Government will first target industries that are still operating at full capacity including healthcare workers, aged care workers, construction workers, supermarket staff and those in the agriculture industry.
Workers without symptoms in hospitals and other facilities with vulnerable residents will also be asked to partake in the voluntary program as part of new research in line with pre-requisites set out by the National Cabinet.
The widespread testing of individuals will be used alongside wastewater testing, where the levels of coronavirus in sewage will be tracked to help anticipate or rapidly respond to local outbreaks.
More than 104,000 Victorians have been tested to date.
The testing bonanza comes as Victoria reports 1,349 confirmed cases of Covid-19.
There are 6,719 confirmed cases of the coronavirus in Australia in total, with 3,004 in NSW, 1,033 in QLD, 549 in WA, 438 in SA, 212 in TAS, 106 in the ACT, and 28 in the NT.
Restrictions to be eased in WA and QLD
Over the weekend the Premiers of Western Australia and Queensland announced they would be easing back on restrictions in the coming weeks.
WA Premier Mark McGowan yesterday announced gathering restrictions in the state would be relaxed, including allowing indoor and outdoor gatherings of up to 10 people.
Further, in good news for the WA housing sector, open homes and display villages will be allowed from today under strict health controls.
Playgrounds, skateparks and outdoor gym equipment will continue to be restricted in WA, but the state is moving public transport back to normal timetables this week.
Yesterday Queensland Premier Annastacia Palaszczuk also announced some restrictions will be eased this coming weekend, though on a smaller scale to those announced in WA.
From midnight on Friday Queenslanders will be allowed to go for a drive within 50 kilometres of their home.
Some national parks will reopen, families will be able to go on picnics together if they are members of the same household, and shopping for non-essential items like clothes and shoes will be allowed.
They are small changes but represent a little win in Queensland in the fight against Covid-19.
COVIDSafe app launched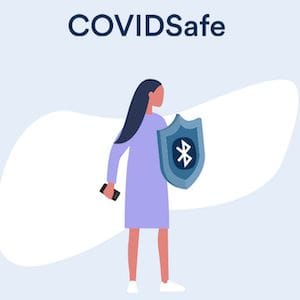 The Federal Government launched its Covid-19 tracking app COVIDSafe last night as part of its 'third wave' response to the coronavirus public health crisis.
The app will speed up the process of identifying people who have been in close contact with someone diagnosed with coronavirus, stopping further spread of the virus in the community.
The app uses Bluetooth to connect with other phones that have the COVIDSafe app installed.
To be effective users should have the app running in the background when coming into contact with others and Bluetooth must be turned on.
"It then securely makes a 'digital handshake', which notes the date and time, distance and duration of the contact," Minister for Government Services Stuart Robert said.
"All information collected by the app is securely encrypted and stored in the app on the user's phone. No one, not even the user, can access it.
"Unless and until a person is diagnosed with COVID-19, no contact information collected in the app is disclosed or able to be accessed. Then, once the person agrees and uploads the data, only the relevant state or territory public health officials will have access to information. The only information they are allowed to access is that of close contacts when a person has come within approximately 1.5 metres of another app user for 15 minutes or more in their jurisdiction."
Updated at 12:06pm AEST on 27 April 2020.
---
Domain pays staff salaries in shares to overcome cost troubles

While businesses all over the country are standing down staff to keep costs at bay during the Covid-19 crisis, real estate listings company Domain (ASX: DHG) is taking a different approach.
The Nine Entertainment-owned group is offering staff the option to either cut back their working hours or receive part of their salary in share rights over the next six months.
Domain CEO Jason Pellegrino (pictured) says the plan has been overwhelmingly supported by employees, with more than 90 per cent of staff opting into the program known as 'Project Zipline'.
The project has the potential to cut Domain's total costs by around 9 per cent, given the majority of staff are shifting 20 per cent of their salaries to the share plan and salaries tend to make up almost half of the company's cost base.
The group's leadership team has elected to take a higher percentage of payment in share rights, with 30 per cent for executive leaders and 50 per cent for Pellegrino and the board.
"There are many unknowns with COVID-19, however, as a leadership team it is our responsibility to set Domain up to deal with the widest range of scenarios possible, while protecting our most important assets - our people and capacity to deliver innovative product solutions at pace," says Pellegrino.
"With this in mind, we believe Project Zipline not only sets Domain up to deal with what lies ahead, but also positions the business well to capitalise on increasing demand for digital transformation across our industry, and to accelerate as listings return.
"It also provides our employees with the opportunity to invest in Domain and participate as "owners" as listings return. Our shareholders and customers also benefit from this approach, as it strengthens Domain's key assets and our ability to retain and attract talent and deliver."
The company has also negotiated a new debt facility of $80 million, adding to $225 million in facilities announced last year.
"In a time of rapid digital transformation, the employee program and additional debt facility provide Domain with flexibility to maintain the pace of our business model evolution, while remaining well positioned to trade through the wide range of potential market scenarios that lie ahead," he says.
With adjustments for divestments, trading was up 1 per cent for Domain in the March quarter, and 10 per cent in March itself with a recovery of new listings in key markets.
Residential depth yield increased 17 per cent for the month, benefiting from the positive impact of Domain's new flexible pricing model, and increased depth penetration across all states.
However, the company notes April listing volumes are reflecting impacts from Covid-19.
Updated at 11:50am AEST on 27 April 2020.
---
Aristocrat cut back thousands of staff as pokie playing plummets

Poker machine giant Aristocrat Leisure (ASX: ALL) expects to save $100 million from cost reductions including a massive scaling back of staff, salary cuts and reduced executive remuneration.
The Sydney-based manufacturer is a leading pokie manufacturer and its shares have dropped 43 per cent since 21 February, impacted by social distancing rules and travel limitations worldwide.
To tighten its belt Aristocrat has today announced a series of cost-cutting measures relating to its workforce, which accounts for around 70 per cent of its operating expenses.
Around 1,000 staff will be stood down until the end of June, 200 roles will be permanently removed from the business, and until September a further 1,500 staff will have their wages cut by 10-20 per cent and 200 people will move into part-time roles.
The company has also announced the elimination of discretionary, consultant and contractor spend.
The cutbacks relate to the land-based business which historically has accounted for around 60 per cent of revenue, with the remainder coming from Aristocrat's digital business which remains strong.
CEO Trevor Croker's US$1.6 million base salary will be reduced by 30 per cent, while board fees will be cut by 20 per cent.
"We are very sensitive to the impact of necessary cost reduction measures on our people, and will work hard to support them through this difficult time consistent with our 'people first' approach," says Croker.
"We believe that these changes will help maximise opportunities for Aristocrat's dedicated and talented people over the longer term.
"We will continue to do everything we can to restore momentum in our land-based business as quickly as possible recognising the importance of continuing to develop and deliver game content during this period."
He says the steps announced today, as well as other prudent steps we are taking as part of Aristocrat's Covid-19 response, will deliver important operational and financial flexibility, focus and efficiency through this period of uncertainty.
"We are highly focused on protecting and leveraging our strategic advantages, including industryleading Design & Development and effective User Acquisition investment, which Aristocrat will continue to prioritise.
"In land-based, we will ensure the business is ideally poised to partner our customers and grow as conditions improve, while in digital we remain fully focused on executing our growth plans and maximising opportunities at this time."
Aristocrat anticipates that venue reopenings will take place on a phased basis, with a gradual ramping up of gaming floors in line with improvements in consumer confidence and the winding back of social distancing and travel limitations over time.
The company has around $1 billion of liquidity, comprising cash from operations and the drawdown of the Group's $150 million revolving credit facility together with an additional $136 million headroom available from a successful upsizing of the facility on 24 April.
A recent IBISWorld report in conjunction with the Advanced Manufacturing Expo slotted Aristocrat into its Top 20 list of Australian manufacturers, and is within the Top 10 on the list that are Australian owned.
The Alliance for Gambling Reform estimates more than $1 billion has been saved in pokie machine losses from the public since restrictions began, with the figure approaching $1.5 billion if gambling losses in casinos are also counted.
"That's more than $1 billion that can instead be spent putting food on tables, paying for medical bills and utilities, rent and mortgages," says the alliance's chief advocate, the Rev Tim Costello.
"That's not just making a difference to the lives of people and their families, it will also be helping our economy during these difficult times.
"And beyond the personal financial benefits and those for our economy, this current poker machine shut down will be significantly reducing gambling harm. The impacts of gambling harm takes many forms, not just the loss of money -- these can include mental ill-health, homelessness, family violence and even deaths by suicide in some cases."
He says these issues inevitably escalating through this crisis, but "minimising gambling harm as a contributor to these issues is a good thing".
"That's why I am completely behind a move by the ACT Government to support community clubs in surrendering poker machines in exchange for $15,000 per machine that must go towards retaining and supporting staff," he says.
"What a visionary policy! Imagine if all the other states and territories made similar moves. In South Australia crossbench MPs are supporting a similar move already.
"Football, RSL and other clubs that are meant to serve our communities should be doing just that -- serving communities, not draining them of money via poker machines.
"Imagine if we come out of this crisis with a return to community entertainment and a move away from poker machines. All of those musicians and comedians and other artists currently out of work would have stages on which to perform and help our communities heal as we come together again."
Updated at 11:10am on 27 April 2020.
---
Skechers help quadruple online sales for Accent Group, stores to re-open

The company that owns the Australia-New Zealand distribution rights to footwear brands like The Athlete's Foot, Stylerunner, Skechers, Vans and Dr. Martens believes the Covid-19 pandemic has sparked a "seismic" shift in consumer habits, following a massive spike in online spending.
In late March around 4,200 employees at Accent Group (ASX: AX1) were affected by the temporary closure of more than 470 stores in response to the pandemic, but positive digital sales have prompted the company to progressively re-open all physical outlets by 11 May.
Accent has struck successful rent renegotiations for more than 100 stores so far, but an inability to reach a deal with one major landlord will likely lead to the shutdown of almost 30 stores by October.
The company highlights a significant acceleration in digital sales from $250,000 per day prior to March closures up to between $800,000 and $1.1 million per day over the past fortnight.
This surge has been supported by the opening of some shops as 'dark stores', using Accent's endless aisle technology to access the entire inventory base and to enable click-and-dispatch of product to customers. All group stores and a number of Accent's NZ-owned stores now fit this model.
Major drivers have been increased demand for the Skechers range for health professionals, while there has been strong demand for active footwear and apparel as more people are taking part in physical activities with The Athlete's Foot and Stylerunner websites benefiting greatly.
"After years of investment by Accent Group in our digital team and technology, I am delighted with the growth in our digital sales," says Accent Group CEO Daniel Agostinelli.
"It is clear that there has been a seismic and most likely enduring shift in consumer behaviour away from traditional shopping centres to shopping online.
"With 18 websites and our leading digital capability, Accent Group is capitalising on this trend. We will continue to drive digital growth as the number one priority in our company."
Accent's management notes its store network and surging online business give the company a fundamental competitive advantage, but unsustainable or uneconomic rental deals just won't work. Therefore, the group will be re-evaluating locations, sizes and formats of its store network to strike the right balance between digital and bricks-and-mortar sales.
Despite the re-opening announced today, Accent Group still expects a significant ongoing impact on the revenue and profitability due to the ubstantial decrease in foot-traffic, reduced tourism, increased levels of unemployment and related economic impacts
Management expects these conditions to continue for some time.
"We are committed to maintaining our position as the largest multi-channel retailer in our market," says Agostinelli.
"The mix of Accent's superior digital capability and the magic of our stores gives us a key competitive advantage, but it is important that we reach agreement with our landlords for sustainable and fair rental deals.
"With landlords where this cannot be achieved, we will close stores. Unfortunately, that has already occurred with one of our major landlords and we have given notice to exit 28 store leases at expiry over the next six months. We may also be forced to take similar action for more stores in the future."
The group notes good support and understanding from major suppliers and global brand partners, including Skechers, Dr Martens, Vans, Nike, adidas, New Balance, ASICS, Toll and many others who have worked with Accent to help ensure the inventory pipeline is right-sized and payment terms are aligned to reflect the current sales environment.
The company has also secured additional banking facilities, bringing the total facilities to $207 million with current net debt standing at $112 million.
"Accent Group's greatest asset is its people and I am incredibly proud of the resilience, tenacity and performance of our team through this difficult period," concludes Agostinelli.
Updated at 9:52am AEST on 27 April 2020.
---
SA hands out more than $50 million in land tax and rent relief

South Australian businesses are set to benefit from over $50 million worth of land tax and rent relief measures announced by the state government today.
Commercial and residential landlords suffering from Covid-19 restrictions will be offered a 25 per cent reduction on their 2019-2020 land tax liability on affected properties.
The only catch is that landlords taking advantage of the measure will be required to pass on the full benefit to their tenants impacted by Covid-19.
"This will be a powerful shot in the arm for local businesses and residential tenants who have been suffering a significant downturn in trade and income as a result of COVID-19 and the necessary restrictions imposed to help limit its spread," says SA Treasurer Rob Lucas (picutured).
"By helping landlords, we help their tenants and, in turn, ensure our economy is best placed to bounce back more rapidly from this once-in-a-century crisis.
"So, by saving hardworking South Australians rent we can provide them greater certainty and help ease their cash flow burden at a time when they need it most, ensuring more local businesses can stay afloat during this pandemic."
The scheme will apply to non-residential tenants with an annual turnover of less than $50 million that have experienced a 30 per cent or more reduction in income as a result of the Covid-19 pandemic.
In conjunction with the land tax relief measures are further measures to assist business tenants with paying rent.
State Government agencies will provide full rent relief for tenants of commercial, retail, industrial and other non-residential sites that have been forced to close or are significantly impacted as a result of COVID-19.
The rent relief will apply to impacted tenants from the date they were forced to close their business or were significantly impacted to 30 June 2020.
"Providing rent relief to tenants renting commercial, retail and industrial premises is another part of our strong plan to tackle the impacts of COVID-19 and keep South Australians in work," says Minster for Transport, Infrastructure and Local Government Stephan Knoll.
"This is estimated to save businesses around $4.5 million and is part of our $1 billion economic stimulus package to support local businesses and keep as many people in a job as possible.
"For some businesses this means they could be saving tens of thousands of dollars which they can use to help pay the bills, employ staff and help keep their doors open."
The relief measures come as over 19,000 employers have registered for the $10,000 cash grants from the state.
Updated at 4:55pm AEST on 24 April 2020.
---
PM prepares the nation for 'third wave' of Covid-19

A concerted national effort to ramp up testing and tracing of Covid-19 will prepare Australia for a 'third wave' of the virus, according to the Prime Minister.
The National Cabinet expects to witness another spike in cases caused by community transmission, which will require new tools for containment.
Testing and tracing capabilities will be fortified, and rapid response teams will be prepared to snuff out clusters of the virus during phase three.
It comes as states and territories today relax the eligibility requirements for testing with Chief Medical Officer (CMO) Brendan Murphy aiming to test 40,000 to 50,000 people per day if necessary before restrictions are eased.
"We've done some really exciting work in the supplier line and test kits," says Murphy.
"We are much more confident that we've diversified the supply line and we feel that we will be able to secure enough tests to meet whatever surveillance plan we put in place."
Murphy says as returning travellers were quarantined, they each infected very few people and their effective reproduction rate (ERR) of the virus was very close to zero. As a result, it was much easier for Australia to have an ERR overall that was below 1.
But now, as we are moving into the community transmission phase, that number is actually moving closer to 1 and the PM says it is important we are well prepared in order to keep the level under that threshold.
"[The third phase] requires particularly different tools building on the ones we already have in place and that is the testing, that is the tracing, and that is the rapid response," says Morrison.
"We can't become complacent because of the fall in the number of internationally acquired cases which has been the predominant drop in the number of cases we've had in Australia, and now we have to be wary against community transmission."
"We'll also be then working towards decisions that we have to make over the next few weeks and getting the key data metrics in place as to how we'll make decisions on further easing restrictions."
Murphy adds the ACT and NT were not included in today's ERR modelling as case numbers are so low that there's no statistical purpose in showing them, which should be a "mark of pride" for those territories.
Community transmission in Australia has already been occurring; the outbreak in the Northwest of Tasmania and today a small cluster in Victoria are just two examples of what could become widespread if the country does ease restrictions.
"We have to be incredibly vigilant about [these clusters] as we focus our efforts on suppression containment over the next few months," says Murphy.
"We presented to the national cabinet today advanced versions of what we're calling our pandemic intelligence plan and our surveillance plan to test extensively and make sure that we can detect any of these clusters that might appear over the comings weeks.
As states and territories expand their testing regimes, and the finishing touches are placed on a Covid-19 tracking smartphone app, Murphy says the Federal Government is even considering testing asymptomatic people.
"We're also looking at a range of active surveillance mechanisms to test even people without symptoms in a range of frontline occupations and around what we call 'sentinel situations' where we sample a population," says Murphy.
"National Cabinet is very clear that they want to be absolutely confident before relaxing any measures that we are in a position in this country to detect any community transmission of any significance."
Murphy says quarantine measures imposed upon Australians returning home from overseas have been working, resulting in an effective reproduction rate (ERR) of zero.
"The opportunity for a return traveller to infect locals is essentially zero," says Murphy.
"We are so grateful to the states and territories for organising this quarantine and for those Australian citizens who have put up with two weeks of quarantine to protect their fellow members of the community and most of them have done so very graciously."
Taking out return travellers Australia has been able to get the ERR close to one, which is nearing the benchmark the PM hopes to hit in around three weeks' time before considering easing restrictions further.
"We are still in a good place and need to keep up a very, very strong vigilance over what we're doing," says Murphy.
PM Morrison has also confirmed that Parliament will resume for three days from 12-14 May.
Updated at 1:43PM AEST on 24 April 2020.
---
Mesoblast treatment achieves "remarkable" results for critical Covid-19 patients

An Australian-developed stem cell treatment has drastically increased survival rates in trials for ventilator-dependent patients suffering from acute respiratory distress syndrome (ARDS) due to Covid-19.
Melbourne-based regenerative medicine company Mesoblast (ASX: MSB, NASDAQ: MESO) has been engaged in trials with New York City's Mt Sinai hospital to intravenously infuse its product remestemcel-L in patients, and the early signs are promising.
The sample size of 12 patients may be small, but 83 per cent (10) of them have survived after the stem cell treatment compared to a 12 per cent survival rate for ventilator-dependent Covid-19 patients with the condition at a major referral hospital network in the city.
Mesoblast reports 75 per cent of the patients (nine) were able to come off ventilator support within a median of 10 days, compared to a 9 per cent rate for patients treated with standard of care during March and April.
Seven of the patients, who were given remestemcel-L within five days under emergency compassionate use, have been discharged from the hospital.
Using bone marrow aspirate from healthy donors, Mesoblast's proprietary technology is currently used to treat a condition called acute graft versus host disease (aGVHD), which many suffer after receiving a bone marrow transplant (BMT).
But as the Covid-19 pandemic took centre stage, the company hypothesised Remestemcel-L would be able to treat what is known as a cytokine storm - a kind of hyperinflammatory syndrome - in the lungs that often occurs with serious Covid-19 cases.
The company then quickly mobilised plans for trials in the US, Australia, China and Europe.
"The remarkable clinical outcomes in these critically ill patients continue to underscore the potential benefits of remestemcel-L as an anti-inflammatory agent in cytokine release syndromes associated with high mortality, including acute graft versus host disease and Covid-19 ARDS," says Mesoblast chief executive Dr Silviu Itescu.
"We intend to rapidly complete the randomized, placebo-controlled Phase 2/3 trial in COVID-19 ARDS patients to rigorously confirm that remestemcel-L improves survival in these critically ill patients.
The company's chief medical officer Dr Fred Grossman emphasises a significant need to improve the "dismal survival outcomes in COVID-19 patients who progress to ARDS and require ventilators".
"We have implemented robust statistical analyses in our Phase 2/3 trial as recommended by the US Food and Drug Administration (FDA) in order to maximise our ability to evaluate whether remestemcel-L provides a survival benefit in moderate/severe COVID19 ARDS," he says.
MSB shares in the company rose by more than 22 per cent this morning to $2.40 each.
Updated at 11:14am AEST on 24 April 2020.
---
NSW SMEs flock to grants at $10m per day

Fast cash grants worth $10,000 each have seen a rapid take-up in NSW with more than 15,000 applications received by the State Government in 10 days since the program opened.
The NSW Government has already approved more than $100 million in Small Business Support Fund grants out of a budgeted $750 million.
Approvals have been made for 10,000 applications with the money already hitting some bank accounts.
State Treasurer Dominic Perrottet (pictured) says it is vital small businesses severely impacted by Covid-19 shutdowns can access the grants quickly.
"We wanted to provide rapid relief, and that's certainly happening right now for thousands of struggling businesses in our communities," he says.
"Money is starting to flow in to bank accounts, often within a handful of days of application, and that's relieving pressure with ongoing bills and cash flow, to keep businesses in business and people in jobs.
"Every business we help save means more people in jobs leading to a faster recovery."
---
---
So far, cafes, bars and restaurants account for the most applications (22 per cent), followed by personal services like beauticians and hairdressers (18 per cent), store-based retailing (8 per cent) and sport and recreation businesses (6 per cent).
Minister for Customer Service Victor Dominello said Service NSW was working around the clock to support businesses.
"We're putting business and workers first by simplifying the application process. The response has been overwhelming, with 99 per cent giving it the thumbs up," says Dominello.
"This is another example of Service NSW using a digital platform to make life easier for customers. Applying for a grant is simple and easy, with money transferred within days."
Finance and Small Business Minister Damien Tudehope describes small business as the heart and soul of the NSW economy, noting the grants will help save thousands of jobs.
"Every business we help save means more jobs and a faster recovery on the other side of this," he says.
"We're supporting small business owners through this difficult time, with the grants helping to bridge the gap between the Commonwealth Government's support measures such as JobKeeper.
"By alleviating some of the pressures on these businesses, we know we can help them reopen their doors as soon as possible and get people back into work."
Updated at 10:31am AEST on 24 April 2020.
---
NSW extends Covid-19 testing to everybody in the state

Everybody in New South Wales will now reportedly have access to testing for Covid-19 as Premier Gladys Berejiklian hopes to start lifting restrictions.
"We're now saying to everybody across the state, if you have symptoms, if you're worried you have Covid-19, please come forward and get tested," says Berejiklian.
"We're increasing the testing to include everybody across the state, not just those who work with vulnerable people, not just those who live in those high risk areas where we've had clusters, but anybody across the state."
"We want to see the number of tests go up above 8,000 every day. As we consider lifting restrictions we have to have more tests, we have to have more come forward and we really want that to happen."
The announcement comes as New South Wales reports seven new cases of the virus for the last 24 hours.
In total there are 6,672 confirmed cases of the coronavirus in Australia, with 1,343 in Victoria, 1,026 in Queensland, 546 in Western Australia, 438 in South Australia, 205 in Tasmania, 104 in the Australian Capital Territory and 28 in the Northern Territory.
Updated at 10:22am AEST on 24 April 2020.
---