Staying informed is more important than ever as the situation unfolds with Covid-19. Stay tuned here for our live updates, and be sure to let us know what your business is doing to face this unprecedented challenge.
---
Victoria raises penalties as COVID-19 isolation breaches fail to improve

Victorian Premier Daniel Andrews has today announced on-the-spot fines of close to $5,000 for people who breach isolation orders, following "disgraceful" incidents of individuals acting like they were above the law.
Last week the Premier noted COVID-19 cases were not at home for one in four doorknocks, or 130 out of 500 occasions. The latest figures show no signs of improvement.
"I can confirm that the ADF (Australian Defence Force) together with important authorised officers from the Department of Health and Human Services have conducted more than 3,000 doorknocks of people who should be isolating at home," Andrews said.
"[In] more than 800 of those homes the person who should have been isolating could not be found."
This ongoing trend was confirmed after another deadly 24 hours for the state with 11 deaths and 439 new cases. There are currently 456 Victorians in hospital, of whom 38 are receiving intensive care.
Because of these troubling compliance numbers the government has also put new rules in place that exercise outside the home is not allowed for people under isolation orders.
"Fresh air at the front door, fresh air in your front yard or your backyard, or opening a window, that's what you're going to have to do," he said.
"I apologise to those who were doing the right thing, but we simply have no choice but to move to that setting.
"Anything short of a massive reduction in movement across the community will mean more virus, not less, more restrictions, not less, and the other side of this will be further away than it has ever been."
Police Minister Lisa Neville and Chief Commissioner Shane Patton (pictured) revealed instances of Victorians not only flouting health directives but acting violently.
"Last night a 26-year-old police woman was on patrol with another partner down in the Frankston area near a Bayside shopping centre. During that time they approached a 38-year-old woman who wasn't wearing a mask," Commissioner Patton said.
"After a confrontation and being assaulted by that woman, those police officers went to ground and there was a scuffle, and during that scuffle this 38-year-old woman smashed the head of the police woman several times into a concrete area on the ground.
"That behaviour is just totally unacceptable. That's someone who thinks they're above the law."
Patton described an emergence of self-described "sovereign citizens" who don't believe the law applies to them.
"We've seen them at checkpoints baiting police, not providing a name and address," he said.
"On at least three or four occasions in the past week we've had to smash the windows of people in cars and pull them out of there so that they could provide their details, because they weren't telling us where they were going."
Not wearing a mask carries a fine of $200, although Premier Andrews said not too many of those fines have needed to be issued to date.
However, he said if particularly selfish behaviour is encountered like going to work when you have the virus, then there was an alternative pathway of the Magistrates Court where the maximum penalty can be $20,000.
"We don't want it to come to that. We want people to be where they're supposed to be," he said.
More than 500 additional ADF personnel will arrive in Melbourne in the coming days, and they will be accompanied by more than 300 additional authorised officers from the health department to undertake random and repeat checks.
Updated at 12:05pm AEST on 4 August 2020.
---
PM announces pandemic leave disaster payment

The Australian Government has today patched up a serious hole in its policy to incentivise social distancing, offering $1,500 pandemic leave disaster payments valid over 14 days to workers who don't have access to sick leave.
It is a move that follows Victoria's approach of test isolation and worker support payments, designed to prevent individuals from showing up to work with COVID-19 symptoms when they feel no other financial options are available.
"Last week I indicated to you that we were working on a plan, and consulting and discussing these issues of pandemic leave, and we've been able to come to a conclusion on that today," Prime Minister Scott Morrison (pictured) has told a press conference.
"What we will be doing is establishing a pandemic leave disaster payment," he said, noting it could be accessed multiple times if someone is unfortunately instructed to self-isolate on multiple occasions.
The PM drew a parallel to disaster payments that were made when the nation was confronting bushfires earlier this year.
"What we're dealing with here is a disaster, and we need to respond on the basis of the way we provide support in the midst of disasters," he said.
"We need a disaster payment when it comes for people who have to isolate for a period of 14 days, through no fault of their own - regardless of what job they're in and employment they're in, they need that support.
"That payment will be modelled on exactly the same set of criteria that the Victorian Government has put in place. Those payments are principally made to those who are on short-term visas...who otherwise wouldn't have access to Commonwealth payments."
He said from Wednesday people looking to access these payments if they are getting tested will be able to call 180-22-66 to make arrangements.
"They'll be able to make their application over the phone...and that should be turned around fairly quickly," the PM said.
"That means that those who need to self-isolate as a result of instruction by a public health officer, there is no economic reason for you to go to work.
"We're also encouraging the Victorian Government to ensure that there are appropriate penalties in place to those who do break those public health notices."
He said people who went to work when they were sick put their workmates and their employees' businesses at risk.
The proposal has been formulated over recent days, but prior to the PM's announcement the Business Council of Australia and the Australian Council of Trade Unions issued a joint letter to the Attorney General calling for a similar scheme.
"Paid pandemic leave is now an essential public health measure that will combat the recent spike in workplace transmission in Victoria," the Business Council and ACTU stated.
"The recent outbreaks in Victoria have highlighted that there are still a number of workers who are attending work whilst infectious or at risk, which is accelerating the rate of community transmission.
"This is both harmful to the health of the community and disruptive to businesses that are now closing in increasing numbers following workplace transmission."
The groups said while many businesses had implemented policies to provide for paid pandemic leave, not all are able to do so given the cost, especially under current circumstances where workers are often required to isolate and get tested on multiple occasions.
"We acknowledge the efforts of the Victorian Government to introduce its own scheme. This scheme is available to all workers who are required to isolate and do not have access to leave," they said.
"Unfortunately, the mechanisms available to state governments to effectively implement and administer such a scheme are inadequate and consequently we have seen minimal take up over recent weeks.
"It is for these public health reasons that business and unions believe the Federal Government, together with relevant States, must urgently provide for and fund a national Paid Pandemic Leave Scheme."
Updated at 5:11pm AEST on 3 August 2020.
---
Sweeping changes for Victorian retail and construction, more cash grants on offer

Retail will look more "different than it has ever looked" before and work on construction sites will be slowed to a crawl under extensive new restrictions to be imposed on Victorian businesses.
From 11:59pm on Wednesday many businesses will be forced to shut and retailers will have to adapt to a new non-contact reality, while later in the week major industries will be wound down to bare minimum staffing levels.
Industries like meatworks will slow production by a third, and the construction sector will be put on "pilot light" levels of activity, keeping the flame of Victoria's economy burning until Stage 4 restrictions are eased.
Cash grants of $5,000 will be available to businesses in Melbourne for the second time during the second wave, while the same sum will be made available for the first time for regional victorians entering stage 3 later this week.
---
Read more: State of Disaster: Melbourne enters Stage 4 lockdown
---
Businesses deemed "essential" in the state will remain open during the six-week Stage 4 lockdown period and include:
Supermarkets
Grocery stores
Bottle shops
Pharmacies
Petrol stations
Banks
News agencies
Post office
In addition, all facilities that form the state's front line effort against COVID-19 will remain open and operational including health facilities.
Non-essential retailers will face a change like nothing yet seen in this pandemic, with Victorian Premier Daniel Andrews announcing they will either have to close or move to a completely non-contact method of operation by 11:59pm on Wednesday.
For example, Andrews says Melburnians will no longer be able to go into a store like Bunnings but will be able to collect goods without making contact via drive thru arrangements.
Home delivery will also be allowed to continue for retailers with that capability.
"Retail will look very different than it has ever looked," says Andrews.
"But unless we have literally hundreds and hundreds of thousands of people at home and not going to work, so hundreds of thousands less movements around the community each and every day, then we will not pull this virus up."
Meatworks and construction sectors slowed down
The third category of businesses impacted by Stage 4 are those that will be permitted to operate but under significantly different conditions.
These businesses, including those in the meatworks and the construction sectors, will have until 11:59pm on Friday 7 August to enact a COVIDSafe plan focused on safety, prevention and response in the event that coronavirus is linked to the workplace.
These plans will include mandated reductions to the number of workers on site; for example, in the meat industry the workforce will be scaled back by two thirds.
Warehousing and distribution centres in Melbourne will be limited to no more than two-thirds the normal workforce allowed onsite at any one time.
The construction sector, described by Andrews as "the lifeblood of the Victorian economy", will move to "pilot light" levels of activity.
For major constructions sites, this means no more than 25 per cent of the normal workforce can be on site, while small scale construction will be limited to a maximum of five people on site.
"To date, we've almost halved the number of people onsite on some of our biggest Government projects. Now we're going to go through project by project, line by line to make sure they are reduced to the practical minimum number of workers," says Andrews.
"These workplaces that are continuing to operate will also have additional requirements including extra PPE, staggering shifts, staggering breaks, health declarations and more support for sick workers to ensure they stay home.
"To give one example, workers in abattoirs will be kitted out in full PPE gowns, masks and shields more akin to what a nurse would wear. They'll also be subject to routine testing."
Stage 4 will "make a huge difference"
According to Victorian Chief Health Officer Brett Sutton these restrictions at Stage 4 are limiting, but are necessary to bring down the number of new COVID-19 infections in the state.
"We should reflect on the fact that Stage 3 restrictions did make a difference, they genuinely flattened the curve but they flattened the curve to a point where we got to a plateau of 400-500 cases every day," says Sutton.
"That would've continued indefinitely because if you're really only driving transmission down to a level where one person infects one other individual then you've got 400 or 500 cases every day ongoing.
"We'll see a reduction in the numbers week on week as long as people are following the directions that have been laid out. Obviously, there are some constraints that have been set in stone...they will make a huge difference."
The new announcements come as Victoria records 429 new cases of COVID-19 today and 13 new deaths.
There are now 6,489 active cases across the state including 386 in regional Victoria.
Of the active cases 416 are in hospital and 35 are in intensive care.
Updated at 4:42pm AEST on 3 August 2020.
---
New restrictions for SA venues after two new COVID-19 cases

Venues in South Australia will be restricted to serving alcohol to seated patrons only from midnight on Tuesday night as the state records two new cases of COVID-19 today.
In addition, the number of people who can be at home gatherings will be reduced from 50 down to just 10.
Premier Steven Marshall says the new measures have to be imposed because of the situation in Victoria and the potential for seeding of virus in SA.
"We are concerned about seeding. We are concerned about community transmission, and we are absolutely focused, 100 per cent, on keeping ahead of the game. That's what we've done in South Australia since day one," says Marshall.
"We expect a very high level of compliance with these new restrictions."
Marshall also says the state's health authorities will be looking "very closely" at the density arrangements currently in place for licenced venues and will be announcing changes later this week.
"We're also going to be looking very carefully at the numbers who attend our football matches in South Australia and finally fitness studios," says Marshall.
SA recorded two new cases today, meaning the state has recorded nine new cases in the last 10 days.
Of the new infections, one is a returned overseas traveller in hotel quarantine and one is a close contact of a case announced yesterday.
"That particular person has one close contact who will be tested and isolated," says Chief Public Health Officer Dr Nicola Spurrier.
"That group of cases originated from Victoria. That will now be called a cluster."
Dr Spurrier says SA is on high alert because of the ongoing COVID-19 situation in Victoria.
"Obviously this is disappointing to South Australians starting to have this number go upand this absolutely reflects the situation in Victoria" says Dr Spurrier.
"This is a reflection of how transmissible this virus is and how quickly it is spread."
Updated at 1:55pm AEST on 3 August 2020.
---
The house loses $1 billion as COVID-19 hits Tabcorp

The economic effects of COVID-19 are expected to result in a $1 billion impairment charge for gambling giant Tabcorp (ASX: TAH) in its FY20 results.
Announced this morning, the non-cash goodwill impairment charge in the range of $1 billion to $1.1 billion will relate to the Wagering & Media and Gaming Services Businesses.
Tabcorp says they reflect an assessment which took into account the impact of COVID-19 restrictions, the acceleration of retail contraction and uncertainty regarding longer term impacts from the pandemic.
The company also says structural changes in the Wagering & Media businesses, particularly in an increasingly digital-centric market, have taken a toll on Tabcorp.
"We are facing a challenging and uncertain environment, and the current operating conditions and those expected into the future are relevant factors in assessing the value of the goodwill in those businesses at this time," says outgoing Tabcorp managing director and CEO David Attenborough.
"We remain confident in the strength and resilience of Tabcorp's diversified portfolio of assets and are pleased that integration is now substantially complete.
"We are focused on supporting our people and partners during these challenging times while ensuring that Tabcorp emerges strongly post COVID-19."
Tabcorp says the impairment charges are non-cash and will not impact the company's financial covenants with its lenders.
In addition Tabcorp says it expects FY20 EBITDA to be in the range of $990 million and $1 billion and NPAT for the period will be in the range of $267 million and $274 million, down from $369 million in FY29.
Earlier this year Tabcorp was forced to stand down 700 staff as Australian sporting competitions were put on pause, affecting licenced venues and TAB agencies where many of its clients like to take a punt.
A further 160 technology contractors were also let go, representing a cut of 40 per cent.
Because of the situation CEO Attenborough took a 20 per cent fixed remuneration pay cut until the end of FY20, and he is set to step down in the current half-year. Chairman Paula Dwyer will also retire from the board at the end of this calendar year.
Shares in Tabcorp are down 3.37 per cent to $3.44 per share at 10:26am AEST.
Updated at 10:52pm AEST on 3 August 2020.
---
Zero new cases as "very crucial" week begins for QLD

Queensland has reported no new cases of COVID-19 overnight but Premier Annastacia Palaszczuk says this will be a "very crucial" week for controlling the virus in the Sunshine State.
The Premier also revealed all the 105 residents at the Bolton Clarke Aged Care home at Pinjarra Hills, who had a staff member infected with COVID-19, received negative tests.
"In the last 24 hours 7,482 people have come forward to be tested," she said.
Today's news follows the reporting of one new coronavirus case yesterday who had recently returned from overseas via New South Wales and is in quarantine.
The man travelled on a Jetstar flight JQ790 to Maroochydoore on 31 July while infectious - an issue Premier Palaszczuk will be raising with National Cabinet.
"I think now is the time for overseas travelers to definitely go into mandatory hotel quarantine," she said.
"There have been some exemptions. I don't think the time is right now for those exemptions."
Also on the Sunshine Coast, concerns were raised over a lack of social distancing on a crowded hill at yesterday's NRL clash between the Melbourne Storm and the Newcastle Knights at Sunshine Coast Stadium in Kawana Waters.
"The majority of people were seated, they weren't moving around...I want to commend the NRL for taking that very swift action and letting my office know this morning that they will be reducing the numbers [in the stadium] by 1,000," the Premier said at today's press conference.
Deputy Premier Steven Miles noted there were now just 12 active cases in Queensland, of whom one in the Metro North region is considered recovered and seven are still in hospital.
"Our contact tracing has progressed well over the weekend," Miles said.
"There are now just 10 remaining contacts outstanding, and our teams will continue to work to contact those people throughout the day.
"We've now tested nearly 510,000 Queenslanders, which is a great result."
Chief Health Officer Dr Jeannette Young said there had been an increase in turnaround times for test results from the usual 17 hours to beween 31 and 38 hours, but teams were now working to bring the timeframe down to under 24 hours.
Queenslanders with symptoms or who have been to venues registered as attended by coronavirus-positive cases are urged to get tested and stay in self-isolation until they receive a negative result.
The recent cluster that has emerged in Brisbane's south and the Logan corridor led the Northern Territory to declare Brisbane, Ipswich and Logan as COVID-19 hotspots on Friday afternoon.
This means the NT border will effectively be closed to people who have been in these areas in the past 14 days, and if they do enter the territory they will need to go into hotel quarantine at their own expense.
Updated at 11:07am AEST on 3 August 2020.
---
State of Disaster: Melbourne enters Stage 4 lockdown

Significant new restrictions, including an evening curfew and strict travel restrictions, were imposed in Melbourne overnight as the city entered into Stage 4 COVID-19 restrictions.
The new restrictions will last for at least six weeks until Sunday 13 September, with a curfew from 8pm to 5am every night imposed as part of the new State of Disaster.
Melburnians are only be permitted to leave home for work, medical care and caregiving, and can only travel up to five kilometres from their place of residence, including for shopping for essentials.
"Where you slept last night is where you'll need to stay for the next six weeks. There'll be exemptions for partners who live apart and for work, if required," says Andrews.
In addition, regional Victoria will enter into Stage 3 restrictions from 11:59pm on Wednesday in order to curb the spread of the virus outside of Melbourne.
The announcement came yesterday afternoon alongside news the state had recorded 671 new confirmed infections since Saturday, with 6,322 active infections in Victoria.
Seven more people died from COVID-19 in Victoria at the time of Andrews' announcement, taking the state's death toll to 123.
"We must do more. We must go harder. It's the only way we'll get to the other side of this," says Andrews.
"Our health experts tell us the measures we've introduced are working. But too slowly.
"The current rate of community transmission - mystery cases that cannot be traced back to work or home - is far too high.
"Based on the current numbers, cases might begin to drop off not in days or weeks - but in months. Months more of lockdown restrictions. Months more of 300, 400, 500 cases a day."
What are the new rules under Stage 4?
In addition to the curfew and the five km movement restrictions exercise will be limited to a maximum of one hour per day and no more than five km from the home. Only two people can exercise together.
Shopping will be limited to one person per household per day, with the five km rule to apply.
Restaurants and cafes will be allowed to remain open for takeaway and home delivery, while bottle shops will also be allowed to continue trading.
Andrews also says to expect public transport schedules to be reduced to a "fraction" of what they were.
Study at TAFE and university must be done remotely and from Wednesday at 11:59pm, weddings in Melbourne cannot occur.
Face coverings will continue to be compulsory and all schools will return to remote and flexible learning.
Restrictions on funerals will remain unchanged, allowing 10 mourners plus those conducting the ceremony.
Mitchell Shire on the same page as regional VIC
Based on current COVID-19 numbers outside of Melbourne Andrews has imposed Level 3 restrictions in regional Victoria.
Mitchell Shire will join the rest of regional Victoria and stay on the same Level 3 restrictions it has been experiencing for the last few weeks.
This means there will only be four reasons to be out of the house: shopping for food and essential items, care and caregiving, daily exercise, and work & study.
Businesses will be subject to these restrictions too, meaning restaurants and cafes can only offer delivery and takeaway.
Beauty and personal services will need to close, entertainment and cultural venues will need to shut and community sport will stopped too.
Face coverings will be made compulsory and regional schools will return to remote and flexible learning.
"I know that will cause a certain level of anxiety and uncertainty. But the truth is, this is complex - and we're going to take some extra time to make sure we get these calls right," says Andrews.
"The whole way through this, I promised to be upfront. So I'll say this now. This will be imperfect. And for a little while, there'll be more questions than answers.
"It's why I'm asking something else of Victorians - please be calm, please be kind, please be patient."
The declaration of a State of Disaster will give police greater power to enforce these new rules like the curfew and to prevent crowds from gathering at places like supermarkets.
Andrews said in a statement to expect more information sometime today about changes to workplaces and how Stage 4 restrictions will impact businesses.
Victoria invests in research to better understand COVID-19
Today, Victoria announced the beneficiaries of the state's $5.5 million COVID-19 research fund to back cutting-edge medical research projects to better understand, prevent and treat the coronavirus.
The Murdoch Children's Research Institute (MCRI) will use human-derived stem cells to better understand the virus's effects on different organ systems in the body, including the lung, heart, kidneys, brain, immune system and blood vessels, to support the development of targeted treatments.
The multi-agency study - which includes partners from the Doherty Institute, Monash University, and the Walter and Eliza Hall Institute - has benefitted from Australia-first custom-built stem cell processing equipment with sections sourced from Japan and Switzerland.
Among other grant recipients, the Burnet Institute and University of Melbourne will conduct separate studies focusing on improving the understanding of COVID-19 immunity, while Barwon Health will conduct a study in regional Victoria to determine the long-term biological, physiological and psychological impacts of coronavirus.
Alfred Health, Eastern Health and Bendigo Health will undertake projects examining the impacts of coronavirus on the workforce, with a focus on healthcare and other frontline workers.
Separately, the Victorian Medical Research Acceleration Fund will provide $3 million to fund 12 projects across a range of research fields, including a team at RMIT that is exploring a new way to manage viral infections, which could allow for the repurposing of existing drugs to fight coronavirus.
"It is becoming clear this virus can cause longer-term damage to the body's vital organs," says Theme Director of Cell Biology at MCRI Professor Melissa Little.
"Our new research program will generate a wide variety of stem cell derived human tissues to improve our understanding of disease pathology, change clinical care and hasten the rollout of targeted treatment options."
Updated at 9:17am AEST on 3 August 2020.
---
One in four COVID-19 cases not at home in Victoria, 627 new infections today

Victorian Premier Daniel Andrews (pictured) has revealed one in four people infected with COVID-19 are not at home when health authorities come doorknocking.
This disturbing figure was announced alongside the news Victoria crossed the 10,000 cumulative cases mark today with 627 new infections of COVID-19.
Andrews says the Australian Defence Force (ADF) has been ramping up doorknocking efforts over the course of this week and completed more than 500 home visits to positive COVID-19 cases yesterday.
Of those 500 visits more than 130 people were not found at home when the ADF came knocking, meaning one in four are not at home when they should be.
More than 100 of these people have been referred to the Victorian police for breaching COVID-19 restrictions.
"It is simply unacceptable for you to have this virus and not be at home," says Andrews.
"There may be a handful that are out and getting some fresh air; that does not explain these numbers. These numbers go well and truly beyond anything like that and all that will do is spread the virus."
In addition to the 627 new infections of COVID-19 reported today there have been eight more deaths, four of which are from aged care settings.
There are currently 349 people in hospital and 39 in intensive care.
Andrews says because of the high numbers of new cases, including yesterday's record number of new infections, the state and Federal governments are assessing the data to figure out a path forward.
It comes as Victoria crossed the half-way mark of a six-week Stage 3 lockdown imposed to curb the spread of COVID-19 on Wednesday.
"It is clear to all of us that these numbers are still far too high," says Andrews.
"We will spend the next day or so looking through in fine detail, analysing the data, looking for trends, looking to have a really clear sense of exactly what is presenting and exactly what the nature of our challenge is.
"We could not open up with these numbers. Even with significantly less and less numbers. So it may well be the case, and the data may well bear this out and the best advice may well come to me that we need to take further steps; that the steps we've taken are not enough to pull this up."
Victorian Businesses access support grants
The Premier also provided an update on the state's grants to businesses, revealing 12,600 companies had accessed the $5,000 emergency support grant.
Further, 215 tourism businesses have accessed an industry-specific grant designed to soften the blow from the second round of Melbourne lockdowns.
Of the original $10,000 grant Andrews says 77,600 businesses have been paid to date, but applications for those funds are still open so the number is expected grow.
"We're making good progress on those - obviously we'll continue to process those applications," says Andrews.
"My team is working very hard to make sure that those payments are made on time."
As for the $300 emergency payment to individuals in financial distress due to COVID-19 testing restrictions Andrews says 5,200 people have applied.
Thus far 4,200 have been paid out, equating to around $1.26 million in payments to date.
Updated at 11:34am AEST on 31 July 2020.
---
One new case in QLD ahead of border closure to Sydneysiders

Queensland authorities have reported one new case of COVID-19 linked to the Korean restaurant Madtongsan IV in Sunnybank, which was among the venues attended by two 19-year-old women who ignored health directives after returning home from Melbourne.
The new COVID-19 case is a 27-year-old man from Bellbird Park who is believed to be a relative of one of the cases who attended the Sunnybank restaurant on 23 July.
One of his relatives who may be the source of the infection works at Bolton Clarke Aged Care Facility in Pinjarra Hills.
"It's very important that if anyone else was at that Korean restaurant...if you have any concerns, if you are feeling the slightest bit unwell, you must go and get tested," Queensland Premier Annastacia Palaszczuk told a press conference this morning.
"We still have 11 active cases, and I can confirm in the last 24 hours we have had 9,076 tests that have been conducted."
Deputy Premier Steven Miles said 1,500 contacts have now been traced to three recent cases, underlying how important it is for restaurants to keep records of their patrons.
"They allow us to contact people quickly who may have been exposed to the disease," he said.
"It also underlines how important it is that everybody checks that list of places where we think people who have been infected has been.
Premier Palaszczuk reiterated a previous announcement that from 1am tomorrow Greater Sydney will be considered a COVID-19 hotspot. This means people coming to Queensland who have been in that area within 14 days will be turned away, unless they are Queensland residents in which case they must enter hotel quarantine at their own expense.
"There will be delays at the border so think about your travel plans, and think about where you need to go and think about the timing of those journeys," she said.
"I'm not making any apologies for those delays because our police have a very important job to do."
A total of 34 local government areas (LGAs) in Sydney will be considered hotspots, adding 31 LGAs to the existing hotspots Liverpool City, Fairfield City and Campbelltown City, as well as the whole state of Victoria.
Anyone entering Queensland is required to complete a border declaration pass which is valid for seven days, and providing false information or entering Queensland unlawfully could result in a $4,003 fine.
"Today is the day that Queenslanders who are currently in Sydney and who would like to return without going into quarantine must return," added Deputy Premier Miles.
Photo: Google Maps
Updated at 10:39am AEST on 31 July 2020.
---
Sydney: Health alert for venues in Surry Hills, Cabramatta, Marrickville

Last night NSW Health put out health warnings for three locations attended by confirmed COVID-19 cases: Harpoon and Hotel Harry in Surry Hills, Tan Viet in Cabramatta and Matinee Coffee in Marrickville.
These venues are in addition to a warning for Fitness First St Leonards, advised earlier yesterday.
A confirmed case who had been at the Apollo Restaurant in Potts Point on 25 July also attended Harpoon and Hotel Harry in Surry Hills on 26 July from 2.15pm to 11pm in the indoor dining areas.
"People who attended Harpoon and Hotel Harry for two hours in the above time period must self-isolate and get tested and stay isolated for a full 14 days, even if the test is negative. If symptoms develop, get tested again," NSW Health said.
The same advice has been given to people who attended Tan Viet in Cabramatta on 23 July, where a case relating to the funeral gatherings cluster attended, as well as patrons of Matinee Coffee in Marrickville between 8-9am on 26 July and 7-7:45am on 27 July.
Earlier it was revealed another infected person linked to the Potts Point cluster had been to Fitness First St Leonards on Monday July 27 between 9-10:30am.
The venue has been contacted by NSW Health and closed for a deep clean.
The case also attended Woolworths, Crow's Nest on Monday July 27 between 10.30-11am.
"Customers and staff at the store during this time are considered casual contacts. They should continue to monitor for symptoms and get tested if they become unwell," NSW Health said.
New infections update
NSW Health has today confirmed another 21 new cases, with almost a third of them linked to the Potts Point cluster.
The new cases are as follows:
two are linked to the funeral gatherings cluster
three are associated with the Our Lady of Lebanon cluster
two are associated with the Thai Rock Wetherill Park cluster
six are associated with The Apollo restaurant in Potts Point
two cases are associated with the Mounties Club
two are returned travellers in hotel quarantine
one case was acquired in Victoria
two are under investigation
one case is linked to a known case that is under investigation.
NSW Health can advise the Everlearn Childcare Centre in Prestons will be reopening, after a suspected case has subsequently tested as negative. The Centre will resume normal operations on Monday.
There are now 94 cases associated with Thai Rock Wetherill Park, 57 cases associated with the Crossroads Hotel cluster, eight cases associated with Batemans Bay Soldiers Club, and 23 associated with the funeral events and three associated with Mounties in Mount Pritchard. There are 19 cases associated with the Potts Point cluster.
Originally published at 9:23am on 31 July 2020, updated at Noon on 31 July 2020.
---
Dine in or walk away? How to tell if a venue is COVID safe in NSW

New South Wales premier Gladys Berejiklian has called for more businesses to register as COVID Safe, as the state recorded 19 new cases of coronavirus in the 24 hours to 8pm Tuesday night. Berejiklian said:
"If I walk into a venue and I'm not comfortable with how COVID safe that venue is, I'd leave. I expect patrons to do the same."
Good advice and timely, too. As NSW Health's Jeremy McAnulty said on Wednesday, NSW is "at a knife's edge, a critical point".
Here's what to look for when you walk into a bar, cafe or restaurant to know if it's COVID safe and how to know when to walk out the door.
What to look for
Familiarise yourself with the rules business must follow to register as a COVID Safe business in NSW. The rules are here.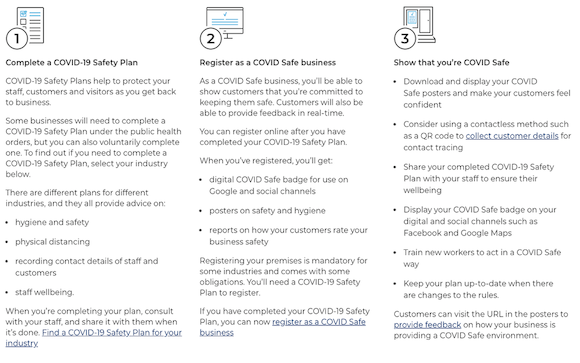 Steps to become a COVID Safe business, according to NSW Health. NSW Health
Check to see the venue's COVID Safe certificate is clearly displayed and that they are taking every patron's contact details. If a patron is dining in, the venue must be recording their contact details or checking they are registered with the COVIDSafe app.
If they're not recording people's details in some way, leave. If a COVID-19 positive case visits that venue, contact tracers are unable to do their job unless all patrons' details are recorded.
Check if tables are appropriately spaced and that cutlery, napkins, glasses, plates, bowls or straws aren't left lying on tables even if they are disposable. Nothing should be on the table for people to pick up (or in a tub for patrons to collect themselves). Cutlery and other utensils should be brought out by staff when your order is ready. The idea is to reduce the risk of a COVID-19 positive person handling your utensils.
Your table should be 1.5m away from other tables but I'd even be trying to keep 1.5m from friends at my own table. Personally, I'd also want to see my friends wearing masks (it's different if you're dining with people with whom you live). Even if you or your friend had a COVID-19 test yesterday and it came back negative, that doesn't mean you're negative today. You could have been infected in the past 12 hours.
Watch what happens when a patron leaves. Are staff appropriately sanitising tables and chairs with spray and, ideally, disposable paper towel? They should be.
Look around to see if the venue provides hand sanitiser for patrons and keep an eye on the staff to make sure they are using it too.
Staff, ideally, should be wearing masks, in my view. I know that's not yet compulsory in many places, but masks provide a barrier if a staff member is unknowingly positive. It's hard to make patrons wear masks, because they have to eat, but I'd be looking for the staff to be wearing them (all staff, not just a couple).
Check if the venue is enforcing contactless transactions to reduce the handling of money, cards and pin pads. I know the evidence about the role of surfaces in spreading this coronavirus is still emerging but we should stick to universal precautions if something can be avoided, it should be.
Staff should be limiting the number of patrons at the venue, and the number of patrons allowed in the venue at any one time should be clearly displayed. If people are lining up outside, make sure they are being spaced out too.
In general, aim for an open-air setting if you can, such as a beer garden or an open-air cafe. The more fresh air flow you have around you, the more transmission risk is reduced. Any sort of indoor socialising, where air flow is limited, is inherently risky at the moment in NSW.
When to leave
Breaches of any of the above would be enough to make me want to leave. But here are some more triggers that would make me think, "I'm getting out of here."
If you see staff or patrons with symptoms they have a cough, or cold, or seem unwell leave.
If they are not wiping surfaces or tables, or allowing patrons to come in and seat themselves, leave. Patrons should be shown to tables that have been sanitised.
If the place is starting to fill up and you sense physical distancing is not being observed leave.
A critical point
NSW is at an especially critical point. I'd be very, very careful right now. If I was in a Sydney hotspot, I wouldn't be going out to dinner at all.
NSW is doing a good job of putting out spot fires but any one of those spot fires can flare up if people aren't taking precautions.
If you thinking of going out, and you are wondering if it is risky, then you are better off not doing it. If you feel you have to go, then mitigate your risk by moving the event outside or making sure everyone is distancing and wearing masks.
COVID-19 is a really serious disease that affects young and old. You can get sick or even die, even if you are young and healthy and the evidence on long term effects is worrying. And of course, healthy people can pass it on to someone who is in a high risk category. It's so important that everyone continues to observe the appropriate protocols today. This week. This weekend.
Until COVID-19 either burns out globally or we get a vaccine and neither of those are right on the horizon and may not happen at all then this may become the new normal, sadly.
Infection control measures remain our best chance of keeping the pandemic in check.

Lisa Bricknell, Senior Lecturer in Environmental Health, CQUniversity Australia
This article is republished from The Conversation under a Creative Commons license. Read the original article.
Updated at 4:22pm AEST on 30 July 2020.
---
Ten NSW venues to be fined for "serious" breaches of COVID-19 restrictions

Venues have been urged to comply with COVID-19 restrictions in New South Wales or face a hefty fine as the state's health authorities prepare to crack down on breaches this weekend.
Ten more venues have been singled out by the Department of Customer Service today for breaches including not having a safety plan, non-compliant record keeping, and a lack of social distancing.
Liquor & Gaming NSW, SafeWork NSW and NSW Fair Trading have visited 410 licenced venues since the new restrictions were introduced, issuing $50,000 in penalty infringement notices for breaches of COVID safety.
Executive director of compliance, Peter Dunphy, has labelled non-compliant behaviour as reckless with the potential to put livelihoods, jobs, and community health at risk.
"It beggars belief that anyone would want to eat, drink and mingle, shoulder to shoulder with others during a pandemic," Mr Dunphy said.
"Pubs, clubs, bars, casinos, cafes and restaurants are high risk for COVID transmission. They are subject to public health order conditions specifically designed to keep them open and keep our communities safe.
"We all need to play it safer - businesses as well as customers."
These ten pubs, clubs, cafes and restaurants will be fined $5,000 each:
Mapo Galbi Korean BBQ - Gosford
Natapit Samintkaew - Central Coast
Thai Thyme - Erina
Hero Sushi - Erina
Heart 2 Heart - Cumberland
Master Hot Pot - Cumberland
Tamworth Service Club - Tamworth
Greyhound Social Club Ltd - Yagoona
Hurlstone Park Hotel - Hurlstone Park
Kingswood Hotel Kingswood
The NSW Government also announced yesterday that in addition to hospitality premises, gyms will be subject to new public health orders from Saturday 1 August at 12:01am.
"You never know who is filming or taking photos or when police and inspectors might visit your business," Mr Dunphy said.
The warning comes as clusters of COVID-19 infection continue to grow, tracing back to a number of venues in Sydney.
As of today, there are now 89 cases associated with Thai Rock Wetherill Park, 57 cases associated with the Crossroads Hotel cluster, and eight cases associated with Batemans Bay Soldiers Club.
A cluster from The Apollo restaurant in Potts Point has also continued to grow today with four new cases associated with the venue in NSW and two in Queensland.
NSW Health has advised anyone who attended Frank's Pizza Bar Restaurant in Camperdown on 27 July from 6pm to 8pm to monitor for symptoms after a case attended the establishment.
Updated at 4:01pm AEST on 30 July 2020.
---
Mask rules will cover all of Victoria as new COVID-19 cases climb to 723

After a new daily record of 723 COVID-19 cases in Victoria, Premier Daniel Andrews is rolling out two new measures to "jealously guard" the low number of infections in regional areas.
Masks will be made mandatory across the whole state as of midnight on Sunday, while as of midnight tonight residents in the Geelong corridor will not be allowed to have visitors to their homes.
Of the 5,385 active cases in the state just 255 are in regional areas, but a high percentage of those happen to be in the Geelong region.
In response, residents in Colac-Otway, Greater Geelong, Surf Coast, Moorabool, Golden Plains, and the Borough of Queenscliffe, will no longer be allowed to have visitors as of 11:59pm tonight.
"To date, new cases in regional communities have largely been contained to workplaces. Increasingly though in some locations we're seeing a different kind of spread," Andrews said.
"Understandably, there'll be plenty of questions about why this and not that. Why you can have dinner together at a restaurant but not at a mate's place?
"And the simple truth is the data - the data is telling us that outside work this is the single greatest cause of transmission in these communities. People are visiting friends and family and taking the virus home with them."
He said this made sense, as these were the occasions when people tended to let their guards down, relaxing and forgetting about social distancing rules to stay safe.
There were 13 new deaths overnight, and the total number of confirmed infections since the pandemic began is now just below 10,000.
The Premier said the decision to make masks required state-wide was because it could be implemented without causing a significant economic cost but get a really significant public health benefit.
"I understand this will a big step for some. But by covering your face, you're protecting your community, and protecting those extra freedoms your community enjoys," Andrews said.
"From midnight Sunday, everyone in regional Victoria and therefore everyone across the whole state will have to wear a mask, and I stress, or a face covering, whenever they're out of their home."
Usual exemptions that are now well understood in Metropolitan Melbourne and Mitchell Shire, such as strenuous exercise, will also apply to regional Victoria.
"But I don't think this is the biggest leap...many, many people in regional Victoria where they have that sense that they can't distance, can't maintain that 1.5 metres apart, are already wearing masks," he said.
"Both these decisions are on the advice of the chief health officer...we have low numbers in regional Victoria, and we want to jealously guard that - we want to keep those numbers low.
"These are preventative steps. They're an abundance of caution approach."
Victorians going to work while sick with COVID-19
Shockingly, Andrews today revealed that there is a small number of people still going to work after testing positive for COVID-19.
He says, as part of Australian Defence Force's doorknocking program, they have come across a number of people who were not at home depsite being infected with the virus and were instead out at work.
"If you're a positive case then you need to be at home and you need to be isolating," says Andrews.
"These numbers today are a reflection of increased cases in aged care, that's one element...But the key point here is that too many people are still going to work when they have symptoms.
"So long as that continues then we will continue to see numbers go up. To put it another way, we will not get businesses reopened and we will not see many businesses survive...as long as people continue to go to work when they are unwell."
A $300 Test Isolation Payment is available to eligible Victorians, including parents and guardians of children, who are required to self-isolate while waiting for the results of a coronavirus test.
Further, a $1,500 payment is available to those who have been asked to self-isolate or quarantine at home either for those diagnosed with coronavirus or those who are a close contact of a confirmed case.
Update: An earlier version of this article incorrectly stated that there were 732 new cases of COVID-19 in Victoria today. The actual number is 723 new cases.
Updated at 11:35am AEST on 30 July 2020.
---
Important step around the corner for Mesoblast COVID-19 treatment

A major milestone is "imminent" for Australian regenerative medicine company Mesoblast (ASX: MSB) as its potential treatment for severely ill COVID-19 patients faces one of its biggest tests to date.
Following encouraging early results for its candidate product remestemcel-L in treating severe acute respiratory distress syndrome (ARDS) in patients with the virus, Melbourne-based Mesoblast's trials are advancing in the US.
The country's independent Data Safety Monitoring Board (DSMB) has set a date for early September to complete the first interim analysis of a Phase 3 trial of the medicine in ventilator-dependent COVID-19 patients with moderate to acute ARDS.
The trial's first 90 patients will have completed 30 days of follow up during August, after which the DSMB will perform an interim analysis review of the safety and efficacy data.
The DSMB will then inform Mesoblast on whether the trial should proceed as planned, or should stop early.
If the Phase 3 continues, up to 30 leading medical centers across the United States are expected to participate in the trial with recruitment due for completion in September.
The clinical protocol for evaluation has been based on results from a pilot study on patients under emergency compassionate care at Mt Sinai Hospital in New York, whereby nine of the 12 people treated were taken off a ventilator and discharged from hospital within a median of 10 days.
The current trial is randomised with placebo controls of 1:1 with two intravenous infusions of remestemcel-L to be received three to five days apart, or the placebo on top of maximal care.
Related stories: Mesoblast emboldened by lung disease treatment results
Mesoblast raises $138m to bolster manufacturing for potential COVID-19 medicine
Mesoblast ramps up trials for COVID-19 treatment
Mesoblast treatment achieves "remarkable" results for critical COVID-19 patients
Updated at 12:03pm AEST on 30 July 2020.
---
Three new COVID-19 cases in QLD, two linked to growing The Apollo cluster

A cluster of COVID-19 cases connected to The Apollo at Potts Point is still growing, with six new cases today including two in Queensland and four in New South Wales.
Queensland has recorded three new confirmed cases of COVID-19, but none are connected to the two 19-year-old women who returned from Melbourne and ignored self-isolation orders.
Both of the Queensland cases linked to the Potts Point restaurant have been self-isolating since their return home.
The third is a man in his 20s who returned from the United States and is in hotel quarantine.
Queensland Deputy Premier Steven Miles says the news validates the government's decision to close the State's borders to Greater Sydney yesterday.
"The fact that two of these three new cases came from Sydney, as well as the fact that two of the cases we recorded yesterday had transited through Sydney underlines how important it is that we have made that decision to declare Greater Sydney a hotspot," says Miles.
"It will allow us to control cases returning from Sydney where we know there are out breaks and that means it was the right decision."
While none of the new cases reported today by Queensland authorities are connected to the two 19-year-old women, Chief Health Officer Dr Jeannette Young says the state is still on high alert.
"In the last two days we've had six cases. It's been a long time since we've had those sorts of case numbers," says Dr Young.
"So this is an incredibly risky time for Queensland. We need to get through the next week."
Dr Young has encouraged anyone displaying symptoms to self-isolate and immediately get tested for COVID-19.
NSW update
New South Wales has recorded 18 new cases of COVID-19 today, bringing the total number in the state to 3,547.
Of the new cases:
Two are linked to the funeral gatherings cluster,
Four are associated with the Thai Rock Wetherill Park cluster,
Four are associated with The Apollo restaurant in Potts Point,
Two are returned travellers in hotel quarantine, and
Six are under investigation.
There are now 89 cases associated with Thai Rock Wetherill Park, 57 cases associated with the Crossroads Hotel cluster, eight cases associated with Batemans Bay Soldiers Club, and 20 associated with the funerals. There are eleven cases associated with the Potts Point cluster.
NSW Health has advised anyone who attended Frank's Pizza Bar Restaurant in Camperdown on 27 July from 6pm to 8pm to monitor for symptoms after a case attended the establishment.
Three cases have now attended the Mounties at Mount Pritchard and new times have been identified. Anyone who attended the club from 6pm Wednesday 22 July to 3am on Saturday 25 July must isolate and get tested regardless of symptoms, but stay isolated for a full 14 days even if they test negative.
Health authorities have also expanded testing advice to Perisher after commencing a research program to test sewage for traces of COVID-19 across NSW.
Initial samples collected at the Perisher sewage treatment plant on Wednesday 22 July 2020 returned a positive result for the presence of COVID-19.
Further sampling and analysis is required to assess the significance of this initial positive result. The positive sewage result can be due to shedding of the virus by someone who may have previously had the illness, with the virus 'shedding' through their system for up to four weeks later.
"While no cases of COVID-19 have been identified in Perisher or Thredbo to date, it's important that anyone who was in this area get tested if they have even the mildest of symptoms," says NSW Health.
There are 100 COVID-19 cases being treated by NSW Health currently, with five people in intensive care and one being ventilated.
Updated at 10:33am AEST on 30 July 2020.
---
Third new QLD COVID-19 case as health alert issued for 11 venues, including South Bank bar

A COVID-19 cluster is now starting to emerge in South East Queensland from two 19-year-old women who travelled to Melbourne and ignored health directives to self-isolate upon their return.
A criminal investigation into how the women flouted quarantine is due to take place, but in the meantime authorities are scrambling to trace the virus' potential spread as the individuals were moving amongst the community for eight days despite feeling unwell.
Queensland Health has now reported a third positive COVID-19 case who is a known contact - a 22-year-old woman employed by YMCA Chatswood Hills Outside School Hours Care.
Authorities have identified 11 locations, including two venues in South Bank, where the women attended as part of their tracing efforts for new potential cases.
Queensland Chief Health Officer Dr Jeannette Young said contact tracing was underway, and appropriate action had been taken at all relevant locations.
"Contact tracing is underway on all new cases," Dr Young said.
"While we are still determining where the virus may have been acquired, we are working closely with these women to gather necessary information, including other places they may have visited whilst infectious.
"As always, we strongly recommend everyone with symptoms, particularly people who have travelled interstate recently, to immediately get tested. Vigilance is key to keeping community transmission out of Queensland."
She said anyone living Logan, South Brisbane or Springfield who is feeling unwell should stay at home and immediately get tested.
Any individuals who were present at the below locations at the relevant times are asked to immediately self-quarantine and contact 13 HEALTH:
Flight VA863 Melbourne-Sydney - 21 July
Flight VA977 Sydney-Brisbane - 21 July
Parklands Christian College, Park Ridge on 22-23 July - 9.30am-6pm
Madtongsan IV Restaurant, Sunnybank on 23 July - 7-9pm
Heeretea Bubble Tea Shop, Sunnybank on 23 July - 9.25pm
YMCA Chatswood Hills Outside School Hours Care, Springwood on 23-24 July
Primary Medical and Dental Practice, Browns Plains on 24 July - 3.30-3.50pm
Thai Peak Restaurant, Springfield on 26 July - 6.30-9pm
Cowch Dessert Cocktail Bar, South Bank on 27 July
P'Nut Street Noodles, South Bank on 27 July
African Grocery Shop, Woodridge on 28 July
Primary Medical and Dental Practice, Browns Plains on 28 July - 12.25-12.30pm
Chatime Grand Plaza, Browns Plains - 28 July
Updated at 5:25pm AEST on 29 July 2020.
QLD to close border to all of Sydney, Logan cases spark community transmission fears
---
CelluAir develops virus-filtering mask material from renewable sources

Queensland University of Technology (QUT) and Adelaide-based incubator Innovyz have formed a joint venture that will bring mask material made from agriculture waste to the market.
The JV startup CelluAir will commercialise the virus-filtering material which was developed by QUT process engineer Dr Thomas Rainey and his research team.
Proof of concept testing has found the material can filter nanoparticles smaller than 100 nanometres, the size of a virus, while retaining high breathability to reduce wearer fatigue.
The deal means CelluAir will begin an accelerated six-week scope of work to scale up the technology with the aim of taking it to market as soon as possible.
CelluAir has incubated advanced manufacturing startups including Titomic (ASX: TTT) from the CSIRO in 2017 and Amaero (ASX: 3DA) from Monash University in 2019.
"The new material is relatively cheap to produce and is biodegradable making it sustainable for single use," says Dr Rainey.
"Our tests showed the new material was more breathable than commercial face masks, including surgical masks.
"Breathability is the pressure or effort the wearer has to use to breathe through the mask. The higher the breathability the greater the comfort and reduction in fatigue."
Innovyz general manager Tom Kenyon says the company specialises in taking research from the laboratory and moving to market.
"We're super excited to be working with QUT which has a great reputation in research and are very focussed on commercial outcomes," he says.
"Many researchers want their research to have impact and the quickest way to have impact is to bring that research to market."
Updated at 4:49pm AEST on 29 July 2020.
---
QLD to close border to all of Sydney, Logan cases spark community transmission fears

Queensland has declared all of Greater Sydney a COVID-19 hotspot and will close its borders to the region from 1am on Saturday 1 August.
As such, people who have been to Sydney within the last 14 days will not be allowed to enter the Sunshine State.
Queensland residents will be allowed to return, but they will have to isolate in a hotel for 14 days at their own expense.
The move will see 31 new local government areas (LGAs) added to the list of three existing LGA hotspots previously delcared by the Queensland Government because of new outbreaks in the NSW capital.
"It is going to cause an inconvenience to families...but it is important," says Queensland Premier Annastacia Palaszczuk.
"We must protect Queenslanders, and your safety comes first. We are in extraordinary times at the moment and we have to do everything we can."
BREAKING: Queensland will close its borders to all of Greater Sydney. From 1am Saturday, more hotspots will be declared and no one from Sydney will be allowed into Queensland. #COVID19au pic.twitter.com/044iZeTZ1g

Annastacia Palaszczuk (@AnnastaciaMP) July 29, 2020
The announcement follows news that two new confirmed cases of COVID-19 in Queensland have been out in the community for eight days whilst unwell, forcing Queensland Health to close some shopping malls, restaurants and a church.
The two cases, both 19-year-old women who live in the Logan and Acacia Ridge areas, returned from Melbourne on 21 July and did not isolate at home for the requisite 14 day period.
As such, Queensland Health is working to identify the numerous close contacts of the two women, will close a number of businesses and a church for deep cleaning for 48 hours, and will place aged care facilities in the Metro South region into lockdown.
A criminal investigation into how the women managed to travel to Victoria and return to Queensland without going into quarantine will also be undertaken.
One of the women is employed as a cleaner at the Parklands Christian College in Logan, which has since been closed for deep cleaning.
Meanwhile, Priority Health Medical Centre has relayed information from Orion Shopping Centre, where one of the women attended the Peak Thai restaurant recently.
"We have been advised [By QLD Health] that the person was a patron who visited Peak Thai on Sunday 26th July 2020, in the evening," the shopping centre reportedly told the medical centre.
Both women are currently being cared for at the Princess Alexandra Hospital in Brisbane.
Premier Palaszczuk says she is "furious" about the conduct of the pair that will cause significant inconvenience to those in the local community.
"I am absolutely furious that this has happened, that these two people have gone to Victoria and come back and have given to authorities misleading information," says Palaszczuk.
"There will be a thorough police investigation here, and now we have to act as a community."
According to Queensland Deputy Premier and Minister for Health Steven Miles the pair travelled together to Melbourne and returned to Brisbane on 21 July on a flight via Sydney.
Close contacts on flights VA863 and VA977 are being contacted currently.
Chief Health Officer Dr Jeannette Young says she is disappointed by the behaviour of the two women which has put lives at risk in Queensland.
"It is very disappointing that this has occurred" says Dr Young.
"As a result of that, a lot of people are going to be inconvenienced and I do apologise to those people for what is now going to have to occur.
"We know if we act really fast we can stop this spreading further and cause even more inconvenience to a lot of people."
Queensland Deputy Police Commissioner Steve Gollschewski says a criminal investigation will seek to uncover how the pair managed to cross into Queensland from Melbourne without having to go into quarantine.
"Our investigations are around the truth so we want to work out what actually happened here, in terms of what individuals may have done but also how the system has operated and see whether there are things we need to consider," says Gollschewski.
"What this highlights is why it is so important that everybody who engages with that does the right thing.
"There is so much community transmission [in Victoria], you're putting everyone at risk if you don't declare that and certainly, there are systems in place to help people get through that."
Dr Young has urged anyone who displays symptoms in the Logan, Acacia Ridge and Springfield Lakes regions to get tested immediately and self-isolate.
"There will be additional fever clinics put in place but please, see your own GP, go to one of the fever clinics that are there and get yourself tested as soon as possible," says Dr Young.
"If you are unwell, stay at home and isolate yourself. That is the way we can all work together to stop this further spreading."
Updated at 11:19am AEST on 29 July.
---
NSW gyms to require COVID Safe marshalls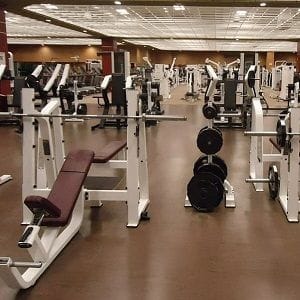 NSW Premier Gladys Berejiklian has today announced new measures to ensure COVID Safe hygiene at gyms that will come into force from Saturday morning (Friday midnight).
"All gyms need to have a COVID marshall in place at all times," she told a press conference this morning.
"That includes gyms who currently might have a business model where they don't have any staff present," she said, noting a permanent person or staff member would need to fill this role."
As the state recorded another 19 new cases overnight, all from known sources, the Premier said this latest measure was in line with the health advice.
"We know those high risk activities are those indoor venues where people are in close proximity to others when speaking, or when they're in close physical activity such as a gym," she said.
She said businesses in general were downloading what they needed to do to be COVID Safe, but not enough were registering.
"We'd like to see those numbers increase, but I do want to thank those businesses that really stepped up and made that difference.
"I also want to thank patrons. If I walk into a venue and I'm not comfortable with how COVID Safe that venue is, I would leave, and I expect every patron to do the same."
The state has reported 19 new COVID-19 cases in the 24 hours to 8pm last night, bringing the state's total number of cases 3,529.
Of those cases three are linked to a funeral gathering in Bankstown, 10 are associated with the Thai Rock cluster in Wetherill Park, two are connected to the Thai Rock cluster in Potts Point, one is a staff member at The Apollo in Potts Point, one is connected to the Crossroads Hotel cluster, and two are travellers from overseas.
Updated at 11:47am AEST on 29 July 2020.
---
Queensland private school closed after employee tests positive for COVID-19

The Parklands Christian College in Logan south of Brisbane has been closed for deep cleaning after an employee tested positive for COVID-19.
The woman, who is under isolation, tested positive late yesterday after returning from interstate last week.
The private school will temporarily close until further notice to allow for cleaning and for contact tracing to get underway.
"We are working to determine where the virus may have been acquired, including working with the woman to gather necessary information about places she may have visited whilst infectious," says Queensland Health.
"As always, we strongly recommend everyone with symptoms to immediately get tested. Vigilance is key to keeping community transmission out of Queensland."
There have been 1,076 confirmed cases of COVID-19 in Queensland since the beginning of the pandemic.
Updated at 9:28am AEST on 29 July.
---
Potts Point public health warning expanded, Rushcutters Bay yacht club closed for deep cleaning

Anyone who visited The Apollo restaurant in Potts Point on 22 July must immediately self-isolate and get tested for COVID-19 now that new cases have been connected to the restaurant.
The public health warning was previously limited to restaurant attendees from 23 to 25 July, but with three cases now in total the timeframe has been expanded to a day earlier.
Two of those new cases visited The Apollo on 22 July and then the Cruising Yacht Club Australia (CYCA) in Rushcutters Bay on subsequent nights. The Yacht Club has been closed for deep cleaning.
The cases can be linked back to the Potts Point Thai Rock Restaurant according to NSW Health.
The third case is a staff member of The Apollo which sparked the initial closure of the restaurant.
Anyone who attended the CYCA on the following dates during these times is asked to monitor for symptoms and seek testing if they develop:
Thursday 23 July 6pm-7.30pm
Friday 24 July 3.30pm-5pm
Sunday 26 July 4pm-5.30pm
"With the growing number of cases in the area, NSW Health is again asking all people who live in or have visited the Potts Point area in the past two weeks to get tested if they have any symptoms of COVID-19 at all, even the mildest of symptoms such as a runny nose or scratchy throat," says NSW Health.
A new pop-up clinic was established yesterday in Surry Hills for testing and will be open seven days a week.
Another new clinic will open form midday today in Rushcutters Bay Park.
Updated at 9:15am AEST on 29 July 2020.
---
Elective surgeries suspended as Victoria tackles aged care outbreaks

With 769 of Victoria's 7,775 active cases of COVID-19 in the aged care sector, the state government is suspending non-urgent elective surgeries and reshuffling the health care workforce.
Effective immediately, elective surgeries other than for Category 1 and the most urgent Category 2 patients will be suspended.
Further, hospital staff from Eastern Health and the Eye and Ear Hospital in Melbourne will be moved into a number of aged care settings where there are outbreaks.
State Premier Daniel Andrews says while the private sector aged care services are not the State Government's responsibility, the measures will be put in place to protect all Victorians.
"I cannot stand here and tell you that I have confidence that staff and management, across a number of private aged care facilities are able to provide the care that is appropriate to keep their residents safe," says Andrews.
"It's not about blame, it's not about demarcations and having disputes about who's in charge of what, it's just about getting on, and getting this done."
Under the new arrangements, where there is no confidence that care can be provided to a suitable standard by the private sector aged care providers the State Government will move residents out of those settings into hospitals both public and private.
There have already been around 2,000 residents moved from private sector aged care facilities into hospitals.
"This does not mean that every resident in an aged care facility that has an outbreak will be moved en masse to the public or, indeed, to a private hospital. It will always be based on clinical need," clarifies Andrews.
"Whilst this is not a sector that we have any involvement in, the residents are Victorians and we need to look after them."
The development comes as Victoria reports 384 new cases of COVID-19 today, bringing the state's total number of active cases to 7,775.
The State also reported six new deaths today, four of which are linked to private sector aged care.
Today's new figures come in conjunction with the state ticking over the 3,000 mark of cases under investigation, demonstrating that the State still has a while to go until it gets this latest outbreak under control.
Updated at 12:12pm AEST on 28 July 2020.
---
Australian COVID-19 cases under investigation surpass 3000

The exponential rise in COVID-19 cases under investigation shows no signs of abating with the latest data showing the figure reached an estimated 3,201 yesterday.
All but two of these came from Victoria, where these numbers are almost equal to the number of cases with known local sources.
Of yesterday's 532 new cases in the state, 154 were linked to outbreaks or complex cases and 378 were classed as under investigation.
NSW reports zero cases are under investigation, although 370 were locally acquired with no contact identified.
The ability to track the spread of the virus is critical to Australia's coronavirus response, but COVID-19's long incubation period in infected hosts and numerous other factors have led to a backlog of cases for Victoria's health officials to get under control.
Whether it be through financial incentives or attempts to dispel any stigma around a positive diagnosis, Premier Daniel Andrews has been pushing for more people to test for the virus and isolate according to the state health directives if they have symptoms.
"No one will be criticised or judged for doing the right thing," Premier Andrews said yesterday.
There are currently 4,713 active cases of the virus in Australia, including 4,542 in Victoria, 158 in NSW, and single-digit numbers in all other states and territories.
To date Australia has recorded 161 deaths from COVID-19, compared to a global figure of close to 656,000.
Updated at 10am AEST on 28 July 2020.
---
JBS Brooklyn staff walk off the job over COVID-19 safety concerns

Update: Since publication JBS Australia has announced that the facility has reopened after a site inspector from Work Safe Victoria declared the site to be safe and ordered everybody back to work.
The UWU says JBS has agreed to a 30 minute separation between shifts, provided workers with details on cleaning regimes, and agreed to give workers a safety briefing before they start.
Staff at JBS Australia's meat processing plant in Brooklyn, Melbourne have ceased work this morning citing concerns that the company has handled site safety poorly during a COVID-19 outbreak.
The industrial action comes fifteen days after the JBS site was ordered to close by the Department of Health and Human Services and the confirmation of 71 positive cases of COVID-19 connected to the meatworks plant.
According to the United Workers Union (UWU), the Brazilian-owned company has not responded to workers' concerns about the safety of the site during this period of time.
"JBS has consistently failed their workforce by not communicating with their workers and by not consulting with their representatives," says UWU Victorian branch secretary Susie Alison.
"These workers have been battling through this crisis with almost no support. They don't want to have gone through all that only to walk back onto the floor and catch the virus.
"Workers across this country are getting wise to the way these companies think, that profit is more important than people. They are ready to fight for their safety."
In a notice to the company, JBS cold storage workers told the company that "without safe systems of work and without adequate information, instruction and training" there would be a "serious and immediate threat to health or safety, namely a high threat and degree of risk to the COVID-19 contagion".
Just last week the UWU accused JBS Australia of asking COVID-19 positive staff to return to work and reported that safety equipment including electronic thermometers was faulty.
UWU says it has heard reports of a worker who had returned to the site yesterday but had yet to complete their 14 days in isolation. That worker allegedly remained on site for more than one hour before being sent home.
Workers have also reported that social distancing measures at the Brooklyn site were inadequate, with afternoon and day shift crossing paths in a confined space with no social distancing, and balaclavas were being shared between workers.
The UWU says workers raised concerns with management that were "not taken seriously".
Staff have also allegedly been forced to isolate over the last two weeks, with many asked to draw upon their annual leave entitlements whilst others left without any income at all.
The union has been calling on JBS to provide additional paid leave for the workforce that has helped them continue to operate throughout the pandemic.
JBS Australia says it has tested its entire Brooklyn workforce and conducted a deep-clean of the entire facility.
"JBS Australia has worked hand in glove with DHHS to make the Brooklyn facility as COVID Safe as it's possible to be," says a JBS Australia spokesperson.

"Right now, our focus is on safeguarding the jobs of the 1230 Victorians who rely on us for their livelihood, safeguarding the supply of meat to both our local and export markets, and most importantly, doing whatever it is in our power to do to safeguard the health and well-being of our workers and the wider community in which we operate."

"Just yesterday, the AMIEU, with whom we have an excellent working relationship, went on record saying that they were satisfied we had done everything possible to make our workplace COVID Safe."
Updated at 9:16am AEST on 28 July 2020.
---
Victoria to get homeless into homes with $150m package

The Victorian Government has established a $150 million package designed to get the state's homeless into homes as the outbreak of COVID-19 in Melbourne continues.
Much of the State's ability to get on top of the outbreak in Melbourne hinges on the city's residents remaining at home, but that is difficult if you don't have a home to stay at in the first place.
The funding will help more than 2,000 Victorians out of homelessness and into their own homes and follows the State's move at the beginning of the pandemic to move people into vacant hotels.
That hotel accommodation program will also be expanded under the 'From Homelessness to a Home' package until at least April next year.
"This pandemic has laid bare many inequalities you can't stay home if you don't have one and you can't wash your hands regularly if you don't have access to the bare basics of hot water and soap," says Victorian Premier Daniel Andrews.
"This is our opportunity to help break the cycle of homelessness because now more than ever, home means stability, security and safety."
Under the program the State Government will arrange to lease 1,100 properties from the private rental market, providing a permanent home for people once they leave emergency accommodation.
In addition, the first of Victoria's promised 1,000 new social housing units are coming online now and will be used to support people to transition out of homelessness.
In addition to housing, Victoria will give those enrolled into the program access to mental health, drug & alcohol and family violence support for those that need it.
The funding will be allocated to homelessness agencies in both metropolitan and regional areas in order for tailored and responsive services to be delivered based on the needs of individuals.
Updated at 10:29am AEST on 28 July 2020.
---
Health warnings issued for Potts Point, Mount Pritchard

NSW Health has issued a public health warning for the Sydney suburbs of Potts Point and Mount Pritchard following the detection of two new COVID-19 cases.
Last night the department reported a new case of COVID-19 was linked to a staff member of The Apollo restaurant at Potts Point, showing a spread in the area after a worker at Thai Rock Potts Point tested positive.
The venue has been closed for cleaning, and anyone who attended the Greek restaurant from Thursday 23 to Saturday 25 July has been asked to quarantine for the equivalent of 14 days since their visit.
Furthermore, anyone who lives in or has visited the Potts Point area in the past two weeks has been urged to get tested if they have any symptoms of the virus.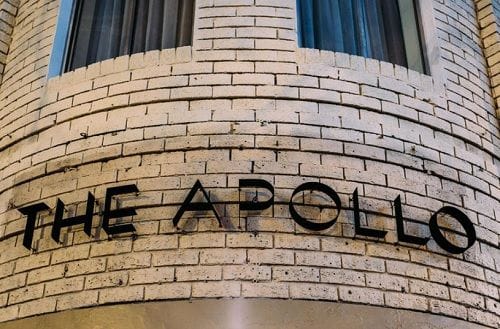 The second case in the warning relates to two venues in the South West suburb of Mount Pritchard attended by an individual with the virus - the RSL Mounties and nearby Pritchard's Hotel.
The timeframe for potential virus exposure at Mounties is similar to The Apollo, with people who attended also asked to isolate for 14 days and go for a test if they show any symptoms.
For Pritchard's Hotel there is a narrower timeframe under the lens of between 7pm and 7.45pm on 23 July, but NSW Health has not asked people who visited at that time to self-isolate but to get tested if they feel sick.
"Anyone feeling unwell even with the mildest of symptoms such as a runny nose or scratchy throat is urged to self-isolate and seek testing. Do not go to work or catch public transport until you are cleared of COVID-19," NSW Health said.
"If you are directed to self-isolate, you must remain in isolation for the full 14 days even if your initial test is negative. If you do develop COVID-19 symptoms, you should be retested, even if you have had a negative result previously."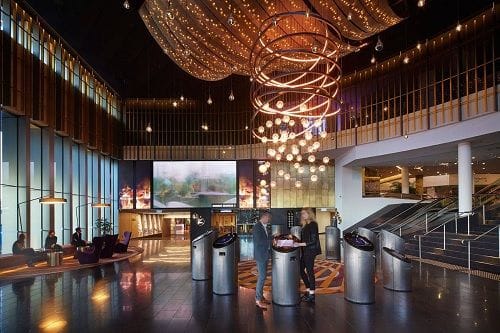 There are a wide range of testing clinics in the area, and private testing is also available via GPs:
St Vincent's clinic at the East Sydney Community Centre, 34-40 Burton Street Darlinghurst
The Sydney Hospital Emergency Department
A 'Pop-Up' COVID-19 testing clinic, The Albion Centre 150 Albion Street Surry Hills
Kirketon Road Centre Mobile COVID-19 testing clinic, Walla Mulla Park, Woolloomooloo
Prince of Wales Hospital, 14B Avoca Street Randwick
Bondi Beach drive-through car park clinic
Updated at 9:08am AEST on 28 July 2020.
---
NT's hard border for Sydneysiders extended four weeks

The Northern Territory Government has decided to keep existing restrictions on travellers from Greater Sydney for a further four weeks, while the timeline for restrictions on Victorians remains indefinite.
In mid-July when Chief Minister Michael Gunner (pictured) said he wouldn't "roll the dice" on visitors from Sydney, he explained measures would be reviewed before the replication cycle ended in two weeks.
Now that date is around the corner, and a review has shown community transmission in the NSW presents a threat to the NT for the "foreseeable future".
"The outbreaks of concern are confined to Sydney, and they appear well managed but still growing," Gunner said.
"Based on this assessment and to provide certainty for all Territorians, we're extending our hotspot declaration to all of Greater Sydney for at least another four weeks - that is two more replication cycles on the virus.
"That means our borders will stay close to all of Greater Sydney - anyone who lives there, anyone who's been there - until at least Friday, the 28th of August. That is the earliest possible date before any change, but make no promises about that date."
For anyone who does come to the NT from Sydney, they will need to spend two weeks in hotel quarantine at their own expense of $2,500.
"For other local government areas in New South Wales that are currently declared hotspots, we will continue to monitor them regularly. They will stay as hotspots for the time being," he said.
"When we kept our borders closed in Victoria I said it was indefinite, and nothing has changed there. Frankly there is no end in sight right now in terms of when our border arrangements with Victoria will change. I would say it is months away at least.
"The situation there is grim, confronting and tragic. I know we are all thinking of friends and family in Melbourne right now. They are doing what needs to be done to be on top of this, not just to protect themselves but ultimately protect all of us."
The Chief Minister added an additional $20 million would be invested to recruit 130 extra police and support staff along with the purchase of 20 new police vehicles, in order to help man the borders and support communities.
"The new recruits will include frontline constables, Aboriginal liaison officers, Aboriginal community police officers and support staff. Recruitment and training will begin straight away," Gunner said.
"The first crews will be on the job by October. The roll-out of the extra officers will continue through to November next year.
"The new recruits will help relieve the current rostering pressures, giving the cops on the borders a bit of a break. And it also means we'll be well prepared to cover any changes in support from the Australian Federal Police and the Australian Defence Force down the track."
Updated at 3:49pm AEST on 27 July 2020.
---
400 Victorian health workers now have COVID-19 as state reports record case numbers

"The lockdown will not end until people stop going to work with symptoms," Victorian Premier Daniel Andrews said.
Victoria crossed the 500-mark for new daily COVID-19 cases today while 16 people in the state have passed away due to the virus in the past 48 hours.
There have been six deaths from the virus in the past 24 hours, following the deadliest day yet for the state yesterday.
Premier Daniel Andrews reported 532 new cases this morning, taking the total number of active cases in Victoria to 4,542 of which around 400 are health workers.
There are now 245 people with COVID-19 in Victorian hospitals, including 44 in intensive care.
Almost 700 active cases are currently connected in some way to aged care, and after detailing the numbers from various facilities the state's chief health officer Brett Sutton said it was difficult to read them out without considering the residents "will be people's parents, grandparents, great grandparents and they are at significant risk of dying".
"That's an an inescapable fact. In these settings where there are outbreaks in aged care, the mortality is extremely high," Sutton said.
Premier Andrews emphasised the biggest driver of COVID-19 transmission and numbers going up was people going to work when they had symptoms.
"If you are sick, even mildly, you just can't go to work. The only thing you can do is get tested - the only thing you can do is then wait at home," he said.
"If you are [COVID-19] positive then you'll need to be at home for that 14-day period."
Andrews has received feedback that some people are very reticent to discuss symptoms or a positive diagnosis with family members, but he said people shouldn't see a positive test as a reflection on themselves
"This does not discriminate. No one will be criticised or judged for doing the right thing. That's exactly what we want to see happen," he said.
Victorian residents who are in financial distress and are concerned about taking time of work to get tested can call 1800 675 398 to receive an emergency Worker Support Payment.
"We have support in place. A $300 payment and then a further $1,500 payment if you are positive and need to isolate for that two-week period," he said.
Meanwhile, in New South Wales there were 17 new cases in the past 24 hours, of which eight were from hotel quarantine, eight were from known sources and one is under investigation.
There has been one more case linked to the Thai Rock restaurant in Potts Point, a sister venue of the Thai Rock in Wetherill Park where there have been three new cases.
101 people are now being treated for COVID-19 by NSW Health, including five people in intensive care and one person on a ventilator.
A common theme in the NSW and VIC press conferences was business compliance with COVID-Safe practices, given workplaces are also a key driver of transmission.
"We've had nearly 150 additional inspections - in-person, on-site inspections - in a whole range of different higher-risk settings over the last week," Victorian Premier Andrews said.
"In the main those WorkSafe inspectors have have have found employers to be doing the right thing, employees to be doing the right thing; people taking this very, very seriously," he said.
NSW Premier Gladys Berejiklian said it was really important for people to stay vigilant, but there has been a "marked improvement" in businesses being COVID-Safe.
"But we still have more to do. The rules came in on Friday and there has been a marked improvement, but our compliance officers and the police will be ever vigilant to clamp down any businesses that aren't COVID-Safe, but also on patrons who are doing the wrong thing," she said.
"At the end of the day it's up to all of us to keep getting tested if we have the mildest symptoms."
Updated at 11:55am AEST on 27 July 2020.
---
WA launches $5.5 billion economic recovery plan

Investments into shovel-ready projects, renewable energy technologies, and support for the tourism industry are on the cards as part of a $5.5 billion economic recovery plan in Western Australia.
Announced yesterday, the major investment is the next step in WA's COVID-19 roadmap intended to help the state bounce back from the pandemic's economic and social impacts.
As part of the plan WA will invest more than $60 million into shovel-ready maintenance upgrades to vital State Government facilities.
These include improvements to disability access at train stations, refurbishments of WA police stations, and upgrades to Volunteer and Career Fire and Rescue Service stations.
The work is expected to get underway within weeks, which will create an immediate boost in work for tradespeople like electricians, painters, plumbers, builders and carpenters.
Small businesses are set to receive $942.8 million in support that will go toward licence fee waivers, payroll and land tax assistance, and commercial rental support.
A further $66.3 million will go toward renewable energy projects intended to create jobs in the space and improve WA's renewable energy footprint.
The state's tourism industry will also be supported with a $14.4 million package, with roads, buildings and camps in state parks to be upgraded and airlines to be supported to create more affordable flights to regional destinations like Albany, Broome, Carnarvon, Esperance, Kununurra, and Monkey Mia.
The total package includes $2.77 billion in relief and stimulus already approved during the COVID-19 package.
"While COVID-19 is not over, as a result of our success here in WA, we have been able to commence our recovery and that started with the WA roadmap of easing restrictions," says WA Premier Mark McGowan.
"The WA Recovery Plan will help drive the economic and social recovery across the State, to ensure we can recover, stronger than ever.
"This comprehensive plan is unlike anything we've ever seen before in WA. It will deliver a pipeline of short and long-term jobs for Western Australians, supporting and strengthening our existing industries, as well as laying the foundation for jobs of the future."
Updated at 10:19am AEST on 27 July 2020.
---
COVID-19 comes to Potts Point as worker at second Thai Rock restaurant tests positive

NSW Health has asked anyone who attended the Thai Rock restaurant at Potts Point between 15 and 25 July to self-isolate and get tested after a worker tested positive to COVID-19.
The new advice follows an investigation into a case announced by NSW Health last week who had reported attending Thai Rock Potts Point on 17 July.
The venue is a sister venue to the restaurant of the same name in Western Sydney that has sparked a significant cluster of COVID-19 infections, with six new cases yesterday connected to that outbreak and 67 in total.
Thai Rock Potts Point has been closed for cleaning and investigation into the source of the infection and contact tracing is underway. In a statement released yesterday NSW Health said investigations to date have not identified links between cases at the two sites.
In addition, a couple who were reported with COVID-19 yesterday attended two restaurants while infectious: An Restaurant Bankstown on 23 July, from 9-11am, and Tan Viet Noodle House (AKA Crispy Chicken Noodle House) Cabramatta on the 22 July, from 1-2pm.
Anyone who attended either of these restaurants at these times should monitor for symptoms and immediately isolate and seek testing if they appear.
Fourteen new cases of COVID-19 were confirmed in NSW yesterday, bringing the total number of cases in NSW to 3,479.
Australia suffers through deadly weekend
Yesterday was Australia's deadliest day in the pandemic to date, with Victoria reporting 10 new deaths and 459 new cases of COVID-19.
Of the new cases, 82 are linked to outbreaks or complex cases and 377 are under investigation.
228 people are in hospital, including 42 patients in intensive care.
These figures added to Saturday 25 July's new numbers of 357 and five new deaths.
"I will say is these things change rapidly, but these numbers are far too high," said Victorian Premier Daniel Andrews.
"There are 10 families that are going to be burying someone in the next few days.
"Wear a mask. It's not too much to ask."
There are currently 4,233 COVID-19 cases active in Victoria, and 3,680 people have recovered from the virus.
Globally the situation is still dire, with more than 16 million confirmed cases of the coronavirus reported since the beginning of the pandemic.
The United States is still the country in the worst position, reporting more than 67,000 cases just yesterday and close to 1,000 deaths.
In total there have been more than 4 million confirmed cases of COVID-19 in the USA.
Updated at 9:30am AEST on 27 July 2020.
---