Staying informed is more important than ever as the situation unfolds with Covid-19. Stay tuned here for our live updates, and be sure to let us know what your business is doing to face this unprecedented challenge.
---
UK starts Covid-19 vaccine trials

Around 1,100 volunteers are expected to take part in a Covid-19 vaccine trial that kicked off in the UK yesterday, but the organisers have warned a significant proportion of vaccines tested in clinical trials don't work.
University of Oxford researchers started screening healthy volunteers last month for ChAdOx1 nCoV-19, a weakened version of a common cold virus found in chimpanzees that has been genetically altered not to grow in humans.
A protein found on the surface of the Covid-19 virus, which plays an essential role in the infection pathway, has been added to the vaccine's construct.
"By vaccinating with ChAdOx1 nCoV-19, we are hoping to make the body recognise and develop an immune response to the Spike protein that will help stop the SARS-CoV-2 virus from entering human cells and therefore prevent infection," the researchers said.
"Vaccines made from the ChAdOx1 virus have been given to more than 320 people to date and have been shown to be safe and well tolerated, although they can cause temporary side effects, such as a temperature, headache or sore arm."
Half of the volunteers will be given the potential vaccine, while the other control half will receive a widely available meningitis vaccine. Healthy participants aged 18-55 will be recruited across multiple study sites in Oxford, Southampton, London and Bristol
At the start of the trial the researchers will also recruit a separate small group of 10 volunteers who will receive two doses of ChAdOx1 nCoV-19 four weeks apart.
"Participants will be given an E-diary to record any symptoms experienced for 7 days after receiving the vaccine. They will also record if they feel unwell for the following three weeks," the researchers said.
"Following vaccination, participants will attend a series of follow-up visits. During these visits, the team will check participants' observations, take a blood sample and review the competed E-diary. These blood samples will be used to assess the immune response to the vaccine."
Related stories: CSIRO starts pre-clinical trials for potential Covid-19 vaccines
Johnson & Johnson sets ambitious Covid-19 vaccine target
Trials advancing for Covid-19 drug and vaccine research
Covid-19 vaccine trial kicks off in Seattle
Updated at 10:09am AEST on 24 April 2020.
---
The ABC launches $5 million arts industry fund

The Australian Broadcasting Corporation (ABC) has launched a $5 million development fund to provide much needed support for Australia's creative industries
Through the 'Fresh Start Fund' the ABC will invest in Australian content across multiple genres including drama, comedy, children's, factual, music and the arts.
The arts industry has been particularly hard hit by gathering restrictions and orders to work from home as galleries shut down, production on film & television programmes put on pause, and music festivals cancelled or postponed nationally.
According to I Lost My Gig Australia, as of 7 April creatives in Australia have reported lost income of around $330 million, and this figure is likely just the tip of the iceberg.
According to the ABC, in addition to the $5 million fund the media organisation has been working closely with local production companies on current projects that have been suspended or postponed due to Covid-19 to find solutions where possible.
Further, the network is acquiring additional Australian content for broadcast on ABC TV and iview to keep the country entertained during the pandemic.
"As Australia's biggest backer of local content, the ABC will provide whatever help possible within our means to shore up the viability of independent producers, who are struggling during this incredibly disruptive time," says ABC director of Entertainment & Specialist content Michael Carrington.
"The Fresh Start Fund will ramp up the development of original and outstanding Australian content to keep our production sector afloat during the COVID-19 restrictions. In times like this we all need to pull together and the ABC remains open for business in supporting Australian talent and stories."
ABC Fresh Start Fund streams:
1. Enhanced Development & Production Fund
Supports Australian production companies that have worked with the ABC or gained some industry recognition, across two areas:
Existing productions: Supercharging development assistance to kickstart productions impacted by COVID-19 after the lifting of restrictions.
New concepts: Supporting new stories in any genre about Australian culture and communities, particularly in new formats.
2. Innovation Fund
Supports individual Australian creatives who may not have worked with the ABC previously. The Innovation Fund backs Australian talent with bold and innovative content ideas across multiple genres aimed at audiences under 55.
3. Arts Digital Fund
Supports Australian creatives and production companies with innovative ideas for new arts content, particularly documentary storytelling.
4. Children's Content Fund
Supports excellence in children's content across two areas:
Scripted/Factual: Supporting production companies with current animation or live-action development or productions.
Music: Commissioning new pieces of children's music from talented and prolific Australian musicians for ABC Kids listen.
5. Australian Music Fund
Support for independent Australian artists and musicians across all ABC music networks, including:
New music: Commissioning new works for ABC Classic and ABC Jazz.
Music scholarships: Supporting diverse emerging artists across multiple genres and themes, driven by triple j and triple j Unearthed.
Funding applications open on 4 May and close on 12 June.
Updated at 9:42am AEST on 24 April 2020.
---
Aviation expert: Virgin's demise an opportunity for innovation

The fate of Virgin Australia (ASX: VAH) may be in the hands of administrators, but an aviation expert from the University of South Australia believes strong interest from investors like Wesfarmers (ASX: WES) and the Macquarie Group (ASX: MGQ) means the story is not all doom and gloom.
UniSA aviation industry expert, Associate Professor Kate Quigley (pictured), suggests the outcome of the Virgin Australia scenario may provide a glimpse into the future for the global airline sector, as the impact of the Covid-19 crisis forces operators to develop new, more resilient business models.
"The aviation industry has always been challenging, as there are large costs involved in keeping a fleet of planes in the air, and that often requires a very high level of debt," she says.

"So, I wouldn't be surprised to see some other airlines around the world go the same way as Virgin Australia, because the only way those companies can make debt repayments is to have their planes flying, and that is impossible at the moment.

"However, where one operator drops out, there becomes more space for other operators to work in, and for those companies with clever, innovative ideas, there is a really exciting opportunity to reshape the aviation industry for the better going forward."
---
Voluntary administration isn't a death sentence for Virgin Australia or for competition
---
Although Sir Richard Branson has hit out at the Australian government for not bailing Virgin Australia out of its financial woes, Quigley suggests that doing so may have prevented the local aviation industry from adapting to the post-coronavirus environment, which may have sent the wrong message to other businesses.
"A bailout might have saved jobs in the short term, but Virgin Australia was already struggling before this pandemic, so if the Government were to prop up a problematic business model, many other struggling businesses might then expect the same type of support, rather than addressing their operational issues," says Associate Professor Quigley.
"Instead, there is now a space in the Australian airline industry for an innovative new operator to establish a viable business model that responds to the current situation.
"Whether that is a reborn version of Virgin, or a move into the market by one of the many international operators who already had a stake in Virgin, or a new operator entirely, they will be able to structure that business differently than the old Virgin model, adapting to the new marketplace, and ensuring competition remains in the Australian industry."
While Quigley acknowledges Australia's domestic airline market is a challenging one, she highlights the benefits of competition in that environment and stresses there will be new opportunities as the nation moves out of lockdown.

"Without a second airline to compete against Qantas, the risk is obviously that they might start to price gouge, and then the public carries the burden," she says.

"Even before this pandemic, many people felt domestic prices were too high, so they would fly to Bali or Fiji instead of Cairns, and we don't want to see that worsen.

"But, significantly for whoever fills the Virgin void, Australia may well come out of lockdown before international travel resumes, so more Australians could be exploring Australia than ever before, and the domestic market might see a post-pandemic boom."
Updated at 4:39pm AEST on 23 April 2020.
---
WA pledges funds for land tax relief and construction

Commercial landlords in Western Australia will have access to $100 million in land tax relief grants if they reduce rent for small business tenants affected by Covid-19, thanks to initiatives announced by the State Government today.
The government has also released a $24.5 million support package to assist the building and construction industry, along with $30 million worth of grants of up to $2,000 for residential tenants facing hardship due to the pandemic.
The new packages complement $1.7 billion in relief measures already announced by the McGowan Government, and follow a six-month moratorium on evictions both for commercial and residential tenants.
To be eligible for land tax relief, commercial landlords must provide rent relief that equates to a minimum of three months' rent and freeze outgoings to small businesses that have suffered at least a 30 per cent reduction in turnover due to Covid-19.
The grants will be equivalent to 25 per cent of a landlord's land tax bill for 2019-20, and will be administered through the Small Business Development Corporation with applications opening on 1 May.
"Grants will be available on a first come, first served basis to encourage landlords to negotiate early with tenants who are doing it tough as a result of Covid-19," says WA Treasurer Ben Wyatt.
"We've opted to provide targeted assistance that supports both tenants and landlords of commercial and residential properties."
Small Business Minister Paul Papalia says the package will provide targeted financial assistance to encourage landlords to negotiate reductions in rent for small businesses that are doing it tough.
"The initiative will provide a potential minimum three months' rent relief and freeze outgoings at an exceptionally difficult time for thousands of small business owners around the State," says Papalia.
"I commend the Small Business Development Corporation for providing yet another service to the sector at this difficult time, on top of their important ongoing work helping WA businesses to navigate the current environment through the Covid-19 Small Business Assistance Centre."
---
Related story: State governments pump billions into land tax and rent relief
---
The government's $24.5 million package for construction includes $10 million to provide an immediate, one-off payment of $2,000 to employers of existing apprentices and trainees currently receiving Construction Training Fund (CTF) grant payments.
This will be supplemented by $9.5 million to help employers to retain their existing apprentices, with payments beginning from 1 June, backdated to 1 April.
The payments will range from $250 per month to $500 per month, per apprentice or trainee, depending on the trades facing the most critical skills shortages in the industry.
This will supplement CTF's existing grants scheme for a period of six months, with a review after three months to gauge the effectiveness of the temporary model.
Employers currently receiving CTF grants for apprentices and trainees in employment will be eligible for the new grant scheme and will need to provide evidence of the apprentice's employment, such as a current payslip.
Apprentices and trainees employed in the industry can claim up to $1,000 to support the costs of undertaking short courses to assist them in upskilling.
"The construction industry plays an important role in Western Australia and employs thousands of people across a range of trades," says Premier Mark McGowan.
"It's important we look after our local businesses, apprentices and trainees - this funding will go towards making sure jobs are maintained and our construction workforce is ready to assist with the post Covid-19 economic recovery."
Training Minister Sue Ellery says the package will help keep apprentices and trainees in jobs and support the local construction industry.
"If you're an apprentice in the construction industry looking to upskill - now is the time to take the opportunity to claim back up to $1,000 when you undertake a short course," she says.
"Building and construction is an essential service to the Western Australian economy and community, and this new support package will ensure industry is well positioned with a skilled workforce to meet the demands of a post Covid-19 recovery," adds Building and Construction Industry Training Board chair Reg Howard-Smith.
Updated at 4:19pm AEST on 23 April 2020.
---
JobKeeper hotline to be established, ATO ramps up workforce

A hotline managed by the Big Four banks will be deployed to help businesses get bridging finance before JobKeeper payments hit their bank accounts.
At a press conference today the Federal Treasurer Josh Frydenberg said businesses eligible for JobKeeper must continue to pay staff before the stimulus is received.
To ensure this happens Australia's major banks, in partnership with the Federal Government, will establish a hotline for businesses that need bridging finance in the meantime.
"Our message today is if you are a business or a not for profit operation that is eligible for the JobKeeper payment, as required, you need to pay your staff ahead of receiving the money from the Tax Office," Frydenberg said.
"Go to your bank, ring their hotline, ask for that support, and that support will be forthcoming."
While the banks are setting up this hotline, the Federal Government is reinforcing the Australian Tax Office with a "surge" in new staff to manage JobKeeper payments.
According to Prime Minister Scott Morrison there have been 3,000 new staff added to the ATO.
In addition, 5,000 new staff have been brought onto Services Australia, which manages JobSeeker and other social benefits claims.
These new staff have been madly processing an influx of applications for both the JobKeeper and JobSeeker programs. The PM says so far Services Australia has processed around 587,585 applications for JobSeeker, while 275,000 businesses have applied for JobKeeper.
"That is more than we do in a year," the PM said.
"That has been an extraordinary effort from those services and I also want to thank the patience of Australians for the way they have been engaging with Government Services Australia."
Further, the ATO has approved 456,000 applications for early access to superannuation, equating to around $3.8 billion in payments. These claims will be paid out in the next five days.
"The average withdrawal is around $8,000," Frydenberg said.
"The ATO has also paid out $3 billion to 177,000 businesses employing 2.1 million Australians as part of our cashflow boost measure, which was a measure designed to support businesses, keep people employed, meet their fixed costs, by linking those payments - up to $100,000 and a minimum of $20,000 - to those payrolls."
The PM also confirmed that the Australian Office of Financial Management (AOFM) has raised over $40 billion, with two thirds of that raise in bonds and the other third in notes.
"The AOFM has indicated the trading volumes and pricing out to around 12-year bonds are returning to more normal levels," says Morrison.
"Now, our ability to raise this sort of finance in these sorts of markets, I think, says a lot about the standing of Australia in these financial markets and the credit worthiness of Australia and this will be critical to ensure that we can continue to provide this economic lifeline Australians."
Australia to open borders to New Zealand first
When asked about easing certain restrictions regarding travel and gatherings, the Prime Minister said he had been in discussions with New Zealand Prime Minister Jacinda Ardern about potentially reopening borders.
The PM says if we were to relax international travel restrictions it would be to and from New Zealand first.
"If there is any country in the world with whom we can reconnect with first, undoubtedly that's New Zealand," Morrison said.
"We have similar trajectories, their restrictions have been far greater, our case response has been the same if not better than New Zealand. So if there's any country where we can look to achieve that then I would have thought New Zealand would be the obvious candidate."
Morrison's comments come as Chief Medical Officer Brendan Murphy stressed this morning that restrictions on international travel would remain in place for at least another three to four months.
Speaking to the Senate Committee into Australia's response to Covid-19, Murphy said any relaxation of border measures would be "very risky".
"We've just recommended to the National Cabinet that we continue the very restrictive bans on Australians basically leaving the country unless there are exceptional circumstances, or anyone except Australian citizens coming back," Murphy said.
The CMO hinted the National Cabinet was considering easing restrictions on small groups in the coming weeks, with community sport potentially the first to be greenlit.
Large scale gatherings like music festivals and sporting events are still completely off the table according to Murphy, implying the tough social distancing measures imposed on Australians could be eased in a reverse order to how they were implemented.
Environmental approvals for major projects achieved at a faster rate in March quarter
The Prime Minister has stressed that the Government is working at a rapid pace to pass environmental approvals for major projects to stimulate the economy.
In the December quarter 19 per cent of projects were being approved on time, but that statistic has shot up in the March quarter to 87 per cent.
"Ensuring that we're moving quickly through approval processes and providing that certainty for business investment and the regulatory arrangements that are in place, that will be a two part economic recovery strategy," says Morrison.
Updated at 12:47PM AEST on 23 April 2020.
---
Webjet raises too much money

The global tourism industry may be stagnant, but travel company Webjet (ASX: WEB) has made the financial equivalent of an overbooking in its latest capital raising.
The Melbourne-based travel services aggregator received so many applications for a top-up facility that it will now have to give back $14.5 million in refunds.
After exceeding expectations by raising $231 million in an institutional offer on 2 April, Webjet decided to lift the retail entitlement offer by close to 14 per cent at $115 million.
That amount was exceeded yesterday after applications were made for $86 million in shares under the retail offer, as well as a further $46.7 million in eligible applications for the top-up facility.
Reaching a combined $132.7 million worth of applications, top-up facility limits under the scheme have meant Webjet is scaling the figure back to around $118.2 million.
"It has been necessary to scale back applications for approximately 27.5 million additional shares applied for under the top-up facility," the company said.
"All eligible applications for additional new shares will be scaled back by approximately 31 per cent.
"The scale back will be done on a pro-rata basis across all applications. Refunds totalling approximately $14.5 million in respect of scaled back applications under the top-up facility will be dispatched to retail shareholders as soon as practicable."
Updated at 12:01pm AEST on 23 April.
---
Carsales.com stands down staff as transactions dip

Carsales.com (ASX: CAR) has temporarily stood down around 250 employees in Australia as social distancing measures take their toll on sales volumes across the country.
Most of these stand downs have been on a partial basis for external customer-facing roles where activity has been impacted due to coronavirus-related restrictions from the government.
Private seller and dealer used car lead volumes were "growing solidly" in the lead-up to 10 March, but from that date until 21 April lead volumes were down 25 per cent on average.
The sales trajectory has improved since the Easter weekend, but the previous drop-off has led to a 9.5 per cent increase in inventory on carsales.com.au to 230,000.
The rise in inventory is also due to the company waiving its fixed and variable advertising charges for dealers in April, along with offering a 50 per cent discount for May.
"This support package will contribute significantly to reducing dealers' short term operating costs and demonstrates carsales' strong commitment to supporting the Australian industry it serves through these difficult times," the company said.
"Traffic on carsales.com.au has remained resilient over the past month, which is a reflection of the underlying demand that exists for buying, selling and researching cars even in this challenging environment."
The total amount of stock has also been lifted by some car manufacturers opting to relax third-party advertising restrictions for new cars.
In a bid to reduce costs further, board and executive remuneration has also been cut by 20 per cent from 1 April to 30 June, while the amount of outdoor brand marketing has also been reduced.
Management believes the company is well placed in the current operating environment, with a net debt position of $355 million and a strong liquidity position of $190 million in available cash.
"Our overriding priority continues to be the safety and wellbeing of our employees and customers around the world in these challenging times," says CEO Cameron McIntyre.
"We remain focused on managing short term performance while positioning the business to come out of the current environment in good shape.
"Our market leading position, strong customer proposition and diversification across geography and product supports our resilience and positions carsales well into the future."
Overseas, Carsales.com's Korean business is tracking well with economic activity "significantly less impacted than many other first world countries".
In Brazil, where the country's president Jair Bolsonaro continues to downplay the virus while at loggerheads with state governors over their social distancing measures, Carsales.com's Webmotors has seen its lead volumes fall by 30 per cent.
Updated at 11:04am AEST on 23 April 2020.
---
Radio Rentals to expand online offering to manage Covid-19 crisis

The parent company of Radio Rentals will bolster the retailer's online presence after announcing the closure of 62 stores and selected warehouses earlier this month.
The closures meant approximately 300 in-store and head office employees were made redundant, according to Thorn Group (ASX: TGA).
To manage the downturn in the retail sector Radio Rentals will operate online. Thorn says the group's website will be enhanced with an expanded product range to match the needs of its customer base during the Covid-19 crisis.
"I am disappointed that we have been forced to make hard decisions regarding our staff and store network, however they have had to be made to ensure Thorn Group continues to operate and thrive in the future," says Thorn Group CEO Peter Lirantzis.
"We intend to re-develop both the Radio Rentals' digital business model and Thorn Business Finance once the Covid-19 crisis has passed."
Lirantzis says Thorn has around $40 million in cash presently and is actively pursuing a range of cost-cutting initiatives and recovery processes to generate increased cash flow over the next year.
These include new credit policies and collection processes, as well as cutting head office costs.
Updated at 10:21am AEST on 23 April 2020.
---
Australia calls for international action on wildlife wet markets

The Australian Federal Government has called for increased international scrutiny of wildlife wet markets to avoid a repeat of the Covid-19 outbreak.
At the virtual G20 meeting of agricultural ministers, Australian Minister for Agriculture David Littleproud said wet markets are a biosecurity concern and pose a global health risk.
"We must learn from Covid-19 on how we better manage and mitigate both human and animal biosecurity risks and to ignore wildlife wet markets in that assessment would be wrong," Littleproud said.
"There are risks with wildlife wet markets and they could be as big as a risk to our agricultural industries as they can be to public health so we have to understand them better."
Littleproud called upon the G20 to take action and lead the way by drawing upon global experts and engaging international organisations to contemplate and mitigate the risks of wildlife wet markets.
"Our people should have confidence that the food they eat is safe," Littleproud said.
"We owe it to our domestic population and our international markets."
During the G20 meeting of agricultural ministers Littleproud also pressed the leaders to accelerate trade negotiations to remove technical trade barriers and alter tariffs that pose an impediment to food supply chains.
He said while there is not a shortage of food globally, international supply chains are being stressed by technical trade barriers that is hindering supply efforts globally.
Updated at 9:46am AEST on 23 April 2020.
---
WA resumes air freight to Singapore

The Western Australian Government has announced a flight loaded with pork, beef and vegetables departed Perth today for Singapore, marking the recommencement of an agrifood export trade that has been hammered by capacity restrictions with planes grounded.
About 10 per cent of the value of WA's annual agrifood exports is transported via air freight, worth $804.6 million in 2018-19, which is primarily dependent on cargo capacity available through commercial passenger flights.
More than $50 million of WA agrifood products were airfreighted into Singapore in 2018-19, led by chilled pork.
The McGowan Government has committed up to $624,000 towards temporarily offsetting significantly increased air freight costs and supporting dedicated freight services, ahead of the Federal Government's International Freight Assistance Mechanism.
The Federal Government's package applies to freight leaving Melbourne, Sydney, Brisbane and Perth, and is initially focused on the export markets of mainland China, Japan, Hong Kong, Singapore and the UAE.
Funding has been provided to processor Linley Valley Pork as WA's main agrifood exporter into Singapore.
This agreement is subject to up to 30 per cent of the available cargo payload also being made available to other WA agriculture and food products, so that established exporters who have had their supply into Singapore disrupted are able to access available air freight capacity.
"Our international trading partners are vital to the sustainability and prosperity of the WA agriculture and food sector," says WA Agriculture and Food Minister Alannah MacTiernan.
"With almost no available air cargo capacity for fresh produce out of Perth, the cost of air freight has sky-rocketed, in some cases five times that of pre-Covid-19 pandemic prices.
"The funding supports chartered freight flights into Singapore, helping to offset the current heightened freight costs faced by WA exporters."
Updated at 5:11pm AEST on 22 April 2020.
---
ACCC allows retailers to collectively bargain with landlords

The ability of retailers to strike rent relief deals has been given a boost today after the country's competition regulator granted permission for collective bargaining with landlords.
Around two weeks after the Prime Minister formally announced a mandatory tenancies code aimed at helping landlords and tenants navigate the Covid-19 crisis, the Australian Retailers Association (ARA) has been given interim rights that would not be allowed in normal times.
The Australian Competition and Consumer Commission (ACCC) plays a vital role in ensuring healthy market competition to the public's benefit, and is one of the most highly rated government agencies of its kind in the world.
But the Covid-19 shock has led the watchdog to make good faith exceptions for a variety of industries, including supermarkets, airlines, medical equipment suppliers, medicine manufacturers, petrol retailers, insurance companies and telcos.
Today the retail sector joins that list, with the ARA's current and future members also given the right to share information that is relevant to rental negotiations.
"We see a clear public benefit in allowing retailers to work together in the negotiations with landlords as it will help those tenants who are experiencing financial hardship during this pandemic to reach a fair outcome," says ACCC chair Rod Sims.
"We need to maintain strong competition in the retail sector and supporting these businesses will help with economic recovery once the pandemic subsides."
The authorisation is voluntary and temporary, and does not include individual tenants exchanging information about the amount of their rent or any rent incentives they were previously granted.
"As with all of the temporary arrangements that industries are looking to implement as a means to deal with the COVID-19 issues they are facing, we will keep under consideration when they are no longer necessary," says Sims.
Having granted interim authorisation for the arrangements, the ACCC will now seek feedback on the application for final authorisation which is sought for a period of 12 months from the date of authorisation.
Updated at 4:10pm AEST on 22 April 2020.
---
Myer brings back 2,000 staff as online sales surge

Department store Myer (ASX: MYR) has today announced a four-week extension of its temporary store closures, but the news came with a silver lining.
Following the Federal Government's social distancing measures, Myer has opted to keep its physical stores shut until at least 11 May but has a view to reopening "as soon as possible".
Online sales used to be Myer's Achilles heel as it struggled to keep up with a rapidly changing retail environment, but e-commerce has been integral to the company's turnaround strategy.
The company's online business has been performing so strongly since 29 March that 20 per cent of team members - or 2,000 of the 10,000 who were stood down last month - have been asked to return to work to support online fulfilment.
"The strong growth in the online business during the past few weeks has been particularly encouraging," says Myer CEO John King.
"The decision to extend the period of temporary closure of all physical stores was extremely tough, but it is reflective of our continuing focus on operating our business in a manner that protects the health and wellbeing of customers and team members, whilst supporting the government efforts to limit the spread of COVID-19 through stay at home directions and other social distancing measures.
"Our plans for reopening our physical stores are well advanced and we look forward to welcoming customers back into stores, when it is safe to do so."
The announcement comes shortly after major e-commerce player Kogan.com (ASX: KGN) reported its highest monthly increase in active customers in March since its 2016 IPO.
Elsewhere in retail, Woolworths (ASX: WOW) this morning announced it had doubled its online capacity over the past month, while a new "Pop-Up" Delivery Hub will be opened at a at a 7,000 sqm warehouse in the Melbourne suburb of Notting Hill by the end of the week.
"We're seeing a big increase in demand for home delivery as more and more customers seek to limit their outings in the community," says Woolies managing director Amanda Bardwell.
"We've worked hard behind the scenes to find innovative ways to provide this much-needed additional delivery capacity across Australia. In partnership with Sherpa and Drive Yello, we now have a highly flexible and scalable way to meet the needs of many more of our online customers in the weeks and months ahead."
The Commonwealth Bank's (ASX: CBA) latest Household Spending Intentions (HBI) series found consumers' intentions to spend at retail jumped substantially in March.
"The surge in spending in March was likely related to consumer's response to the developing Covid-19 shutdown and a jump in spending on supermarket items, alcohol and household equipment and furnishings," CBA said in the series.
The Australian Bureau of Statistics' (ABS) preliminary retail trade figures show those intentions translated to action, with retail turnover up 8.2 per cent last month.
"This is the strongest seasonally adjusted rise ever published in the Retail Trade publication, surpassing an increase of 8.1 per cent in June 2000 when households brought forward expenditure ahead of the GST implementation," the bureau said.
As mentioned by CBA, the ABS notes unprecedented demand in March in the Food retailing industry.
"Additional analysis indicates monthly turnover doubled for products such as toilet and tissue paper, and rice and pasta. In addition to food retailing, sales were also strong in retail industries selling items related to home offices for example," the ABS said.
"The rises were slightly offset by strong falls in industries including cafes, restaurants and takeaway food services, and clothing, footwear and personal accessory retailing, which were impacted by new social distancing regulations introduced in March."
Updated at 3:25pm AEST on 22 April 2020.
---
Victoria predicts unprecedented hit to the economy, mass unemployment

Modelling conducted by the Victorian Government has predicted levels of unemployment and economic decline "unlike anything most Australians have seen in their lifetimes".
Based on the research undertaken by the Victorian Department of Treasury and Finance, the Covid-19 crisis could lead to 270,000 jobs being lost in the state, with the unemployment rate to peak in the September quarter of 2020.
Further, the modelling shows that Gross State Product will decline by an unprecedented 14 per cent in the June quarter.
"It is impossible to overstate the devastating impact the coronavirus pandemic is having on lives and livelihoods we owe it to Victorians to do everything we can to save lives and save jobs," says Victorian Premier Daniel Andrews.
"These numbers confirm what the Governor of the Reserve Bank and the Federal Treasury have already made clear Australia is facing an unprecedented economic crisis but we'll keep working with the Federal Government and as part of the National Cabinet to help our nation respond and recover."
The Victorian Government is currently bringing a $500 million support package to Parliament to implement urgent reforms such as a temporary ban on evictions, pauses on rental increases for six months and provides land tax relief for landlords and rent relief for tenants.
Further, Victoria will defer the planned increase in the landfill levy until 1 January 2021, which should save taxpayers around $33 million across the rest of the calendar year.
These measures build on the Victorian Government's initial $1.7 billion Covid-19 stimulus package. Already more than $400 million in payroll tax refunds have been paid out to 17,000 small and medium sized businesses as part of that package.
Updated at 12:02PM AEST on 22 April 2020.
---
Clinical trials begin for two potential Covid-19 treatments

A study into the effectiveness of HIV and anti-malarial drugs in treating the virus that causes Covid-19 has kicked off in Australia, with plans to recruit 2,500 patients in more than 70 hospitals around the country and 11 hospitals in New Zealand.
Led by Melbourne's Doherty Institute, the AustralaSian COVID-19 Trial (ASCOT) is set to include patients in every state and territory.
The Royal Melbourne Hospital is the first site for the clinical trial, headed up by Associate Professor Steven Tong (pictured), an infectious diseases clinician at the hospital and co-lead of clinical research at the Doherty Institute.
Lab tests have shown that lopinavir/ritonavir, which is currently used to treat HIV, and hydroxychloroquine, used to treat arthritis and prevent and treat malaria, can stop the virus SARS-CoV-2 in its tracks.
Associate Professor Tong says while the World Health Organisation (WHO) considers both these drugs to be promising treatments for Covid-19, more research is needed to be sure they are safe and effective in humans.
"The aim of ASCOT is to test whether using these drugs will prevent patients deteriorating to the point of needing a ventilator in the intensive care unit (ICU)," he says.
"We have designed the trial so that it's responsive and adaptive. This means that if one of the drugs is proving to be effective, we can adapt the trial to focus on that treatment. Conversely, if a drug isn't effective, or is causing severe side effects, we can stop it.
"Having such a coordinated approach nationally and in New Zealand means that not only can many patients participate, but we can also generate the evidence as quickly as possible. Ideally, as other potential treatments become available, these can also be tested within the coordinated framework of ASCOT."
He confirmed as of Thursday, 16 April, patients have been actively screened for recruitment to the trial at The Royal Melbourne Hospital.
"ASCOT is a randomised trial, which means that patients will be randomly allocated to different treatments. As is the nature of a clinical trial, some patients will not receive either drug, which is the current "standard of care" for patients with COVID-19," he says.
"This will allow us to answer whether patients who received a specific drug fare better, worse or the same compared to patients who received a different drug or standard of care.
"We plan to have other trial sites up and running later this week across Australia and to significantly contribute to the limited body of knowledge on how to treat COVID-19."
Philanthropy has played a significant role in funding ASCOT with generous commitments from the Royal Brisbane and Women's Hospital Foundation, Anthony Pratt and The Pratt Foundation and the Minderoo Foundation.
Key partner organisations involved in ASCOT are the Hunter Medical Research Institute, Australasian Society for Infectious Diseases Clinical Research Network and University of Queensland Centre for Clinical Research/Royal Brisbane and Women's Hospital.
Updated at 11:59am AEST on 22 April 2020.
---
Ramsay Health Care to raise $1.4 billion

Australia's largest private hospital operator Ramsay Health Care (ASX: RHC) plans to bulk up its balance sheet by $1.4 billion to give the flexibility needed for riding out the Covid-19 pandemic and beyond.
While the National Cabinet agreed yesterday to ease restrictions on category 2 and some category 3 elective surgeries, Ramsay has seen the suspension of most elective surgery in the 11 countries where it operates.
Faced with an uncertain outlook, the group has today announced a $1.2 billion institutional placement underwritten by JP Morgan, to be followed by a share purchase plan (SPP) for an additional raise worth up to $200 million.
The placement will be at $56 per new share, representing a a 12.69 per cent discount to the last trading price and diluting current ownership by 10.6 per cent.
At the end of December 2019 Ramsay Health Care had $433 million in cash and cash equivalents.
"The equity raising will strengthen Ramsay's balance sheet and liquidity position, as well as increase financial flexibility during the unprecedented operating environment," says RHC managing director Craig McNally.
"More importantly, it will ensure that we can continue to pursue our growth initiatives and position us to take advantage of other growth opportunities that may arise.
"Private hospital operators, including Ramsay, are making an important contribution in terms of supplementing the broader public health system in fighting the COVID-19 pandemic."
As part of its capital management initiatives, Ramsay has also today announced that lenders to the Ramsay Funding Group have provided consent to amend or waive key banking covenants tests through to December 2020.
The combination of the equity raising, covenant waivers and amendments, and the dividend suspension is expected to provide Ramsay with a stronger balance sheet, with lower leverage and increased liquidity.
"The support Ramsay's lending group has provided by agreeing to these covenant test waivers and modifications will further strengthen our financial flexibility during the challenging operating environment," says McNally.
"We believe this demonstrates our lending group's confidence in the longer term outlook for Ramsay."
Adapting to Covid-19
The company says its 72 hospitals in Australia (out of 500 globally) are prepared for the reintroduction of some surgeries that will be allowed after the ANZAC Day long weekend.
The company will now work closely with our doctors on a staged and controlled reintroduction taking into consideration the safety of patients and healthcare workers, as well as the capacity constraints imposed by the government.
Ramsay adds discussions are progressing with several state governments about the capacity and support it can provide.
As part of the suspension arrangements, contractual or legislative support has been or is proposed to be provided by governments and health authorities to reserve capacity to treat Covid-19 patients.
In return for reserving this capacity, governments and health authorities have agreed to a core principle of meeting private hospital operators' agreed operating costs or, in the case of France, providing approximately 85 per cent of revenue from the previous corresponding period in calendar year 2019.
"While the effect of these arrangements is that profits cannot be generated during the period of their operation, the fact that governments and health authorities are contributing to the ongoing viability of private hospital operators demonstrates the important role private hospitals can play in conjunction with public health systems," says McNally.
"This government support and the capital management initiatives will ensure Ramsay's ability to maintain its extensive hospital platform intact and will position the company to support previously deferred elective surgeries as the operating environment normalises."
Never miss a news update, subscribe here. Follow us on Facebook, LinkedIn, Instagram and Twitter.
Business News Australia
---
Six-month moratorium on evictions legalised in WA

Both residential and commercial tenants will be saved from eviction after a six-month moratorium passed the Western Australian Parliament this afternoon.
WA businesses will also benefit from the Parliament legislating a mandatory code of conduct, based on the National Cabinet Code of Conduct, designed to assist with negotiations between landlords and tenants.
In addition to the eviction moratorium, which will be backdated to March 30, 2020, the legislation includes:
A freeze on rent increases;
Restrictions on penalties for tenants who do not trade or reduce trading hours;
No interest to be charged on rent arrears;
The introduction of an enhanced dispute resolution process; and
A prohibition on landlords progressing proceedings that occurred after the restrictions were imposed but before these laws came into operation.
With regard to the code of conduct, the impact the COVID-19 restrictions have had on the business with regard to revenue, expenses and profitability will be taken into consideration when determining and implementing appropriate deferrals, reductions or waivers of rent as well as sharing costs.
"It is crucial for the WA economy that small businesses are able to survive this period of restrictions and it's hoped these measures will support efforts in preventing business failures and get people back to work when it's over," says WA Premier Mark McGowan.
"We urge all commercial landlords and tenants to enter into negotiations with a sense of shared destiny and to understand each other's difficulties at this time.
"Business closures will benefit no-one, so mutually acceptable arrangements are urgently required to help save these businesses so they can bounce back quickly."
For residential tenants the new laws implement the decision of the National Cabinet and are designed to prevent tenants from having to move out or being made homeless during the COVID-19 pandemic.
Tenants may still be evicted if they are causing damage to the property, posting a threat to the landlord or neighbours, not paying rent, refusing to make a rent repayment agreement or if they abandon the property.
Rent increases during the moratorium period will be banned under the legislation and tenants experiencing Covid-19 related financial hardship who ended a fixed-term tenancy prior to its end date will not incur break lease fees, but will still be liable for damage and rent arrears.
For residential landlords the legislation will mean that they do not have to carry out non-urgent repairs if they themselves are experiencing financial hardship or are unable to access the premises due to restrictions on movement.
The laws will apply to all residential tenancies including those in public and government housing, park homes as well as boarders and lodgers.
"The new laws recognise the financial impact of the current COVID-19 coronavirus measures on both landlords and tenants, but we want to prevent tenants having to move out or become homeless over what is a short-term situation," says McGowan.
"The moratorium prevents evictions but should not be used as an excuse for tenants not to pay rent when they are in a position to do so. It is a moratorium on evictions, not on paying rent.
"Any unpaid rent will still need to be paid at the end of the moratorium period and the landlord will then be able to pursue payment as they would normally."
Never miss a news update, subscribe here. Follow us on Facebook, LinkedIn, Instagram and Twitter.
Business News Australia
---
Elective surgeries to restart, ventilator goal reached

The Australian National Cabinet has agreed to the first major easing of Covid-19 containment restrictions with elective surgeries to recommence after the Anzac Day long weekend on 27 April.
Prime Minister Scott Morrison told a press conference today the move will lead to the reopening of around 25 per cent of activity for elective surgery compared to capacity prior to restrictions.
"Priority will be given with this reopening on the basis of clinical determinations by the relevant health professionals, and that will take place in both the public and private system," he said.
"This is an important decision because it marks another step on the way back - there is a road back, there is a road ahead, and the decision that the national cabinet has taken today is evidence of that.
"This wouldn't be possible if we were not able to secure the additional PPE (personal protective equipment) and it also wouldn't be possible if we weren't able to have confidence about the the level of cases that have been identified in Australia, and slowing that rate of growth down to very minimal levels."
Health Minister Greg Hunt highlighted a sustained and consolidated flattening of the curve of new cases, with less than one per cent growth for nine consecutive days.
"And over the last three days, we have averaged less than half a percent of growth in new cases - this is a collective national achievement. It's our doctors, our nurses, our pathology workers, but it's every Australian that's been contributing and I want to say thank you for what people have done," he said.
Hunt said 60 million masks had been secured and delivered into Australia, allowing for 22 million distributions and another 11.5 million masks to be distributed over the coming week.
"And we have secured a further 100 million masks over the coming six weeks - that means that we are in a position now to support elective surgery," he said.
"In terms of our hospitals, we have now had delivered 3,260 ventilators in the last week and half from a great Australian company ResMed (ASX: RMD) - that's 3,000 non-invasive, and 216 invasive ventilators.
"We have now achieved our national goal of full capacity of 7,500 ventilators. That's an extraordinary achievement across our hospitals, across the country. All of this means we're in a position to start the recovery."
The Prime Minister also revealed a review of recent events in a number of aged care facilities had shown some had implemented restrictions on all visits for residents, which goes beyond what was recommended by the National Cabinet.
"The National Cabinet agree that there needs to be a strong reminder that the National Cabinet decision was not to shut people off, or to lock them away in their rooms."
The share market's response to the announcement has been mixed with the share price staying fairly flat for country's largest private hospital operator Ramsay Health Care (ASX: RHC), albeit against a backdrop of a 1.96 per cent drop in the ASX All Ordinaries Index and a 1.76 per cent fall in the S&P/ASX 200 Health Care index (XHJ).
It should however be noted that under half of Ramsay's revenue comes from its operations in Australia and Asia, with the rest heavily weighted towards continental Europe as well as a presence in the UK.
Shares have risen for the likes of ResMed (ASX: RMD) by 1.31 per cent and Sonic Healthcare (ASX: SHL) by 0.75 per cent, while shares are down 1.47 per cent for Cochlear (ASX: COH), 1.45 per cent for CSL (ASX: CSL) and 2.04 per cent for Healius (ASX: HLS).
Virtus Health (ASX: VRT) has seen its shares rise 8.37 per cent, while smaller caps like Paragon Care (ASX: PGC) and Healthia (ASX: HLA) are down 5.88 per cent and 4.38 per cent respectively.
In the dental space, shares in 1300 Smiles (ASX: ONT) are up 1.19 per cent and Pacific Smiles (ASX: PSQ) has risen by 0.85 per cent.
Shares in aged care home operator Japara Health (ASX: JHC) are down 4.9 per cent.
Updated at 2:22pm AEST on 21 April 2020.
---
Premier Investments stores to remain closed until mid-May

All of Premier Investments' (ASX: PMV) stores will remain closed until at least 11 May 2020, extending the period of closure by three more weeks.
The decision to leave Dotti, Portmans, Jacqui E, Jay Jays, Peter Alexander, Smiggle, Jay Jays and Just Jeans closed for the extended period of time is in line with current health guidance from the Federal Government.
"Our decision to temporarily close our retail stores is consistent with the clear message reiterated by the Prime Minister that the population should only leave the house when it is absolutely necessary to go out," says Premier Investments.
"Whilst our seven brands do sell much loved discretionary products, it is irrefutable that we are not an essential retailer."
Previously announced stand downs of Premier Investment employees will continue during this period. The company has already taken steps to access JobKeeper subsidies in Australia and the Wage Subsidy Scheme in New Zealand for all eligible employees.
Premier Investments says it will continue to not pay any rent globally for the duration of the shutdown.
The company says it is trading well online in Australia and looks forward to being able to begin trading online in New Zealand from 28 April when the country moves from Level 4 shut downs to Level 3.
"We are continuing to monitor all developments closely," says Premier Investments.
"Premier, with the support of all our employees, will overcome this global health pandemic and bounce back and thrive at the earliest opportunity."
Updated at 2:11pm AEST on 21 April 2020.
---
Virgin Australia receives interest from "extraordinary number" of potential backers

The administrator charged with turning the fortunes of embattled airline Virgin Australia (ASX: VAH) says the intent is to "run hard" to avoid a protracted restructuring process.
Deloitte administrator Vaughan Strawbridge (pictured) says there is a "good sophisticated group of interested parties" in the airline who "have the financial capacity to take this business forward".
"We've got an extraordinary number of parties who have reached out to us around the restructuring and recapitalisation of this business," he says, clarifying there are more than 10 parties at this point.
"I do think government has an important role to play, but it doesn't have to be the decisive decision maker through this."
---
Related story: Virgin Australia enters voluntary administration
---
When asked about how a revived airline might look in terms of international routes, as well as the size of its fleet and workforce, Strawbridge said the plan was to create as much optionality as possible.
"Obviously, we will look through the the operating structure of the business - the asset structure, the lease structure - and see what we can do to help position the business to be a more profitable business.
"But we want to create as much optionality for interested parties as possible, so that will be around retaining all the employment of the staff, continuing to maintain the current services the company operates."
The process could take as long as eight weeks before the flight path is clear.
"I would say that we're looking probably at a initial expressions of interest in the next three weeks, and then we'll run a timetable after that probably for a further four to five weeks, and we hope to have a reasonable estimate of what the position looks like after that and how long would then take to complete a transaction."
The Federal Government has committed to working constructively with Deloitte through the process, and has appointed former Macquarie Group (ASX: MQG) CEO Nicholas Moore (pictured right) as its representative in discussions.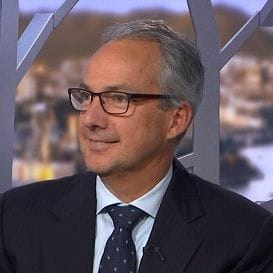 "Virgin Australia is a very good airline performing a very important task, and we want to see two airlines continue," says Treasurer Josh Frydenberg.
"We've already had discussions with the ACCC [Australian Competition and Consumer Commission] to ensure they strongly enforce our competition law, so that we can have two commercially viable airlines operating on domestic routes here in Australia."
When asked about the possibility of Virgin being owned by a Chinese state-owned entity, the Treasurer explains he can't comment on foreign investment matter but emphasises Australia has a strong national interest test.
"As you know In the wake of the Coronavirus pandemic we have announced the temporary removal of those thresholds for foreign investment, which means that there'll be extra scrutiny on any foreign investment proposal, and I would wait to consider any proposal on its merits without making any further comment than that."
CEO Paul Scurrah emphasises this is "certainly not the end" for Virgin Australia and the company is not collapsing, even though the pandemic situation has "cut off its oxygen".
"The global Covid-19 pandemic as we know, and the tough but necessary travel restrictions that have been imposed by governments because they want to limit the spread of Covid-19, has seen travel demand all but evaporate," he says.
He says this has forced some of the most profitable airlines around the world to ground their fleets, of which many have drawn on their own governments for loans and grants to stay solvent.
"In recent weeks, Virgin Australia too has has needed to take some pretty dramatic steps, and we're still down 80 per cent of their workforce, we've reduced by 95 per cent the amount of flights that we are conducting, and those that we are conducting are subsidised by the Federal Government, and we've grounded most of our aircraft.
"We've actively sought financial assistance from our shareholders, from from the government and from other parties to help us through this crisis.
"In the absence of the level of assistance that we needed, the board last night made the difficult decision for the group to enter voluntary administration, which is obviously a very difficult decision. However it represents the best option for the Virgin Australia group to emerge stronger on the other side of this crisis."
He says the administration process will allow Virgin Australia to immediately freeze the financial pressures upon it while it restructures and refinances.
"It will allow us to continue to operate while quickly resolving these financial concerns to secure our future, and it is our absolute intention to emerge stronger. Australia needs a second airline and we are determined to make sure that we are that second airline.
"We make an estimated $11 billion contribution to the Australian economy every year. We will play a vital role in getting the Australian economy back on its feet after the pandemic, ensuring that Australia has access to competitive high quality air travel."
Velocity places pause on point redemptions
Virgin has placed a pause on all redemptions of Velocity Frequent Flyer points for an initial period of four weeks as a result of the voluntary administration.
Member points will not be going anywhere during the pause, they will remain in member accounts and will not expire during the period. Members can continue to earn points via Velocity partners.
Administrators Deloitte have confirmed that Velocity is not up for sale as an independent asset, despite the rewards program being a separate legal entity from the broader Virgin Australia group.
"The members are well protected, there's a trustee and a separate CEO of that entity, and we're going to work with them during this process," says Vaughan.
"They're a key part of how this business is restructured and comes out of administration. The Frequent Flyer program is an incredibly good asset, it has been well set up and we'll be working with that closely going forward."
Updated at 11:05am AEST on 21 April 2020.
---
Virgin Australia enters voluntary administration

After 20 years in business the airline that changed the competitive landscape of Australian aviation has fallen into voluntary administration.
Coronavirus-related travel restrictions proved too much for Virgin Australia (ASX: VAH), which will now need to reassess its business model as airports are shut down for international travel, borders are closed and Australians remain dutifully at home.
Deloitte have been appointed as voluntary administrators of Virgin with plans to restructure the company in an attempt to ensure its survival.
"Our intention is to undertake a process to restructure and refinance the business and bring it out of administration as soon as possible," says Deloitte administrator Vaughan Strawbridge, who incidentally has been involved in the administration processes for retailers Colette by Colette and Harris Scarfe.
"We are committed to working with [CEO] Paul [Scurrah] and the Virgin Australia team and are progressing well on some immediate steps. We have commenced a process of seeking interest from parties for the participation in the recapitalisation of the business and its future, and there have been several expressions of of interest so far."
---
Related: Virgin Australia receives interest from "extraordinary number" of potential backers
---
Despite hundreds of millions in Federal Government relief, as well as a stoush between state government's over the airline's future headquarters, Virgin has found itself cash strapped and laden with around $5 billion in debt.
While Covid-19 has certainly brought Virgin's problems to light, many of its own financial problems date back to before the crisis began.
Virgin Australia has been unprofitable for the past seven years, losing a combined total of $1.9 billion over the years. CEO Paul Scurrah (pictured below) was appointed in March 2019 to replace former chief executive John Borghetti, who had helmed Virgin for a decade and was appointed when the airline was still named Virgin Blue.
At December 31 the group's liabilities exceeded its assets by $1.6 billion, it had a cash balance of $1.1 billion and debt was on the rise.
Scurrah says the administration process is about ensuring the company survives the Covid-19 crisis and securing a future for Virgin Australia.
"In 20 years, the Virgin Australia Group has earned its place as part of the fabric of Australia's tourism industry," says Scurrah.
"Australia needs a second airline and we are determined to keep flying. Virgin Australia will play a vital role in getting the Australian economy back on its feet after the Covid-19 pandemic by ensuring the country has access to competitive and high-quality air travel."
The voluntary administration will seek to ensure the company survives the crisis in some form, enabling two national airlines to continue to fly in Australian skies once the Covid-19 pandemic subsides.
The company employs around 10,000 people directly and supports another 6,000 indirectly who will be left in the lurch following today's announcement.
Around 8,000 employees were stood down earlier this year to save cash as flights were grounded, with a further 1,000 staff made redundant including its Tigerair pilots and New Zealand-based crew.
In March the airline suspended virtually its entire flight network save a handful of flights considered essential by the Federal Government. A minimal domestic schedule was reinstated last week after the Government agreed to underwrite $165 million of flights for both Qantas and Virgin.
This investment was the third tranche of support for the aviation industry, following a $190 million regional airlines support package and a broader $715 million package for the entire industry.
Despite this support the airline has reportedly asked the Federal Government for further Government assistance. It asked for $1.4 billion to see it through the crisis, which was ultimately denied by the Morrison Government.
The Queensland Government has been particularly vocal about the need to save the Brisbane-headquartered airline, offering a $200 million assistance package to keep Virgin sky-high.
The company was suspended from trading on the ASX on the 16 of April while the board deliberated Virgin's future.
Virgin Australia is largely internationally owned by Singapore Airways, Etihad Airways, a Chinese aviation conglomerate and Richard Branson's Virgin Group. Just 10 per cent of the company is owned by ASX shareholders.
The group's frequent flyer program Velocity is a separate company and will not fall into administration.
Branson offers personal island as collateral for bail-out
Founder of the Virgin Group Richard Branson yesterday wrote an open letter to staff explaining his plan to save not only Virgin Australia but his British airline Virgin Atlantic.
In the letter Branson said he was requesting a $980 million commercial loan to bailout his limping airline group and offered his luxury island resort as collateral to secure assistance from the United Kingdom.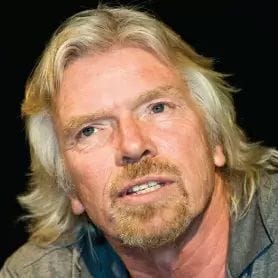 "Together with the team at Virgin Atlantic, we will do everything we can to keep the airline going but we will need government support to achieve that in the face of the severe uncertainty surrounding travel today and not knowing how long the planes will be grounded for," Branson said.
"This would be in the form of a commercial loan it wouldn't be free money and the airline would pay it back."
Branson further expressed his thanks to the staff at Virgin Australia who have been an important part in the movement of essential goods and services required to help combat Covid-19.
"The same is true in Australia, where the brilliant Virgin Australia team is fighting to survive and need support to get through this catastrophic global crisis," Branson said.
"We are hopeful that Virgin Australia can emerge stronger than ever, as a more sustainable, financially viable airline. If Virgin Australia disappears, Qantas would effectively have a monopoly of the Australian skies. We all know what that would lead to."
Speaking today about Virgin Australia's fall into administration Branson bemoaned the lack of support from the Federal Government and said today's announcement will not be the end for the airline.
"20 years ago we wanted to bring much needed competition to Australia's skies to lower airfares, to give consumers choice, to create thousands of jobs and to put a smile on people's faces," Branson said.
"I know only too well how devastating the news today will be to you. In most countries federal governments have stepped in, in this unprecedented crisis, to help our airlines. Sadly that has not happened in Australia."
"I want to ensure all of your and our competitor that we are determined to see you guys in Australia back up and running soon. Virgin Australia has captured the hearts of all Australians. That is down to all of you past and present who made it the best airline to fly with in Australia. This is not the end of Virgin Australia."
Virgin Australia's origins
The company was co-founded in 2000 by Brett Godfrey and Branson, with the former having dreamt of launching a low-cost carrier long before that to challenge the then duopoly been Qantas and the now defunct Ansett.
In 2009 Godfrey told Brisbane Business News (part of Business News Australia) people thought he was "nuts" for taking on the challenge.
In the early 90s Godfrey worked for Virgin Atlantic, before meeting Branson in 1996 who would later ask him to run Belgium-based Virgin Express.
He would then propose the Virgin Blue concept, and after their discussion he went back to his office iin Belgium, took out the business plan and sent it to Branson that night.
On a Monday morning he received a call from his bank manager who Godfrey thinks must have thought he had become a Colombian drug lord, because there was suddenly $10 million in his account - 'Were you expecting a deposit?'
"That was cool because it showed that he trusted me. So that says a lot of things how quickly that was done and how quickly he understood the vision," he says.
Godfrey said the airline industry was the most competitive and dynamic industry in the world, but a tough industry to do well in as its high profile attracts a lot of personalities, or 'billionaires that want to become millionaires'.
It is perhaps Godfrey's international upbringing that inspired his ambitions to offer consumers more affordable air travel, having grown up in Fiji, Honolulu and Vancouver before he started high school in Melbourne. He certainly didn't get into the industry because he loved planes.
"I definitely didn't get into it because I saw planes as exotic or exciting, I just see them as big chunks of metal that you should be able to get a decent return on," he said.
Virgin Australia timeline: a crash landing waiting to happen
21 April 2020
Virgin Australia enters voluntary administration.
20 April 2020
Both Moody's and Fitch downgrade Virgin, citing the uncertainty around whether the airline is able to obtain further financing to ensure it has sufficient liquidity to survive through Covid-19 travel restrictions.
18 April 2020
The Queensland Government offers Virgin a $200 million support package on the condition it keep the head office in Brisbane (1,200 head office jobs in Queensland), where the airline has been for the past 20 years.
16 April 2020
The Federal Government invests an additional $165 million into the aviation industry to underwrite key domestic flights with both Virgin and Qantas.
Two days after entering into a trading halt Virgin Australia requests an immediate suspension of its ordinary shares and unsecured notes on the ASX.
14 April 2020
Virgin Australia requests an immediate trading halt as it continues to consider the issues brought about by the Covid-19 crisis including discussions with respect to financial assistance and restructuring alternatives.
31 March 2020
Virgin Australia proposes a $1.4 billion bailout from the Federal Government so it can position itself to survive the Covid-19 crisis. The support "may or may not include conversion to equity in certain circumstances", which would give the Federal Government a sizeable slice of the company.
27 March 2020
Virgin Australia (ASX: VAH) receives its second credit rating downgrade in almost as many weeks as Standard & Poor's (S&P) expects a cut to the airline's variable costs will not be enough to offset its collapse in revenue. S&P estimates half of Virgin's costs are fixed, and the positive working capital benefit provided by forward bookings and the Velocity Frequent Flyer business is now likely to partially unwind.
26 March 2020
The Australian Competition and Consumer Commission (ACCC) grants regional airline Rex interim authorisation to coordinate flight schedules for the routes with Virgin Australia and Qantas Airways during the Covid-19 pandemic. The interim authorisation will also enable Rex, QantasLink and Virgin to share revenue from providing services on the routes.
25 March 2020
Virgin Australia extends its domestic capacity reductions from 50 per cent to 90 per cent and suspends all Tigerair Australia domestic services.
Approximately 80 per cent of VAH's workforce - or 8,000 out of a total 10,000 staff - are temporarily stood down. VAH team members that have been stood down have been asked to access accrued leave entitlements or take leave without pay.
18 March 2020
Virgin Australia suspends all international operations from 30 March to 14 June as travel demand flatlines. Virgin will also cut domestic capacity by 50 per cent until 14 June.
Both updates effectively grounded the equivalent of 53 aircraft. Until 29 March Virgin operates a reduced international schedule to ensure Australians can make it home.
17 March 2020
Department of Foreign Affairs and Trade advises all Australians overseas to return to Australia.
S&P downgrades Virgin's rating to 'B-' due to deteriorating domestic market conditions, along with a CreditWatch negative placement. The company previously had rating of 'B+'.
S&P also notes forward bookings and the Velocity Frequent Flyer business provide a material source of working capital, some of which could unwind.
13 March 2020
The Government's Smart Traveller page advises all Australians to reconsider the need for any non-essential travel, regardless of their destination, age or health. This represents an upgrade to Level 3 Travel Advice.
Virgin Australia cuts its flight capacity in line with the deterioration of the global travel industry due to the spread of Covid-19.
The company follows Qantas' lead in reducing its international flights, including the exit of flights from Auckland to Tonga and the Cook Islands, as well as reducing the number of flights from Australia to Japan, the US and New Zealand.
Virgin has a cash position in excess of $1 billion, with no significant debt maturities until October 2021 and no new aircraft deliveries until July 2021.
26 February 2020
Virgin Australia makes the decision to slash its overall network capacity in the second half as losses take their toll on the group's bottom line.
The three per cent reduction to its flight network is primarily in response to the impact coronavirus Covid-19 has had on the travel sector, with loss-making routes the first to go.
The changes will result in Virgin being slugged with a $50 to $75 million impact on its FY20 earnings.
Virgin Australia says the reductions are focused on leisure destinations where demand is weaker and includes the withdrawal from five unprofitable Tigerair routes.
Seven additional Tigerair A320 aircraft will cease flying by October 2020, following the announcement of five aircraft exits in November 2019, bringing the total to 12, as the group transitions Tigerair to an all Boeing 737 fleet.
Virgin Australia reports group statutory losses after tax of $88.6 million, which includes one-off costs associated with the $700 million buyback of its Velocity Frequent Flyer program, write-offs of assets no longer in use, and workforce reductions. Despite the loss, Virgin saw its revenue hit a new record, growing by $46.8 million to reach $3,116.3 million.
6 February 2020
Virgin Australia withdraws its services between Australia and Hong Kong, citing ongoing civil unrest in the region and the coronavirus outbreak.
Its Sydney to Hong Kong route will cease operating from 2 March 2020.
Virgin's decision to withdraw services from Hong Kong follows Qantas's announcement that it has suspended two direct services to mainland China.
Airlines such as British Airways, Lufthansa and Air France have also temporarily cancelled all direct flights to and from China, while carriers including United Airlines, American Airlines, Air Canada, Air India, Air Asia, Finnair, Cathay Pacific and Korean Airlines have either cancelled certain routes or reduced schedules.
25 October 2019
Virgin Australia secures a $623 million unsecured loan to buy-back a chunk of its frequent flyers program Velocity.
The unsecured Notes are due in 2024, with the loan to be used to buy Affinity Equity Partners' 35 per cent minority interest in Velocity Frequent Flyer Holdco, worth around $700 million.
11 October 2019
Virgin Australia named the number 17 top company in Brisbane for 2019.
28 August 2019
Adverse market conditions in the second half of FY19, new route investments, and increased fuel costs result in Virgin Australia posting an underlying loss of $71.2 million.
However, the statutory loss after tax of $315.4 million for FY19 is a significant improvement from FY18's $653.3 million loss, up 337.9 per cent.
The self-described "disappointing" results saw the airline cut 750 jobs in an attempt to turn the business around.
25 March 2019
Paul Scurrah officially commences as CEO and MD on 25 March 2019 and also joins the Virgin Australia board as an executive director on this date.
Scurrah joins with more than 20 years of experience in transport, logistics, travel and aviation and most recently held CEO roles at DP World Australia and Queensland Rail.
He has also recently held executive roles at Aurizon, Flight Centre, and Tourism Queensland.
6 February 2019
Virgin Australia names Paul Scurrah as John Borghetti's successor. The replacement for long-time Virgin Australia CEO and MD John Borghetti has been found to lead Australia's second largest carrier.
Paul Scurrah will replace John Borghetti who announced his intention to step down in June 2018 after a decade of working for the airline.
Borghetti joined the airline in 2010, when it was called Virgin Blue, and established Virgin Australia as the second largest carrier in Australia by market share.
Under his leadership, Virgin has added routes and purchased rival low-cost airline Tigerair Australia but has struggled to turn a profit, mostly because of an ongoing price war with main competitor Qantas and below-par performance with its Velocity frequent flyer program.
17 June 2011
The airline's boss Sir Richard Branson signals the end of the Virgin Blue brand and introduces Virgin Australia for both its domestic and international operations, allowing it to build one brand that will be recognised globally.
Virgin Blue Holdings Limited (VBA) announces it has appointed former QANTAS general manager John Borghetti as its new CEO effective May 8.
Borghetti left QANTAS in May 2008 two years prior to his new role with Virgin.
11 August 2009
Virgin Blue CEO Brett Godfrey announces his retirement from the airline he launched 10 years ago, saying it's time to give someone else a go.
Updated at 9:05am AEST on 20 April 2020.
---
SA scores a hat-trick with three days of no new Covid-19 cases

There have been no new confirmed cases of Covid-19 in South Australia for three consecutive days as the state leads the country in suppressing the coronavirus.
The last new confirmed case of Covid-19 was recorded on Friday 17 April just as the state began its 'testing blitz'.
This milestone comes as 62 active cases remain in SA, two of which are in critical condition. Of the total 435 confirmed cases of Covid-19 85 per cent have recovered.
South Australia is one of three states to have recorded at least one day of no new cases, with Queensland and Western Australia today announcing no new cases.
Whether SA is able to maintain this streak is yet to be seen; the State today welcomed 374 repatriated Australians into hotels from India for their government-mandated two-week quarantine period.
Since February SA Pathology has tested 44,000 people for Covid-19.
Updated at 4:48PM AEST on 20 April 2020.
---
Data-driven hot spots key to relaxing Covid-19 restrictions

While the Federal Government's roll-out of a Covid-19 tracing app has received some pushback, a QUT data scientist says available technologies can protect privacy while informing better policy decisions on both restrictions and their relaxation.
Professor Raja Jurdak, from QUT's Centre for Data Science, says blanket Covid-19 lockdowns could become targeted to designated hotspots or neighbourhoods with the increased availability of personal location data.
He says as the pandemic continues to restrict people's movements, data about transmission sources and location or transport route 'hot spots' are paramount to prevention methods.
"We need to have a transparent conversation about what the public has to say about privacy and whether some individual freedoms can be relaxed at this critical point to secure public health benefits," he says.
"If we had all that data about where people are moving and who they are in contact with then we would be able to zoom in and control the spread of the disease much faster and that would then better inform the public and influence policy decisions."
He says privacy considerations are equally important, as individuals need to maintain control over what data they share.
"There are technologies that can be used to balance this need and automate contract tracing while preserving citizen privacy, such as a proposal that would involve transferring only encrypted contact data to a central server," he says.
The Australian Government plans to roll out a new smartphone coronavirus tracing app to notify people who have encountered a person infected by Covid-19, and requires 40 per cent of the population to subscribe to be effective.
Professor Jurdak, in collaboration with researchers from CSIRO, John Hopkins University and the University of New South Wales, has recently conducted a case study using smart card travel data in Sydney to identify highly influential travellers for spreading disease on a public transport system.
The study traced possible infection flows between groups of passengers who displayed different mobility behaviours to investigate changes in spreading dynamics.

"The tap on and tap off information is valuable as we can look for patterns of who is on trains, buses and ferries at the same time and what areas are at risk based on movement profiles of the travellers," says Jurdak.

"This can allow for a more targeted response for specific transit routes, or specific stations or identify individuals who should avoid public transport due to either their high potential to spread the virus, or their high vulnerability to getting infected."
Open letter from leading economists urge Australia not to "squander" success
It has often been said, including from the WHO Director General Dr Tedros Adhanom Ghebreyesus, that the discussion of a trade-off between health and the economy is a false dichotomy.
The reason for this is that any benefits gained from having no restrictions would be offset by the exponentially higher costs of allowing the virus to spread.
A similar sentiment was shared by Prime Minister Scott Morrison last week when he said: "If you move too early, and the health response gets out of control, then the economic consequences will be even worse."
To hammer home this message, more than 200 of Australia's leading economists have written an open letter to the Prime Minister and Members of the National Cabinet emphasising "we cannot have a functioning economy unless we first comprehensively address the public health crisis".
"Some commentators have expressed the view that there is a trade-off between the public health and economic aspects of the crisis. We, as economists, believe this is a false distinction," the undersigned said.
"The measures put in place in Australia, at the border and within the states and territories, have reduced the number of new infections.
"This has put Australia in an enviable position compared to other countries, and we must not squander that success."
The economists recognised the measures taken to date have come at a cost to economic activity and jobs, but believe these are far outweighed by the lives saved and the avoided economic damage due to an unmitigated contagion.
"We believe that strong fiscal measures are a much better way to offset these economic costs than prematurely loosening restrictions," they said.
"As has been foreshadowed in your public remarks, our borders will need to remain under tight control for an extended period.
"It is vital to keep social-distancing measures in place until the number of infections is very low, our testing capacity is expanded well beyond its already comparatively high level, and widespread contact tracing is available.
"A second-wave outbreak would be extremely damaging to the economy, in addition to involving tragic and unnecessary loss of life."
Updated at 4:26pm AEST on 20 April 2020.
---
No new Covid-19 cases in WA

Western Australia has joined Queensland as the second state in the country to record no new cases of Covid-19 today.
Both states made the announcements after South Australia recorded no new cases of the virus over the weekend, while Victoria reported just one new case today.
WA health minister Roger Cook (pictured) told a press conference this afternoon there were now only 103 active cases in WA.
"Today for the first time since Friday the 21st of February 59 days ago the number of of COVID-19 cases is static at 545," Cook said.
"It's important to note that our total number of active cases has declined to just 103 - this is because we recorded another nine recoveries overnight, bringing the total number of recoveries to 435 across the state with 48 of them from regional WA."
Cook acknowledged great work of the state's health workers to ensure community continues to get on top of the virus.
"In particular today, could I give a shout out to all those people who work in our hotels, assisting our guests to quarantine and self-isolate, and thank them for their work.
"I also want to thank every Western Australian for this incredible result a milestone in the battle against coronavirus of reaching zero new cases is obviously something of which we should all be proud.
"I know it's tough and I know it can be lonely, but we are winning this battle together. We must continue to listen to the health advice to do what is asked of us because it will save lives."
Updated at 3:37pm AEST on 20 April 2020.
---
Don't expect pubs to reopen in Victoria any time soon

A cold glass of beer at the local pub might be what many of us need right now, but Victorians will have to hold onto that fantasy for a while longer.
Victorian Premier Daniel Andrews says pubs, restaurants, bars and cafes will not re-open for anything other than takeaway or delivery any time soon, but other social distancing measures may be relaxed in the near term.
"I want to make it clear though that the notion that pubs are open any time soon - restaurants, bars, cafes - I don't think that will be the case," said Andrews in a press conference this morning.
"The risk will be far greater than any reward. I think there are some areas where we might be able to make changes in around the way people interact, around some of the more social measures.
"I understand why you want to ask me 100 questions about that, I don't have answers to those, I'm trying to give people a sense that there is hope here. These numbers are good. This strategy is working."
The optimism comes as Victoria reported only one new case of Covid-19 on Sunday, taking the state's total to 1,329.
Updated at 11:36am AEST on 20 April 2020.
---
No new Covid-19 cases recorded in Queensland

Queensland has recorded no new cases of Covid-19 for the first time since the outbreak began, according to the State's Premier Anastacia Palaszczuk.
Speaking to the press this morning Palaszczuk said the news was "tremendous" and could mean restrictions may be lifted if numbers remain down for an extended period of time.
Over the weekend Queensland recorded five new cases. In the state there are currently 1,019 confirmed cases of the coronavirus, with 85,870 tests conducted and 738 recovered patients.
The announcement follows the news from Western Australia yesterday that there was just one new case of Covid-19 overnight.
In Australia there are 6,619 confirmed cases and 71 people have died from the virus to date.
Nationally NSW still has the most confirmed cases of Covid-19 with 2,963, followed by VIC (1,329), QLD (1,019), WA (545), SA (435), TAS (197), ACT (103), NT (28).
Updated at 11:12AM AEST on 20 April 2020.
---
QLD tells NSW to "back off" over Virgin HQ relocation

Queensland Minister for State Development Cameron Dick has slammed New South Wales for attempting to relocate the headquarters of ailing airline Virgin Australia (ASX: VAH) to Sydney.
Speaking to the press this morning Dick told New South Wales Treasurer Dominic Perrottet to "back off", saying his state will fight to keep Virgin and 1,200 head office jobs in Queensland.
"There is nothing more dangerous than Queenslanders with their backs to the wall; we will stop at nothing to ensure the headquarters of Virgin remains in Queensland," said Dick.
"New South Wales might want to bring a peashooter to the fight, that's fine. We'll bring a bazooka and we're not afraid to use it."
The inflammatory comments come after Queensland offered Virgin a $200 million support package on the condition it keep the head office in Brisbane, where the airline has been for the past 20 years.
Dick has also called upon the Federal Government and Virgin shareholders to offer the airline further support to ensure Australia has two national airlines at the end of the Covid-19 crisis.
"Virgin is flying through a cyclone and we need everyone on the ground to help this airline land, and the one air traffic controller that hasn't turned up, the one air traffic controller that is not on duty is the Prime Minister," said Dick.
"We are calling on Scott Morrison to come to the party and show some national leadership. This is a national airline in a national crisis, and it needs a national response."
Dick's war of words comes as Virgin is facing voluntary administration after being suspended from trading on the ASX last week.
According to Queensland Minister for State Development Cameron Dick it is important Australia has two national carriers to support tourism, jobs and regional investment.
"Queensland has given Australia both our national airlines we won't let them go, or let thousands of families watch their jobs go, without a fight," says Dick.
"The Queensland Government is ready to do its bit to support, offering $200 million towards a national support package to help get Virgin get back in the skies.
"But we can't do it alone, and nor should we, because all parts of Australia benefit from two national airlines. We need the Australian Government to lead a national effort to keep our two great airlines flying."
The proposed $200 million relief package is conditional on federal government backing, debt restructuring, shareholders and bond holders contributing, the airline's headquarters remaining in Brisbane and ongoing support for regional flights.
"We know other investors are looking at Virgin too," says Dick.
"Our message to potential investors is that we are prepared to put money on the line to keep a national carrier based in Queensland."
The Queensland Government's offer follows the Federal Government's decision to underwrite $165 million of flights for both Virgin and Qantas (ASX: QAN).
Updated at 10:47am AEST on 20 April 2020.
---
NSW gives $14m for SME advisory to get through Covid-19

The NSW Government is injecting $14 million into a small business advisory program to help company owners get through the Covid-19 pandemic.
On Sunday, Minister for Finance and Small Business Damien Tudehope said Business Connect would have additional advisors to help small and medium-sized enterprises (SMEs) navigate this challenging time.
"As part of this funding boost we've allocated $4.6 million to engage an additional 30 advisors to support businesses, on top of $9.8 million to ensure the program continues for another 12 months," Tudehope said.
"Business Connect is a powerful tool, with advisors having assisted more than 28,000 businesses over the past three years, providing advice and skills training for small businesses.
"Business owners have reported increased confidence, stronger finances, and developed plans for their business. We've also seen these businesses create and support more than 15,000 additional jobs since 2017."
Treasurer Dominic Perrottet said the funding would support Business Connect until June 2021, giving NSW businesses the tools they need to stay in business, rethink their model and boost their digital presence.
"Business Connect was on the front foot, rolling out targeted support and Small Business Bushfire Information Sessions in regional areas following the recent bushfires," Perrottet said.
"As a result of Covid-19, more than 60 webinars are available through Business Connect to support businesses in developing a road map for success and managing cash flow amid challenging conditions.
"In addition, a series of Covid-19 Business Information Session webinars with representatives from various government agencies will be rolled out soon, to provide information about stimulus and support initiatives.
"Businesses impacted by COVID-19 and bushfires will be able to access the webinars and receive advice free-of-charge."
The State Government has also announced a $140 million Bushfire Industry Recovery Package to support forestry, horticulture and agriculture industries impacted by the recent bushfires.
Premier Gladys Berejiklian and Deputy Premier and Minister responsible for Disaster Recovery John Barilaro said the package will help industries significantly impacted by bushfires to rebuild, recover, regrow and remain the heartbeat of regional economies.
"This funding will support the recovery and resilience of key industries by backing projects that retain and create jobs, strengthen local supply chains and support a return to production," the Premier said.
"Regional NSW relies on these key driver industries to help generate jobs and economic activity and this funding will provide the direct help many businesses need to recover from devastating losses, which in turn will help their wider industry remain viable."
Barilaro said regional NSW is the backbone of this state and it is critical to support the key regional industries which keep our economy thriving.
"Our farmers feed this state and this nation, and not only have they endured the worst drought on record, but many have suffered horrific bushfires and now COVID-19 is affecting our regional economies," Barilaro said.
"Bushfire impacted towns cannot afford to suffer further job losses and economic downturn, which is why we are delivering this funding to keep our key regional industries in business.
"Industries with the greatest impact will be given the greatest share of this funding. The program will focus on recovery in the short term and will support valuable investments to help these sectors plan for recovery in the longer term."
Details of funding criteria including amounts available for businesses under this package will be made available with the release of program guidelines in the coming weeks.
Other bushfire support measures include the NSW and Australian governments sharing the cost for the clean-up of residential and small business properties, the NSW Government's $1 billion fund to replace vital state infrastructure, $75,000 grants for bushfire affected primary producers and $50,000 grants for bushfire affected small businesses.
Related story: NSW Government announces $10,000 fast relief for small businesses
Updated at 9:55am AEST on 20 April 2020.
---
US launches three-phase reopening plan as cases pass 670,000

US President Donald Trump has put the wheels in motion to ease coronavirus-related restrictions if certain benchmarks are hit within fortnightly periods.
In an announcement that pushed Wall Street higher overnight, the White House released "gating criteria" that must be met before states and regions can enter a new phase within a three-phase process.
The final phase would ultimately imply unrestricted staffing of worksites and the resumption of public interactions for vulnerable individuals with physical distancing.
At that point however, low-risk populations would still be encouraged to consider minimising the time spent in crowded environments.
The announcement came after Prime Minister Scott Morrison's triggered approach to easing restrictions, which hinge on improved surveillance, tracing and response mechanisms.
The difference in policy could be best described as Australia trying to crush the virus as our case numbers are so much lower, while the US tries to live with it and effect a slow decline in the virus' spread.
The three gating criteria for "Opening Up America Again" are as follows:
A downward trajectory over 14 days for flu-like illnesses or covid-like syndromic cases;
A downward trajectory over 14 days for documented Covid-19 cases or positive tests as a percentage of total tests (flat or increasing volume of tests); and
Hospitals are treating all patients without crisis care with robust testing programs in place for at-risk healthcare workers, including emerging antibody testing.
If Australia were to adopt the US approach, most of our states and territories would almost be ready to enter Phase One, depending on their health systems. Under this scenario, groups of 10 or less would be able to congregate and people would return to work in phases, while large venues and gyms could reopen under strict guidelines.
Under Phase Two, non-essential travel can resume, and schools and bars can reopen, before entering the third phase where most parts of society can act normally but with continued physical distancing and sanitation protocols.
Donald Trump said American society was engaged and mobilised in "the war against an invisible enemy".
"While we must remain vigilant, it is clear that our aggressive strategy is working and very strongly working I might add," he said.
"New cases are declining throughout the New York metropolitan area; cases in the Detroit and Denver metro areas are flat; Washington DC, Baltimore, Philadelphia and St. Louis are showing great signs of progress; and new cases in Houston and New Orleans are declining."
The US President claimed the data nationwide suggested the peak of new cases had been passed.
Hopefully this will turn out to be true as a peak to date of 35,100 cases was reached on 10 April, before a a drop-off in daily reported cases to 25,300 on 13 April. But since Easter the daily cases have been climbing again and reached 31,500 yesterday.
The number of total reported coronavirus-related deaths in the US has risen from 16,684 to 33,268 over the past week, and the country has the world's highest reported number of cases and deaths from the disease.
"A national shutdown is not a sustainable long term solution to preserve the health of our citizens; we must also preserve the health and functioning of our economy over the long haul. You can't do one without the other," he said.
Updated at 1:18pm AEST on 17 April 2020.
---
Australian universities facing a $19 billion cumulative loss

Losing international student revenue could result in Australian universities posting a $19 billion cumulative loss from 2020 to 2023.

According to the latest research from think tank Mitchell Institute the impact from Australia's borders being closed on the higher education industry could be a loss in the range of $10 billion to $19 billion.

The report, Australian Investment in Education: Higher Education, advocates for a change to current policy setting to increase capacity across the tertiary sector to encourage domestic student enrolments.

Pre-Covid-19 investment in higher education had increased by 43.6 per cent between 2008 and 2018, driven largely by the increase in international student revenue.

Despite increases over the past decade, funding for domestic students has plateaued and participation rates for domestic students in higher education are decreasing for the first time in over 10 years according to the Mitchell Institute.

"Between 2008 and 2018, international student numbers increased by 57.9 per cent while international student revenue increased in real terms by 137 per cent," says the Mitchell Institute.

"This suggests that higher education providers were able to enrol more international students and charge them higher fees.

"Increases in revenue associated with domestic students are closely aligned to participation. Between 2008 and 2018 there was an increase of 37.5 per cent in full time equivalent domestic students, and an increase in revenue of 43.2 per cent for the same cohort."

Despite this trend the Mitchell Institute says universities are not reporting larger surpluses than previously reported, and in fact surpluses are trending downwards.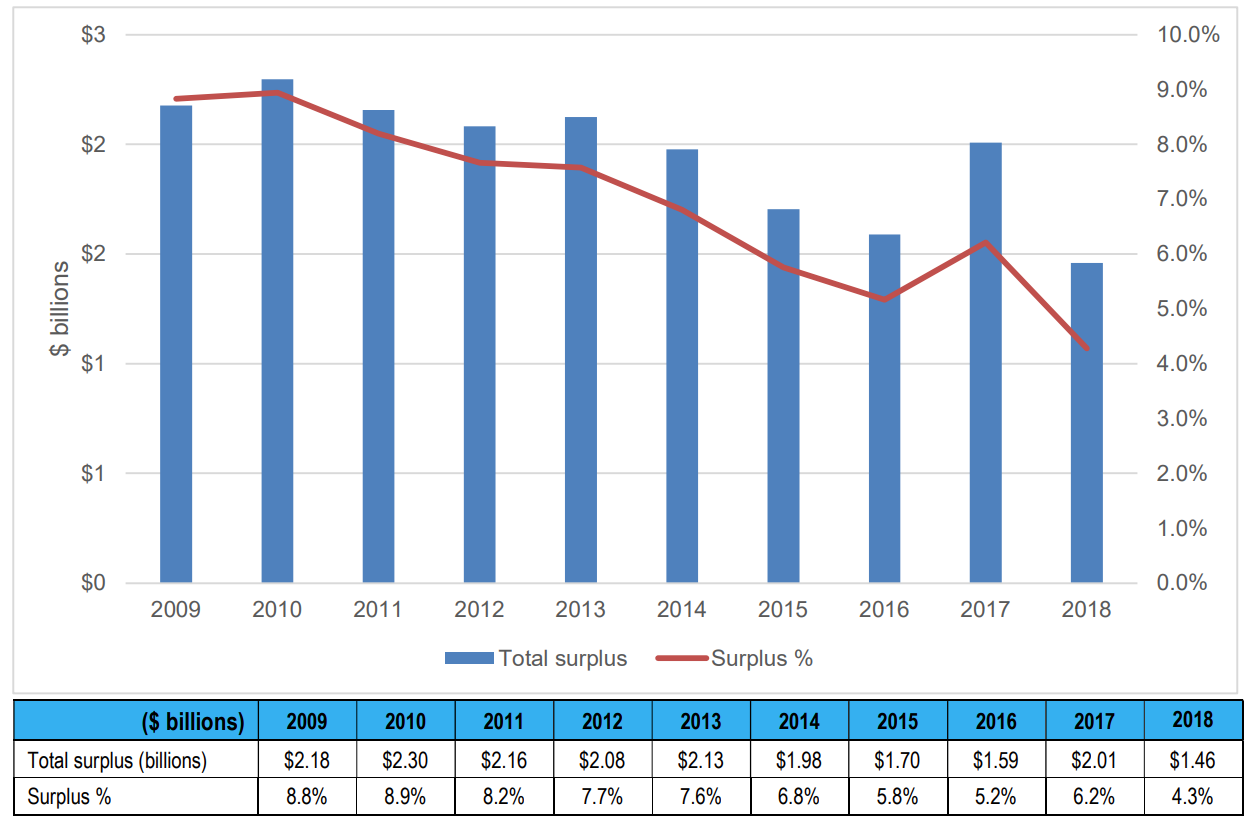 Total university sector surplus (2018 dollars) (via Mitchell Institute)
Growth in revenue has been uneven. "Mid-ranked" universities have benefited most from demand driven funding whereas Go8 universities have benefited most from the increase in international student revenue.
"Smaller universities have not grown at the same rate as larger universities," says the Mitchell Institute.
"The reasons for this have little to do with quality as many of these universities score highly on quality indicators."
Updated 11:41am AEST on 17 April 2020.
---
Michael Hill sales dive as executives take pay cuts

Covid-19 trading restrictions have taken the shine off jewellery group Michael Hill (ASX: MHJ) with total store revenue down 11.9 per cent in the third quarter of FY20.
The results come as the listed retailer cuts board fees and slashes executive bonuses entirely to manage the fallout from the financial crisis.
The effects were felt the most in Canada, the region where the company was forced to close its retail stores first, where same-store revenue was down 21.1 per cent during the quarter.
The company's results for the first nine weeks of Q3 FY20 demonstrate strong sales figures in the lead up to the crisis.
Positive sales growth of 3.1 per cent was maintained throughout January and February, and at the end of February same store sales for the group were up 5.7 per cent against the prior year.
E-commerce sales were up significantly in the first nine weeks of Q3 by 49.1 per cent, representing 3.6 per cent of all quarterly sales for Michael Hill.
These strong sales results came immediately before the company was forced to close all of its stores in Australia, New Zealand and Canada, resulting in the standing down of all retail staff and more than 100 support centre team members.
"The company entered the crisis on a strong footing in all markets and channels," says Michael Hill CEO Daniel Bracken.
"The crisis has afforded us the ability to really focus on our digital business and we will emerge with a much bigger and stronger offering."
This focus on digital is necessary in the Covid-19 economic reality, and Michael Hill says its online store is successfully operating in Australia and Canada with product being fulfilled from its Brisbane distribution centre.
Orders continue to be accepted on its New Zealand website, but delivery will be delayed until New Zealand Government restrictions are lifted.
In addition to shutting down all stores to manage the Covid-19 crisis Michael Hill has reduced all board member fees by 50 per cent for the remainder of FY20.
Executive cash bonuses have been cut to zero for the second half of the financial year and all executives have agreed to a 20 per cent cut in remuneration for the remainder of the financial year.
Pre-Covid-19 the company was actively engaged in an employee remediation program to address an historic misapplication of the General Retail Industry Award to the tune of between $10 million and $25 million.
This program has since been put on pause, but former team members owed outstanding unpaid wages will be paid with interest once the crisis blows over.
Michael Hill says it is in a good position with regard to its balance sheet and liquidity to enable it to push through the crisis and beyond; the retailer's net debt at 29 March 2020 is approximately half the available facility limit of $70 million.
The company's board has also decided to defer payment of its interim dividend for a period of six months.
"A crisis always creates opportunities," says Bracken.
"The combination of strong performance leading into the crisis and the decisive actions we are taking to preserve cash and strengthen our balance sheet will leave us well positioned to lead the market through the recovery period and we will emerge as a stronger, leaner, and more agile business," says Bracken.
Updated at 10:58am AEST on 17 April 2020.
---