Yellow Brick Road erases its goodwill as the Royal Commission makes impact
Written on the 8 March 2019 by Business News Australia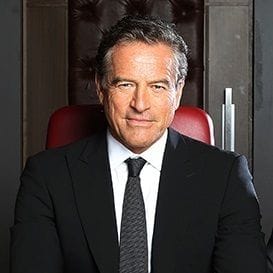 Wealth management business Yellow Brick Road (ASX: YBR) has suffered through a disastrous 1H19 and has emerged battered and bruised.
A variety of negative market conditions including the full impact of the Royal Commission, consumer trading conditions, and the property market have resulted in the company recording some painful results.
During 1H19 Yellow Brick Road recorded a net loss after tax of $34.15 million. The result includes a non-cash asset write-down of $33.95 million on the carrying value of the wealth management business.
As part of a balance sheet reset the company has slashed all goodwill, meaning Yellow Brick Road now only has one strategic intangible asset which is its home loan securitisation business.
The slashed goodwill came from the impairment loss in its Wealth Management and Lending businesses. The company says ongoing negative sentiment surrounding the Royal Commission is to blame, along with negative market sentiment which did not help. The Wealth Management business recorded an impairment loss of $3.9 million, and the Wealth Management business impairment loss wrote down goodwill by $19.6 million.
The group's underlying EBITDA was $2.46 million, compared to a $2.1 million profit at 1H18.
Executive chairman Mark Bouris (pictured) says the results occurred because of difficult market conditions.
"The first half of this financial year has been challenging for the sector and we have taken decisive action," says Bouris.
"In this context, we have made the necessary decisions for the Company to reset and provide a simplified balance sheet."
"It has been an unusually tough six months. Sentiment surrounding the Royal Commission, changes in credit approval processes, more intense regulatory oversight and greater compliance requirements and costs have created significant uncertainty. It is now particularly hard for mortgage originators and brokers to assist borrowers, I have never seen such difficult borrowing conditions. These factors have caused an adverse impact to our new lending, particularly in the December quarter."
In addition to the company's tanked profits, revenue was down 15.3 per cent to $93.4 million.
Trade in stock is due to resume this morning after the company suspended trading last Friday.
Never miss a news update, subscribe here. Follow us on Facebook, LinkedIn, Instagram and Twitter.
Business News Australia
Author:
Business News Australia