PRIVATE PLAYERS 2010
Written on the 30 November 2010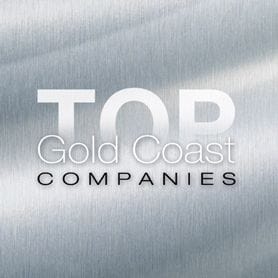 APRIL 2010
COLLIERS INTERNATIONAL
DIRECTOR IN CHARGE (GOLD COAST): STEWART GILCHRIST
GROWTH 2010: 20 PER CENT
STAFF: 60
ESTABLISHED: 2006 (ACQUIRED PRDNATIONWIDE)
OPERATING 267 offices in 57 countries, Colliers International is looking ahead with bold optimism.

Director in charge of Gold Coast Colliers Stewart Gilchrist, says the Gold Coast's retail sector is where the bulk of the growth is expected in the commercial space due to land shortage close to the city.

On that assumption, Colliers will look to boost its revenues by around 20 per cent this year.

"I look at our numbers and figures and we had a pretty ordinary first half of last year, the third quarter caught up quite a bit and the last quarter was terrific, so if we can continue on the back of that, we should have a pretty good year," says Gilchrist.

"We have investors out there now prepared to make decisions and our guys are coming back into the office a lot more positive. We are seeing a lot of southern money coming into the Coast."

Gilchrist says industrial property pockets close to Surfers will also be strong due to an under supply.

"A lot of it went to northern NSW and Yatala, but it is coming back into local areas to Southport and Surfers," he says.

Retail projects such as the extension of the Pines Shopping Centre by the Kornhauser family and the new Coomera Town Centre by QIC and Westfield are expected to bring jobs and confidence back to the sector.

If it were up to Gilchrist, the city would have a business ambassador blowing the Gold Coast's golden trumpet in the southern capitals.

"We need someone in the southern capitals talking up the Gold Coast as a business hub, an ambassador," he says.

"We would love initiatives from State Government and council to promote the Gold Coast more as a place to set up business. We have the lifestyle and transport. It needs a push to attract big business into the Gold Coast. It's frustrating that more headquarters are not here."

While a return to the commercial market by local investors is encouraging, Gilchrist and his team are fielding enquiries from Sydney, Melbourne and overseas spend from Korea and India.

"We haven't got a lot of good quality commercial stock available and there are now investors in the market who have got cash," he says.

Gilchrist says the growth corridor between the Gold Coast and Brisbane will thrive, while the apartment sector on the Coast will continue to struggle for at least another 12 months.

"Last year we were selling a lot of stock around the $500,000 mark and now it's creeping toward $600,000 to $700,000. It's picking up as we can see the economy improving," he says.

"The up end of the market is still strong and there's a substantial amount of stock there.

"But unless owners are prepared to discount it, they won't move it full stop. Hedges (Avenue) has been the worst affected, but it probably got a bit out of hand in the first place."
RAY WHITE SURFERS PARADISE
CEO: ANDREW BELL
SALES 09: $786 MILLION
STAFF: 245
ESTABLISHED: 1989
REAL estate powerhouse Ray White Group has built a reputation and fortune buying and selling property in one of the most exhilarating markets on the planet.

It has been 38 years in the game for CEO Andrew Bell. He has seen plenty of cycles, particularly since he and his brother Greg acquired the franchise back in 1989. The pair has ridden their fair share of peaks and troughs and watched fortunes won and lost – perhaps none worse than in 2008.

But skip a year to 2009 and it was carpe diem for Bell's Surfers Paradise enterprise as he boosted staff by 40 and 'attacked on many fronts' after running the business at a slight loss in 2008.

"The patterns are always clear. We knew that we were coming to the end of a fairly strong real estate market in 07, because we had 12 interest rate rises which is just like putting the brakes on for our industry," he says.

"We started to get scared in Feb '08 by what was going on around the world and it became quite alarming. Greg and I cut out our own superannuation entirely. We were prepared to take a punch in the nose personally, but we have always been a company that has put cash aside. 2009 we just went for it."

Bell is a man transmogrified. Discourse these days is likely to be sprinkled with talk concerning the law of attraction, fate and even karma. The mantra, 'Open, Honest, Loving, Fair' is emblazoned across one wall in the company's new $250,000 boardroom in the heart of Surfers Paradise.

"The intent is to always do the right thing by our clients," he says.

"I never go out and see a seller with the intention of getting their business. I go out to share my knowledge and my understanding of the market. We have moved from a business based on dollar and cents to a business about people. If you do the right thing by people, you would be the recipient of plenty of good business coming your way."

Bell has plenty of industry sway. The story of him displaying derring-do and approaching a local newspaper to demand less doom and gloom in the property pages is no myth. He could see the self fulfilling prophecy.

"I felt I had a civic duty," he says.

"You can be objective without pushing fear. We have been around long enough that perhaps there's sufficient respect that we have for the knowledge of the industry. If there was any fear mongering it may have triggered people to think that they had to sell. We did not go through a bust. It's a clip over the ear to realign ourselves and reassess what's important."

Ray White will hinge growth on population growth this year and the awaited return of the stagnant apartment market.

"I'd be shocked if it we were to achieve only 25 per cent growth this year," says Bell.

"I have so much faith in the Coast. Sometimes I can't figure out why we don't have 100 per cent market share."

Competitors are hoping that he remains perplexed on the issue.
MULPHA SANCTUARY COVE
EXECUTIVE GM: ALISON QUINN
ANNUAL SALES '09: $100M
STAFF: 55
ESTABLISHED: 1985 (MULPHA SINCE 2002)
MULPHA Sanctuary Cove (Developments) (MSCD) is undergoing a $50 million infrastructure improvement program under the guidance of executive general manager Alison Quinn.

The $1 billion Malaysian-owned master-planned community recently took the wraps off its $12 million golf club house and will unveil a new $120 million residential joint venture project with Sunland.

Quinn joins MSCD at one of the most vibrant stages in Sanctuary Cove's 21 year history. The resort community has recorded more than $600 million in sales under the ownership of Mulpha since 2002.

"Sanctuary Cove is entering a dynamic new phase in its history and I look forward to playing a role in the ongoing management and implementation of the community's masterplan," says Quinn.

"Under the Mulpha stewardship Sanctuary Cove continues to be Australia's pre-eminent master-planned community and undoubtedly one of the most aspirational resort communities in the world.

"I look forward to working with the MSCD team to bring to fruition the many initiatives that continue to bring new residents to this wonderful community."

Quinn told Gold Coast Business News that the full potential of the asset is yet to be realised.

"The good thing about working in the property industry is that you create places. That's why I love this game and that's what this place (SC) can be. It's already fabulous but I think it's been under a bush and my role is to take that bush away and allow it to shine again," she says.

"I think there's a perception in the marketplace that Sanctuary Cove is finished. It's been around for 21 years, they remember Frank Sinatra and things, and they think surely it's finished and the reality is that we have just as much development stock to go as what's transpired with around 880 lots to deliver."
NIFSAN EMERALD LAKES
CEO: SEAN WARDROP
REVENUE 09: $17.2M
BUDGETED SALES '10: $77,281,000
STAFF (GC): 160
ESTABLISHED: 1991
JUMPING from CFO to COO, the transition was been smooth so far for Scotsman Sean Wardrop, the man appointed to bring the $1 billion Emerald Lakes asset into a confident and credible new phase.

Sans the historic politics and theatre associated with the project, the 38-year-old has a direct line and positive relationship with the asset's billionaire, Japan-based owner Toshiaki Ogasawara. Ogasawara has made comments in the past about selling off Emerald Lakes. Not so says Wardrop.

"There may have been a credibility gap, but it's been in my interest to restore that," says Wardrop, who left Stockland in Melbourne to take on a CFO role at Emerald Lakes in 2008," he says.

"In the two years that I have been here, I'm lucky that I have a good relationship with him (Ogasawara) and as far as I'm concerned, I'm here to take the business forward. We have had an exceptional year and this financial year will be a good one for us. We will make a significant profit and we have doubled profit on the golf course, so now he's a lot happier about where we are moving forward.

"I just have to look at how the business works and make sure that the right people are in the right place and how the business is positioned to go forward. We have a lot of good people and we have lost some good people. A big part of my background has been corporate turnaround type work and restructuring.

"The hardest thing has been to get staff to understand what's going on and why it (restructure) has happened. We made the changes that we had to make to put us in a position to go ahead, so let's get on with life."

Wardrop's leadership style is to get on with things. The latest stage of the development, the $70 million French Quarter will be completed this month. Around $50 million in sales has been realised, or 75 per cent of the 109 residential units. Of the 2200 sq m of commercial space, 50 per cent has sold.

"We have had a spectacular leasing run," he says.

Later this month, Nifsan will appoint a joint venture partner for its $220 million Harbour development in Emerald Lakes. A sweetener for the deal could include the $18 million
inlet component which is earmarked for retirement living.

"We are using Savilles to find a national entity that will bring a bit of weight to the project and it will be nice to out a large name behind it to help its profile and credibility," says Wardrop.

The company steadied itself to weather flat economic conditions and in a sign of confidence its lender St George has no hesitation in providing $80 million in capital to help complete the French Quarter.

"This year we will deliver potentially the best profit in the company's history," he says.
MKM GROUP
MANAGING DIRECTOR: MICHAEL KLJAIC
TURNOVER '09: $38.5M
GROWTH: STATIC
STAFF: 100
ESTABLISHED: 1997
MKM Group is going about its business with little fanfare but achieving big results.

It has just completed its part in the $1 million civil works contract at the new Gold Coast hospital near Griffith University and will start a 2000 sq m commercial project at Bundall later this month.

The developer has sold stage one of its residential project in the $70 million St George Springs at Warwick west of Brisbane and has completely sold out its $24 million Redbank Plains gated community.

As managing director Michael Kljaic hunts for fresh opportunities in regional centres, it has been with some trepidation given the jolt the industry has taken in the last 12 months.

"I'm a different man, it's (GFC) made me a bit wiser and more conscientious when making decisions," he says.

"We had to change the structure of the business. For the last 10 years we had been going straight up in growth, but I was funding big new sites as others sold. I was shifting investment from one to the next, which is fine for a while, but then I had enough of it. I hadn't seen a dollar for so long, so I changed strategy and decided to scale back and reduce debt."

Kljaic was the Gold Coast Business News Young Entrepreneur of the Year in 2009.
GOTALK
MANAGING DIRECTOR: STEVE PICTON
REVENUE '09: $160 MILLION
STAFF: 300
ESTABLISHED: 2000
GOLD Coast telecommunications company gotalk is expecting between 5 and 10 per cent revenue growth this year as it looks to gain market share with its VoIP service and other new products.

Managing director Steve Picton says gotalk's prepaid mobile service is a strong driver of growth, along with a 'national first' fixed wireless internet service launched in October last year.

"Gotalk mobile is Australia's first mobile service which allows customers to make calls from their home phone or other fixed line, using their mobile credit, making it more
convenient than existing services in the market," says Picton.

"Our fixed wireless combo has been well received since its launch in October 2009, and take-up has exceeded our expectations so far.

"Gotalk customers using the new combined service will no longer have to sign up to multiple broadband plans in order to have a fixed service at home and internet access when they are out and about."

Picton prides himself on Australian firsts and innovative solutions, with a positive outlook for 2010.

"Gotalk has been experiencing strong growth, gaining thousands of customers each month and winning many awards along the way," he says.

"Gotalk has again won the battle to claim Australia's best value and most economical VoIP service, beating all other VoIP competitors in the annual 'best of the best' awards conducted by the recognised independent telecommunications industry research organisation Phonechoice."

Picton says gotalk is 'a small fish in a big pond', but the company has a significant market share in many of the areas it operates.

"As a relatively small player in a large market dominated by the likes of Telstra and Optus, I am extremely proud of the fact that although gotalk is a small fish in a big pond, it owns 20 per cent market share of all international traffic originating from Australia," he says.

In September the company launched a new mobile phone service which it claims has some of the lowest prices for international calls in the country.

"Gotalk mobile is Australia's first mobile service which allows customers to make calls from their home phone or other fixed line, using their mobile credit, making it more convenient than existing services in the market," he says.

It appeals to ethnic communities in Australia with a multilingual call centre, user guides and website to reach a market previously not tapped very well by other mobile carriers.

"It is estimated that one in three people currently living in Australia's major cities were born overseas — in addition to the international students and tourists — who call friends and family overseas on a regular basis," says Picton.

DIGGA AUSTRALIA
CEO: SUZIE WRIGHT
REVENUE '09: APPROX $30M
FORECAST GROWTH '10: 7-12% STAFF: 210 NATIONALLY
ESTABLISHED: 1981
WITH a national network of more than 400 dealers and export operations in Europe, Asia and the US, Digga Australia is the country's largest manufacturer of earthmoving machinery and equipment attachments.

The company also now fully manufactures Kanga products out of its Yatala-based primary factory following the acquisition of the financially troubled mini digger and loader builders in early 2009.

Additional manufacturing plants in Sydney, Melbourne and United Kingdom service the extensive dealer network.

Digga CEO Suzie Wright, says the company will look to take advantage of recovering overseas economies but the priority in the current financial year is in consolidating the company's Kanga acquisition and national market share.

"We are very much focused on continued growth in the Australian market. This country has had one of the strongest economies in the downturn and we don't want to take our focus off that," says Wright.

Wright says wholesaling to a dealer network has an immense advantage in sales and service to regional areas— where a significant percentage of Digga products are used.

"Having 400 dealers nation-wide is much more efficient than 60 salesmen in the head office. It would be very hard for our guys to know the areas and have the time to sit down and talk with country clients.

"To offer the best service you really have to have the time for them and that's what our dealer network offers."

Digga's main priority in the export market is growing its presence in the United Kingdom where Wright says relationships can be built with OEMs as they come out of the recession.

With little competition in the specialised market, the opportunities in the United States however are plentiful. Digga recently secured a US defence force contract for 1000 of its Australian International Design Award-winning gearboxes.

The gearboxes use an innovative design to achieve a substantial increase in power output in a smaller unit.

But Wright is treating the volatile American market with caution however.

"We're in the set-up stages and are looking for potential acquisitions over there. We may be looking at building a factory but the US economy is not recovering quickly at all from our side of things," says Wright.

"We are already selling into America through a couple of OEM accounts and hope to have a company-owned operation selling by June."

Digga Australia was the recipient of the 2009 Gold Coast Business of the Year award as judged by the Gold Coast Business Excellence Awards.
NEUMANN GROUP OF COMPANIES

CEO: MIKE CARROLL
TURNOVER: $600M (ESTIMATED)
STAFF: >800
ESTABLISHED: 1948
ESTABLISHED by Alfred Neumann in 1948 and now turning over close to $600 million through 800 odd employees, Neumann Group holds a very significant claim as the Gold Coast's largest privately-owned company.

The Currumbin-based family business started operations in sand mining but has since diversified to incorporate steel, specialised metals, civil construction, petroleum, quarrying, pre-mixed concrete, mineral sands and land development arms.

Neumann Steel manufactures and distributes reinforcing steel products across nine service centres in southeast Queensland and New South Wales.

Its contributions to the steel industry include the innovative Ribwire and Ribmesh products first introduced to the Australian market in the mid 1980s.

The group's property development interests are overlooked by Neumann Developments and Neumann Property; whose previous Gold Coast projects include Merrimac's Lakeland Heights Estate, Kalimna Estate, Tallebudgera and 'the lakes' at Currumbin Valley.

Neumann Petroleum acts as an intermediary between domestic and international refineries and service stations, distributors, primary producers and commercial end-users.

The company also owns and operates a 43 million litre bulk seaboard fuel terminal and is a major distributor for Valvoline and Fuchs products.

The group also incorporates Oxenford-based Nucrush Quarries and Nucon Concrete which consists of eight concrete plants ranging from South Brisbane to northern NSW.

Established in 1974, pit and filter sands mining company River Sands rounds out the Neumann Group of Companies and has strong export demand.
MORRIS INTERNATIONAL
CHAIRMAN: TERRY MORRIS
REVENUE '09: $20M
GROWTH: STATIC
STAFF: 280
ESTABLISHED: 1972
ESTABLISHED in the 1970s, Morris International controls more than 63 properties across Australia including vast land holdings at Carrara (around 9.4 ha).

The Morris Group of companies includes Morris International (data processing, mail management, property); Sirromet Wines at Mount Cotton; the Holden Performance Driving Centre; Carrara Markets on the Gold Coast and Sackville Academy.

The business collectively employs more than 260 people and its diversification has been the catalyst to its security during tough times.

This year chairman Terry Morris, is cautiously seeking opportunities and will 'tread water' rather dive into the market.

"We have adopted a wait and see attitude, it's not the time to be adventurous," says Morris, whose personal wealth is estimated at more than $220 million.

Milking the cash cow that is the Carrara Markets, the savvy mail order king is seeking development opportunities on the Gold Coast, but says there are no bargains to be had just yet.

Last year the company built a 1200 sq m three-level building at 34 Nerang Street, Nerang, which is leased to V8 Supercar Australia under a five-year contract for more than $450,000 a year.

Sirromet (TE Morris spelt backwards) has a total of 162ha of vineyards; 150ha at Ballandean on the Granite Belt and 12ha at its winery headquarters at Mount Cotton.

China and Japan now make up 15 per cent of the winemaker's total production and it has also released a limited edition called St Jude's cabernet sauvignon (6000 bottles).

"It was an exceptional six barrels of wine," says Morris of the limited edition.

"The wine business is growing steadily and we are making some progress there."
VIP PET FOODS

JOINT CEO's: TONY AND CHRISTINA QUINN
REVENUE '09: $300M+
FORECAST GROWTH: 10%
TOTAL STAFF: 600
ESTABLISHED: 1992
VIP Petfoods plans to consolidate its rapid local and international growth following the robust $75 million acquisition of Sydney-based exporter Bush's International.

The addition of Bush's operating facilities in Dubbo and Sydney has created new export opportunities in the dry food and tinned cat food markets for the Yatala-based company, which until the acquisition mainly specialised in chilled canine products.

"The last six months have been really exciting with lots of new things happening. VIP Petfoods has evolved in the industry and taken a giant step in the international pet food market," says CEO Tony Quinn.

"Currently 40 per cent of our operations are in export to Japan, with a further 20 per cent going virtually all over the world.

"Now the VIP Group can offer any type of pet food you can think of, we've opened up a whole new range of products and customers."

While VIP continues to flourish in the Asian export market, Quinn remains conscious of lower-quality Asian products 'creeping' into Australia.

"It's continuing to ease its way into the Australian market, particularly with fish-based cat food products," says Quinn.

"Nobody is kidding themselves but as manufacturers of fresh pet food it's not so much of a concern for us, but the pet food industry in general will be keeping an eye on it."

According to Quinn, the quick turnaround of Bush's from losing $24 million a year to now contributing greatly to VIP's 'conservative' revenue figure of $300 million comes down to industry knowledge and a passion for quality products.

"It wasn't magic, just common sense. The guys who were running it were bankers who weren't interested in the pet food market, but in making money," says Quinn.

"The first golden rule we instilled was that we had to improve the quality. When you have that you won't feel the recession, people will always continue to buy quality products."
OZKLEEN ASIA PACIFIC

CEO: TOM QUINN
REVENUE '09: NOT DISCLOSED
GROWTH 2010: 20-30%
STAFF: 20
ESTABLISHED: 1994
OZKLEEN'S export opportunities are continuing to flourish on the back of a new line of more than 20 antibacterial products.

Mould Power, Mop Power, Kitchen Power and Power Disinfectant were launched in 2009 to join 2008-launched exports Oven Power and Dry Cleaner's Secret and the company's marquee product Shower Power.

Speaking to Gold Coast Business News between back to back meetings in Asia,1992CEO Tom Quinn says the new antibacterial line is pushing the drive into the Asian export market.

"The opportunity in Asia has been presented to us because our products are environmentally friendly but they actually work," says Quinn.

"With pollution issues, Asia is becoming increasingly strict regarding its environmental practices and this is opening opportunities for OzKleen.

"In the past we resisted following the trend towards including antibacterial agents due to the harsh nature of such ingredients. Our new OzKleen Seed Technology (TM) has changed our stance on this because it is plant-based and harnesses nature's own ability to fight germs."

Following the consolidation of distribution channels in the UK over the last year, OzKleen's export operations in other parts of the globe also continue to prosper.

"Because of the increased mobility of people around the globe, particularly in countries where they've had first hand positive experience of our products (Asia, England, Ireland, France, New Zealand), people are now increasingly looking for our products in their home countries," says Quinn.

"It's symptomatic of the global economy in which we live and we (OzKleen) need to respond accordingly.

"Our purpose-built, high-tech manufacturing facility at Ormeau has given us the capacity to expand our production in line with exponential growth should it arise. This has been the key to our strategy to maintain excellent customer service and fully meet demand for our products."

CARLTON UNITED BREWERIES
GENERAL MANAGER: NOEL JAGO
REVENUE '09: $4.5 BILLION (FOSTERS GROUP LIMITED)
STAFF: 330
ESTABLISHED: 1988, AS PART OF POWERS BEER
WHILE the Yatala Brewery may be owned by Foster's Group Limited (FGL), it employs 330 staff, supplies 500 kegs of beer and 30,000 cartons of mixed spirits every week.

General manager Noel Jago, says the latest product innovations are focused on low-carb products, with Pure Blonde Naked capturing significant market share in the midstrength markets of Queensland, Northern Territory and Western Australia.

In February 2009 a decision was made to split Foster's Group into two specific divisions – The Wine Business (TWB) and Carlton and United Breweries (CUB) which focuses on beer, cider and spirits.

"Our business structure needs to support our outstanding brands and products, not get in the way of these strengths," says Jago.

"We accept this change as a driver of improvement and will manage it through strong leadership, innovative problem solving, and getting on with the job at hand."

Jago identifies spirits as a key production driver, after the relocation of all bottled spirit handling from New South Wales and Victoria to the existing Yatala spirits bottling plant.

"The Yatala spirits bottling plant now produces products in 11 different bottle types and currently manufactures spirits from 13 different types of spirit from seven different countries of origin, which is incredibly impressive from a standing start only three years ago," he says.
ZARRAFFA'S COFFEE
CEO: KENTON CAMPBELL
TURNOVER '09: $30.5M
GROWTH: 24%
STAFF: 16 (HEAD OFFICE)
ESTABLISHED: 1996
ZARRAFFA'S will hit its target of opening 50 stores by the end of 2010, each averaging annual turnover of $774,000.

Company founder and CEO Kenton Campbell is something of an enigma. Fiercely competitive, yet a proponent of corporate social responsibility, the 39-year-old is an entrepreneur resolute to become the No.1 coffee franchisor in Australia, while saving habitat and koalas along the way.

The inaugural Gold Coast Business News Young Entrepreneur of the Year recipient, will pen an autobiography this year titled Stick Your Neck Out - something you can't do when you fight in the martial art Machado, a Brazilian jujitsu of which he was crowned second in Australia last year.

"One thing I don't do is quit and I don't quit thinking about it. If I'm passionate about something, I will at least go for it. I don't mind getting second because by not losing I haven't learned," he says.

There are also plans for another two drive-through outlets on the Gold Coast to add to its Worongary and Toowoomba facilities. The Worongary store has become the No.1 outlet in the country and serves up to 400 cars each day.

"Consumers are not stupid, they are very savvy and we realise that a lot of Australians appreciate good coffee," says Campbell.

Zarraffa's will execute an aggressive expansion drive into Brisbane and north Queensland, following the runaway success of its Rockhampton store.

For the man behind the show, juggling acts of philanthropy is all in a day's work. His pledge with wildlife campaigner Bob Irwin to save Australia's endangered species is making plenty of noise in political circles.

As for the business, Campbell recognises that his success is testament to the quality of his franchisees, those at the front counter of the business who duplicate the model with pride.

"The franchisees have allowed me to fulfil my legacy, I would not be where I am without them," he says.
MARITIMO
CEO: BILL BARRY-COTTER
TURNOVER 09: $90M (DOWN FROM $130M IN '08)
STAFF: 300
ESTABLISHED: 2002
LUXURY boat manufacturer Maritimo has expanded its product offering to include more than 20 models for 2010. In 2008 there were just five.

The company will also pull back its broker-styled sales drive and put the brand back into the hands of family business dealers. It will also add two more sales offices in Queensland and NSW this year.

CEO and founder Bill Barry-Cotter says by broadening the range, it has created greater access to the brand.

"We have covered almost every section of the market with our new pod drive system boats that are ideal as weekender and coastal cruisers," he says.

"We have been selling a lot of stock around the world and there is now very little stock in dealer's hands. We have spent a lot of money on model development, but it's a good time to do it with the market down."

In 2008, the cheapest boat in Maritimo's range was $1.2 million. Buyers can now snap up a base model 42 footer for $800,000.

The top of the range 73 footer sells for $4.2 million, but Australian buyers are not biting just yet. This year two have been sold in the US and one in Singapore.

Maritimo forecasts 15-20 per cent growth in 2010, following a $40 million decrease in sales last year. Barry-Cotter says the industry's boom days are unlikely to ever return but will replicate conditions of the late 1990s.

"I doubt the marine industry will ever return to what it was, the boom is over," he says.

Attention this year will be focused on organic growth, following a failed bid to acquire his old company Riviera.

"I've had a few conversations with Riviera and would have loved to have got the business back, but we're not on the same page. This year we will just concentrate on our range, push on and increase our market share," he says.
GOLD COAST CITY MARINA
MANAGING DIRECTOR: JEFF LEIGH-SMITH
REVENUE '09: $45M
FORECAST GROWTH '09: 8-10%
STAFF: 35 FULL TIME (480 + CONTRACTORS AND CONSULTANTS)
ESTABLISHED: 2000
GOLD Coast City Marina will this month re-submit plans to State Government for a proposed $750 million superyacht facility on the Broadwater.

"It will be the most important injection for the marine and tourism industry on the Gold Coast," says Gold Coast City Marina managing director Jeff Leigh-Smith.

"Not only will it rejuvenate the marine industry, but it will open up the big spending superyacht tourism industry."

Developed by Gay Constructions in 2000, the cornerstone and heart of the largest marine precinct in the southern hemisphere, Gold Coast City Marina Shipyard is home to 64 specialist marine businesses.

While revenues have taken a 5 per cent hit over the last 12 months, the marina has still managed to lift 2500 boats out of the water for refits and repairs.

"There haven't been too many $5 million refits, but plenty at around $1 million and that has been spread across all contractors from electrical to fiberglass and more," says Leigh-Smith.

"Our business is based like a shopping centre where everyone benefits. (But) we have seen more people looking after their boats, rather than buy a new one."

The marina is the Australian and New Zealand distributor for Hampton Yachts and has sold four in the last six months equating to around $15 million.

"If you have the right product, people will buy it," says Leigh-Smith.

There are 30,000 registered boats on the Gold Coast with that number expected to double in the next 15 years.
MUSTANG MARINE
CEO: CHRIS HEATON
TURNOVER '09: $25M
GROWTH '10: 30%
STAFF: 125
ESTABLISHED: 1974
SINCE it was thrown a financial life raft by South Africa's Standard Bank in 2008, Mustang Marine is powering under the stewardship of CEO Chris Heaton.

The company acquired the moulds of Warren Yachts 77' and 87' for an undisclosed sum last month. Mustang builds 12 models from 28' to 56' and the two new moulds are expected to advance the company's push into the top end of the market.

It builds boats from $155,000 for the 2850 sports cruiser up to $1.35 million. The 550 Sports Euro will be Mustang's first 50-plus-foot luxury craft and is built to compete with Riviera and Maritimo.

Heaton expects the company to achieve 30 per cent growth this year.

"We have built the staff up over the last two years to 125 from 35 in 2008," he says.

"The re-emergence of the brand has been exciting and we have had quite an aggressive R&D role."

Throughout its history Mustang has invested significantly in research and development. Its in-house R&D team has re-engineering existing product and designed new models that will see the release of 15 new models over the next three years.

Mustang will also increase its export presence in Asia with deals expected in Taiwan and South Korea, bolstering its Asian exports to existing channels in Singapore, Hong Kong, Thailand and China. It is also looking for opportunities in Europe.

"We are looking to beef it up in those locations and also in some less traditional export markets in Europe," says Heaton.

From humble beginnings in 1974, Mustang has grown to become an industry leader and innovator in the often turbulent marine industry.
TELWATER
ESTABLISHED: 1987
STAFF: 200
TELWATER is Australia's largest manufacturer of aluminium boat and trailer packages, producing more than 10,000 boats a year under key brands Quintrex, Stacer and Savage.

It exports Australian-made products to more than 20 countries and has been proactive in international markets for two decades.

The company has 195 dealerships Australia and world wide with Sweden, Seychelles and Greece the latest to sign the brand.
TIMESHARE
THE GOLD Coast timeshare industry is on the verge of outgrowing itself if the amount of timeshare resort accommodation isn't urgently increased.

President of global timeshare leader Group RCI, Geoff Ballotti, told Gold Coast Business News that the Gold Coast is still too far away for US timeshare owners.

According to the local industry experts however, with a 94-96 per cent occupancy rate, they'd be hard pressed to find accommodation here anyway.

With the findings of the first study since 2008 into timeshare's local economic contribution currently being finalised, Australian Timeshare and Holiday Ownership Council (ATHOC) general manager Laura Younger, expects to see the figures reflect the demand for timeshare properties.

"We're expecting to see growth from the previous study ($120 million into the Gold Coast economy) no doubt," says Younger.

"Timeshare is mainly based in regional locations and has a major impact on these economies. It produces a lot of employment and the good thing is that timeshare sits static in the industry and so do the jobs."

Highlighting timeshare's resilience in tough economic times is the strategy many US resorts used to weather the storm. By dividing their occupancy between timeshare and traditional hotel rooms, the timeshare rooms were able to cover for the slump in the tourism industry.

Younger says while this strategy may not be viable for the Gold Coast tourism industry, more timeshare resorts are needed to keep up with the demand.

"Timeshare owners are having trouble getting accommodation as properties are fully booked, there are only so many resorts here; only so many rooms," she says.

"Numbers are also very high on the sales deck and this indicates to me that things are very much moving forward."

The industry continues to battle escalating rates and body corporate fees.
RCI
MANAGING DIRECTOR (PACIFIC REGION): CHARISSE COX
REVENUE '09: $23M
FORECAST GROWTH: 7%
STAFF: 103
MEMBERS: 70,000
ESTABLISHED: 1974
RCI is diversifying its operations in order to maintain its leading position in the rapidly modernising timeshare industry.

As the world's largest holiday exchange company, RCI has recognised the need to provide a broader range of services to continue to bolster memberships and maintain yearly growth.

Pacific region managing director Charisse Cox, says the group will now allow members to exchange timeshare points in the tourism, motoring and even property rental sectors.

"The big area we are looking at in regards to our growth, is trying to offer more options for our customers," says Cox.

"We want people to not only be able to organise their timeshare, but book an entire holiday with us."

After comments from RCI Group global president Geoff Ballotti last year highlighted the demand for more timeshare resorts on the Gold Coast, Cox says the Pacific region will invest in weeks of rental inventory in order to meet the increase demand from its members.

"One of our strategies for growth this year is to acquire an inventory that we can use in our exchange pools," she says.

"It all ties down to the fact that the Gold Coast does not have enough timeshare properties to satisfy the demand."

Included is RCI's heavy investment in the fractional market, which Cox says at its basic level is in between timeshare and full property ownership.

"Fractional ownership is a multi-billion industry internationally, and we believe will be a key growth market for this region in the years to come," says Cox

"It works for the consumer as fractional's lower the price point so that buyers can purchase a property of much higher quality than what they could otherwise afford, or they are being more practical and only buying what they have time to use.

"It also works for the developer as fractionals broaden and diversify the market by creating lower price points and usually result in higher profitability when properly conceived and executed."

Despite seeing some 'challenging' opposition emerge in the market, such as Classic Group's Dial N Exchange, Cox says RCI substantially exceeded its revenue budget in FY09 and its market share is not under threat.

"They've (Classic) shown good growth but our product is different," says Cox.

"Our focus is really on service and as 20 per cent of our members want to travel internationally, RCI provides more than 4000 resorts worldwide."

CLASSIC GROUP
CEO: RAMY FILO
TURNOVER '09: $40M (CLASSIC HOLIDAYS ONLY)
STAFF: 500+
OWNERS: APPROX 35,000
ESTABLISHED: 1978
CLASSIC Group incorporates timeshare ownership company Classic Holidays and timeshare management/holiday exchange arm Dial An Exchange (formed 1995).

Classic Holidays created $40 million in revenue last financial year on the back of nine timeshare properties on the Gold Coast including Surfers Royale Resort, Tiki Village and long-standing Coolangatta resorts Beach House Seaside and Beachcomber International.

The real bolter for the company however is Dial An Exchange, a direct competitor to Group RCI that has expanded from three to eight international offices in under five years.

Classic Group CEO and ATHOC president Ramy Filo is tight-lipped on the turnover of Dial An Exchange; though with 400,000 annual transaction across eight countries, the Gold Coast company is the largest fully privately owned timeshare company in the world and the third largest outright.

Filo says Dial An Exchange has used a unique pay-per-transaction model to now consist of approximately 70,000 Australian timeshare owners and locally be on par with RCI.

"From all indicators we are equal to RCI in Australia. We're the enemy of the big guys because they're locked into their model – they might like to do something locally but can't," says Filo.

With no allegiance to any particular resort company, Filo claims Dial An Exchange offers more options and less cost than the bigger players.

"The traditional exchange model is that you buy with a particular club and if you want to exchange with a different resort (not affiliated with your club) you have to do so through a different exchange company," says Filo.

"Dial An Exchange has a direct consumer model with free membership and you only pay when Dial delivers an exchange for you."

Filo says the best analogy between the varying models is to compare Virgin Blue and Qantas.

"Qantas has the clubs, meals and full service that all comes with a price; whereas with Virgin, if you want a coffee you just pay for it," he says.

Filo believes Classic Group can ensure further growth by continuing to develop the current model however he has not ruled out a public listing on the ASX.

"It's in the plans of every private company to perhaps one day list. Dial is at the point now where it's looking at all options to grow to the next level," he says.
WYNDHAM VACATION RESORTS ASIA PACIFIC
MANAGING DIRECTOR: BARRY ROBINSON
TURNOVER '09: $70.2M
STAFF: 1300
OWNERS: 43,700
ESTABLISHED: 1999

WITH more than 43,700 timeshare members and 1300 staff worldwide operating in both timeshare apartment sales and resort management, Wyndham Vacation Resorts Asia Pacific is the regions' leading timeshare company.

Last year the company recorded lower turnover but a 30 per cent increase in net profit and is expecting further positive growth this financial year as its operating model continues its redevelopment.

Managing director Barry Robinson says the timeshare industry took a serious hit but Wyndham remained relatively unscathed.

"Resilience is the word, not recession-proof. The industry in total suffered from the GFC but that wasn't so much to do with the model but the funding needed to match revenue targets," says Robinson.

"From our sales target perspective our velocity and sales growth on average were well above any previous years.

"In resort management timeshare is particularly more consistent (than traditional tourism) and we've had good results out of 2009.

With Wyndham's Kirra Beach and Crown Towers resorts running an annual 98 per cent occupancy rate, Robinson says the Gold Coast is 'definitely a hot destination' for timeshare owners.

"There is a strong presence of national timeshare visitors on the Gold Coast. Sydney and Cairns probably get more international owners but the Gold Coast would be a close third," he says.

"There is also generally more disposable income with vacation ownership travellers than average tourists; when timeshare is maintaining its high occupancy rate there are people still spending money at the milk bar and pumping huge amounts of money into local economy."

ACCOR VACATION CLUB
CEO: CRAIG WOOD
TURNOVER '09: UNDISCLOSED
GROWTH '10: UNDISCLOSED
STAFF: 150,000 (INTERNATIONALLY)
MEMBERS: 28,000
ESTABLISHED: 2000
ACCOR Vacation Club has positioned itself well for further growth on the back of a partnership announcement with Flight Centre and initial 2010 sales exceeding budget expectations.

Accor CEO Craig Wood says the club's membership centres are consistently producing impressive figures month by month and are forecasted to continue these results throughout the year.

"We will progress future growth opportunities through synergies with our parent company Accor Hospitality, with strategic partners and by developing new alliances," says Wood.

"Just recently we announced one such alliance with Flight Centre, providing our members the best possible holidaying experiences and value through Accor Vacation Club Travel by Flight Centre."

The club's recent acquisitions to its portfolio of 21 properties are Freshwater Point Broadbeach, Heritage Park Bowral, Coral Coast Palm Cove, Nusa Dua Bali and Lake Wanaka, New Zealand.

Wood says the Freshwater Point destination continues to be one of the most popular among Accor members and overall club occupancies remain at more than 92 per cent.

"With the economic downturn the club has seen the opportunity to expand our inventory holdings on the Gold Coast, receiving very positive feedback from our members on both the location and high quality standards of our Freshwater Point destination," he says.

"To complement these beautifully finished apartments, Pinnacle Valley Resort has recently undergone major refurbishments, restoring this serene property to the very high level of guest comfort members deserve and expect.

"Satisfaction levels of our member base are at an all time high and we expect to see this grow in the years to come."

ENTERTAINMENT
CONRAD JUPITERS

MANAGING DIRECTOR: STUART WING
ESTABLISHED: 1985
REVENUE '09: UNDISCLOSED
FORECAST GROWTH: UNDISCLOSED
STAFF: 2100

WITH 2100 staff on the books, Conrad Jupiters is the Gold Coast's largest private employer and second outright behind Gold Coast City Council.

The gaming and hospitality powerhouse is a subsidy of listed Melbourne giant Tabcorp, though managing director Stuart Wing says Jupiters' contribution to the local economy should not be undervalued.

Conrad Jupiters wages and salaries alone tops $100 million each year.

"Billabong for example may have more employees spread across the world, but as for actually cutting cheques in this market place, we're it," says Wing.

"Something that is more often overlooked is the amount of money that we inject into the local economy in goods and services; which is around $50 million a year."

Jupiters Casino recently undertook $70 million worth of renovations on its hotel rooms, bars and entertainment facilities and will continue to invest heavily in its assets as a major growth strategy.

In line with his 'grand vision' for the venue, Wing has also redeveloped the casino's strategy on entertainment and hopes to make a major announcement in coming month regarding a high profile European act.

"We are in the mid-stages of talks with a multi-million dollar product that we hope will be the permanent act for around 12-14 months – the likes of which has never been seen before on the Gold Coast," says Wing.

The venue is also expecting to benefit from the imminent resurgence in 'business tourism' which Wing says is a 'significant' contributor to the company's revenue.

"Outside of the GCEC we are the largest provider of banqueting and conferencing on the Gold Coast," he says.

"Looking forward we are seeing a small increase in the business conferencing sector and are well positioned to take advantage of any upturn that may occur there.

"Overall, we've been in a fortunate position in that despite the conditions we've increased our market share across all our business segments and are similarly well positioned to improve on this as the economy moves forward."

TWIN TOWNS
GENERAL MANAGER: ROB SMITH
TURNOVER '09: $70.2M
FORECAST GROWTH '10: 1% DROP
STAFF: 430
ESTABLISHED: 1956
TWIN Towns will look to strengthen its market position as a leader in the hospitality and entertainment industry but is forecasting a slight drop in growth as heavy government regulation continues to affect patronage.

General manager Rob Smith, says the market sentiment is not allowing him to breathe any easier despite recording a positive result last year.

The major challenges for the region's largest privately owned club still lie within the effects of newly introduced regulations on the hospitality sector.

"The difficulties are associated with the changes to smoking regulations which are still affecting the industry and the overall negative view on gambling," says Smith.

"We will strengthen our market position and reinforce the fact that we are still here, even if the government doesn't want us to be.

"We're also currently restructuring our Club Banora operation to strengthen it and allow us to move forward to the redevelopment of Twin Towns."

Smith says the slight backwards growth is forecast as consumer confidence is depleted and not likely to recover much in a federal election year.

"Our industry is all about how people view the world and generally they seem to close the purse during elections," says Smith.

"We do however have world class acts coming to the area that certainly would not have come here if Twin Towns didn't exist."

Although not expecting 'any great pace', Smith is a supporter of a recently released 25-year draft plan by the NSW Government to redevelop the Tweed Heads central into a Coolangatta-style CBD.

Although some approved developments have been stalled by economic conditions, Smith says Twin Towns could eventually benefit from the tourism associated with the proposal.

"There is not too much doubt that it will go ahead eventually and some areas are quite viable," he says.

"It's a natural progression for the region and certainly visionary in the plan to bring more people to the area."
SOUTHPORT SHARKS
CEO: DEAN BOWTELL
TURNOVER '09: APPROX $30M
FORECAST GROWTH: MODERATE
STAFF: 230
ESTABLISHED: 1961
SOUTHPORT Sharks expects heavy investment in refurbishments to result in a 45 per cent increase in members over the next three-to-five years.

Already boasting 45,000 members, the club's forecasted growth to 65,000 may be considered conservative when factoring in the recent acquisition of Southport's Beach House Health and Fitness Centre and the launch of patron partner the Gold Coast Football Club (GCFC) into the AFL next year.

The Beach House Health and Fitness Centre was acquired late last year and having already been rebranded as the Southport Sharks Fitness Centre will unveil its $1 million refurbishment later this month.

Southport Sharks CEO Dean Bowtell says the upgraded fitness centre is just one way the club is improving the service to its members and diversifying its income stream.

"Geographically we are in a great position with the Gold Coast University Hospital and TransLink line nearby. It gives us the opportunity to maximise revenue from other areas including the fitness centre," says Bowtell.

"The million dollar refit will be finalised this month and includes all new equipment and upgraded health facilities and services. From a commercial perspective the relationship with GCFC is also a very important one to us."

With the ongoing multimillion-dollar refurbishment of the Southport Sharks interior and dining precincts also being finalised over the next two-three months, Bowtell is cautiously optimistic.

"Confidence is improving though public sentiment is still very cautious," says Bowtell.

"People are starting to come out to our facilities and are willing to spend a bit of money but the market is still volatile and people are aware of that.

"The Gold Coast suffered the most as when the tourism industry took a hit it filters right through to all other areas. We had a reasonable year though and achieved growth through creating cost efficiencies and we expect this to continue over the next 12 months."
DREAMWORLD
CEO: NOEL DEMPSEY
REVENUE '09: $54.3M
STAFF: 1000 (SEASONAL)
ESTABLISHED: 1981
DWINDLING visitation and aggressive discounting by its rival Warner Village Themeparks, has propelled Dreamworld to launch a new water thrill ride and family attraction to coincide with the Easter holidays to spike numbers.

The theme park's listed owner Ardent Leisure (Macquarie Leisure Trust) reported theme park revenues for January 2010 of $12.7 milion - a decrease of 9.6 per cent on January '09.

Theme parks recorded a 4.7 per cent decline in yearly revenues for the group, while earnings for the half were $21.5 million, a 5 per cent decline on the prior year.

Ardent Leisure Group CEO Greg Shaw, says a number of factors contributed to the losses.

"Lower interstate patronage reflected more cautious spending by domestic visitors to the Gold Coast and aggressive competitor discounting. Global economic conditions also saw a decline in international visitations from traditional growth markets of China and the broader Asian region," he says.

The group secured a number of bolt on businesses including the Q1 deck for $13.3 million last year.

Ardent will look to career a portion of the 1.9 million visitors a year from its parks Dreamworld and WhiteWater World through the QDeck turnstiles as domestic tourism numbers increase this year..

GOLD COAST CONVENTION & EXHIBITION CENTRE

GENERAL MANAGER: ADRIENNE READINGS

TURNOVER '09: UNDISCLOSED

STAFF: 60 FULL TIME + 240 CASUAL

ESTABLISHED: 2004

THE Gold Coast Convention and Exhibition Centre (GCEC) is expected to reap the benefits of a quick recovering local business tourism market.

The consensus among conference and event planners on the Gold Coast is that as many companies had to cancel their Gold Coast events last year, 2010 will see the city return to top form.

GCEC general manager Adrienne Readings, concedes 'there will still be some challenges lying ahead' but says the venue will continue its push for national business conventions while the international corporate tourism market recovers at a slower rate.

"What is really hurting the industry is the international market and we are continuing to focus our energy into attracting the large national conventions," she says.

Readings also attributes the centre's maintained growth to the economic resilience shown by the Gold Coast as a tourist destination.

"The great result from 2009 greatly comes down to how the Gold Coast is seen as a good value destination," says Readings.

"Some locations may be considered more opulent from a corporate perspective however the Gold Coast is seen as a very good alternative."

Despite being completed during the worst of the downturn, the centre's $40 million upgrade was a key factor in the continued support from the market, and Readings expects the bolstered resources continue attracting key conferences.

"We have absolutely been able to utilise the new facilities over the last year; certainly a lot of our success has been due to the expansion which has been very attractive in drawing delegates," says Readings.

V8 SUPERCARS AUSTRALIA (AVESCO)

CHAIRMAN: TONY COCHRANE
GROWTH: 11.2 PER CENT
STAFF: 54
ESTABLISHED: 1996
AVESCO boss Tony Cochrane predicts 'unstoppable growth' for Australia's premier motor racing category after an 11.2 per cent net profit increase in 2009.

The organisation will splash a record $11 million on marketing this year after securing pop-punk idol Pink as the face of V8s in Australia – a $5 million increase from 2009.

"We have the hottest female artist in the world on board and it has been a significant spend, but it's a great investment," says Cochrane.

"Pink gives us access to a much younger, global demographic and we have experienced a dramatic increase in traffic to our site. It's a great investment."

The globalisation of the V8 Supercar brand will see races telecast in North America and throughout Asia following a new slate of TV deals, while another Australian event will be added in 2011/12 following strong proposals from three prospective cities.

"We see no stopping to the growth, we are in a very exciting phase this year. We are now in four countries and have 15 events," says Cochrane.

"There has been three serious offers for another Australian event to be added in 2011 or 2012 and we will be closer to making a decision on that in June. They understand what a tremendous economic injection the V8s are."

Cochrane says AVESCO throttles $100 million annually into the South East Queensland economy. Turnover (all entities) in 2008 was $25 million.

This year the streets of Surfers Paradise will rumble in a new era of motor racing when the V8 Supercars SuperCarnivale roars to life in place of the calamitous SuperGP event.

Cochrane's team will spearhead the event after it was appointed by the State Government for a four-year-deal in the wake of the IMG debacle over the A1GP no-show of 2009.

"Somebody had to take control after the complete debacle of last year," he says.

"We have seen enormous growth, our events team is world class and we are delighted to take up the challenge and work with State Government and the Gold Coast City Council on SuperCarnivale.

"We put forward our case and sought to rectify some of the misconceptions that have been left for too long with the existing event on the Gold Coast."

The State Government will invest $11.6 million a year into events on the Gold Coast, with $6.5 million going towards the SuperCarnivale.

The event will be conducted over three days from Friday to Sunday, including an international driver race on Friday and a 600km endurance race run in two 300km phases over Saturday and Sunday.

AVESCO will increase staff to 60 this year, including the appointment of UK motor racing supremo Martin Whitaker to be appointed CEO in April.

"We are debt free and have great financial scope," says Cochrane.