OFFSHORING
Written on the 19 March 2014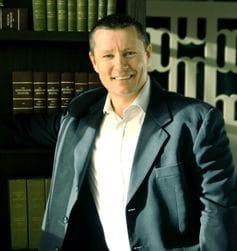 FIRMS with more than 20 staff could be utilising talented offshore workers that deliver immediate benefits to the bottom line.
Six years ago Hynes Legal managing partner Robert Hynes founded Diversify Intelligent Staffing Solutions, providing offshore workplace solutions in the Philippines.
Hynes talks to Brisbane Legal about the risks and benefits of sending certain tasks offshore.
How did Diversify ISS come about?
The concept behind Diversify was born about six years ago.
One day I met the Australian managing partner of an international law firm at a conference. Over lunch we chatted about their business and I discovered that they had approximately 500 staff working for them in Manila, The Philippines.
This centralised shared services office was apparently saving them about $27 million per year. At around the same time I had a client who had set up a back-of-house support operation for his business in India.
He was trying to convince me to do the same. As a consequence I started to look into the concepts of offshoring and outsourcing and the destinations which provided these offerings.
Ultimately, for a range of reasons, we settled upon The Philippines as the preferred destination and established a pilot program to see if we could make 'offshoring' work for our legal practice.
After quite a bit of trial and error and a lot of learning we got the business operating to a point where we were happy with the service it was providing our legal practice. We then moved on to also offer the same services to other businesses.
How can offshoring benefit law firms?
The two main benefits are adding resources and saving costs. These benefits both flow from the relatively low labour and related costs. Typically salaries in the Philippines are about one-sixth of what they are here and add to that the additional savings from lower rents and lower support staff costs.
When you engage someone like Diversify you are looking at a total saving of about 75 per cent on the cost of employing someone locally. What this has meant is that most of our clients have added resources that they simply couldn't afford in Australia.
A good example for our firm is that we have a journalist, a graphic designer and a search engine optimisation specialist on staff. We couldn't afford to have any of these staff in Australia.
Many clients are initially concerned that the quality of the staff won't be as good as in Australia, but the reality is that if the right staff are recruited and then they are managed correctly, often the quality of the work is just as good as that available locally.
The service which Diversify provides includes development of the position description, recruitment of the staff (including English language, workplace and psychometric testing if required), provision of A-class office facilities with full power and internet, redundancy, HR support (including setting of staff KPI's, performance management and staff engagement programs), IT support (including the initial set up, data security plan and ongoing support and bandwidth monitoring) and staff training (for both the Filipino staff and the Australian managers). Essentially Diversify does everything necessary to help ensure that the process works.
What kind of services can be sent offshore?
Pretty much all back-of-house functions. The more obvious ones for law firms include WP, copy writing, SEO, SEM, graphic design, website maintenance and development, IT help desk, precedent coding, data entry/mining, finance support, HR process support and personal assistants.
Also because the American law firms have been active in the Philippines for nearly 20 years it is often possible to find staff members who not only have the requisite qualifications but also have experience in applying their knowledge in a legal context.
Why the Philippines in particular?
Offshoring destinations include India, South Africa, Malaysia and the Philippines. We chose the Philippines mainly because of the significant influence that America has had on the country.
The Philippines was an American colony for 50 years and as such they have a well-developed education system with high quality universities. They are also very westernised, have 94 per cent English literacy and are predominantly Christian.
Most importantly because American businesses have already been offshoring to the Philippines for over 20 years there is a pool of more than one million workers who already have experience providing business support services to foreign companies.
In addition the Philippines is in a similar time zone to Australia and our Filipino staff have the same start and finish times as their Australian counterparts.
What are the risks and how are they mitigated?
Whilst businesses often think that confidentiality and data security are the big issues, in our experience these issues are easily managed with a combination of practical and legal measures.
On the practical front we have biometric security scanners for both entry and exit from our facility, mobile phones are not generally allowed in the work areas, there are internet cameras throughout all work areas with our clients having access to the cameras in their staff areas and there is supervised access to print facilities.
On the legal front, each staff member signs a deed of confidentiality and assignment of IP in favour of the business they are working for and most of our clients choose to keep their data in Australia and only provide limited access to it for the offshore staff.
The bigger issue is how to handle the change management issues in Australia to ensure that the local staff are not unsettled by the strategy. By starting with offshore staff who free up existing bottle-necks and add resource this can help with local staff buy in.
Equally important is the firms' communication strategy with their staff about their offshoring plans and what it will mean for both the staff and the business more broadly. Again this is something we have had a reasonable amount of experience with and our service includes assisting our clients through this process.
How will firms know if offshoring could benefit them?
Almost all firms of 20 staff or more would benefit from offshoring in some form. Offshoring is an alternative to legal process outsourcing (LPO). LPO is where a firm engages a third party to provide certain services to them under a service level agreement.
Usually the firm has no transparency or control over the staff doing the work which can lead to both quality issues and an inability to resolve those issues in a timely way. With offshoring, on the other hand, the foreign staff act as an extension of the firms' local workforce.
With most firms now being set up to allow staff to work from home it is this same platform that makes it possible also for them to have staff offshore.