NEW RESEARCH SHOWS CEO'S WIN BACK TRUST
Written on the 2 March 2011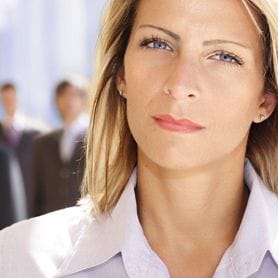 A REPORT by the world's largest independent public relations firm has shown a spike in trust for business leaders with chief executives leading the credibility charge.

The Edelman Trust Barometer has found that trust in both government and business has reached heights similar to pre-GFC.

The credibility of CEOs jumped considerably and they now rank among the most credible spokespeople in Australia, a striking rise from two years ago when they were in the bottom of the rankings. About half of opinion influencers now say CEOs are credible spokespeople, a 30 percentage point increase than in 2009.

CEO of Edelman Australia Michelle Hutton, says the change in perceptions is relative to stronger business sentiment and improved confidence in the economy in general.

"The return of CEOs to the top tier of trusted spokespeople of a company coincides with the continuing health of the Australian economy and general mood of confidence," says Hutton.

"However, despite a steadily growing trust in business (43% in 2009; 47% in 2010; 54% in 2011), 73 per cent of Australian opinion influencers support government regulation of corporate activity to ensure business is behaving ethically and responsibly."

Chief executive of the CEO Institute of Queensland Evan Davies, says the results reflect the leadership qualities possessed by business leaders.

"This research covers the strong leadership traits of our CEOs," he says.

"Most are honest, forward looking and intelligent. They have inspiring qualities that stand out, but consistency is the key; to be able to lead despite the circumstances. They build credibility and they build community and democracy. By democracy I mean, they listen to what people are saying."

Davies says CEOs are also the 'public faces' of their companies who also put trust into other people and are responsible to shareholders – their 'bosses'.

"It's also about achieving balance, getting the moxy right; it's about knowing when to go and when to hold back," he says.

Hutton concurs that communication is a must have – not just by the CEO, but how the company is perceived in the market.

"Trust in business may have increased in Australia and globally, but it is directly influenced by what a company does and how it communicates," she says.

"Ensuring ethical behaviour is vital for our companies as transparency and honesty topped the list of corporate reputation attributes that Australians value. Price also matters. Australians are looking for companies to price brands fairly and competitively, an important attribute for reputation in 2011, up 17 percentage points since 2010."
Politician turnaround

While governments in Australia faced major criticism last year, the Edelman's trust barometer found more than half (52 per cent) of Australia's opinion influencers trust government to do what is right. This represents an increase of 11 percentage points since 2010, bringing trust in government back to 2009 benchmark levels.

"Despite major political upheavals around the country with last year's Federal and State elections, we saw renewed confidence in government as an institution. Supported by economic strength, low unemployment and a strong Australian dollar, government has now seen a restoration of trust to that held before the GFC," says Hutton.

New Search for Authority and Expertise

The trust barometer also found a flight to qualified spokespeople, with academics and technical experts seen as most credible. By contrast, a 'person like me' has dropped by 10 percentage points since 2009.

"CEOs are now seen as credible spokespeople who are expected to be transparent about the company's situation. However, engaging credible experts from either within the company or from third parties such as academics, analysts, NGOs or government officials, strengthens credibility," says Hutton.

Technology industry most trusted

Trust in most industries is up globally, including in Australia. Technology remains in the No 1. spot for the third straight year. In 2011, a few industries surged ahead in trust including Automotive (16 percentage point gain since 2009), Pharmaceuticals (12 percentage point gain since 2009) and Food & Beverage (12 percentage point gain since 2009).

Financial services and telcos on the nose

Australians distrust financial services, banks and media the most, according to the survey. Telcos, which rank as the third most trusted industry globally (68 per cent), is not as well regarded in Australia, landing at number 12 of 16 industries on the ranking at 38 per cent.

About the survey

The survey was produced by research firm StrategyOne and consisted of 30-minute telephone interviews conducted from October 11 – November 28, 2010, with the exception of France and Germany, fielded January 3-13, 2011.

Click here to tell us who you think is the most trusted CEO on the Gold Coast. Also be sure to fill out our CEO trust poll on the home page.

For interviews with the Gold Coast's leading CEOs, don't miss Gold Coast Business News March edition, where we detail the city's top companies.