HOME LOANS BRING HOPE FOR BUILDERS
Written on the 17 April 2013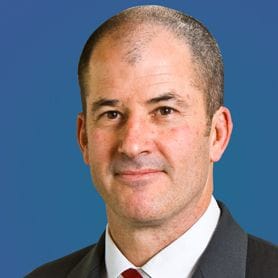 POSITIVE signs are emerging suggesting the Queensland building industry is enjoying an improved start to the year.

The number of finance commitments for owner-occupied dwellings in Queensland rose by 4 per cent during January to reach a seasonally-adjusted figure of 8,651 in February, says the latest Australian Bureau of Statistics (ABS) Housing Finance report.

This is up by 1.3% on February 2012 and Master Builders director of housing policy, Paul Bidwell (pictured), sees this as a very positive start to the year.

"We hope to see these figures translate to increased building activity in the coming months," he says.

"While the latter part of 2012 was very up and down (with rises in August, September and October, and falls in November and December), we are hopeful that these early figures mark the start of a run of increases in 2013."

The total number of seasonally adjusted loans to owner occupiers for the construction and purchase of new homes increased by 14.9 per cent in Queensland in February, but the Number of Owner Occupied Dwellings Financed fell 0.5 per cent.

Nationally, finance commitments for owner-occupied housing went up by 2%, of which 11% was for construction/purchase of new dwellings. Of this, 14.4% were first home buyers.

Housing Industry Association of Australia (HIA) chief economist Dr Harley Dale says the results are a mixed bag, but show the industry is moving in the right direction.

"We are almost back to the lending levels of October last year, which were then lost when a tentative recovery failed to be sustained."
"We're still not firmly on the path back to the healthy levels of new home lending which would be consistent with the strong residential construction recovery the economy and population requires," says Dr Dale.

The aggregate number of loans for the construction and purchase of new homes for owner occupiers increased by 1.2 per cent nationally in February, while loans for established homes, net of refinancing, was up 2 per cent.

Finance for established dwellings for investors has risen consistently and the value of loans increased by 3.3 per cent in the time period, while investor lending into news dwellings felling 3.2 per cent in the February quarter, but remained on a path of improvement since mid-2012.