GOLD COAST'S TOP PUBLIC COMPANIES LIST 2010
8 April 2010,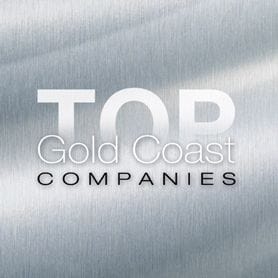 1) BILLABONG (BBG)
CEO: DEREK O'NEILL
MARKET CAP: $2.6B
REVENUE '09: $1.67B
STAFF: 500
ESTABLISHED: 1973
BILLABONG International watched on as global currencies eroded international sales over the last 12 months, but with a strong balance sheet and a market cap of around $2.6 billion, the Gold Coast's No.1 company continues to spur confidence in shareholders.

During 2009 Billabong continued its acquisition strategy, diversifying its earnings. It also raised $290 million from institutional and retail shareholders in an oversubscribed accelerated non-renounceable pro rata entitlement offer.

Billabong reaffirmed its full year guidance of 5 per cent NPAT growth or 10 per cent currency growth over the next 12 months as asset appreciation is realised. It recorded a 15 per cent decrease in net profit to $69.7 million in the first half — down from $82.4 million on the corresponding period.

US consumer caution and fluctuating currencies have led to revenue falls of $87.4 million to $723.6 million. The US equates to 50 per cent of company revenue.

Billabong CEO Derek O'Neill, says that despite a difficult global retail landscape, the Gold Coast's No.1 company was still able to perform in line with guidance.

"We operate around the world and running out and buying a T-shirt when you're worried about your job is not a strong priority," says O'Neill.

"We could not have had a worse year in currency, I have been CEO for seven years now and I have watched currency erode overseas sales. The Aussie dollar will remain buoyant and from the profit translation side, obviously the rising dollar makes it look worse than the year before. Opportunity becomes relevant by June 2010/11 with the benefit of buying with a stronger Australian dollar."

Billabong experienced some growth in European territories, including Germany (double digit growth) and central European countries, while Australia had sales growth of around 4 per cent compared to the corresponding period.

But In Spain the company recorded a double digit decrease in sales.

"In North America there were some signs of improvement in the company's own retail operations, but business remained relatively challenging at the wholesale account level," says O'Neill.

"We have been in a brand-building phase, for a consumer discretionary brand we are doing pretty good. It will be quite a while before spending comes back, it won't be like 2006-07.

"What's interesting to us is that we are not leveraged to one country or one brand."

The company will look to consolidate for the remainder of 2010 and grow the brand organically.

"We will be opportunistic as things arise, but don't plan any acquisitions in the short-term," says O'Neill.

2) CUDECO (CDU)
CHAIRMAN: WAYNE MCRAE
MARKET CAP: $526M
REVENUE '09: $1.67M
STAFF: APPROX 50
ESTABLISHED: 1960
COPPER explorer Cudeco has climbed from No.8 on last year's list to cement the No.2 position ahead of 'brandchisor' Retail Food Group.

The company has a substantial market cap of around $520 million, no doubt reflecting high market expectations in relation to potential future resource announcements and developing shortages of copper supply globally.

Cudeco experienced spectacular share price increase in 2009, rising from $1.90 to $5.12. It is now hovering around $3.75.

Long term Cudeco shareholders have become accustomed to substantial share price volatility over the last five years and will be eagerly awaiting the company's maiden resource announcement in Rocklands near Cloncurry in northwest Queensland.

The Top 300 ASX-listed company is also looking at a potential listing on the HKEx as it moves to 'value add' in China. CuDeco will supply up to 50 per cent of the company's copper, to produce small gauge products including copper tubes and wiring.

"In our business, China is trying to control the world's markets for metals, but you can't get copper over there. This manufacturing plant will value add for CuDeco in the region," CuDeco chairman Wayne McRae told Gold Coast Business News recently.

"The Rocklands Group copper project is one of the largest single exploration programs in Australia and is in the top three exploration programs ever in Australia for the past decades to have completed such a large drilling and exploration program in such a short period."

In a letter to shareholders last month, the elusive McRae said interest in Rocklands had been expressed at 'many levels' from potential end users to commodity based investment groups. The site was recently visited by Korean geologists.

CuDeco is waiting on a mining lease from the Queensland Government.

3) RETAIL FOOD GROUP
SOUTHPORT-based master franchisor Retail Food Group is forecasting 10-15 per cent growth for the FY10 following its fourth straight record interim profit.

The owner of Donut King, Brumby's Bakeries and Michel's Patisserie, reported net earnings of $12.5 million – up 18.3 per cent.

Despite a decrease in revenue from $69.7 million to $61.3 million, CEO Tony Alford says it has been 'completely offset' by increased licence and franchise service fee revenues, allied with a 16 per cent reduction in operating expenses.

"Decreased revenues attributable to the strategic disposition of the company's central manufacturing facility in January 2009 and the Michel's Patisserie royalty transition, of which over 160 outlets are now taking part, have been completely offset," he says.

"RFG is confident of liberating further efficiencies from its business model supported by innovative new product development and enhanced supply side relationships. By way of example, Donut King has witnessed an 8.9 per cent growth in coffee sales following introduction of the Royal Bean coffee blend."

The company also completed the acquisition of Brumby's Bakeries master licence territories of New Zealand, Western Australia, North Queensland and Northern Territory and DCM Coffee & Donuts.

Alford says the business performed strongly given the challenging retail environment, including subdued shopping centre foot traffic flows and flagging economic stimulus.

"Organic outlet growth remains tempered by depressed shopping centre development leading to reduced site opportunities together with a tightening of the franchisee candidate market and bank lending practices," he says.

"That said, the company achieved its forecast organic outlet growth target for the period of 20 outlets and remains focused on supplementing its total outlet population by the pursuit of non-traditional sites and acquisitive conversion opportunities such as the DCM Donuts, Coffee & Muffins system recently purchased and now in the process of being assimilated into the Donut King network."

RFG announced a fully franked interim dividend of 5.25 cents per share, to be paid on April 8.

4) Village Roadshow
CHAIRMAN: JOHN KIRBY
MARKET CAP: $228m
REVENUE '09: $1.38B
STAFF: 4000 (Seasonal)
ESTABLISHED: 1954
VILLAGE Roadshow Limited (VRL) has acquired an undisclosed minority interest in US-based media company RGM Group, as part of a joint venture with Hong Kong's Golden Harvest Group.

The move follows a healthy level of activity for the diversified media and theme park company, which included a $105.1 million completed share buy-back scheme for 12.69 million shares in November.

Chairman John Kirby says 10 per cent of ordinary shares on issue were bought back in the scheme, concluding earlier than scheduled due to strong demand from shareholders.

"We are very pleased with the positive response to the on-market buy-back. The buy-back attracted significant interest from both ordinary shareholders and preference shareholders," says Kirby.

"The successful completion of the buy-back is consistent with VRL's capital management objective of creating a more efficient and effective capital structure and maximising value."

The scheme was partially supported by the sale of VRL's Greek division in October to media tycoon Dimitris Kontominas for around $80 million.

The company indicated the after tax profit for the sale was approximately $20 million.

In September the company also decided to renege on its conditional acquisition of Sunshine Coast-based Aussie World, which was announced in May 2008.

The company announced that after extensive research, the potential returns of Aussie World would not justify the level of investment required.

The company also recorded strong results in the US despite difficult market conditions.

"Our two Wet'n'Wild water parks at Hawaii and Phoenix have put in commendable results given the poor US local economy."

VRL shares more than doubled in the last 12 months, hovering around $2 a share in February compared to 90 cents during the same time last year.

The company's brands include Gold Coast iconic tourist destinations Movie World, Sea World, Wet'n'Wild, the Australian Outback Spectacular and Paradise Country.

5) SUNLAND GROUP (SDG)
MANAGING DIRECTOR: SAHBA ABEDIAN
MARKET CAP: $220M
REVENUE '09: $506,000
STAFF: 540
ESTABLISHED: 1983
ON the cusp of its 25th anniversary, Sunland Group is forecasting 2010 profit of $15 million following a net loss of $145 million in '09 as the financial crisis battered sales.

Sunland reported half year net profit of $8.4 milllion.

The developer of landmark structures Q1 and Palazzo Versace has scaled back the magnitude of its projects to concentrate on residential communities with product priced from between $300,000 and $750,000 in southeast Queensland and Victoria.

The company splashed $59.4 million on new acquisitions and will take a 'conservative approach' over the next 12 months.

But the developer will expand its presence within the Pacific Pines residential estate with plans to build a $34 million townhouse project for 85 dwellings on lots 44 and 46.

It also bought the balance of undeveloped residential land at The Glades golf course community in Robina from Thakral Holdings for $23.4 million.

Over the 12 months, Sunland will launch 10 new projects at Sanctuary Cove, Royal Pines Resort, The Glades, Cassia, Peregian Springs, Pacific Pines, One Marine Parade, Labrador and Amytis in NSW.

While the company's share price and market capitalisation is well off its highs, it has low debt on balance sheet and is continuing a significant roll out of residential property projects. Cash reserves are
$116.9 million.

The challenge is re-assuring shareholders that economic volatility in Dubai is non-recourse to its Australian operations.

The company cut loose 50 per cent of its staff in the last 12 months while executive management took a 16 per cent pay decrease.

"The past 18 months has been very difficult for all companies and Sunland is not immune to the global economic crisis," says managing director Sahba Abedian.

"We are very fortunate that we have secured a leading position, a cornerstone interest in all major golfing estates on the Gold Coast. Most of our peers are unable to attain debt finance but we have not relied upon funding from the banks and have been able to equity fund our projects."

Write downs in Australia have totalled $61.3 million and $209.3 million in Dubai.

6) ICON ENERGY (ICN)

BIG deals in Queensland's coal seam gas (CSG) sector has Icon continuing a substantial drilling program at its tenements in the Surat and Cooper/Eromanga Basins.

The energy explorer has experienced share price volatility over the last 12 months with a low of 20c and a high of 67c.

Notwithstanding some recent selling pressure, the company has announced some encouraging results, has an experienced management team and operates in a sector that has attracted substantial investment in recent times.

An attempted sell down by some disgruntled shareholders failed to rock Icon's stability. It has all been taken in the stride of CEO Ray James as he looks to take the company forward.

James recently bought an additional 268,690 Icon shares, while non executive director Derek Murphy stacked another 40,000 on his tally.

"We did that to show shareholders that even though Lydia was a bit slow, we have full confidence in it," says James.

"The biggest disappointment is that Lydia pilot didn't happen straight away."

Icon has commissioned Beech Energy Limited to drill for unconventional gas in deep shoal off the 855 basin in the southwest of Queensland. It will cost Icon between $7-8 million.

"The year is shaping up really well, we have new markets and four new pilot drills in ATP 626P. We took the decision to drill these four additional wells in the Lydia farm-in area before finalising that report and submitting it to Stanwell," says James.

"In this sector we just have to be patient, it's a game that takes a long time. There's a few things in the pipeline that are going to make for some exciting news later on in the year."

Icon last year raised venture capital for a program worth around $20 million via a share purchase plan to significantly increase its reserves.

The company also scooped up a bargain for the now defunct City Pacific's Broadbeach headquarters for $9.5 million.

CSG is a natural gas formed as a by-product during the coal formation process where organic matter was turned into coal millions of years ago. CSG production in Queensland has developed more rapidly than most analysts expected, providing more than 70 per cent of the state's gas supplies.

7) GEO PROPERTY GROUP
MANAGING DIRECTOR: GUY FARRANDS
MARKET CAP: $88M
REVENUE '09: $212M
STAFF: 130 APPROX
ESTABLISHED: 1986
THEY might not have any Gold Coast properties in their project pipeline, but that hasn't stopped GEO from building market cap and returning shareholders a net profit of $8.3 million, compared to a $114.8 million loss in the same period last year.

Property sales accounted for $148.4 million in revenue, while rents from the stapled property trust were slashed from $6.7 million to $1.6 million due to a sell-down of investment properties in the past year.

The strength of underlying earnings and positive outlook has allowed the group to reinstate distributions to security holders with directors declaring a fully-franked dividend of 1.0 cent per security. The date for the dividend is March 8.

GEO managing director Guy Farrands, says the group is now reaping the benefits of the decision to implement a strategic refocusing of the business towards its traditional residential development operations.

"Our much lower debt levels and a more streamlined cost base have left us well positioned to maximise earnings from the strong market conditions we witnessed in the first half and which have continued into the second half," he says.

"Our core product – affordable housing in outer suburban locations – remains one of the strongest segments of the current market."

The group's communities development division achieved total sales of 498 (299 in 2008) across 18 separate projects with an average gross margin of 20 per cent. Total lots under control at the end of half were 5724, including the group's proportional ownership of JV projects.

During the first half the group also started re-stocking its development pipeline with the acquisition of two sites in Queensland for a total of $55.5 million.

GEO is also in advanced negotiations to acquire an additional 320 lots and will continue to pursue other acquisitions if appropriate sites are identified and acquisitions can be executed with due regard to the ongoing capital requirements.

The group expects buoyant trading conditions to continue throughout the second half, but as a result of the maturity profile of GEO's inventory, profit in the second half will be lower than the first.

8) AUSSIE Q RESOURCES (AQR)
CEO: JOHN GOODY
MARKET CAP: $43.8M
REVENUE '09: NIL
STAFF: 20 INCLUDING CONTRACTORS
ESTABLISHED: 2006 (LISTED '07)
AUSSIE Q Resources (AQR) has 71.5 million tones worth of copper and molybdenum under its belt near the central Queensland town of Monto.

So CEO John Goody is feeling confident for the year ahead.

"It's all looking like roses for us at the moment. We've had key discoveries with Whitewash South and that's sitting right beside our Whitewash deposit that's already JORC (joint ore reserves committee) compliant with 71.5 million tones," says Goody.

"So we've got the Whitewash South areas but there's also a section we're working on called Kiwi Carpet about 17km north with large amounts of porphyry copper," he says.

"We're very excited with recent developments so it's all steam ahead for us – once we've got everything up and running we expect to produce around 10 million tones a year."

AQR recently made a share placement offer to institutional investors valued at $2 million, with the funds raised expected to boost the company's exploration and operational activities.

"The market support we received during the capital raising period was extremely strong. We are pleased to have secured the $2 million which will provide a solid cash base to continue our aggressive exploration program at the company's Whitewash South project and other key projects," says Goody.


The company's other projects in the Rawbelle region are Gordons and Juicy Fruit where drilling has started, as well as Kildare where the company is waiting on native title clearance.

So when does Aussie Q Resources expect commercialisation?

"How long is a piece of string?" he replies.

9) ALLIED BRANDS (ABQ)
CEO: SHANE RADBONE
MARKET CAP: $26M
REVENUE '09: $53.8M
STAFF: 21
ESTABLISHED: 2004
ALLIED Brands, in contrast to Retail Food Group, experienced significant downward share price pressure in 2009, which has continued into the first quarter of 2010.

The share price retreated around 20 per cent since the start of the year. But the company is chasing substantial growth and has forecast an increase in net profit of 20 per cent this year.

As with many franchise models, growth is driven by new franchise sales and is significantly impacted by the number and timing of these new sales.

Rebranding capital recently obtained from the US will assist Allied Brands to expand its profit margin on new franchises. New York asset management firm SpringTree Global Investors, credited up to $4.9 million of its special operations fund to Allied Brands and its recently established franchising services division.

The Broadbeach company, whose brands include Baskin Robbins, Villa & Hut and Kenny's Cardiology, will be able to access up to $200,000 per month in capital over the next two years from SpringTree.

Initially, the funds will be used to rebrand acquisitions prior to selling them as franchises.

The funding has become available just as Allied Brands announced a $150,000 acquisition of four Coffee Bean and Tea Leaf retails stores, though CEO Shane Radbone says 14 Freedom Home & Cafe stores acquired from Steinhoff Asia Pacific will be the first to see the benefits.

Both recently acquired brands will be rebadged and franchised to the Villa & Hut chain.

"It will cost around $1.5 million to rebrand the Freedom stores to Villa & Hut, however they will sell for $4 million and continually generate $1.5 million each in yearly turnover," says Radbone.

"Though we are only planning on selling four this year, when they are all sold we would have gained considerable market share without a lot of cost."

The company recently appointed Jury Wowk to the board as a non-executive director and joint company secretary. Wowk is a partner of HWL Ebsworth.

"As we have advised the marker previously, we will continue to strengthen the board over the course of 2010, which is an important next step for a company of
our size and our growth plans," says Radbone.

10) PACIFIC ENVIRONMENT LIMITED (PEH)
CEO: DARREN HERFT (ACTING)
MARKET CAP: $19M
REVENUE 09: $6.5M
STAFF: 40
ESTABLISHED: 2008

ENVIRO technology company Pacific Environment Limited (PEL) is struggling to make its mark in a sector yet to be fully understood by 'wait and see' investors.

PEL is an amalgam of companies operating in the 'clean tech' sector, but despite its presence to attract significant investor enthusiasm, it has struggled over the last 12 months reporting losses of $9.14 million.

Founding CEO Geoff Masters stepped down in 2009 and the company remains without a full time CEO. With ongoing operating losses and limited cash reserves, the company looks to be struggling.

Commercial Energy Services (CES) is under a deed of company arrangement after moving out of voluntary administration, while EcoVision also suffered impairments.

The company has learned the hard way that gaining broker support for small caps is a challenge. The next one will be how to convince a cautious and emerging share/investment market that PEL and its ensemble of clean tech companies are worth backing.

Finding brokers to work with is something acting CEO Darren Herft will pay considerable attention to throughout the remainder of 2010.

Dr Merv Jones has been appointed non executive chairman, a move that Herft says will improve the company's independence at board level.

PEL companies include Toxikos, Eco Vision, New EQ and Pae Homes.

11) EARLY LEARNING SERVICES (ELY)
MANAGING DIRECTOR: ROD MACLEOD MARKET CAP: $16M
REVENUE '09: $13.8M
STAFF: 12
ESTABLISHED: 1989 LISTED
EARLY Learning Services experienced a difficult 2009, but started 2010 on a high after announcing a $40 million company transforming merger with the privately owned Payce Childcare.

The merger will see Early Learning Services triple its value and boost marketshare with more than 5000 childcare places across 98 childcare centres. Shareholders will vote on the merger on March 24.

CEO Chris Sacre will stand down once the merger is complete to re-assume the CFO role. He was appointed by the board to lead the company following the departure of John Hutchison last year.

"We have had our fair of rough times, but now we're moving forward really positive," says Sacre.

"We're in another baby boom and childcare is not just an essential part of the economy, but also a part of life. More mums and dads are going back to work and putting their kids into childcare."

The acquisition of Payce will see the appointment to the board of Chris Scott and Jenny Hutson (former S8) and Brian Boyd.

"They bring excellent capital market support to the company and shareholder reactions have been positive. It's a great outcome for the group and it gives us some capacity to grow," says Sacre.

Early Learning Services delivered a $146,000 loss for the 12 months until the end of December – compared to a $12.3 million loss in 2008.

Sacre says more than $900,000 was invested back into the existing centres through constant maintenance, buying new materials and equipment, introduction of new services and programs and installation of air conditioning and signage.

"Some of the expenses were beyond our control, but our net profit levels and underlying assets have shown good improvement," says Sacre.

All centres successfully transitioned on to QK Technologies QikKids program, a government approved child care software system. The software has improved the company's day-to-day operations and contributed to significant cost savings.

Average total occupancy was 84.75 per cent for the year, a positive result according to Sacre given the unfavourable conditions experienced throughout the period.

The company will maintain a bullish acquisition drive over the next 12 months primarily targeting businesses that own between 20-30 centres.

12) COPPERMOLY (COY)
MANAGING DIRECTOR: PETER SWIRIDIUK MARKET CAP: $15M
REVENUE '09: $148,912
STAFF: 10
ESTABLISHED: 2007

WITH copper, gold and molybdenum exploration projects in Papua New Guinea, Coppermoly Limited (COY) floated right before the financial crisis. But in a joint venture deal with Barrick Gold the company has the cash to chase the treasure.

Managing director Peter Swiridiuk, says the company was lucky to access ASX equity before the crisis hit, giving a well-needed funding boost.

"We stuck to our guns and spent the money like we said we would, improving our projects.We were still able to explore and in 2009 we evaluated resources and it became quite attractive," says Swiridiuk.

"We thought it was best for us to find a joint venture project and we did that with the largest UK-listed gold producer Barrick, who said they would spend up to $20 million on our project," he says.

"On the exploration side of things that should last at least for the next two years and we also did a placement of shares before that which raised just over $2 million, so we've got the cash to keep going."

He says it will be at least five years before commercialisation of any of the exploration projects, with a likelihood of a feasibility study in the next two years.

"In the meantime our share price has improved which gives us the flexibility to carefully spend on our projects in 2010," he says.

"For the joint venture, if we retain 28 per cent of a project worth billions of dollars, then that 28 per cent of that will be of great value to shareholders."

COY's operations include the projects of Mt Nakru, Talelumas and Simiku, in the northeastern PNG island of New Britain.

13) AHC (AHC)
MARKET CAP: $12.75M
REVENUE '09: $13.8M
MANAGING DIRECTOR: ROD MACLEOD
ESTABLISHED: 1989 LISTED
STAFF: 12
LOCAL developer AHC Limited has cut staff numbers in half to cope with stifling red tape, but managing director Rod Macleod expects a pick up in revenues in 2010.

AHC recorded a 40 per cent revenue fall in the December half, but Macleod says this was due to delays on projects that will likely be approved this year.

"The main reason we weren't getting cash flow was because of delays on good projects, where we had proposals, good resources of land, but we're waiting on the government," he says.

"But we expect significant improvement throughout this year – we've noticed an extremely strong upswing in direct enquiries on commercial land, mostly from owner-occupiers.

"For instance what we have is prime M1 land with great expressions of enquiry that have been strong this month than in the last 18 months – we've got a number of national and international players who want the land and we expect that to flow on to sales."

He says in addition to the Gold Coast, the company has land resources in Hervey Bay and a town nearby called Howard.

"We've got significant land holdings in Hervey Bay of around 26ha worth of individual subdivisions, as well as a large site in Howard with 300 subdivisions – of course, we've also got the Worongary Town Centre which is our major asset at the moment, anchored off Coles.

"But the red tape in dealing with some local government areas is really stifling development and growth and it's not just me saying this – developers are getting out of the Gold Coast because they can't get money from projects here.

"We've got 12 staff, we cut the number in half because as a property developer reseller without developments on the ground you can't continue to get a return."

AHC holdings also include the Southside Town Centre, Saltwater residential estate in Helensvale, Caltex Helensvale, Siganto Drive and Drury Lane Hervey Bay.

14) LANDMARK WHITE (LMW)
CHAIRMAN: GLEN WHITE
MARKET CAP: $10.2M
REVENUE '09: $23.5M
STAFF: 170
ESTABLISHED: 1988
PROPERTY valuer LandMark White (LMW) increased profitability in the December half by cutting staff and non-essential costs, but chairman Glen White is concerned about State Government land valuation reforms.

White says the proposed changes will mean more work for LMW, but it is a serious proposition that will likely raise land taxes and rates for commercial property.

"The government's proposing to change the rules about how land can be valued. Now it's based on what the land was worth before anything was built, but what they're going to do is include goodwill of the value of the businesses on the land," he says.

"This will increase land prices and so it will increase land tax and rates, it's a serious issue and some of those costs are going to be passed on – the tenants will have to pay for it.

"It's going to mean an increase in work for us because there'll be a lot of valuation needed for property owners looking to reduce their potential taxes and rates."

He says the reforms will push up the cost of land for land tax, but not necessarily market values, so it will act as a disincentive for property ownership as well.

In the December half, LMW recorded a 5.3 per cent fall in year-on-year revenue, but net profit of $555,000 was a $1.163 million improvement on a loss in H1FY09.

"The reason was that we cut costs by reducing staff numbers, we cut non-essential spending, and with our funds management business we had considerable costs in the first six months which won't happen again, they're non-recurring – we've been generating efficiency."

15) COOL OR COSY (COS)
CEO: ROBERT NICHOLLS
MARKET CAP: $5.9M
REVENUE '09: $8.47 MILLION
ESTABLISHED: LISTED 2003
AIR conditioner and insulation company Cool or Cosy (COS) recorded 69 per cent year-on-year revenue growth in the December half, bringing itself out of the lulls of a loss of around $2 million in FY09.

COS recorded $2 million profit for the half as air conditioner orders continue to improve, with renewed interest from the building and construction centre.

The company has also made progress with its insulation products, which significantly benefited from the Federal Government's now defunct home insulation program.

Last July COS applied to the Office of Renewable Energy Regulator (ORER) for the inclusion of its solar hot water system 15products to be on the register of energy efficient solar hot water systems.

Last year COS decided to close its Western Australian business due to poor performance and a loss of $629,000.

The board now plans to focus on fibre insulation manufacturing and installation business in Queensland, as well as commercialising its patented energy-saving heat storage technology.

Cool or Cosy refused a request to be interviewed, nor would it reveal staff numbers.

16) MEDIGARD (MGZ)
CEO: PETER EMERY
MARKET CAP: $6M
REVENUE '09: $169, 505
STAFF: 7
ESTABLISHED: 1999 (LISTED 2004)

MEDIGARD got the medical sector excited last year when it announced a retractable syringe and blood collection device it was working on, but struggled to move from product development to commercialisation.

The company announced in December 2009 that it had entered a heads of agreement with a US medical device manufacturer to produce the company's blood collection device.

The announcement does not appear to have created any enthusiasm in the market 17for the stock, with the share price dropping some 35 per cent since a high in December 2009.

But CEO Peter Emery, says the company is on the cusp of making it happen.

"We are on the threshold of signing a manufacturing and distribution deal in the US," says Emery.

"It has taken a while, but we are confident we have identified a good group of people. The timing now is critical. It is frustrating being in (the) medical devices industry, but people are very happy with our products and we continue to receive good feed back."

The company plans to raise another $5 million to progress agreements in the US to set up production equipment and assembly.

"All the prototypes were made in China, but we have decided to manufacture and distribute the product in the US. Most of the production will be automated, so labour costs are not an issue and the made in America tag is a good factor," he says.

Chairman Don Channer and director Peter Clark are majority shareholders of Medigard, owning 50 per cent between them.

17) ELECTROMETALS TECHNOLOGIES
CEO: RICHARD KEEVERS
MARKET CAP: $4.7M
REVENUE '09: $2.3M
STAFF: 20
ESTABLISHED: 1995
AFTER a fluctuation in share price between 10 cents and 40 cents in the last 12 months, Electrometals Technologies Limited (EMM) expects to record a $1.6 million loss for the 2009 calendar year.

CEO Richard Keevers expects to record a break-even result in the December half, following contracts from its UK subsidiary Kurion Technologies Limited, as well $2.07 million worth of contracts for the sale of EMEW electrowinning plants in Mexico and Chile.

"Business opportunities remain subdued, however the group has already noticed a marked increase in enquiries in the last few months and is hopeful these can be translated into additional sales in the coming months," says Keevers.

Electrometals' globally patented electrowinning technology is used to improve performance by recovering metals from their dissolved state, by applying electrical current between two electrodes in the metal-bearing solution.

The Ashmore-based company's technology can recover platinum, gold, silver, cobalt, copper, cadmium, nickel, tin, zinc, lead, manganese and other metals.
18) CHARTER PACIFIC (CHF)
CEO: KEVIN DART
MARKET CAP: $3.7M
REVENUE '09: $152, 460
STAFF: 6
ESTABLISHED: 1988 (LISTED 1989)
A MINOR interest of investment company Charter Pacific Corporation Limited (CHF) has recently acquired FarmWorks Australia, as the nation rediscovers itself as 'the food bowl of the east'.

CEO Kevin Dart says once the ETT Limited (ETT) acquisition of FarmWorks Australia is complete, CHF will hold 17.7 per cent in the company.

"We're looking for new opportunities, but we're focused on FarmWorks as Australia is being rediscovered as the food bowl of the east – we're in the right place at the right time, it's a sector that's quite topical,"
says Dart.

"I'm a bit cautious to say I'm optimistic about 2010, I absolutely think we'll have a good year, but I'm still not convinced.

"I think this year will be a difficult year but it will be better than the year we previously had."

CHF recorded a $4.7 million improvement in the December half, bringing results back to break-even point following a poor result in FY09 where losses of $7 million were reported.

CHF also has strategic investments in powder coating solutions company Portunas, e-commerce portal bollywood.tv and is looking at partnership opportunities for investment company Moteray Group.
BACKBURNER: City Pacific, CP1
CITY Pacific had been a high profile company on the Gold Coast for a number of years, contributing significantly to the Gold Coast property development industry, but 2009 was the year in which its run came to an end.

The company was ousted as the responsible entity of its flagship mortgage fund following a tenacious battle with Balmain Trilogy and was subsequently placed into external administration.

The loss of City Pacific, its subsidiary CP1 and other similar mortgage fund lenders has had a devastating effect on the property development industry on the Gold Coast and has likely changed the mortgage fund industry for the long-term.