From zero to $3 million: Nicole Shiraz reflects on Boss Ladies sale
19 June 2020, Written by Matt Ogg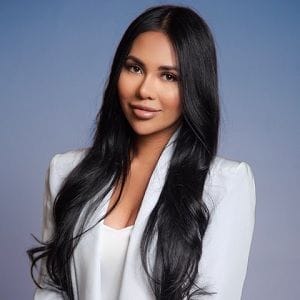 After founding her luxury handbag rental company Boss Ladies in January 2019, in a short space of time Nicole Shiraz's venture went from a prospective $500 per month side hustle to an international brand worth $3 million.
That was the price Shiraz sold the business for earlier this month to luxury concierge and private air travel business Jetpax Consulting, founded by Brisbane-based teenage entrepreneur Zac George.
Hailing from Sydney but now based in LA, Shiraz will keep a 5 per cent stake in the company.
She plans to spend her profit on ventures such as a sunglasses business she was working on before Boss Ladies even came into being, as well as an app that is also in the luxury fashion rental space.
The 24-year-old tells Business News Australia she probably would have held on to Boss Ladies for at least another five years if it weren't for the outbreak of COVID-19.
"What I really wanted to do was extend the idea to men, to travel, but I never had the time and the funds - I was still looking for more investors," she says, adding there were ambitious plans to grow in the US as well.
"If the pandemic didn't happen, who knows? Maybe I would have gone down that path."
Earlier this year Shiraz was in the habit of travelling back and forth from Australia to the US every few weeks, but the coronavirus threw a spanner in the works.
"People would think I was crazy travelling 17 hours, but I was happy to do that," she says.
"This year it has been so difficult because I can't go back [to Australia]. When it hit I had to make that decision because if I was to go back, I wouldn't be able to come back here to LA.
"In the beginning I think I panicked, and the first thing I did was think of my employees and everyone back in Australia, so I closed the business; even before Australia went into lockdown I had already shut Boss Ladies."
The shutdown meant she was losing between $50,000 and $60,000 a month in sales.
Thinking the problem wouldn't last for very long and motivated by a sense of autonomy, Shiraz eschewed the JobKeeper program and instead used her own savings to pay staff. The challenges then got worse, to the point where inventory was being sold to pay for bills and wages to keep the business going online.
"I had a strategic plan where I thought we could use the savings we have and take pre-booking orders," she says.
"We had to refund a lot of customers who had weddings, birthdays or events during the time of the pandemic, so I remember refunding people constantly every day.
"That was a bummer, but I was trying to stay positive and get pre-bookings because everyone was hopeful this was only going to be over soon."
Being stuck in the US meant her expansion plans were "frozen in time", and the offer from Jetpax was just too good to pass up. It gave Shiraz a windfall, brought new impetus to Boss Ladies, and addressed what had become an impossible travel barrier.
"The hardest thing is when you have something you're so passionate about. As much as I had employees working for me, I was always in the office...I was very hands on as a boss, as a founder," she says.
"I felt like I couldn't really do anything. Still being stuck here, it put me in a position where I've decided that I need to focus on something that's here rather than back home."
From the living room to a global brand
Shiraz was a sports journalist before starting Boss Ladies, working at Fox Sports and ESPN before becoming a producer at Seven Network.
She liked to rent outfits but was frustrated at the minimal range of options for a similar service in handbags. The solution? The entrepreneur catered to this need by creating the service herself.
"That's when I came up with the idea where I could help myself and my friends out, and we were able to profit just from renting to people we know," she says.
"It turned into something we didn't think it would be - I made a social media account, I started a Shopify account, and one thing led to another where after a few weeks of having influencers on board and promoting my business, it went viral in Australia."
In the first month of operation Boss Ladies was turning over $10,000, which was substantially more than Shiraz had envisaged.
"It went from literally me thinking I was making an extra $500 a month as a side hustle to making $20,000-40,000 a month.
"After six months my company was valued at $1.2 million, and that was a shock; I had no idea it was going to expand from around five bags to around 300 bags."
The rationale behind Boss Ladies was to give young girls access to designer handbags from the likes of Louis Vuitton, Chanel, Gucci, Prada and more without the hefty price tag.
"With Boss Ladies I really wanted it to be more of a community thing," she says.
"With social media that was one of the key issues a lot of girls would go on there and feel insecure and not confident because someone had more of a luxurious life than they did, so this was an opportunity for everyone to feel like they're equal.
"That's the kind of platform I had created essentially. I actually thought it was supposed to be a Gen Y market, but I have women in their 40s, 50s, 60s hiring from me, which I never would have imagined."
Since its expansion to the US, Boss Ladies now is approaching 100,000 followers on Instagram and has signed on more than 100 influencers as ambassadors. Shiraz herself has more than 246,000 followers.
The company donated more than $100,000 to bushfire relief efforts, and over Easter it also donated $20,000 worth of groceries to families affected by COVID-19.
Never miss a news update, subscribe here. Follow us on Facebook, LinkedIn, Instagram and Twitter.
Business News Australia