FROM THE TANK: TO IPO OR NOT TO IPO?
10 June 2016, Written by Dr Glen Richards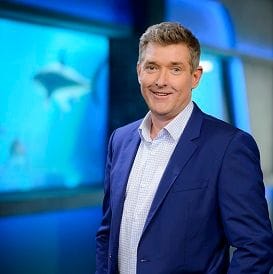 IT ALWAYS intrigues me that nirvana for entrepreneurs seems to be the big IPO that's supposed to deliver oodles of cash.

An IPO is a complex exercise that includes months of preparation, due diligence and the construction of a conscientious prospectus that states a clear reason for listing and how the funds will be used. Cashing out founding shareholders or reducing debt is by no means a compelling story for an investor.

Looking back, we were nowhere near investor ready when we listed Greencross. We slammed together a bunch of small businesses and listed immediately prior to the Global Financial Crisis. We went straight into the GFC storm. Illiquid microcaps were completely on the nose and we were sold off aggressively.

Ideally, we should have done our gardening off market and listed the company for all the right reasons a little further down the track. An IPO is an opportunity to turbo charge a business and raise a brand profile. It gives access to capital to expand and improves liquidity for shareholders. As a company scales up, it should add sophistication and efficiency to systems and processes, and resource initiatives that improve engagement with customers and employees.

A publicly listed company is under the spotlight to deliver growth in shareholder value, and often the investment community is quite impatient that this occurs every six months. Compliance and governance, dealing with analysts, media, investors and all other public scrutiny, can be quite distracting for a fast growing company. If the company does not deliver on expectations, then justifiably it is dumped by investors.

In public boardrooms across Australia there's always active debate around delivering short term results and allocating funds for long term growth. Investment in IT, communication, education, culture and management infrastructure usually precedes sustained company performance. Build the platforms and truly optimise the company prior to an IPO so the company is best positioned for consistent performance and sustained corporate success.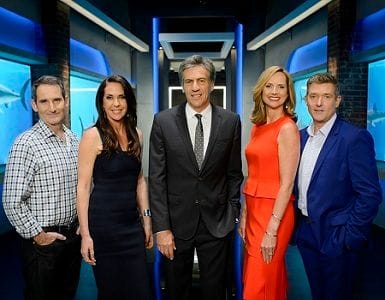 It's a little like building a quality house, something Australians know and love. You can rush the building process, take short cuts on materials and craftsmanship, and end up with a house that might look ok but is a maintenance nightmare. Alternatively, you can build with solid foundations, quality materials and fine finishes with the knowledge and security that your house is built to last.

Dr Glen Richards joins resident Sharks Steve Baxter (internet pioneer), Janine Allis (Boost Juice), Andrew Banks (Talent2), and Naomi Simson (RedBalloon) for season two of the Network Ten series Shark Tank Australia on Wednesday and Thursday nights. Follow 'From the Tank' - Business News Australia's Think Tank - for Richards' views on everything from private equity to IPOs and those unbelievable Shark Tank pitches.

More From the Tank:

Author:
Dr Glen Richards
About: Dr Glen Richards is a veterinary surgeon and founder and former CEO of Greencross, Australia's largest pet care company. Glen spent 10 years building a multi-million dollar integrated pet care empire, which now operates more than 130 veterinary hospitals in Australia, New Zealand and China. The company is also Australasia's leading specialty pet care retailer, with more than 200 stores operating under the brand names Petbarn and City Farmers.
Connect via:
Twitter
LinkedIn