FRASER HOSES DOWN ECONOMIC PESSIMISM
Written on the 28 July 2011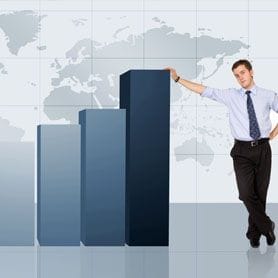 DESPITE a comprehensive survey of Queensland businesses today revealing a deepening pessimism over the economy, Treasurer Andrew Fraser says investment in the state has in fact reached a historical peak.

The latest Queensland Pulse Survey results indicate 38 per cent of businesses experienced weaker sales during the past three months, while business profitability also dropped by a further 0.5 per cent.

The joint initiative by the Commonwealth Bank and the Chamber of Commerce and Industry Queensland (CCIQ) also reveals almost one in two businesses expect the state's economy to weaken during the next 12 months.

"What this quarter's Pulse Survey shows is that Queensland businesses are suffering most at the hands of government decision making and policy," says CCIQ president David Goodwin.

"Queensland small-medium businesses feel that all tiers of government have become disconnected with the business community. (They) are also concerned that federal and state politics are adversely affecting business investment decisions, consumer confidence and spending."

The Treasurer however won't buy into pessimism from 'the knockers' and says businesses are voting with their investment decisions and backing Queensland's economic future.

He points to the latest DAE Investment Monitor released this morning, which shows Queensland has clocked a record $184.5 billion in known projects for June quarter.

"The knockers will continue their campaign to talk down the economy. I'd simply say, look past the slogans and the nicknames and look at the facts. Queensland's economic future is bright," says Fraser.

"DAE says it's the highest value of investment projects on record - actions, not words as the business community puts its money where the opportunity is. This isn't a survey. Money talks when it comes to the future of our economy, and this report shows that the money is being invested here in Queensland.

"Today's report follows the Deloitte Access Business Outlook report earlier this week which predicts the Queensland economy will 'accelerate from a standing start, reaching a sprint inside the next six months'."

Fraser says business investment in Queensland for the 2012 financial year is forecast to surge more than 27 per cent over FY11.

He also expects Treasury's 5 per cent forecasted growth to be exceeded, but Commonwealth Bank executive Mark Toon says the Pulse results truly reveal how prevalent negative sentiment is in Queensland.

"There's no doubt that businesses here have been doing it tough," says Toon, general manager of corporate financial services.

"Based on the latest survey responses it looks like there are some challenging times ahead, with people remaining unsettled about events taking place both at home and overseas.

"We are, however, seeing that there is disparity in the levels of confidence across the State and there is some good news coming through in regions such as North and Far North Queensland."

Commonwealth Bank CCIQ Pulse Survey findings:
- 47% of businesses expect the state's economy to weaken during the coming 12 months. As a result, the overarching Queensland Pulse Index fell from 46.8 to 41.0.
- 38% of businesses experienced weaker sales during the past three months, while business profitability continued to weaken with the Pulse Profitability Index falling to 38.0 from 38.5 in the previous March quarter.
- 39.8% of businesses raised concerns about how the carbon tax would affect consumer and business confidence and business costs and competitiveness.
- 32.3% suggested confidence in the federal and state governments was at very low levels and this was having a significant impact on the economy.
- 21.4% raised concerns over the rising cost of doing business due to continual increases in business taxes, fees and charges, the increases in government regulation and red tape, and other rising costs such as interest rates and utilities charges.