China claims flu drug Avigan effective against Covid-19

A representative of China's science ministry has reportedly claimed a flu vaccine developed by Japan's Fujifilm Holdings is effective for treating the novel coronavirus Covid-19.
The Nikkei Asian Review reports China National Center for Biotechnology Development (CNCBD) director Zhang Xinmin told a press conference yesterday the drug favipiravir, marketed under the brand Avigan can be used to treat the virus.
The publication reports the drug, developed in 2014 and given to Japanese coronavirus patients since February this year, has shown good recovery levels and markedly reduced pneumonia symptoms in clinicla trials in Wuhan and Shenzhen.
"It is very safe and clearly effective," Zhang was quoted as saying.
However, Yonhap News Agency reports authorities in South Korea have raised doubts about the efficacy and potential side effects of the drug and the country will not plan to use it for treating Covid-19.
Korea's Ministry of Food and Drug Safety reportedly decided not to import Avigan after infectious disease experts ruled there was not enough clinical data to prove its efficacy.
"Avigan has not only not shown efficacy during test studies but also there is not data on clinical trials conducted on patients," infectious disease expert Oh Myoung-don told the agency.
"The drug has also shown serious side effects, such as fetal deaths in animal studies," Oh was quoted as saying.
Updated at 6:16pm AEDT on 18 March 2020.
---
Uber Eats offers daily payments to restaurants, slates $5m in promotional funding

Uber Eats is stepping up to the challenge posed by Covid-19 on restaurants, many of which will struggle to survive and rely on take-aways and home deliveries for their livelihoods.
The aggregated food delivery service provider has thrown its hat in the ring with $5 million in funding for independent restaurants in Australia and New Zealand, to be spent promotions to attract customers.
In a bid to address cash flow and payments to staff and suppliers during difficult times, Uber Eats will be offering restaurants the option to receive daily payments rather than once a week during the pandemic.
In addition, all restaurants will pay no service fees on pick up orders until 30 June.
The platform will also be extended to caterers, who have been hit hard as people continue to follow health advice and self-isolate or adopt social distancing.
The company has also pledged 25,000 delivered meals to hospital workers and frontline services; an undertaking that will be organised in conjunction with local and state governments.
Uber Eats has also started a campaign to drive awareness of "contactless" delivery, reminding users that they can request deliveries be left on their doorsteps.
For any delivery partner that is diagnosed with Covid-19 or is placed in quarantine by a public health authority, Uber has promised to provide financial assistance for a period of up to 14 days.
"There are thousands of small businesses in the restaurant, café and catering industry that have felt the full force of the coronavirus outbreak, with some reporting bookings and foot traffic down between 80 to 100 percent," says Restaurant and Catering Association CEO Wes Lambert.
"These measures by Uber are very welcome as they allow small businesses to quickly pivot to still be able to serve great food, keep their doors open and keep staff working throughout these difficult times."
Added at 5:55pm AEDT on 18 March 2020.
---
All Palace Cinemas to close from Thursday

Following the Federal Government's advice to Australians encouraging the population to avoid indoor public gatherings of 100 persons of more Palace Cinemas has made the decision to close all cinemas from Thursday.
The closure will affect all of Palace Cinema's 16 locations for an indefinite period of time.
"We intend to re-open as soon as circumstances allow, with the usual rich selection of quality cinema and our much-loved international festivals," says Palace Cinemas.
Patrons who have booked tickets online for future sessions will be contacted shortly by Palace Cinemas and offered a full refund.
Those who have bought tickets in-person should contact their local Palace Cinema with images of their ticket and a refund form will be provided. Once returned a full refund will be issued.
"We sincerely thank you all for your patronage and support during this unprecedented time and our excellent staff for their efforts and dedication under challenging circumstances," says Palace Cinemas.
"Rest assured we will be back offering sublime entertainment and a place to indulge and escape when it is safe to do so."
Sydney Film Festival and Melbourne Comedy Festival cancelled
Organisers of the Sydney Film Festival - which was due to take place from June 3-14 - have decided to cancel the event for the first time in its history.
"The decision to cancel this year's Sydney Film Festival follows a review of the most up to date advice regarding ways to minimise the spread of the Coronavirus, and the New South Wales Public Health (COVID-19 Public Events) order banning events of 500 people, which is in place until 14 June," festival chair Deanne Weir, CEO Leigh Small and director Nashen Moodley said in a joint statement.
"In this rapidly evolving and unknown environment, the SFF board and management know this is the only responsible decision - albeit a devastating one. However, the health and safety of our community is our first concern.
"Sydney Film Festival plays a vital role in the Australian screen ecosystem and the Festival recognises the immense impact the cancellation will have on the filmmaking, exhibition and distribution community, as well as audiences, volunteers, sponsors, donors and staff."
The statement added the festival stands in solidarity with the filmmaking, festival and arts communities during this tumultuous time.
Meanwhile the Melbourne Comedy Festival, which was due to start next week, has also been called off.
Full refunds including fees will be given for tickets purchased directly through the festival's website, while refunds for tickets booked through other sites will be processed by the relevant ticketing agent.
"Some performances may be rescheduled to a date in the future. If this is the case, we will advise you by email of the rescheduled date," organisers said, while also offering comedy lovers the option of giving part of their refund as a donation to support the livelihoods of technical, box office, front of house, production and associated support staff, as well as the artists themselves.
Updated at 4:29pm AEDT on 18 March 2020.
---
Covid-19 cases surge in Australia

The number of Covid-19 cases in Australia has risen by at least 100 in the space of 10 hours, of which more than half came from NSW.
Using data published by the Federal Department of Health at 6:30am today and the latest updates released by state health departments, there are now at least 554 cases of the virus nationwide.
Of those cases, 267 are in NSW after a rise of 57 today, while the number in Victoria has increased by 27 to 121.
Elsewhere, there are 94 recorded cases in Queensland, 32 in SA, 31 in WA, seven in Tasmania and two in ACT.
To date six deaths have been reported.
Australia's current virus numbers are in a similar range as South Korea was on 23 February, Italy on 28 February, Iran on 29 February, Spain on 8 March and Italy on 7 March.
Updated at 4:28pm AEDT on 18 March 2020.
---
Flight Centre calls on government for assistance, flags "inevitable" job cuts

Global travel company Flight Centre (ASX: FLT) will accelerate a planned business review to identify further cost and cash saving initiatives.
The company, whose share price has fallen dramatically in recent weeks (down approximately 62 per cent since February 21), will be conducting meetings to manage the crisis faced by the travel industry.
The travel agency network aims to preserve as many roles as possible, but expects job losses across the industry and within the company are inevitable.
FLT will hold further discussions with stakeholders including landlords, suppliers, vendors, insurers, and banks on ways to manage the financial impact of the flatlining travel sector.
Talks with the Federal Government have also been initiated to discuss broader industry assistance packages.
Flight Centre hopes the Australian travel industry will be extended support from the Government in a similar form to the airline industry assistance package announced this morning.
The Federal Government's $715 million aviation package includes the refunding and ongoing waiving of a range Government charges on the industry including aviation fuel excise, Airservices charges on domestic airline operations and domestic and regional aviation security charges.
"The conditions that our industry is facing are unprecedented and have clearly arisen as a result of the coronavirus and the initiatives that are being implemented to slow its spread," says FLT managing director Graham Turner.
"Management is determined to overcome the significant challenges that it currently faces and, with the support of our stakeholders, is ready to prosper when conditions eventually normalise."
Last week Flight Centre withdrew its guidance announced it would be closing 100 underperforming stores with plans to transfer transactions and staff to other shops while investing in new models.
Updated at 2:31pm AEDT on 18 March 2020.
---
Coles recruits 5,000 extra staff to cope with heightened demand

As Australians flock to supermarkets in droves despite calls to stop panic hoarding, Coles (ASX: COL) is taking action to bolser its capacity and cope with increased demand.
In an email to flybuys members today, Coles Group CEO said the company was recruiting 5,000 new team members.
"To help us continue to offer the best possible service to customers during this busy time, we are recruiting an additional 5,000 casual team members to join our supermarkets across Australia," Cain said.
"This will allow us to serve more customers and replenish shelves faster, while offering employment opportunities for Australians in industries impacted by COVID-19.
"We'll be fast-tracking inductions so we can boost the number of team members on the shop floor as quickly as possible."
Coles is following Woolworths' (ASX: WOW) lead in introducing an additional hour of trading exclusively for the elderly and disadvantaged, which will be known as "Community Hour" and take place between 7-8am from Monday to Friday. To be eligible customers will need to present one of the following:
Pensioner Concession Card
Companion Card
Commonwealth Seniors Health Card
Health Care Card
Seniors Card
Disability Card
Coles Group adds store managers will use sensible discretion and compassion to ensure vulnerable customers who require access are able to complete their shopping during Community Hour.
In order to allow everyone to purchase staple items, Coles will have a one-pack limit per person on toilet paper and enforce limits of two items per person for the following items:
Pasta
Flour
Dry rice
Paper towels
Paper tissues
Hand sanitisers
Mince meat includes Beef, Pork, Lamb, Chicken & Turkey
Eggs
Chilled pasta
Frozen vegetables
Frozen desserts
Sugar
UHT long-life milk
Canned tomatoes
Liquid soap
Chilled white milk includes all sizes of Coles Brand and branded white dairy milk, plant-based non-dairy and goats milk sold chilled in our dairy fridges in supermarkets and at Coles Express
German-owned supermarket Aldi will be changing its store opening hours to 9.30am-7pm from today as it faces an onslaught of customers.
Aldi says the revision of its trading hours will enable employees to take adequate breaks, restock shelves for customers, and get stock onto trucks and into stores.
"Please think before you buy and only buy what you and your family need," says Aldi.
"If we all do this, then we can make sure we have enough for everyone."
Updated at 1:28pm AEDT on 18 March 2020.
---
KFC restaurant operator Collins Foods (ASX: CKF) closes in-restaurant dining

KFC restaurant operator Collins Foods (ASX: CKF) has announced in-restaurant dining areas will be closed in a bid to slow down the spread of the coronavirus Covid-19.
The company says it will immediately shift its focus to take-away, drive-thru and delivery - three areas that already account for around 80 per cent of sales.
Collins Foods is also putting in measures to limit the amount of cash and contact between staff and customers, including an encouragement to prepay orders via the KFC app.
"The health and wellbeing of Collins Foods' employees and customers is the company's number one priority, and never more so in these challenging and uncertain times," says CEO Graham Maxwell.
Click here for more.
Updated at 1pm AEDT on 18 March 2020.
---
Bubs ramps up capacity to meet baby formula demand

Infant milk formula producer Bubs (ASX: BUB) has increased production to meet the heightened demand of its products from anxious parents.
In a statement to the ASX Bubs, which produces goat milk infant formula and organic cow milk infant formula, says it has put in place measures to sustain the continued security of its supply chain.
The company is also building an inventory to ensure steady future supply to quickly respond to future surges in demand for baby formula.
"We have greatly increased our capacity and are working to expand our inventory cover and meet the supply needs of our retail partners across both goat milk and organic grass-fed cow's milk-based formula, moving to two shifts per day, with capacity to move to three shifts if required," says Bubs founder and CEO Kristy Carr.
Carr says the company is working closely with Australian retailers to meet domestic demand which, in the most recent half year, accounts for around 70 per cent of total revenue.
"Over the last few weeks, we have worked with our retail partners including Coles, Woolworths, Big W and Chemist Warehouse to ensure distribution and continued supply of the newly integrated Bubs Organic 365 days Grass Fed Infant Formula range as well as our existing Bubs Australian Goat Milk infant formula range," says Carr.
"Meanwhile to assist any Australian family still finding it difficult to access product in their local retail outlet, we have extended our free shipping offer across all orders of baby food and infant formula for any orders made on our own website store; bubsaustralia.com."
Updated at 12:33pm AEDT on 18 March 2020.
---
City of Melbourne announces $10m stimulus package

A stimulus package valued at more than $10 million has been announced by the City of Melbourne designed to keep workers in jobs and support city businesses affected by Covid-19.
The package, supported by City of Melbourne councillors, includes:
A virtual Business Support Summit at Melbourne Town Hall;
Suspending fees for Food Act registrations and street trading permits for three months;
Halving rent for eligible tenants in Council owned buildings for three months;
Opportunities to deploy casual and part-time staff to enhance city cleanliness and amenity; and
Developing a Rates Hardship Policy for consideration by the end of this month.
"We recognise that cash flow management will be a pressing issue for small businesses in the coming weeks and months," says Deputy Lord Mayor of Melbourne Arron Wood.
"This is the first package of support and will be doing more over the coming weeks to assist our local business community."
In particular, Lord Mayor Sally Capp says the City of Melbourne is dedicated to supporting traders at the Queen Victoria Market.
"Queen Victoria Market is the lifeblood of our city and we're doing everything we can support traders affected by the downturn," says the Lord Mayor.
"We will request the Board of the Queen Victoria Market to consider rent relief for affected tenants and stall-holders.
"We're doing everything we can to help businesses stay open and keep Melburnians in jobs."
Updated at Noon AEDT on 18 March 2020.
---
Guidance withdrawn at Ramsay Health, Aristocrat, Mirvac and REA Group

From hospitals to pokie machines, construction to online property listings, these are uncertain times for a wide range of businesses in Australia and worldwide.

The situation has led four ASX100 companies to withdraw their profit guidance this morning: Ramsay Health Care (ASX: RHC), Aristocrat Leisure (ASX: ALL), Mirvac Group (ASX: MGR) and REA Group (ASX: REA).

This adds to recent guidance withdrawals from Coca Cola Amatil (ASX: CCL), Cochlear (ASX: COH), oOh!media (ASX: OML), Qantas (ASX: QAN), Webjet (ASX: WEB), Helloworld (ASX: HLO), Flight Centre (ASX: FLT), Corporate Travel Management (ASX: CTD) and Apollo Tourism & Leisure (ASX: ATL).

Ramsay to help public health system

Ramsay Health Care, Australia's largest private hospital operator with facilities around the globe as well, faces "the unknown" in terms of the extent of Covid-19's impacts according to group managing director Craig McNally.

"The rapid spread of COVID-19 in Europe has resulted in decisions to defer surgery in some regions as governments seek extraordinary support from private operators such as Ramsay to deal with capacity requirements," says McNally.

"Specific details of the extent of this support including volume, case mix and reimbursement are still being finalised."

He notes the French government has cancelled all non-urgent surgery while Ramsay's hospitals are providing "much needed capacity and services" as required by the French Ministry of Health. In the United Kingdom, elective surgery has not been cancelled but Ramsay is in discussions with the country's National Health Service (NHS) to provide support.

McNally says in Australia it is still too early to determine the full impact of Covid-19.

"As the number of COVID-19 cases continues to escalate, we will see an impact on private volumes for the short term. However, in some cases, we are seeing decisions to fast-track elective surgery in order to minimise any future potential disruption," he says.

"As in other regions, Ramsay's Australian hospitals are also willing to assist the public health sector in each jurisdiction, to ease the surgical burden on the public health system, to undertake urgent and elective surgery, as well as provide capacity to cater for COVID-19 patients if required.

"Ramsay and our facilities right across the world are ready and willing to assist at this time of crisis. Our hospitals are well-prepared to manage the impacts of COVID-19."

The executive highlights strict infection control and prevention protocols to protect staff and healthcare workers.

"In addition to country-specific COVID-19 response teams, we have a global COVID-19 response team to keep up to date with the evolution of the outbreak and to continually monitor the impact on our business, our staff and supply chains.

"The Ramsay Wholly Owned Funding Group, which governs Ramsay's ability to borrow in its own right and which excludes Ramsay Santé's non-recourse debt, has headroom in its existing debt facilities the earliest of which is not due to expire till October 2022."

RHC also recently entered a JV for home hospital solutions.

Aristocrat falls back on digital diversity, Mirvac highlights strong balance sheet

As a producer of gaming machines, Aristocrat Leisure will likely be setback by punters avoiding public places like casinos, with the likes of Crown Resorts (ASX: CWN) and Star Entertainment (ASX: SGR) deactivating every second pokie machine to encourage distance between players.

Aristocrat believes its "outstanding fundamentals" continue to underpin its strategy and long-term confidence, while the company is also executing comprehensive risk management and mitigation plans.

The group is confident its diversity will see it through, with 40 per cent of revenue coming from digital games.

Aristocrat emphasises term loan facility is not due until October 2024 and is covenant lite, providing significant financial flexibility.

Developer Mirvac also highlights its debt position to ride out this tough period, as well as a robust balance sheet with $944 million in cash.

"As the effects of the COVID-19 outbreak impact Australia and our business, we are taking swift and prudent measures across the business, to not only protect our employees and stakeholders, but also provide transparency in what is an ever-changing environment," says CEO and managing director Susan Lloyd-Hurwitz.

"Our immediate priority remains the safety and wellbeing of our employees, customers and visitors to our Mirvac sites and the communities we serve."

REA Group to offer free re-listings

Online property listings company REA Group actually achieved new audience records on realestate.com.au in February with more than 93 million visits, as well as app launches of 38.4 million.

But given the exceptional circumstances with Covid-19 and the uncertainty of the economic environment, the company has determined it is not possible to predict the impact on residential listing volumes.

"As the spread of COVID-19 continues, we are focused on the health and safety of our people and local communities, while supporting our customers," says REA CEO Owen Wilson.

"In the spirit of true partnership we want to help our customers through these unprecedented conditions by introducing tangible measures.

"This will include the ability to re-list or re-upgrade listings for free, which will provide Australians greater confidence when selling their home."

He says the company will also delay the timing of contracted price changes in its residential business, which were previously due 1 July 2020.

"The duration of these measures to support our customers will continue to be assessed based on market conditions and the further developments with the coronavirus," says Wilson.

"REA is well equipped to operate in this challenging environment with best practice continuity measures in place.

"We have a very healthy balance sheet, low debt levels, and the capacity to increase debt facilities as necessary. We are in a strong position to successfully overcome these unprecedented times."

Updated 11.41am AEDT on 18 March 2020.
---
Ardent Leisure closes all US Main Event entertainment centres

The parent company of Main Event, Ardent Leisure Group (ASX: ALG), will temporarily close all Main Event entertainment centres to help stop the spread of Covid-19.
Main Event, a bowling and entertainment business, will shut down its 43 US centres from 17 March through until the end of March 2020.
"The management team at Main Event views this as an appropriate decision in light of the current circumstances," says Ardent Leisure.
"Main Event will continue to monitor the situation to determine when the centres will re-open."
Updated at 10:37am AEDT on 18 March 2020.
---
Biosecurity emergency declared in Australia, travel advice at Level Four, do not travel

Speaking at a press conference in Canberra this morning, Prime Minister Scott Morrison has announced a new gathering ban and enforced the toughest travel restrictions in the country's history.
It comes as the Government declares the pandemic a biosecurity emergency under the Biosecurity Act by the Governer General.
The Federal Government has placed a ban on non-essential gatherings of persons 100 or greater in indoor areas effective today.
In outdoor areas the advice remains as it was announced on Friday at 500 people.
Essential gatherings include: airports, public transportation & public transportation facilities, medical facilities, aged care facilities, correctional facilities, courts or tribunals, grocery stores, office buildings, factories, construction sites, schools, universities, hotels, motels, mining camps, and other places where people are transiting.
Food markets are exempt from the 500-person limit, however they must undertake additional measures,such as control of patronage level numbers or stall density reduction to decrease the risk of Covid-19 transmission.
Additionally, the Government has upgraded travel advice for Australians looking to leave the country to Level Four.
This is the first time travel advice has reached this level in Australia's history.
"The message to Australians is do not travel abroad," says the Prime Minister.
"Do not go overseas. That is an indefinite ban."
The Government recommends all Australians who are overseas to return as soon as possible by commercial means.
Regarding domestic travel the PM says flying interstate is low risk at this point in time.
"We have not seen evidence of people contracting this virus on aircraft. The issue is not people being on planes, it is on people moving around the country," says the Prime Minister.
As for schools, the PM says he has received health advice that they stay open for the time being.
'As a father I am happy for my kids to go to school. There's only one reason they shouldn't be going to school and that is if they are unwell," says the PM.
"Whatever we do we've got to do for at least six months."
"That means the disruption that would occur from the schools closing would be severe."
The Prime Minister also lambasted those who have been panic buying groceries and hoarding essential items, dubbing the practice as 'Un-Australian'.
"Stop hoarding, I can't be more blunt about it," said the Prime Minister.
"I have got to say it is one of the most disappointing things I have seen in response to this crisis. It's ridiculous, it's Un-Australian and it must stop."
As for a rumoured second stimulus package, the Prime Minister says the Australian Governor is considering further economic measures. The details are still being worked on and will be announced once properly designed.
The PM has also announced an aviation package for the refunding and ongoing waiving of a range Government charges on the industry including aviation fuel excise, Airservices charges on domestic airline operations and domestic and regional aviation security charges.
The total cost of the measures are estimated to be $715 million, with an upfront estimated benefit of $159 million to our airlines for reimbursement of applicable charges paid by domestic airlines since 1 February 2020.
There are now 470 confirmed cases of the coronavirus in Australia.
France in lockdown
France, which on March 6 only had slightly more recorded cases of the virus than Australia has now, enacted bans on all non-essential outings overnight with penalties of up to 135 euros (AUD$247).
French President Emmanuel Macron promised to guarantee 300 billion euros (AUD$550 billion) worth of loans to businesses, in addition to the suspension of rent and utility payments.
"No French company, whatever its size, will be exposed to the risk of collapse," Macron said.
The French Government will also help health sector workers by paying for their hotels, taxis and childcare during the outbreak.
Updated at 9:31am AEDT on 18 March 2020.
---
Virgin to suspend all international flights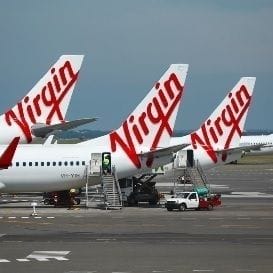 Listed airline Virgin Australia Group (ASX: VAH) will suspend all international operations from 30 March to 14 June as travel demand flatlines.
Virgin will also cut domestic capacity by 50 per cent until 14 June.
Both updates have effectively grounded the equivalent of 53 aircraft.
While all international Virgin flights will be suspended from 30 March, a number of services will end before then including:
Melbourne to Los Angeles services suspended from 20 March
Brisbane to Haneda services suspended from 29 March
Melbourne to Denpasar services suspended from 29 March
Until 29 March Virgin will operate a reduced international schedule to ensure Australians can make it home.
Virgin says it is working on a range of measures to address the impact of the cuts on its staff including the use of accrued annual leave, leave without pay, redeployment and, in some circumstances, redundancies.
"We have entered an unprecedented time in the global aviation industry, which has required us to take significant action to responsibly manage our business while balancing traveller demands and supporting the wellbeing of Australians," says Virgin Australia CEO and managing director Paul Scurrah.
"The Virgin Australia Group is focused on ensuring we manage the business through this difficult period and maintain a strong and competitive aviation industry in Australia for years to come."
Impacted guests who wish to change their travel with Virgin due to Covid-19 have a number of options:
Guests with new or existing domestic and international bookings through 30 June 2020 have the option to change their flight to a later date, and/or a different destination, without incurring a change fee.
Guests who no longer wish to travel can cancel their flight and retain the value of the booking as a travel credit
The Australian Competition and Consumer Commission (ACCC) has issued advice for consumers if their events, flights or travel servcies are cancelled because of the coronavirus pandemic.
"If events, flights or other travel services such as cruises are cancelled, the ACCC expects refunds or other remedy such as a credit note or voucher will be offered in most circumstances," says the ACCC.
"However, if the event, flight or travel service is cancelled due to government restrictions, consumer rights under the consumer guarantees may be impacted. In these situations consumers may be entitled to a refund under the terms and conditions of their ticket, or potentially may make a claim under a travel insurance policy."
"If a consumer chooses not to attend an event that is still going ahead or travel domestically due to coronavirus concerns, this may be treated as a 'change of mind'. The same applies to hotel room bookings. Consumers' rights to refunds in these circumstances will depend on the terms and conditions and any cancellation policy adopted by the business."
Updated at 8:58am AEDT on 18 March 2020.
---
---
Department of Foreign Affairs and Trade advises all Australians overseas to return to Australia
Australia's Minister for Foreign Affairs Marise Payne has advised that Australians who are overseas and want to come home should do so as soon as possible.
As more countries close their borders or introduce travel restrictions, overseas travel is becoming more complex and difficult.
Commercial options are also likely to become less available with most airlines cutting or suspending international routes.
Qantas Group (ASX: QAN) announced earlier today that international capacity will be cut by around 90 per cent until the end of May 2020.
Virgin Atlantic has taken similar measures to manage its experience with Covid-19 and will reduce its schedule by around 80 per cent by 26 March.
Australians who are overseas & want to come home are advised to do so as soon as possible by commercial means. Transport options will likely become more limited as countries respond to the #COVID19 outbreak & @dfat's capacity to provide consular help may be limited.

Marise Payne (@MarisePayne) March 17, 2020
---
---
Gadens and Lawcadia launch Covid-19 legal workflow platform
National law firm Gadens and legal-tech company Lawcadia have launched a new service to help in-house legal teams keep above water as they enter the uncharted waters of the Covid-19 pandemic.
Founded by Warwick Walsh and Sacha Kirk (pictured left), Lawcadia has been a major source of digital disruption in the legal sector, and won the Legal category in the Business News Australia Young Entrepreneur Awards 2019.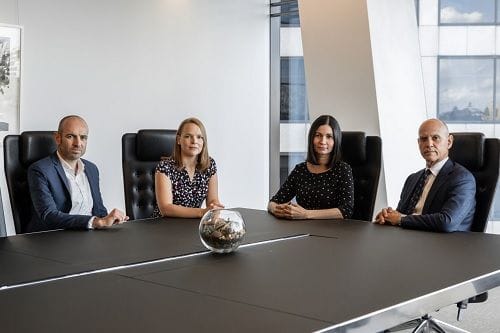 Lawcadia is now proving its worth in response to a deluge of legal issues corporate and government teams are facing in light of the virus outbreak.
The Covid-19 Legal Workflow product has been designed to help these teams and their senior management identify, triage and respond quickly to the wide range of complex legal issues and questions that are arising.
"Corporate and government legal teams are facing a growing tsunami of legal issues that need to be addressed urgently," says Walsh, who is also CEO at the tech company.
"These issues will continue to escalate in number and seriousness over the coming months.
"We saw the pressure our clients are under, and we identified a way in which we could help them manage issues and also solve the bottleneck of legal work that will emerge as illness and working from home starts to impact in-house resource levels."
Where in-house legal teams don't have the expertise or the resources to handle pandemic-related legal issues for their clients, this product also allows work to be channelled to Gadens COVID-19 practice group.
"The ability to develop a product to help our respective client bases and get it to market in such a short space of time is a testament to the agility of both our firm and Lawcadia, the quality of our respective teams, and the desire to help our clients in what is going to be an incredibly difficult three, six and 12 months," Gadens Paul Spiro.
In addition to partnering with Lawcadia, Gadens has formed a COVID-19 practice group with specialists across the firm. This will provide rapid responses to the diverse issues that need to be addressed as the outbreak progresses and the ramifications that will follow.
Spiro said businesses under disruptive stress will be subjected to all sorts of pressures and many will have to make rapid, existential decisions for themselves and their workers.
"Although many decisions will be forced on them, how organisations respond most effectively will depend on understanding their starting position," Spiro said.
"With so much to consider and in-house counsel already overwhelmed, we're aggregating our firm-wide knowledge and resources with cutting-edge workflow technology to offer solutions to problems most in-house counsel don't even recognise they might have."
Updated at 6:06pm AEDT on 17 March 2020.
---
---
Neighbourhood shopping centres thriving
Suburban shopping centres anchored by major chains like Woolworths, Coles or Kmart are benefiting from the surge in panic buying, according to Shopping Centres Australasia Property Group (ASX: SCP).
SCP CEO Anthony Anthony Mellowes highlights his company, which owns 85 wholly-owned neighbourhood shopping centres all over Australia, is seeing strong levels of activity.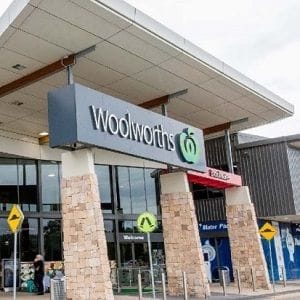 "You don't buy a suit in our shopping centres. It's really about supermarkets, convenience shopping, and they're very busy at the moment," he tells Business News Australia.
"People are benefiting from some of this panic buying and doing exceptionally well, so that's food such as takeaway food, butchers, bakers, etcetera - McDonald's, KFC, they're all performing well, and pharmacies and medical centres are performing well."
"We've got quite a few discounters such as The Reject Shop (ASX: TRS) which came out recently to say how strong sales have been in the last two weeks."
However, he clarifies this is not necessarily an "across the board" scenario and some businesses will be suffering.
"I'd love to be able to sit here and say because our shopping centres are really busy and the supermarkets are really busy, we're all fine, but we will have some tenants who will be coming under pressure because people aren't buying their product or using their particular services," says Mellowes, whose company has a portfolio worth more than $3.2 billion.
"We'll be working with those individual retailers to assist them to get through a trying period, just like the government is giving some assistance packages here.
"We spend a lot of time getting the right tenancy mix for the long term in our shopping centres, so if someone came under pressure for the short term - as could be the case now - we would certainly be working with them and if that meant in some form of rent abatement we would obviously be looking at to see if it was in the long-term interest and this was a little short-term issue."
Mellowes' comments follow a call from Premier Retail CEO Mark McInnes (see below) for retail property owners to help their tenants push through tough times.
AMP and Scentre Group focus on how to keep trading alive
AMP Capital, which owns 28 retail centres in Australia and New Zealand, provided a statement about its plans to help stores weather the Covid-19 storm.
"We continue to support our retail partners on an individual basis as we navigate through this difficult time to ensure that centres can continue to trade as normal and provide essential services," an AMP spokesperson told Business News Australia.
"For example, where flexibility of trading hours is requested, we are working through this on an individual basis with our retailers.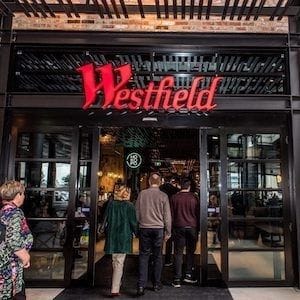 "Our focus is on providing a safe place for people to shop and work, with increased signage throughout the centres regarding safe hygiene practices and placing extra hand sanitising units in high use areas."
AMP is closely monitoring the Covid-19 situation as well as the advice of state and national health authorities in relation to infectious diseases.
"The health and safety of everyone visiting and working at our centres is our primary focus, as we continue to create a safe and welcoming experience," the spokesperson said.
"We are currently reviewing all centre activations, but at this stage do not have any large scaled events planned in the near future.
"Across our assets we have remained diligent in our cleaning processes and through our service providers, we have placed additional focus on key areas such as hard surfaces, food courts and bathrooms."
Meanwhile, Scentre Group (ASX: SCG) CEO Peter Allen sent a letter to shareholders emphasising the importance of hygiene and cleanliness.
"If a retail partner becomes aware of any confirmed cases of COVID-19 within their customer facing teams in our centres, they must contact their local Westfield centre management immediately," said Allen, whose company owns and operates 42 Westfield centres in Australia and New Zealand.
"We would then work with our retail partner and the relevant health authority to support any required public communication and advice on deep cleaning.
"We are working with our retail partners to ensure our forward program of in-centre activations addresses the necessary wellbeing precautions whilst supporting business continuity."
Given the volatility in capital markets, Scentre Group also made the decision to pause its share buyback program.
Updated at 4:26pm AEDT on 17 March 2020.
---
---
Premier Investments calls for retail landlord support to weather the crisis
The head of Premier Investments' (ASX: PMV) retail group has emphasised the key part retail building landowners will play in helping stores survive the economic impacts of the global health crisis.
Premier Retail manages well known brands including Smiggle, Portmans, Just Jeans, Peter Alexander, Jay Jays, Jaqui E and dotti.
"Landlords have a major role to play to ensure retailers can operate in the short term for the long-term benefit of all stakeholders," says Premier Retail CEO Mark McInnes.
"Since the outbreak of COVID-19, we have closed two stores in Hong Kong and we are prepared to close many more stores globally if landlords do not respond to the current crisis."
French shopping centre conglomerate Unibail-Rodamco-Westfield (ASX: URW), which purchased Westfield Corporation in 2017, provided a snapshot of the European retail situation yesterday.
"At this date, local authorities have required all non-essential stores to close in France, Spain, Poland, Austria, the Czech Republic and Slovakia," URW said.
"As such, the Group's shopping centres in these markets are substantially closed (supermarkets, food stores, and pharmacies are typically allowed to open). Some limitations to trading hours also apply in Denmark.
"The Group's other shopping centres continue to trade as normal for now, albeit with reduced footfall, although URW expects other governments may adopt similar measures in due course."
URW said it was still too early to determine the impact on the contractual obligations of the group's retailers and other partners, "or to estimate the effect of any case-by-case support measures the Group may decide on".
"The Group has started an active dialogue with its tenants on how to address these unprecedented challenges. In addition, URW is actively reducing non-staff expenses, deferring non-essential capital expenditure and will make use of any relevant facilities or arrangements provided by the various national authorities to assist companies through the crisis.
"However, considering the uncertainty around this rapidly evolving situation and how long the above preventative measures will need to remain in place, it is not currently possible to estimate the extent of the impact on the Group's earnings."
Updated at 1:37pm AEDT on 17 March 2020.
---
---
Splendour In The Grass postponed
While the Byron Bay Bluesfest may have been cancelled due to the coronavirus outbreak and measures to prevent mass gatherings, another music festival in the coastal town is still hanging on for life this year.
Organisers of Splendour In The Grass have postponed the event from July to October 23-25 for the festival's 20th anniversary.
"Flume, The Strokes and Tyler, The Creator have all confirmed their attendance for these new dates alongside most others," organisers said in a statement.
"As this is moving quickly and we work through the detail there will be some programming changes but we are confident that rescheduling to October a one off Spring edition of Splendour is the best way to ensure we present the Splendour experience you all know and love.
"All tickets purchased for the original Splendour July dates are valid for entry on the new October dates."
Ticketholders who are not able to attend over the new dates will be able to apply for a refund from Moshtix, which will contact them directly.
"Good news for those on the waiting list, for any refunded tickets we will do a special ticket release in the coming weeks."
Updated at 1:11pm AEDT on 17 March 2020.
---
---
Covid-19 vaccine trial kicks off in Seattle
Researchers in the Northwestern US city of Seattle are recruiting healthy adult volunteers to participate in an investigational vaccine trial aimed at protecting against Covid-19.
The Phase 1 clinical trial evaluating the possible vaccine has begun at Kaiser Permanente Washington Health Research Institute (KPWHRI) in Seattle, and will enroll 45 volunteers aged between 18 to 55 years over approximately 6 weeks.
The first participant received the investigational vaccine today (16 March US West Coast Time).
The study is funded by the US National Institute of Allergy and Infectious Diseases (NIAID), whose scientists developed the experimental vaccine in collaboration with biotechnology company Moderna Inc from Cambridge, Massachusetts.
The Coalition for Epidemic Preparedness Innovations (CEPI) supported the manufacturing of the vaccine candidate, known as mRNA-1273.
The study will evaluate different doses for safety and the vaccine's ability to induce an immune response in participants.
"Finding a safe and effective vaccine to prevent infection with SARS-CoV-2 is an urgent public health priority," says NIAID director Anthony S. Fauci MD.
"This Phase 1 study, launched in record speed, is an important first step toward achieving that goal."
Last month a University of Queensland team met a key milestone in their fast-tracked research to develop a vaccine for this new form of coronavirus.
The scientists created their first vaccine candidate in the space of three weeks and planned to move immediately into further development before formal pre-clinical testing.
UQ is also working with the same coalition, CEPI, that is helping the US researchers to manufacture their vaccine candidate.
UQ Vice-Chancellor and President Professor Peter Høj AC said the team had shown considerable progress in line with the highly accelerated time frame of the rapid response program, and the long hours in the lab had paid off with this achievement.
There is still extensive testing to ensure that the vaccine candidate is safe and creates an effective immune response, but the technology and the dedication of these researchers means the first hurdle has been passed," Professor Høj said.
The work in the lab shows the feasibility of using UQ's 'molecular clamp' technology to engineer a vaccine candidate that could be more readily recognised by the immune system, triggering a protective immune response.
The next stage is to produce this on a larger scale needed for additional testing, to determine its effectiveness against the virus.
Researchers said the early research had gone 'as expected' and the material created had the properties which allowed the team to proceed with vaccine development.
Updated at 12:57pm AEDT on 20 March 2020.
---
NSW Government announces $2.3b stimulus package
A $2.3 billion stimulus package announced today by the NSW Government will go towards protecting the economy, jobs and the health of the state's community.
The package has two components; $700 million for extra health funding and $1.6 billion in tax cuts for NSW businesses including:
$450 million for the waiver of payroll tax for businesses with payrolls of up to $10 million for three months (the rest of 2019-20). This means these businesses will save a quarter of their annual payroll tax bill in 2019-20;
$56 million to bring forward the next round of payroll tax cuts by raising the threshold limit to $1 million in 2020-21;
$80 million to waive a range of fees and charges for small businesses including bars, cafes, restaurants and tradies;
$250 million to employ additional cleaners of public infrastructure such as transport assets, schools and other public buildings;
More than $250 million to bring forward maintenance on public assets including social housing and crown land fencing; and
$500 million to bring forward capital works and maintenance.
NSW Health will receive $700 million of extra funding to assist in doubling ICU capacity, preparing for additional Covid-19 testing, purchasing additional ventilators and medical equipment, establishing acute respiratory clinics, and bringing forward elective surgeries to private hospitals.
"The Government stands ready to do whatever it takes to keep people safe and ensure our economy withstands this storm," says NSW Treasurer Dominic Perrottet.
"Today we are injecting $700 million into the health system and almost $1.6 billion to boost business. In simple terms, this money will help save the lives of loved ones and protect jobs.
"We are supporting business by lowering their costs through tax cuts and fee reductions, and working to boost jobs by funding ready-to-go capital work and maintenance projects as a priority."
Updated 12.23pm AEDT on 17 March 2020.
---
---
Australian Fashion Week cancelled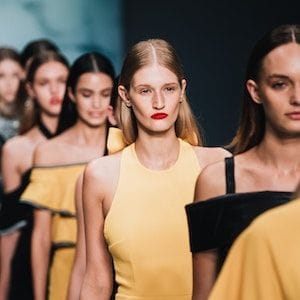 The organisers of Mercedes-Benz Fashion Week have pulled the plug on the event that was scheduled to go ahead on May 11-15, citing coronavirus concerns.
The decision follows the Federal Government's advice to avoid mass gatherings of 500 people or more.
Read the organisers' statement below:
"Due to the Australian Health Protection Principal Committee (AHPPC)'s mandate against holding non-essential, organised public gatherings of more than 500 people in light of global health concerns regarding COVID-19 (coronavirus), we regret to share that Mercedes-Benz Fashion Week Australia 2020 will not take place. We thank our incredible designers, producers, partners and staff for their support of the Australian fashion community and look forward to celebrating our 25th anniversary in 2021.
"This decision was made after careful consideration, as the health and safety of everyone involved remains our top priority.
"We will continue sharing relevant updates via email, our website and social feeds."
Updated 11:53am AEDT on 17 March 2020.
---
---
Coca-Cola Amatil withdraws earnings guidance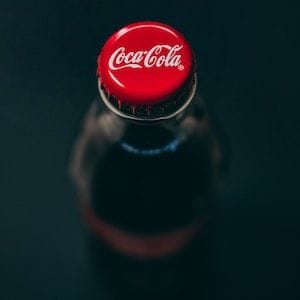 The double whammy of the bushfire crisis and now the ongoing Covid-19 outbreak has forced Coca-Cola Amatil (ASX: CCL) to withdraw its earnings guidance.
In a statement posted to the ASX CCL says measures taken by governments to slow the rate of coronavirus infection have had a "myriad of consequences" on the business.
"We will continue to support our customers and our local communities, and at this stage we expect we can continue to operate our business and avoid significant supply chain disruption, while maintaining our workforce during this challenging time," says CCL managing director Alison Watkins.
In Australia and New Zealand the company says it is witnessing strong growth in its supermarket channel as customers stock up for self-isolation or quarantine periods.
Despite growth in its supermarkets channel, CCL has witnessed declines in its On-The-Go (OTG) channel.
"We would expect OTG weakness to accelerate given consumers' likely preference for staying at home as well as the widespread cancellation of major sporting, entertainment and cultural events," says CCL.
Updated at 11:22am AEDT on 17 March 2020.
---
---
S&P downgrades Virgin Australia to 'B-' rating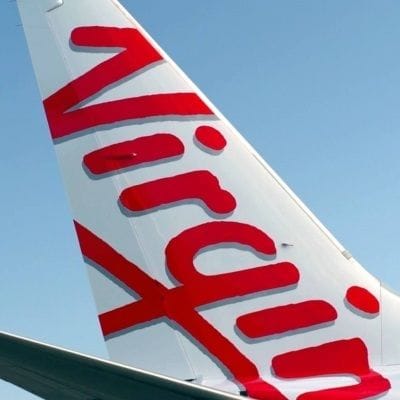 While Virgin Australia (ASX: VAH) has emphasised its domestic focus means less exposure to international flight problems, ratings agency Standard & Poor's (S&P) believes the airline is in for tough times ahead.
S&P has downgraded Virgin's rating to 'B-' due to deteriorating domestic market conditions, along with a CreditWatch negative placement.
The company previously had rating of 'B+'.
"We believe Virgin Australia's concerted efforts to further reduce capacity, exit loss-making routes, as well as accelerate cost reduction and fleet simplification initiatives - while appropriate - are unlikely to fully offset the cash flow impact of reducing travel demand," S&P said.
"As a result, we believe there is an increasing likelihood that near-term cash outflows will increase, and leverage will remain elevated in fiscal 2021."
The agency took this position after forming the view that rapidly deteriorating industry conditions are spreading from the international to the Australian domestic market.
"We now believe Australia's economy will grow at just 1.2 per cent in 2020, which is the weakest economic outlook in 20 years," S&P said.
"Subdued economic conditions are exacerbated by corporate and leisure travelers cancelling unnecessary travel and the requirement for incoming international travelers to self-isolate on their return to Australia.
"Further, the extent and duration of reduced travel demand remain highly uncertain. We believe risks remain to the downside with an increasing likelihood that infections will continue to rise as Australia approaches the winter months."
S&P also notes forward bookings and the Velocity Frequent Flyer business provide a material source of working capital, some of which could unwind.
"The airline's unearned revenue comprises predominantly forward bookings," the agency said.
"While most bookings are unlikely to be eligible for cash refunds, changes in forward booking patterns could reduce Virgin Australia's working capital benefit, particularly given the skew towards near-term bookings.
"In addition, any decrease in the sale of frequent-flyer points to third-parties (particularly banks) or increased frequent-flyer redemption activity (particularly merchandise rather than flights), could also erode Virgin Australia's working capital buffer."
Updated at 11:18am AEDT on 17 March 2020.
---
---
Qantas cuts international flight capacity by 90 per cent
Flying schedules on Qantas and Jetstar planes have been slashed dramatically as travel demand falls significantly.
Total Qantas Group (ASX: QAN) international capacity will be cut by around 90 per cent until the end of May 2020, while domestic capacity will be cut by around 60 per cent.
Internationally the 90 per cent cut is up from a 23 per cent reduction announced just last week and is largely in response to the impact of severe quarantine requirements globally.
Within Australia the jump to 60 per cent is significantly higher than the five per cent reduction announced last week and reflects a decline in forward travel demand due to government containment measures, corporate travel bans, and a general pullback from everyday activities across the Australian community.
Effectively 150 Qantas Group planes have been grounded as a result, including almost all of the group's wide-body fleet.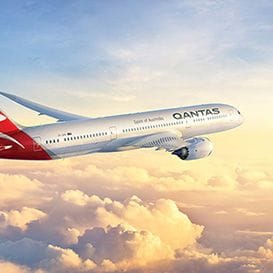 The route-by-route details of these changes are still being worked through and will be clarified in the coming days.
Some domestic passenger aircraft will be used for freight-only flights in the meantime to replace lost capacity from regular scheduled services.
Naturally this announcement will have a significant impact on the company's 30,000 strong workforce.
Qantas says the company is working to manage the impact through the use of paid and unpaid leave.
Customers with existing bookings on any domestic or international flight until 31 May 2020, who no longer wish to travel, can cancel their flight and retain the value of the booking as a travel credit voucher.
Virgin Atlantic has taken similar measures to manage its experience with Covid-19 which has resulted several days of negative bookings for the airline.
The British airline will reduce its schedule by around 80 per cent per day by 26 March.
Consequently, approximately 75 per cent of the airline's fleet will be grounded and it is expected this will increase to up to 85 per cent grounded during April.
Certain flight routes have also been canned including its London Heathrow to Newark route.
Staff will be asked to take eight weeks unpaid leave over the next three months, with the cost spread over six months' salary to reduce costs without job losses.
Regional airline Rex (ASX: REX) has entered into a trading halt this morning pending the release of a further announcement.
Updated at 10:27am AEDT on 17 March 2020.
---
---
QLD Government establishes $500m loan facility to support businesses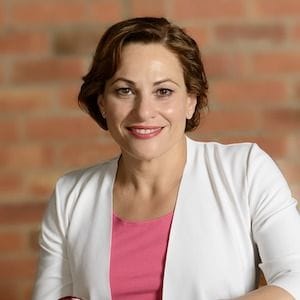 A $500 million loan facility has been established by the Palaszczuk Government designed to support businesses in Queensland and keep staff in jobs.
The loan facility will comprise loans of up to $250,000 with an initial 12-month interest free period for businesses to retain staff.
The QLD government will also extend the coronavirus payroll tax deferral to all businesses across the state. To date, almost 300 small and medium businesses have taken up the payroll tax deferral.
"As the Prime Minister has pointed out, it's small businesses that are hurting the most, and its them we moved to help first with our initial payroll tax deferral earlier this month," says deputy premier and treasurer Jackie Trad (pictured).
"But we are seeing this outbreak is having a devastating impact on all Queensland companies, large and small, so now we will extend the offer of a six-month payroll tax deferral to all affected businesses across the state."
"We know the deferral for small businesses was popular in the first fortnight we've already seen companies from the Gold Coast to Far North Queensland in sectors from tourism and hospitality to marine engineering take up the offer."
Updated 9:35am AEDT on 17 March 2020.
---
---
Trump advises Americans to avoid gatherings of 10 or more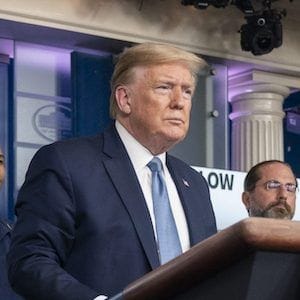 US President Donald Trump has encouraged Americans to avoid gatherings of 10 or more people for the time being.
"We've made the decision to further toughen the guidelines and blunt, the infection," said President Trump at a press conference on Monday.
"We'd much rather be ahead of the curve than behind it, and that's what we are."
"Therefore, my administration is recommending that all Americans including the young and healthy work to engage in schooling from home when possible."
"Avoid gathering in groups of more than 10 people, avoid discretionary travel and avoid eating and drinking in bars, restaurants and public food courts."
Elsewhere overseas Germany, Canada, Egypt, Switzerland, Malaysia, and Chile have closed their borders.
The Spanish Government has nationalised all private hospitals and healthcare providers to tackle a surge in coronavirus cases.
And the global death toll is now at 7,119 people, with 181,377 total cases confirmed.
Updated 9:21am AEDT on 17 March 2020.
---
---
Racing NSW closes doors to events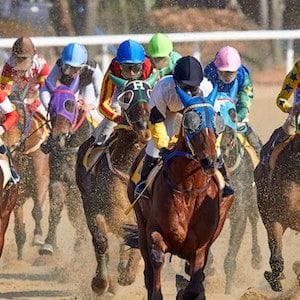 This Saturday's $3.5 million Golden Slipper horserace at Rosehill Gardens in Western Sydney will be run behind closed doors as Racing NSW places restrictions on public attendees.
The horse racing authority has imposed a uniform response to all thoroughbred race meetings, barrier trials and trackwork in NSW, meaning any horse race in the state is closed to the public effective immediately.
No on-course wagering facilities will be available and all essential personnel will be required to leave the racecourse after their horses have run.
Because of coronavirus concerns Racing NSW has also abandoned a number of race meetings including the Ardlethan picnic meeting and Trangie race meeting on Saturday 21 March, the Tullibigeal picnic meeting on Saturday 28 March, and the Cootamundra picnic meeting on Saturday 4 April.
Updated at 8:52am AEDT on 17 March 2020.
---
---
Farmers will pull out all stops to ensure fruit & veg is on shelves
The Australian Fresh Produce Alliance (AFPA) explains its members are at the front line of delivering fruit and vegetables to the country's consumers despite the challenges posed by Covid-19.
The alliance highlights "rigorous" systems are in place to guard against the spread of foodborne illnesses and viruses, and its members are working with the government and retailers to ensure the most comprehensive systems are working to deal with the impact of the coronavirus.
Food Standards Australia and New Zealand (FSANZ) advises the "transmission (of coronavirus) through food is unlikely and there is no evidence of this occurring with novel coronavirus to date, however investigations into how the virus spreads are continuing".
"Our members are at the forefront of efforts to maintain the supply of fresh fruit and vegetables to all Australians," says FPA CEO Michael Rogers.
"They are also focussed on ensuring business continuity in order to maintain crop production, harvesting and supply.
"It is vitally important in these unprecedentedtimes for people to be able to access and continue to consume healthy and nutritious food."
He says farmers remain vigilant in providing safe and nutritious fruit and vegetables while managing the impact of coronavirus on individual businesses.
Updated at 6:19pm AEDT on 16 March 2020.
---
---
WA commits $114 million to small business support
Western Australia Premier Mark McGowan has announced a $607 million stimulus packaged to help small and medium businesses and households in the state.
The Premier has committed $114 million to support small businesses including:
A one-off grant of $17,500;
Bringing forward the $1 million payroll tax threshold tax by six months to July 1, 2020; and
Businesses affected by Covid-19 can defer payroll tax payments until July 21, 2020.
11,000 WA businesses are expected to benefit from the cut in payroll tax.
In addition to the stimulus for small and medium sized businesses the WA Government will immediately place a freeze on household fees and charges, including electricity, water, motor vehicle charges, the emergency services levy and public transport fares.
"We are in uncharted territory and there's no doubt our economy is going to feel the effects of COVID-19," says Premier McGowan.
"As a responsible Government, we must respond and we must provide certainty to both businesses and households."
"These measures will provide relief to WA families, seniors and small businesses to further support our economy to withstand the headwinds we face."
Updated 5:10pm AEDT on 16 March 2020.
---
---
ANZAC Day services cancelled in NSW, WA, VIC and TAS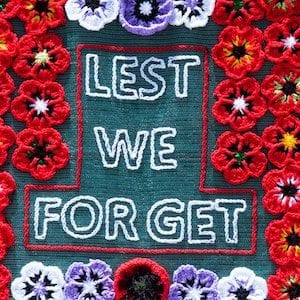 ANZAC Day services in NSW, WA, VIC and TAS have been cancelled by each state's Returning Services League (RSL).
All RSLs have made a statement saying the decision to cancel the services was based on securing the health of those that would choose to attend ANZAC Day dawn services on 25 April.
"Given the significant concerns around the spread of COVID-19, it would be irresponsible to allow such large gatherings as we see each year on ANZAC Day to go ahead," says RSL NSW acting state president Ray James.
"This is not a decision we have taken lightly. The RSL has a responsibility to act in the best interests of veterans and the general public. In these uncertain times we must follow the advice of medical experts and do everything we can to protect the community."
Updated 3:22pm AEDT on 16 March 2020.
---
---
Second stimulus package being considered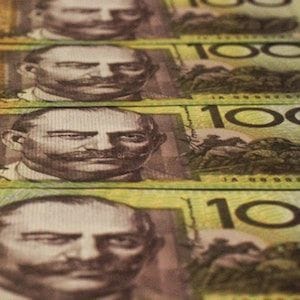 The Federal Government is reportedly considering launching a second round of spending just days after announcing a $17.6 billion stimulus package to revive the economy.
As reported by the Sydney Morning Herald Prime Minister Scott Morrison is conducting meetings with Treasurer Josh Frydenberg and Finance Minister Mathias Cormann to consider new economic measures as Covid-19 strangles Australian industries.
Speaking to 3AW today Morrison says the government's response to the coronavirus will go well beyond measures taken during the GFC.
"I mean, in the GFC, we didn't have to shut down the borders," says PM Morrison.
"In the GFC, we didn't have to stop mass gathering of the public. I mean, this is of an order well beyond what we saw last time. And it'll be a challenging period. But, you know, Australians will come through".
Updated at 3:13pm AEDT on 16 March 2020.
---
---