Young Entrepreneurs 2010: Jenan Thorne
Written on the 3 December 2010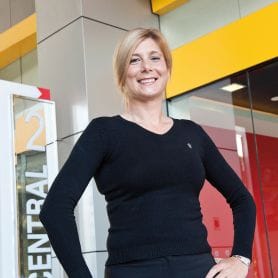 Saber Accountants is cashing-in as business owners focus on taxation compliance and financial security.
Co-founder and director Jenan Thorne, attributes her company's ongoing expansion to both increased ATO activity and Saber cementing its market position.

"We been established on the Coast for more than three years now and I believe people are becoming more aware of who we are and what we offer the market," she says.

"We've also picked up a lot of work as a result of increased ATO audits and regulation on all sectors and scales of business. Many business owners are still confused about Federal Government changes to taxation laws and are worried about what applies to them and how to stay compliant.

"A lot of companies are also seeking more cash flow and tax planning services from their accountants."

Thorne says increased regulation on what advice accountants can give clients about self-managed super funds will also present both challenges and further growth.

"Every year the number of clients asking about self-managed super funds increases, and the number of funds available doubles," she says.

"Increased government regulation on what advice we can give clients has proved a challenge for the industry as it seems to be ever-changing. You've got to really be on top of that as the level of responsibility is very high."

An influx of work is seeing Saber outgrow its two Southport Central office spaces and Thorne expects the company to occupy a third office within the next year.

"We are planning on expanding shortly, whether it is into another office in the same building or a separate location," she says.

"I've always had the goal to be able to adapt to the market, but our growth at the moment is seeing our staff numbers come close to exceeding the space we have for desks and chairs.

"We can probably operate with the same number of people for the next 12 months but it is more likely we'll further expand and take up more office space."

The 40-year-old says the more staff she puts on, the more her focus as a business owner must shift to 'the ultimate goal'.

"It can be extremely difficult for a small business owner to step back from all the micro managing," says Thorne.

"When I put on a new staff member to manage a department I always feel like I should be double checking everything. Eventually I had to learn to let go a little bit, put the central procedures in place, allow the staff to do their jobs and simply oversee everything.

"As a new business owner you can get caught up in all the little things. Once you learn that those little things are never-ending you start finding the time to work on the bigger picture."

Jenan Thorne
Saber Accountants
ACCOUNTING
Age: 40
Business Est: 2007
Staff: 18
Growth: 25 per cent
Turnover: $1.5 million

Latest News
SANTA DELIVERS KOGAN A GIFT
KOGAN.COM (ASX: KGN) has exceeded its expectations and reported another strong quarter of trade.

The online retail...