UNITED STATES A GIFT THAT KEEPS ON GIVING FOR EMERCHANTS
Written on the 11 October 2016 by Chelsey Landford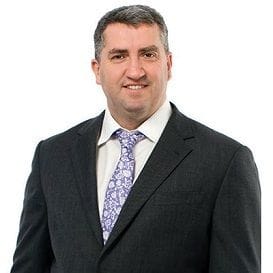 PAYMENT solutions provider Emerchants (ASX:EML) has signed four B2B Virtual Card agreements with US companies seeking to improve their accounts payable processes.

Boasting optimised payment methods, payment terms and data management, the multi-year programs will enrol suppliers and pay them via a virtual prepaid debit card, with EML claiming a portion of the interchange fee generated on each transaction.

Participating businesses include air filtration provider BH Altair, metal recycling company Midwest Scrap Management, cable television giant WideOpenWest and telecommunication powerhouse Sprint.

CEO Tom Cregan says the agreements mark an exciting opportunity for further expansion in the US market following the company's acquisition of North American group Store Financial Services in May.

"The North American team identified B2B virtual payments as a future growth driver prior to the acquisition by EML and have continued to develop the solution over the last six months," he says.

"As we've seen from other parts of our business, the right technology and successful execution leads to more agreements, so we are very focused on these four programs and generating the results that our customers are expecting."

Suppliers are currently in the process of enrolling in the programs, which are scheduled to go live in January 2017.

Cregan says EML anticipates transaction volumes exceeding $100 million per year once such programs reach maturity in late 2017.

The announcement comes just days after the company finalised a major deal with Caesars Enterprise Service to provide cards to its 45 million loyalty program members.

The EML share price is on a solid upwards trajectory on the back of the string of positive announcements this year. This morning, the company is trading up 4.37 per cent at $2.19 per share, up from $0.675 per share one year ago.