TRANSPACIFIC INDUSTRIES CEO RESIGNS
Written on the 3 June 2013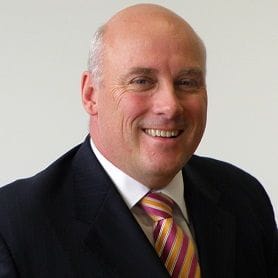 KEVIN Campbell has resigned as CEO of Transpacific Industries Group (ASX: TPI), the company announced today.

Human resources firm Spencer Stuart will conduct an international search for TPI's next CEO, with Campbell expected to stay on until a replacement is found to ensure a smooth transition.

Chairman Martin Hudson praised the outgoing CEO's contribution to the business after the board accepted his resignation.

"His leadership has been important at a time when the Group has begun a process of transformation and achieved a stronger capital position," says Hudson in a statement to the ASX.

Campbell believes he is no longer able to provide the commitment required to drive the transformation of the business, and his resignation, in addition to an earnings guidance released today, caused the share price to drop 11.80 per cent to $0.785.

Transpacific was listed at number nine in the Brisbane Business News Top Public Companies annual edition this year and is considered a leader in the industry for waste and recycling strategies.

The company experienced a significant boost to its half-yearly statutory profit in 2012 despite varied trading conditions, however, FY13 is not looking so strong.

"Market conditions were tough in the first half and those conditions have generally deteriorated further," says Campbell in a guidance note also released to the market today.

"Project deferrals by customers and the continuing weakness in manufacturing, industrial and construction activity have all had a negative impact on our operations for the year and in particular, the second half."
Read more about Brisbane's top companies by getting your hands on our special annual Top 50 Company edition and discover which companies made the list. Brisbane Business News Top Companies edition is available now through selected newsagents or you can contact our office on 07 3608 2069 to purchase.
Brisbane Business News is also available on iPad.

Latest News
APOLLO REVS UP ITS RESULTS
APOLLO Tourism & Leisure (ASX: ATL) has hit its profit forecast in its maiden result as a publicly traded company...
PROFIT DROP AT SERVCORP
SERVICED office company Servcorp has seen its profit fall, citing New York City, Singapore and Saudi Arabia as the pr...