TOO MANY APARTMENTS BRISBANE
Written on the 13 January 2012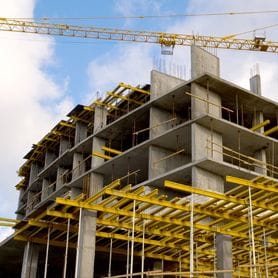 BRISBANE is headed for an acute over supply of new high-rise apartments after the city recorded its lowest sales in two years, according to the quarterly Midwood Report.
It shows unconditional high rise sales fell to 74 last year, the lowest recorded since 2009.
Report author Bill Morris, says there are now 1632 of high rise apartments on the market and the bad news is there's more to come.
"Stock levels in Brisbane are relatively high at 1632, or seven years supply at the current quarter take-up," says Morris.
"Brisbane has some 1300 apartments being marketed off the plan but not yet officially released. If all of these projects went ahead, Brisbane would be headed for an acute case of over-supply."
The figures are in stark contrast to the Gold Coast, where there was a two-year high of 73 high rise apartment sales.
Some major apartment projects in Brisbane are in between projects, which could partly account for the slump, but developers should be careful says Morris.
"Stock is pretty high, and at the current take up that is a seven year supply, but if you look at the two year average, that is only a three year supply," he says.
"There is a lot of confidence among Brisbane developers but they need to be wary. It overconfidence and they are thinking things are better, but there has just been a slow quarter and they should be careful, so should the bankers."
Latest News
WHY NEXTDC'S STOCK IS SOARING
AFTER posting its interim result, NEXTDC (ASX: NXT) gained more than 12 per cent on the stock market before noon.
...