SEARCHING AND MAXIMISING
Written on the 20 February 2012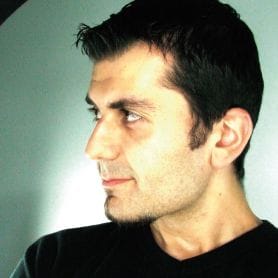 MOST businesses want maximum hits on their websites to edge out rivals, but who are the specialists that make it happen? The search engine optimisation (SEO) industry is fiercely competitive, but for Dejan SEO founder Dan Petrovic (pictured) that's no reason to hide trade secrets. He tells Brisbane Business News how a policy of transparency and customising client needs has seen his revenue quadruple in the last 18 months.

Aged 17, Dan Petrovic came to Brisbane from Croatia speaking English 'as well as any tourist'. Now 31, his SEO business is now one of the highest-ranked in Australia, with clients including Fuji Xerox and Aussie Home Loans.

In 2008 he left his position as regional manager for a local internet marketing company, going full time with a consultancy he had built up in his spare time since 2000.

"Working as a consultant I was earning four times my regular salary, but I felt loyalty for the company even though there wasn't much financial interest," he says.

"But it got to the stage where I had to move on with my business, and in 08-09 we acquired a number of clients including Fuji Xerox, product development company NetBrands, as well as partnerships in the US and Europe.

"That expanded to Real Insurance, Aussie Home Loans' insurance section and Guardian Insurance, so obviously having bigger clients means you need to supply more than just one person to deal with them."

Providing a marketing service that increases businesses' chances of getting noticed online, Dejan SEO is making itself noticed too with 22 staff across offices in Brisbane, Croatia and Serbia.

"Just last year we opened our office in the Brisbane Technology Park at Eight Mile Plains, with a small office employing a few staff, but it wasn't long before we needed to upsize," he says.

"Now we have three offices, including one Vukovan near Osijek in Croatia, the country of birth, and another in Indjija near Novi Sad in Serbia, my nationality – it's complicated.

"When it was just my consultancy we had a turnover between $100,000 and $200,000 per year, but it's grown from that to probably between $750,000 and $850,000, and that's all in the space of a year and a half."

While the business may have 'skyrocketed' in that time, Petrovic has been busy establishing himself as an SEO expert since graduating from Griffith University in 1999.

"I went to the Gold Coast and worked for a company involved in website promotion, and I was very interested in anything investigative that required exploration and analysis of data, so for me it was about getting hands on with the technology.

"I had my own side project which was a music community, and it was there that I learned the importance of search engine optimisation, links, content, and everything that goes with that."

A job offer in Brisbane resulted in him becoming active in the SEO community, engaging in forums and involving himself as a consultant for people's website strategies.

"Once you help people they tell others and it grows exponentially – for some time now we have been on the first page of Google in Australia when you type SEO, and we've been found by a lot of international traffic, with hundreds of different search terms," he says.

Petrovic says many businesses feel uncomfortable using SEO services because they don't understand exactly what is involved, so Dejan SEO aims to clear up uncertainty and share its expertise with the business community.

"We've spoken recently at presentations and our style is to share the knowledge we have by telling people how SEO works, rather than keeping everything to ourselves – keeping ourselves open is what separates us from everyone else.

"It's a virtual product and people are sometimes uncomfortable, thinking 'what are they going to do?' 'Are they going to do something dodgy with Google?' SEO is a virtual tool, it's not a side thing anymore, it directs what your business is going to do, so what we do is safe and within the rules.

"Google has all the information on SEO on its website, and we link to that on our page, just like an accountant would with the ATO (Australian Tax Office) – people don't have time to do tax so they hire an accountant, and it's the same with SEO services."

He cites his industry as one of the most competitive out there, so he places great importance on service and partnerships.

"You have to be smart to identify market opportunities. There are a lot of SEO companies struggling out there, but rather than competing with them we've partnered up, as it's all about sharing our expertise and resources.

"From a business point of view I've learned a few things – not to give up and not to get hasty with decisions as you can easily bloat a company with staff and expenses. I could have grown this business more than I have, but we suppressed growth for quality.

"There are no excuses for a start-up losing money. A business has to be profitable from day one."
Brisbane is the land of opportunity for today's savvy young entrepreneurs and 2010 marks the second year that Brisbane Business News has showcased the city's brightest young business minds. If you're aged under 40 and feel that you deserve your place among the eminent Brisbane Business News Young Entrepreneur of the Year Award finalists, CLICK HERE to find out more and fill in an application form. Prizes and prestige will be unveiled at a gala event in November.
Latest News
WHY NEXTDC'S STOCK IS SOARING
AFTER posting its interim result, NEXTDC (ASX: NXT) gained more than 12 per cent on the stock market before noon.
...