RATE RISE RATTLES CONSTRUCTION CONFIDENCE
Written on the 10 May 2010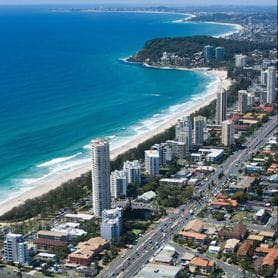 THE sixth interest rate rise in seven months will place further strain on the Gold Coast's construction sector as it battles to proceed with stalled development projects, according to the Gold Coast Urban Development Institute of Australia (UDIA).

The UDIA has condemned the RBA's move to further raise rates, highlighting the decision's potential to stall some redevelopment options along the light rail route and undermine confidence in projects about to commence.

"The industry is just going to slow-down further as rate hikes lessen public confidence and this is not good news for the Gold Coast," says Gold Coast UDIA vice president Steve Harrison.

"The light rail system, in particular, is going to bring more than 6000 jobs along the route, but the city is also banking on thousands more construction jobs off the track via the regeneration of urban hubs along the line.

"The first stage of the light rail system will be commissioned in 2014 and there needs to be a critical mass around the route to ensure its success."
Harrison says the third rate rise in as many months will have property buyers thinking they've missed the window of opportunity.

"The RBA's arm has been twisted by the rise in property prices in the capital cities, but that level of buoyancy is discernibly absent on the Coast," he says.
Latest News
APOLLO REVS UP ITS RESULTS
APOLLO Tourism & Leisure (ASX: ATL) has hit its profit forecast in its maiden result as a publicly traded company...
PROFIT DROP AT SERVCORP
SERVICED office company Servcorp has seen its profit fall, citing New York City, Singapore and Saudi Arabia as the pr...