NEW CHAIRMAN FOR DOMINO'S
Written on the 21 March 2014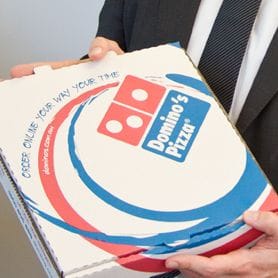 DOMINO'S Pizza Enterprises Limited has appointed Jack Cowin as non-executive director and chairman of the company, following the retirement of Ross Adler.
Cowin hails from a quick service restaurant background, as founder and executive chairman of Competitive Foods Australia Pty Ltd.
He established the company in 1969, which now operates more than 350 Hungry Jack's restaurants in Australia and several food manufacturing plants.
Cowin is also the director of Ten Network Holdings Ltd, Fairfax Media Limited, Chandler Macleod Group Ltd and is on the board for the Sydney Olympic Park Authority.
In a statement, the board acknowledged Adler's leadership during his nine year stint.
"As chairman, Mr Adler oversaw the initial public offering of the company, significant business growth and the acquisitions of its European and Japanese operations."
Latest News
GUVERA ESCAPES WIND-UP ORDER
GUVERA has avoided being wound up after a claim for a $1.78 million debt by Kwong Properties was dismissed at the ...