MANTRA SECURES SURFERS' PENINSULA
Written on the 12 April 2011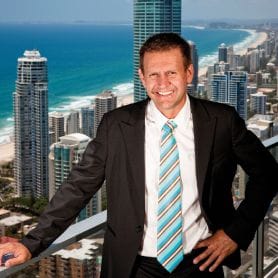 MANTRA Group has retained the Peninsula building in its stable of more than 140 hotels across Australasia after the accommodation giant today signed a 10 year exclusive letting rights agreement for the Surfers Paradise property.

Mantra has managed and marketed the Peninsula building's 230 mixed-use apartments under its Breakfree brand for the last decade.

An extraordinary general meeting of apartment owners today confirmed the Gold Coast hotel group would retain the letting rights until at least 2021.

Mantra Group CEO Bob East (pictured), says proactive management practices and the strength of the hotelier's brand were the catalysts for the majority vote by the owners.

"This move will give the resort the best opportunity to compete in an exceptionally aggressive marketplace behind the strength, experience and professionalism of the Mantra Group brand," says East.
Latest News
APOLLO REVS UP ITS RESULTS
APOLLO Tourism & Leisure (ASX: ATL) has hit its profit forecast in its maiden result as a publicly traded company...
PROFIT DROP AT SERVCORP
SERVICED office company Servcorp has seen its profit fall, citing New York City, Singapore and Saudi Arabia as the pr...