EUREKA FINISHES FY16 WITH 12 ACQUISITIONS
Written on the 28 June 2016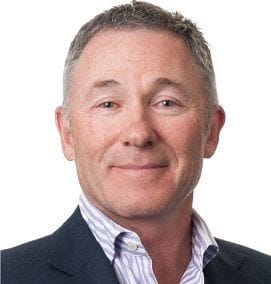 EUREKA Group Holdings (ASX:EGH) is capping off a stellar financial year with the acquisition of three Blue Care retirement villages.
With the settlement of the new sites, the Gold Coast listed company will have completed 12 village acquisitions for the 2016 financial year.
The new properties, expected to settle before June 30, include the Townsville Christine Court village with 20 units, Southport Pioneer Place village on the Gold Coast with 35 units, and Margate Maiala Place village in Brisbane with 44 units.
Eureka has agreed to acquire the three new sites for $6 million and comes on the back of a capital raise by the company, which raised $12.5 million to fund the acquisition of six new sites. More information regarding the three remaining sites to be acquired is yet to be released.
Eureka chair Robin Levison says the acquisitions round out an incredible year of growth for Eureka and cements the company's partnership with Blue Care as their low cost housing partner.
Eureka partnered with Blue Care, Queensland's largest not-for-profit provider of community care, earlier this month, providing retirees at 14 Queensland villages with new services and support.
"The acquisition of the three Blue Care villages not only continues to meet Eureka's required financial return hurdle rate, but the villages are also very well located," says Levison.
Eureka will now own 22 villages, or 1199 units, with a total of 31 villages, or close to 2000 units, under management. A further seven villages are currently under due diligence or are in clear line of sight to ownership.
Eureka acquisitions in FY16:
45 unit Mt Gambier Village in South Australia for $2.25 million
41 unit Rockhampton Village in Queensland for $3.25 million
50 unit Bowen Village in Queensland for $1.32 million
50 unit Wynnum Village in Queensland for $4 million
80 unit Terranora Village in norther New South Wales for $7 million
41 unit, two village Rockhampton site in Queensland for $4.565 million
58 unit, two village Mt Gambier site in South Australia for $3.45 million
60 unit Mt Salisbury Village in South Australia for $4.6 million
20 unit Townsville Christine Court village
35 unit Southport Pioneer Place village on the Gold Coast
44 unit Margate Maiala Place village in Queensland
54 unit Amber Lodge village in Adelaide for $4.5 million
Related news:
Latest News
APOLLO REVS UP ITS RESULTS
APOLLO Tourism & Leisure (ASX: ATL) has hit its profit forecast in its maiden result as a publicly traded company...
PROFIT DROP AT SERVCORP
SERVICED office company Servcorp has seen its profit fall, citing New York City, Singapore and Saudi Arabia as the pr...