CUDECO DELIVERS FIRST NATIVE COPPER TO PORT
Written on the 1 August 2016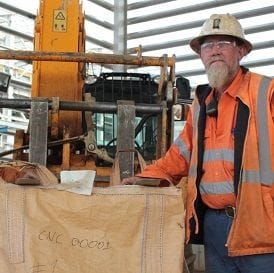 CUDECO (ASX:CDU) has delivered the first truckload of copper from its Rocklands mine near Cloncurry to the Port of Townsville.

The 80 per cent pure native copper concentrate will be stored at the North Queensland port before being shipped to Zhapu Port, China under a previously reported offtake agreement with China Oceanwide International Investment company.

CuDeco Managing Director, Dr Dianmin Chen, says the delivery of copper will generate cashflow, as the company ramps up towards export of sulphide copper concentrate in September or October.
Meanwhile, Chen is happy with the quality of the native copper concentrates, which at 80 per cent is considered an excellent result in the early production ramp up phase and is expected to improve.

"We look forward to the first shipment of sulphide copper concentrates as we continue the process of ramping up towards full production and generating value for shareholders."
The Gold Coast-based company is trading at steady at $0.46 per share on the ASX this morning.
Latest News
WHY NEXTDC'S STOCK IS SOARING
AFTER posting its interim result, NEXTDC (ASX: NXT) gained more than 12 per cent on the stock market before noon.
...