CORRECTION: ANDREW KEELEY
Written on the 17 April 2012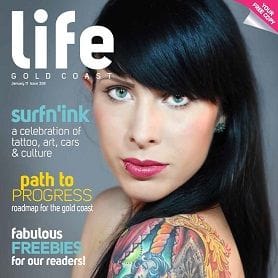 AN article which appeared on the Gold Coast Business News website on February 14, 2012 contained incorrect information relating to Andrew Keeley.
According to documentation now reviewed by Gold Coast Business News, Keeley is not responsible for, nor connected to, any possible or undisclosed debt to creditors after the closure of Gold Coast Life magazine (pictured).
Latest News
GUVERA ESCAPES WIND-UP ORDER
GUVERA has avoided being wound up after a claim for a $1.78 million debt by Kwong Properties was dismissed at the ...