CORPORATE TRAVEL ON THE UP
Written on the 29 October 2014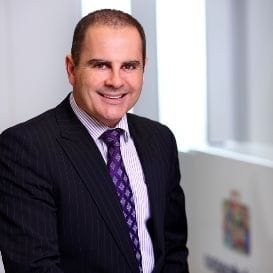 CORPORATE Travel Management (ASX: CTD) has revised upwards its full year underlying EBITDA guidance, which now measures as a 41.8 per cent increase on last year.
The company has advised the previous guidance of $38 to $41 million for financial year 2015 now exceeds the $41 million mark.
Managing director Jamie Pherous (pictured) says the revision comes down to USA integration going to plan, new client wins in nearly all jurisdictions and a marginal rise in average ticket prices over the last four months domestically.
CTD operates out of 37 cities in 15 countries across Australia, Asia, North America and New Zealand, and is fronted by 1500 staff.
CTD was trading up 2.6 per cent following the announcement at $9.06 per share.
Latest News
APOLLO REVS UP ITS RESULTS
APOLLO Tourism & Leisure (ASX: ATL) has hit its profit forecast in its maiden result as a publicly traded company...
PROFIT DROP AT SERVCORP
SERVICED office company Servcorp has seen its profit fall, citing New York City, Singapore and Saudi Arabia as the pr...