CAN COOKE – WILL EXPAND
Written on the 24 October 2011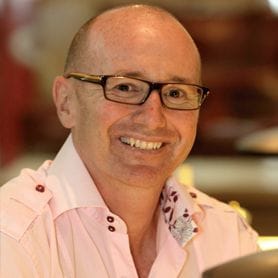 IN a career that started as a 14-year-old flipping burgers at McDonald's, restaurateur Will Cooke now plans to roll out 20 of his Vapiano restaurants Australia-wide at a cost of around $50 million.
Will Cooke worked his way up as a small fry in the fast food giant to become chief of operations of McDonalds Sweden where he was responsible for the management of 235 restaurants and annual sales of $700 million.
It was also while in Europe that Cooke discovered the Vapiano experience, where diners enjoyed an Italian menu underscored by generations of traditional family cooking.
"When I first experienced Vapiano in Europe I was very impressed with the restaurant design and concept and knew that Australian's would love the idea. Everyone loves Italian food, so we set to work to create an Italian-Australian combination that would set a new dining experience like nothing else," he says.
Cooke's first Vapiano restaurant was in Queen Street, which opened in December 2009. A second soon followed in Soul Retail at Cavill Mall, Surfers Paradise. Cooke says the long-term objective is to open 20 restaurants over the next 10 years, including Melbourne, Sydney and South East Queensland.
"The business model we have now is working well, so it's just a matter of extending it to new establishments. At the moment in the Gold Coast store we're finding that tourism numbers are flat due to the end of the school holidays, but in Brisbane, tourism is holding up well," he says.
"Every time we open a restaurant it costs $2.5 million and the pre-open costs are $200,000. The businesses we have are financially successful – we don't want to expand too quickly though, which is why we'll take it at a pace that is viable to us so we can manage the business and grow financially successful into the future."
Employing 130 staff, Vapiano classic Italian restaurants create everything from traditional recipes using only the best local ingredients.
"Whenever we can, we source everything from within 150km. We grow our own herbs and make our own pasta and pizza on-site fresh every day," says Cooke.
"When you come into a Vapiano restaurant you'll be given a chip card to charge all your food and drinks to. So whether you order from the bar or from the individual fresh pizza, pasta or salad stations, your card is swiped as you make your selections, then you just pay at the end."