ALLIED BRANDS DUNKED
Written on the 16 November 2010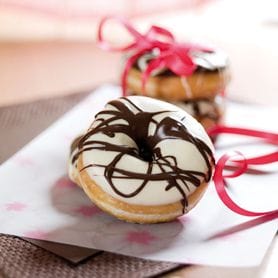 UNDER performing acquisitions in the Allied Brands stable of franchises has led to the company's voluntary administration.

It follows a tumultuous 12 months for the Gold Coast brandchisor, which has struggled in the wake of diminishing sales and the loss of its best performing franchise Baskin Robbins, now controlled by Dunkin Brands. Writedowns of around $32 million were reported for FY10.

Once a thriving enterprise with a fleet of Audis, the publicly listed company's fate is at the hand of its creditors as it rushes to sell franchises including Awesome Water and Kenny's Cardiology.

The company's CEO Shane Radbone and long-time managing director Peter Graham left the company in June.
Latest News
WHY NEXTDC'S STOCK IS SOARING
AFTER posting its interim result, NEXTDC (ASX: NXT) gained more than 12 per cent on the stock market before noon.
...