A FOOTHOLD IN CHINA
Written on the 13 May 2010 by Tom Reid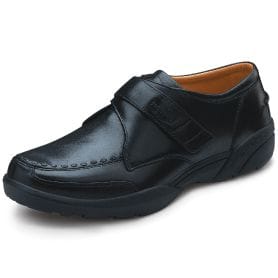 Orthopaedic footwear specialists Vasyli Medical Asia Pacific are on the verge of bursting into China and Japan after capturing the export markets in 13 greater Asia Pacific nations.
WITH a strong local market and independent distributors in India, South Africa, New Zealand and 10 countries in South East Asia, the venture into China and Japan is the latest conquest for the Labrador-based company.

"I'm meeting with our Chinese distributor this month to finalise the licensing and registration process. Establishing a new market in China can take anywhere between six and 12 months," says managing director Jeff Coombridge.

Despite the lengthy legislative process of obtaining a trading licence in China, Coombridge says the most time consumed has come from educating the retail and medical sectors of the product itself.

"Asia is different to the Australian market in that podiatry is not necessarily recognised as a medical profession," he says.

"It's a new category for them and a lot of our marketing dollars are spent in education. We've had to take our seminars and programs directly to the medical practitioners first, and then to the retail market to highlight the benefits of using our products.

"The response however has been phenomenal with more than 1000 seminar attendees over two days in a Taiwan university alone."

Coombridge and general manager/director Craig Truscott took over the Asia Pacific arm of Vasyli International in 2008, with founder Phillip Vasyli now focusing on the European and US operations.

The Tweed-born podiatrist founded the company in 1979 and began European operations out of the UK in 1989.

The Vasyli-brand range of foot orthotics continue to be the marquee products while leading US brand of diabetic footwear Dr Comfort, (designed to reduce a common side effect of diabetes, peripheral neuropathy), has also been added to a large range of other popular international products.

Truscott says the partners cemented the majority market share in the current Asia-Pacific regions within six months but significant costs and research have gone into the China and Japan move to ensure a successful transition into the more lucrative markets.

"It's a matter of not putting the cart before the horse," says Truscott.

"We have to build the confidence and expertise in our distributors to properly disperse the product among the marketplace.

"With the support of our distributor we've also just opened the first medical footwear centre ever seen in Taiwan – before that there was no expertise in this field for consumers, people would just go straight to the hospitals.

"We like to think that we're doing something some pretty special things in introducing medical products people in some of these countries never knew existed."
Latest News
GUVERA ESCAPES WIND-UP ORDER
GUVERA has avoided being wound up after a claim for a $1.78 million debt by Kwong Properties was dismissed at the ...